CMON: Ankh Is Here – And Has More Than A Million Bucks Baybee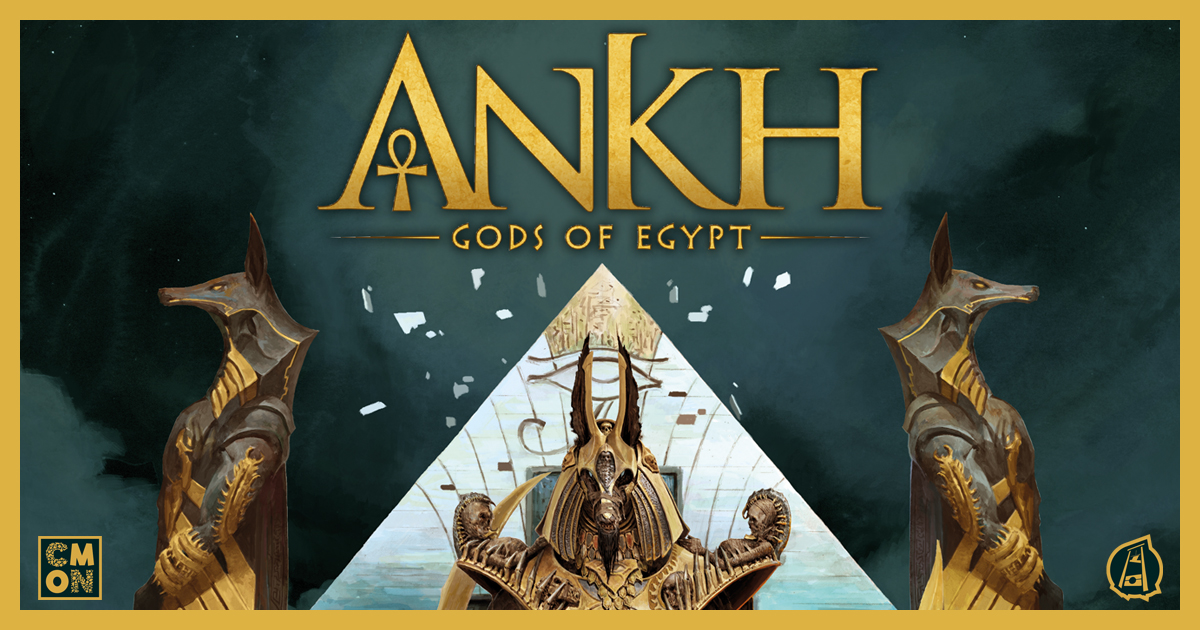 Take command of the gods of Egypt in Ankh, a new board game from the creators of Blood Rage and Rising Sun. It's already raised more than a million dollars!
We've been looking forward to this one for a while here at BoLS. Ankh is an epic strategy game of divinities and domination as you take command of a powerful god and duke it out to see which one of you rises to the top. CMON recently launched their Kickstarter for this, and with 19 days left, they've raised more than a million dollars–you won't want to miss this one. The stretch goals are ridiculous, check 'em out.
via CMON
From the creators of Blood Rage and Rising Sun comes the next installment in this legendary saga!
Designed by Eric M. Lang, with art by Adrian Smith, and miniatures by Studio McVey, Ankh: Gods of Egypt is a competitive game in which 2 to 5 players assume the role of ancient Egyptian gods, fighting against inexorable oblivion as history advances towards monotheism.
Using unique powers and mythical guardians, each god must gain followers, have monuments built in their honor, and inspire warriors to fight for their beliefs. Only devotion can sustain you for eternity.
Only one god can remain.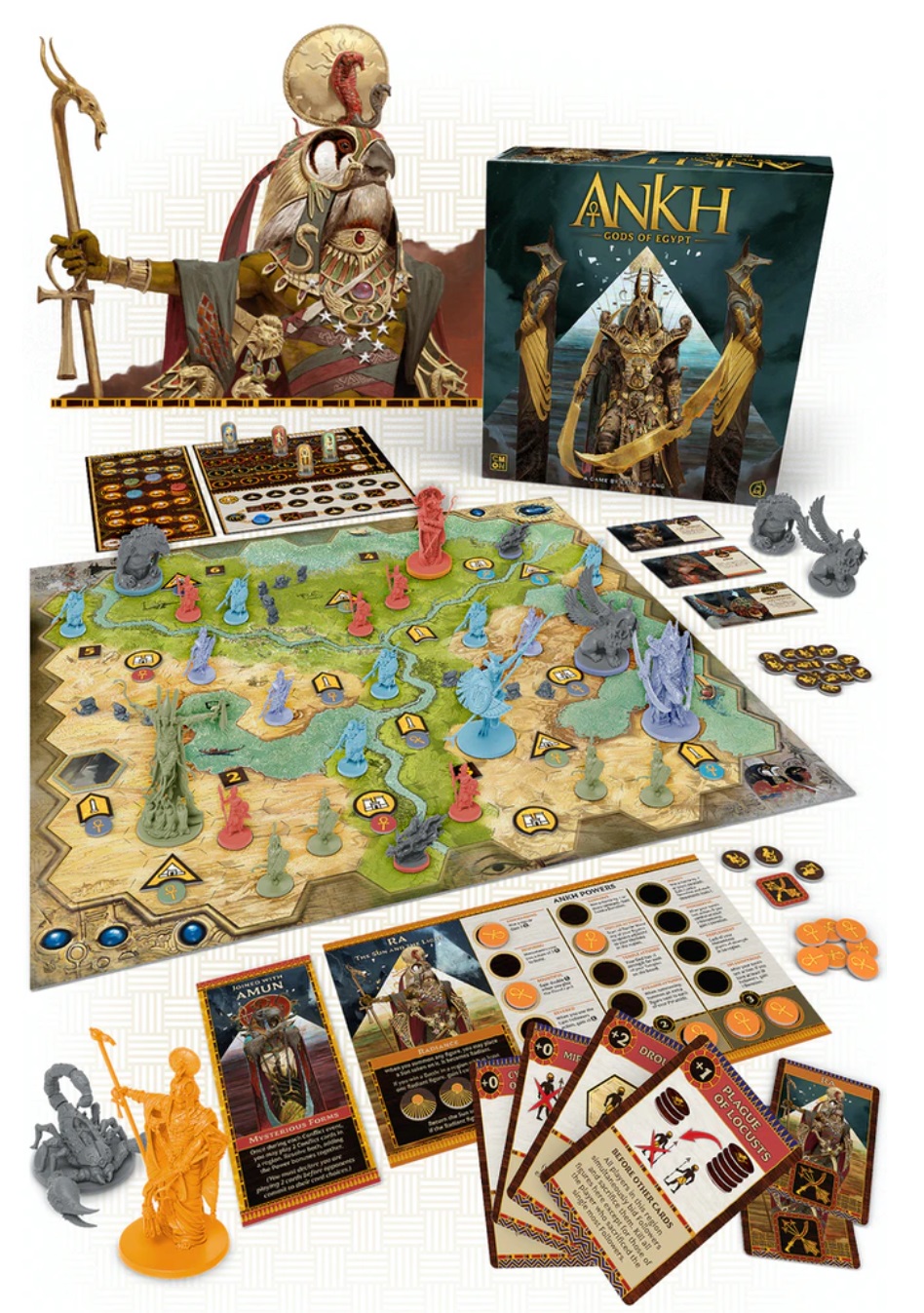 In Ankh: Gods of Egypt players take the role of one of Egypt's might gods in a larger than life struggle to live on as the one true god.
Over the course of a game, players perform actions by moving trackers on a central dashboard, with each track representing different options that you can use to move forces, summon allies, gather followers, and more. If you like worker placement, action economies, all layered in with a neat looking combat system, then you'll want to check this one out.
Subscribe to our newsletter!
Get Tabletop, RPG & Pop Culture news delivered directly to your inbox.