Marvel Champions is getting a new Expansion with new heroes, villains, and scenarios – The Red Skull Returns!
Fantasy Flight Games has announced a new expansion pack and the Red Skull is coming to Marvel Champions with some sinister new threats in tow. Thankfully more heroes are rising up to meet this one head-on.
The nefarious organization known as Hydra has insidiously spread its tentacles through all of society, corrupting governments and subverting justice around the world. It may begin with an open attack on Project P.E.G.A.S.U.S., but you can be certain that there are tendrils running deep below the surface. Your battle against evil is only beginning…
New Heroes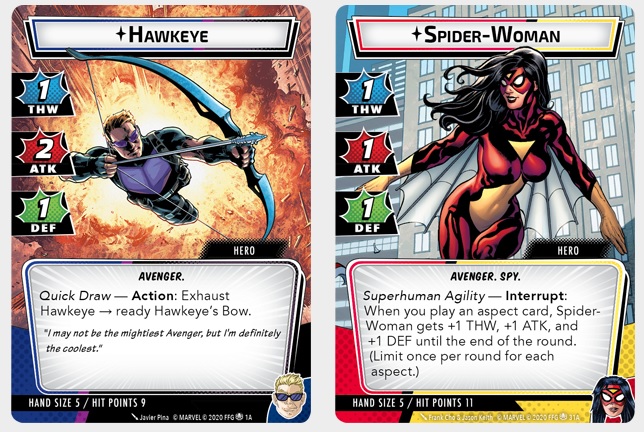 The expansion features two more heroes with Hawkeye and Spider-Woman. And of course they also have their accessories as well. The expansion contains pre-built decks for these characters but you can always get in there and tinker with them to your heart's content.
New Villains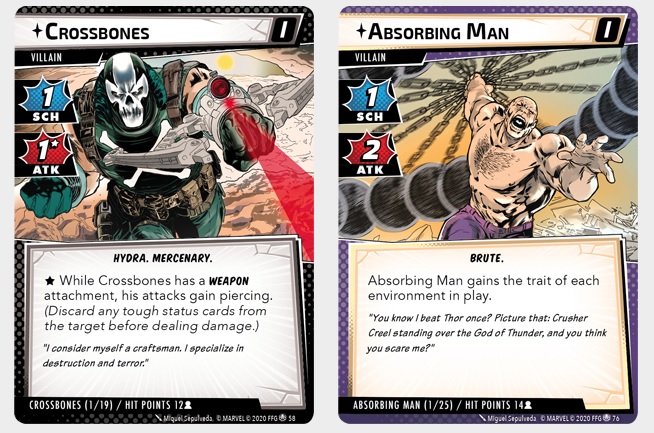 FFG showed off Crossbones and Absorbing Man but this expansion also features Taskmaster, Zola, and of course Red Skull! You'll be able to fight them all individually or you can play campaign mode to face them in each scenario!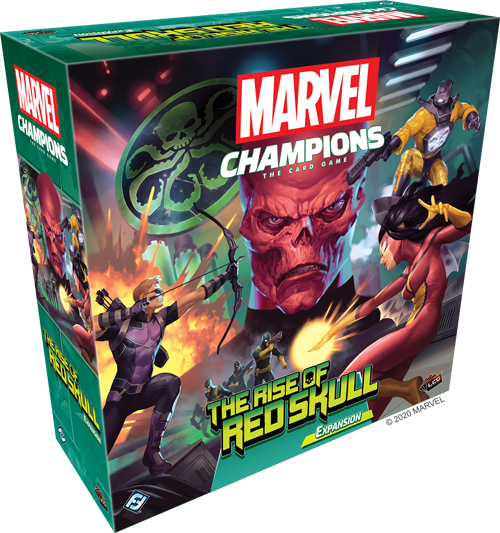 The Rise of Red Skull campaign expansion boasts a massive infusion of new content for your games of Marvel Champions. Hawkeye and Spider-Woman join your roster of heroes with fully pre-built and ready-to-play player decks stuffed with new cards. Whether you're playing these new heroes or relying on old favorites, you can test their mettle against five brand-new villains: Crossbones, Absorbing Man, Taskmaster, Zola, and Red Skull. Each of these five scenarios offers a unique challenge, and while you can simply choose a villain to battle, this campaign expansion lives up to its name with the introduction of campaign mode to Marvel Champions: The Card Game.
And Another Thing…
FFG also teased the upcoming Packs for the game that are slated for release this year:
We've got another Scenario Pack along with 4 more Hero Packs – anyone want to take a stab at guessing who's who?
Stop the Red Skull…or get ready to Hail Hydra!