ToyLand: This Little Wolf King Carries a Big Mace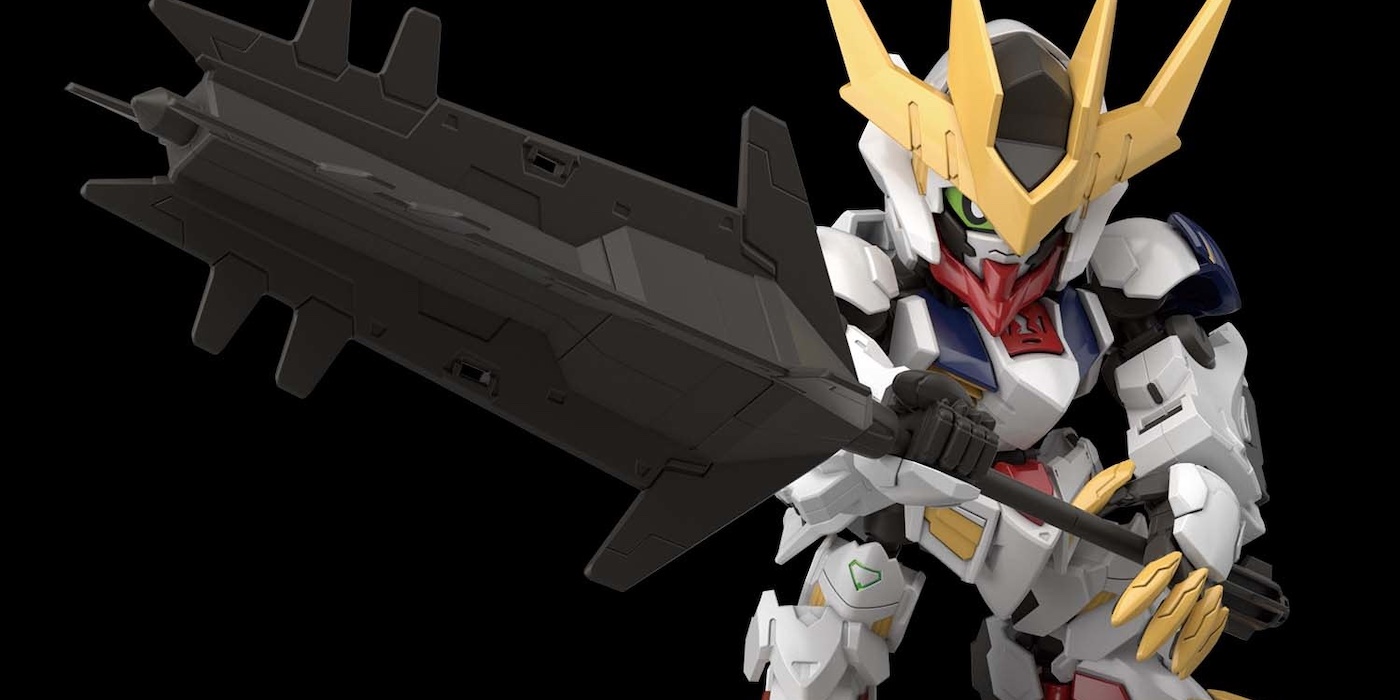 This new SDCS kit is based on Gundam Barbatos Lupus Rex's appearance in the Mobile Suit Gundam: Iron-Blooded Orphans anime, and is part of the IRON-BLOODED Orphans GunPla series.
This kit is a Cross Silhouette – it contains SD and CS articulated frames for more building and posing options at different scales. It comes with the Wolf King's ultra large mace, wire tail, and several eye options. It should be shipping in the very near future – BBTS has it on pre-order, I'm sure there are several others out there if you prefer.
SDCS #16 Gundam Barbatos Lupus Rex – ~$15.00
3.35 inches (8.5cm)
Pieces to build Barbatos Lupus Rex

SD Frame parts
CS Frame parts
Ultra Giant Mace
Wire tail
Red eye parts
Green eye parts