AoS: Soulbound Is Here, Get Ready For Roleplaying In The Mortal Realms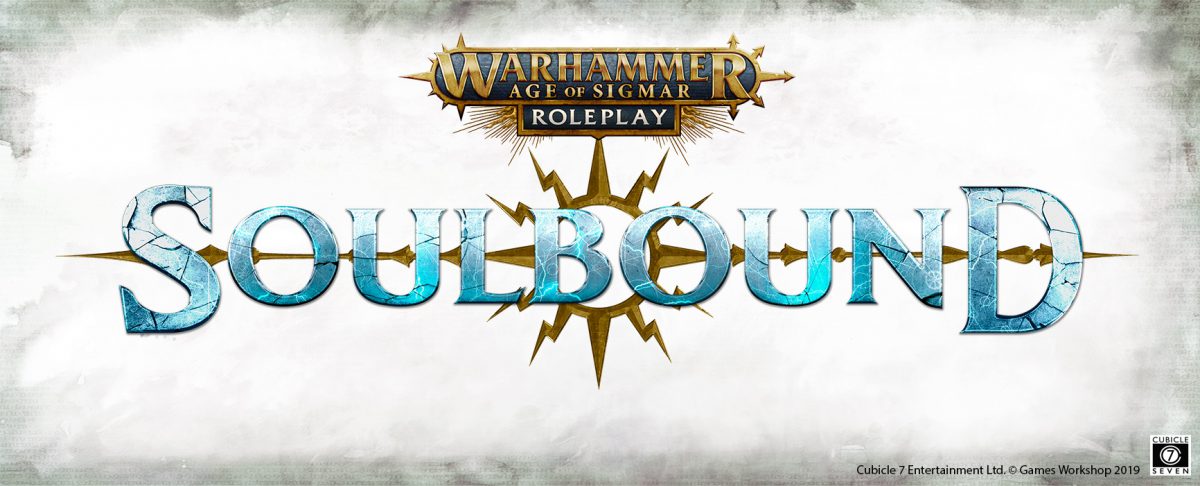 Soulbound, the Age of Sigmar Roleplaying Game has launched–you can pre-order the physical game now, and get a pdf copy of the rules today!
The Mortal Realms are a setting built for gaming. With its varied realms and terrain, it's a world that invites exploration and suggests its own sort of magic in each of the eight different terrain types. It's a setting where the world is hostile, and in order to survive in it, players will have to team up together–and play as one of Games Workshop's miniatures in order to win the day. Soulbound casts you as a group of your favorite minis who have all been bonded together in order to confront evil and perform heroics across the Mortal Realms. It's out for physical pre-order now, and you can get a pdf right alongside it, so you can start playing today. Check it out!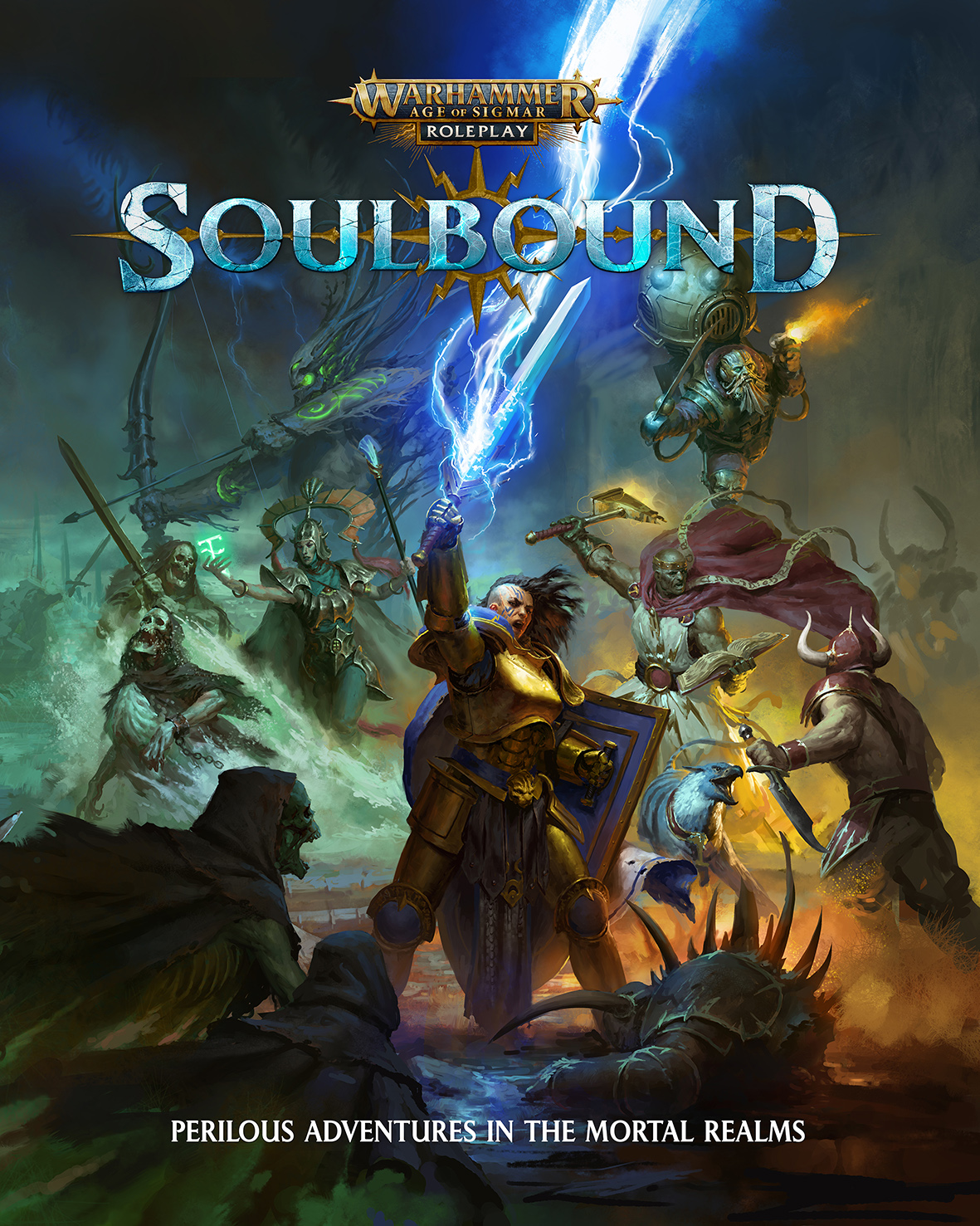 Pre-order now here. Physical copies expected to ship in Quarter 4.
All orders of this product include a PDF redeemable via Drive Thru RPG.

As Sigmar's Storm broke upon the hordes of Chaos, a flicker of hope was rekindled in the people of the Mortal Realms. The seeds of civilisation were planted and grew into new bastions of Order, and for a moment it almost seemed the endless tide of darkness could be held back. 
But then came the Necroquake, as the undead legions of Nagash rose up to shatter the cities of Sigmar. Hope dwindles and once more darkness threatens to engulf the Mortal Realms…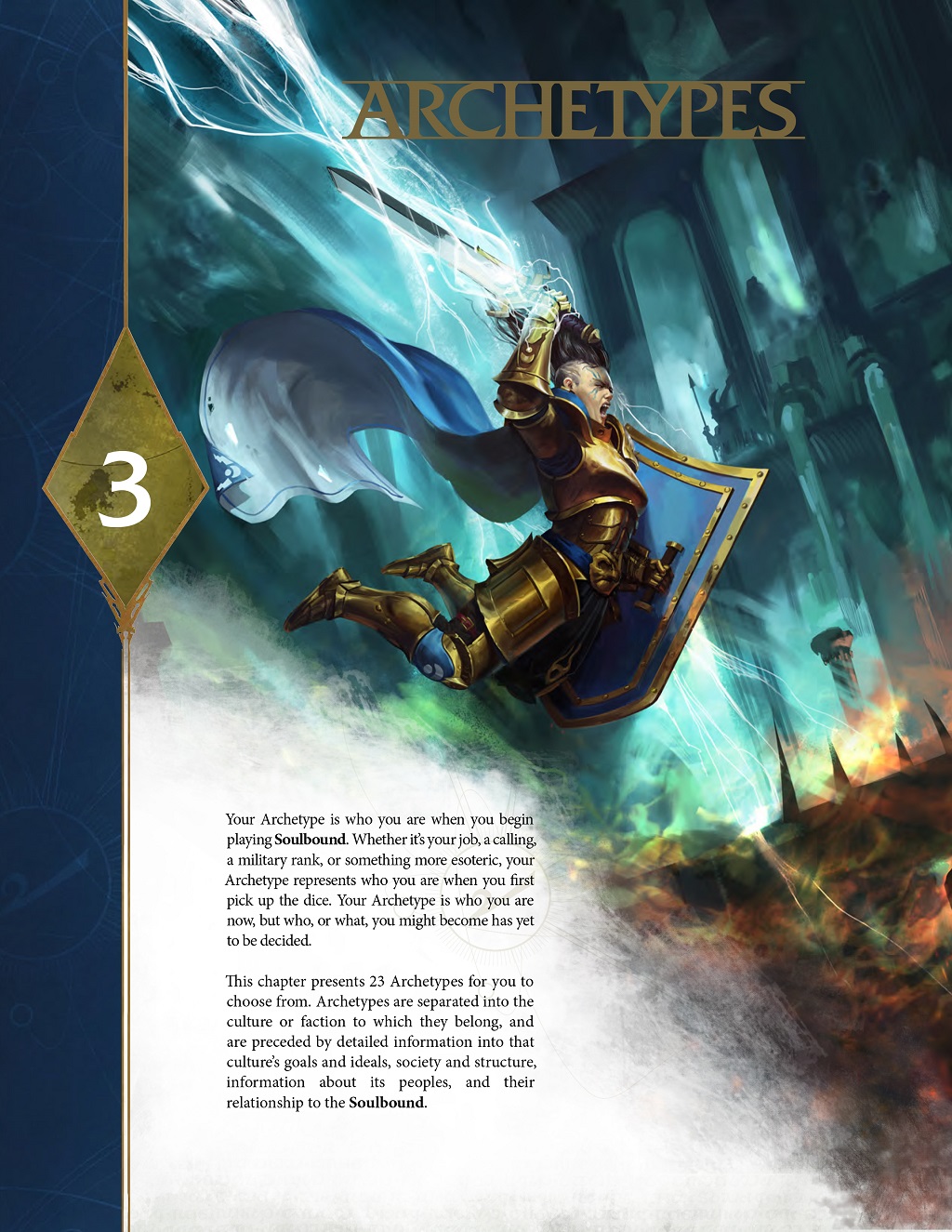 Explore the Mortal Realms in the first ever tabletop roleplaying game set in the world of Warhammer : Age of Sigmar! You are Soulbound: heroes chosen by the gods to stand against the horrors that plague the Mortal Realms, tasked with preventing a new age of Chaos, Death, and Destruction. Forge your group from some of the most powerful heroes in the realms and face down roving bands of cannibals, legions of undead, and hordes of daemons in a desperate struggle for survival.
Warhammer Age of Sigmar: Soulbound contains 13 thrilling chapters to sink your teeth into, including:
Archetypes
Skills and Talents
Equipment
Between Adventures
The Mortal Realms
The Great Parch
Religion and Belief
Magic
Bestiary
You can also buy the digital edition only via our webstore here or via DriveThruRPG here.
Happy Adventuring!
Subscribe to our newsletter!
Get Tabletop, RPG & Pop Culture news delivered directly to your inbox.