The Bandai Primaris Space Marine is arriving around the world, and lots of people from 40K fans to toy collectors have a lot to say about it.
The Bandai Primaris Space Marine went up for preorders about 6 months ago and sold out pretty much instantly. At long last, it has shipped out and is making it's way into customer hands across the world. Here's a set of  all the YouTube unboxings and reviews of the kit we could find. Together they give you a well rounded set of perspectives ranging from the 40K fan, to the general toy collector.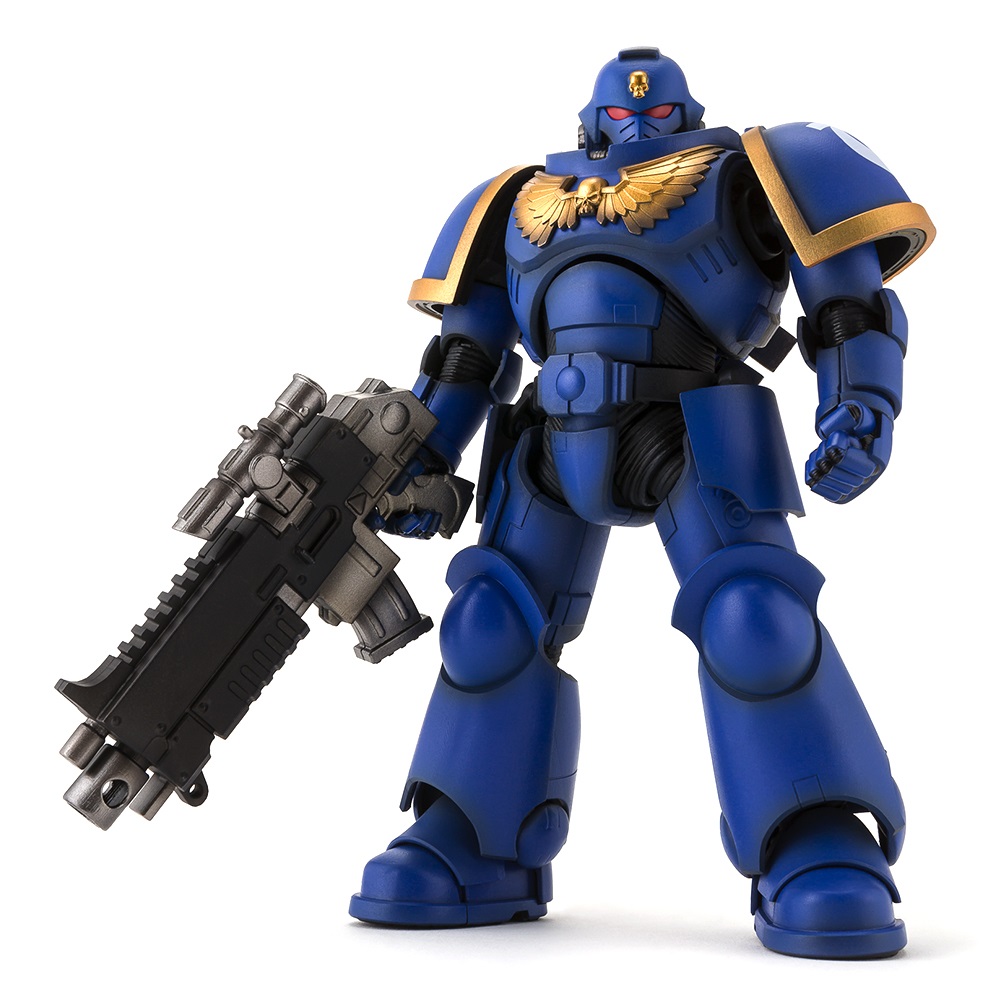 The overall feelings are mixed, but as always, beauty is in the eye of beholder. Take a look.
Fwoosh Summary
Big box!
Fancy Slipcover box!
Smaller than expected from box.
Solid hefty feeling figure.
Great looking ribbed undersuit.
Nice shading of the armor.
Paudron logos are crisp.
Helmet is sinister looking – solid red eyes.
Very stiff joints.
Elbow pads easily pop off.
Solid hip rotation
Good neck movement in different directions.
Interesting movement detail at back of knee.
Ball and socket ankle.
Bolt rifle is large and detailed, delicate handle.
Detachable bolt clip.
Powerpack crisply painted, rugged.
Overall, very agile and posable figure.
Kris Belleau Summary
Big box!
Fancy Slipcover box!
Ohhh shiny gold interior.
Nozzles move on the powerpack!
Blue plastic with black shading spray.
50 points of articulation.
Lightweight, but sturdy.
Toe movement.
Here's a quick unboxing for variety.
Digger318 Summary
This guy's not quite sold…
Over-packaged.
Good shading paint job.
Joints are very tight.
Lots of articulation.
Lots of torso movement.
Some surface blemishes.
Double elbow joint.
Elbow cover easily falls off.
Good hip movement.
Good Ankle movement.
Toe movement.
No die-cast metal parts to help balance.
Could use some more accessories for such a large box.
Finally, a short one in German.
~Did you pick one up and what do you think?