Geekery: Dave Filoni and George Lucas Talk About 'The Clone Wars'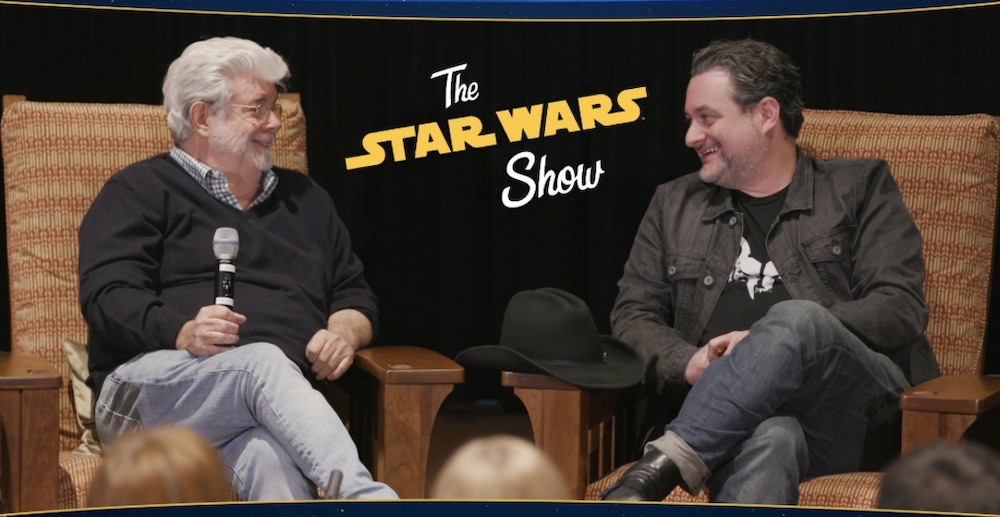 The two architects talk about creating the show and its characters. The show also includes a behind the scenes look at remastering the soundtracks of the OST and the latest Star Wars news.
LucasArts shared this interview that was originally only meant for employees to celebrate the final episode of The Clone Wars, which airs on Monday. Filoni talks about what it was like to work with Lucas in the early days of the project – being able to learn from the filmmaker and how Lucas' love for cinema influenced the team. They also discuss how the thought process behind some of the characters that would become beloved by fans.
Both were asked about their favorite episodes. Filoni liked ones that veered away from the movies – like the Zillo Beast, zombies, and an episode based on Alfred Hitchcock. Lucas was more specific – an arc in season five that focuses on R2 and a group of astromechs that take on a secret mission for the Republic. The story saw the droids teamed up with an alien commander named Meebur Gascon over several episodes (links go to Disney+) – "Secret Weapons," "A Sunny Day in the Void," "Missing in Action," and "Point of No Return."
What is your favorite Clone Wars episode or story?