Geekery: HBOMax Launches with a Ton of Content and New Snyder Cut Details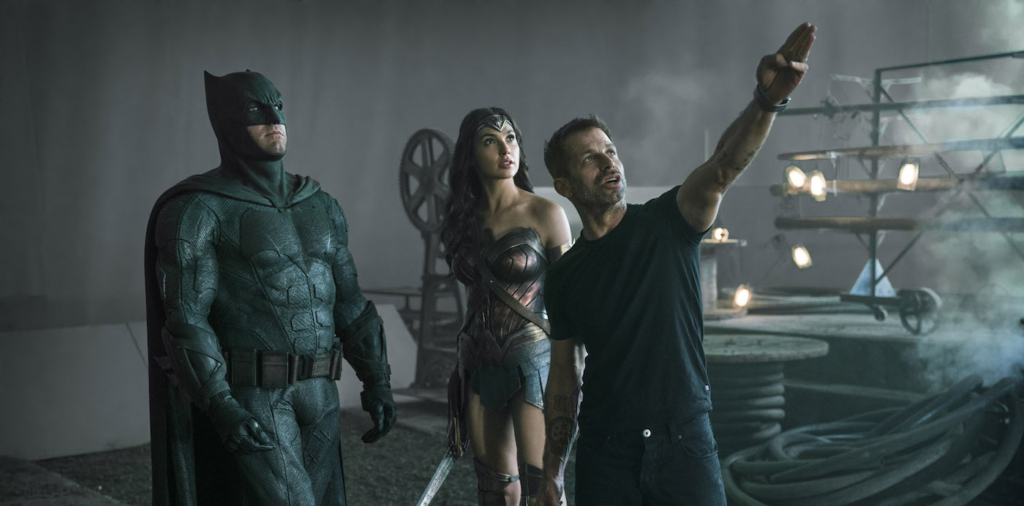 HBOMax is live and the service is jam packed with series and movies to watch from the dawn of film to action filled CG fests to animation. It also comes with exclusives like next year's Snyder's cut.
It launched with approximately 10,000 hours of content from Warner Brothers and New Line; plus catalog titles from HBO,DC, CNN, TNT, TBS, truTV, Cartoon Network, Adult Swim, Crunchyroll, Rooster Teeth, Looney Tunes Cartoons, and TCM. There will also be original shows and movies that are exclusive to the service. You can explore the full catalog here.
The service is $14.99/month and you can subscribe in a number of ways.

The launch came with some more news about the Snyder cut, which will be an HBOMax exclusive. The rumored budget of $20-30 million got squashed. In an interview with Recode Media, WarnerMedia chairman Bob Greenblatt talked about actual high cost of the project and the fact that the cut fans were certain was lying around on a shelf somewhere never actually existed. They are essentially starting from raw footage.
"It's been months of discussions with Zack and the producers to figure out how to do it. It isn't as easy as going into the vault and there's a Snyder Cut there to put out. It does not exist. Zack is building it and it's complex…[it's] a radical rethinking of [Justice League] and it's complicated, and wildly expensive."
Snyder shared evidence of why a large budget is going to be needed on Twitter.
He's coming… to HBO Max pic.twitter.com/tthWwAqzWp

— Zack Snyder (@ZackSnyder) May 27, 2020
Ray Porter was able to admit that he is Darkseid, and that voiceover and mocap work for the character was done for the theatrical release on the Lightside podcast. He talked about being on set and what he knows about the project.
Subscribe to our newsletter!
Get Tabletop, RPG & Pop Culture news delivered directly to your inbox.
"Obviously you never know how much… I know what I did, and you never know how much is going to be in the film, because editing occurs. If it all comes out in the wash in 2021 and I'm not in as much as I thought I would be, or there was stuff that's cut, that's just part of the deal, that's part of the process. But there was a lot of work. There was a lot of work. Obviously not as much as some other cast members, but there was a lot going on."
The release date will give an idea of how much work there is to do – we don't have that yet. On the plus side, it sounds like they have a lot of raw footage to work with and the new cut will mainly be post production and not filming. That makes working on it while Hollywood is shut down a little easier – no/less re-shoots means less human contact required and no need to patch together sets.  This is a weird time to make movies, and a weird project overall.
Latest News From BoLS: