It's another Rumor Engine and from Games Workshop – come take a look at another sword and get a grip on the future!
Games Workshop is teasing a new miniature coming soon. Take a look at this Rumor Engine and let us know what you think!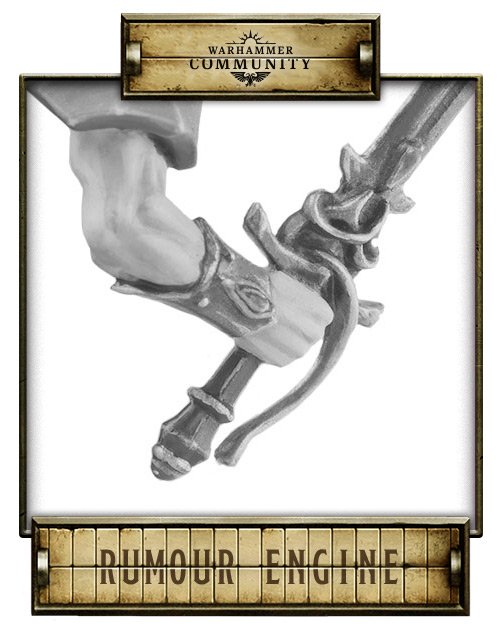 My immediate reaction is "Aelf" – I don't know why but that hilt just screams Aelf to me. The blade is also seem sleeker than some other swords. And what's up with the vambrace? Again, seems kind of Aelf-like to me. It's gotta be all the gemstones, right?
Here's the thing, we're already getting a bunch of new Aelves with the Lumineth Realm-lords. If this is a new Aelf, who could it be and what faction?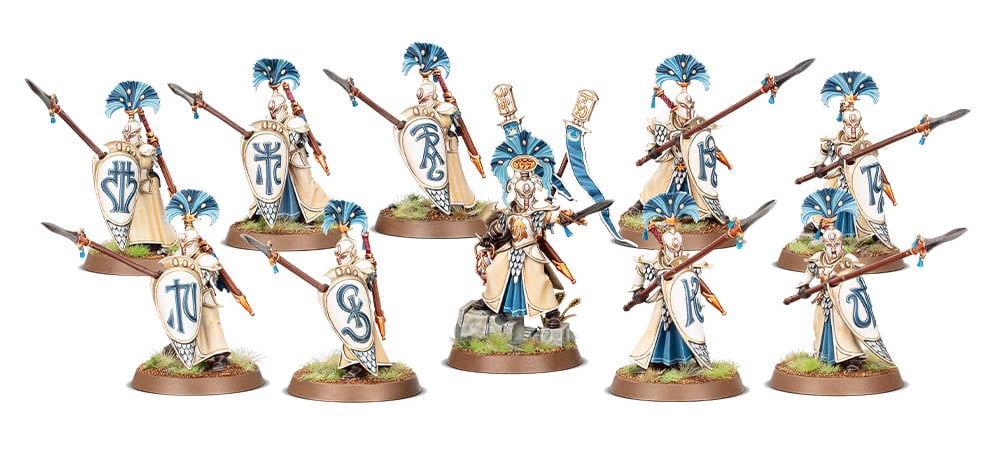 Maybe it's one of the new Shadow-Aelves?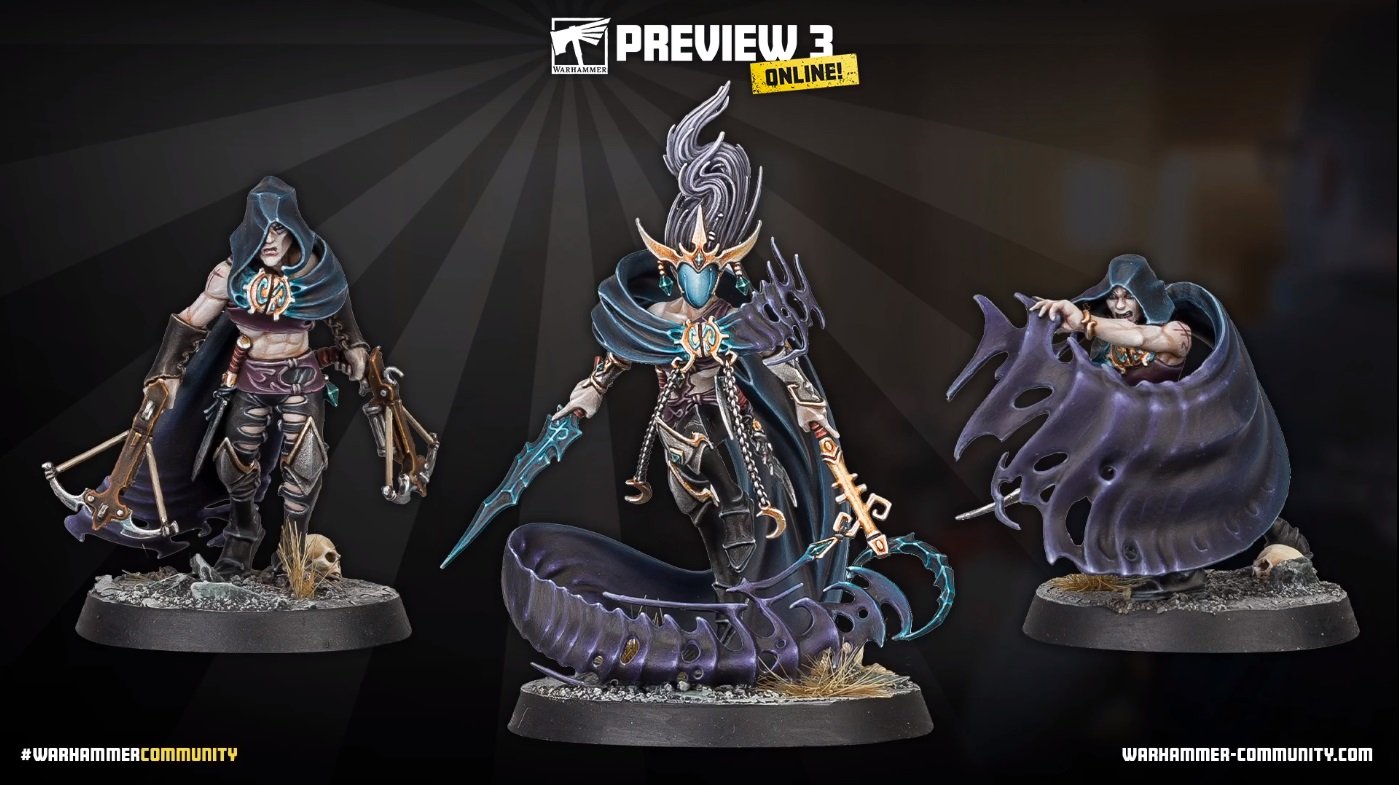 The bear upper arms seem to be in-line. But what if it's something else – like update Wood Aleves?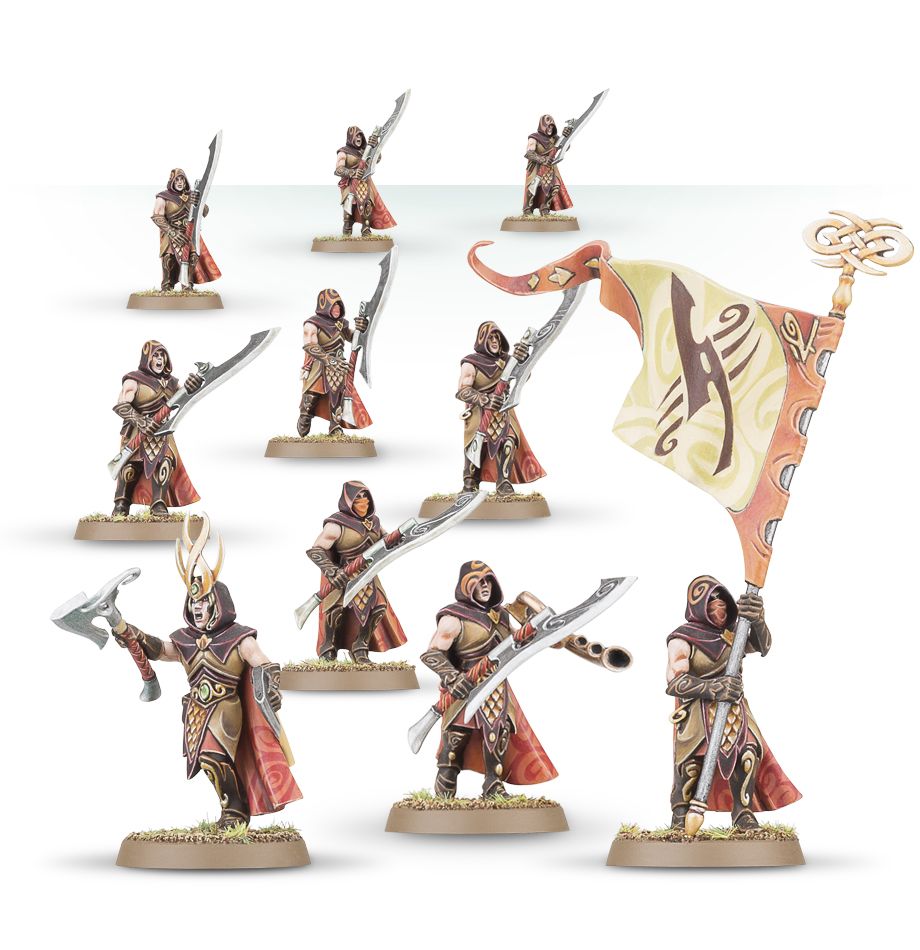 That would be interesting. On the flip-side what if it's something from the Grimdark? It's a pretty fancy looking sword and with all the gems, that's kind of an Aeldari thing, right?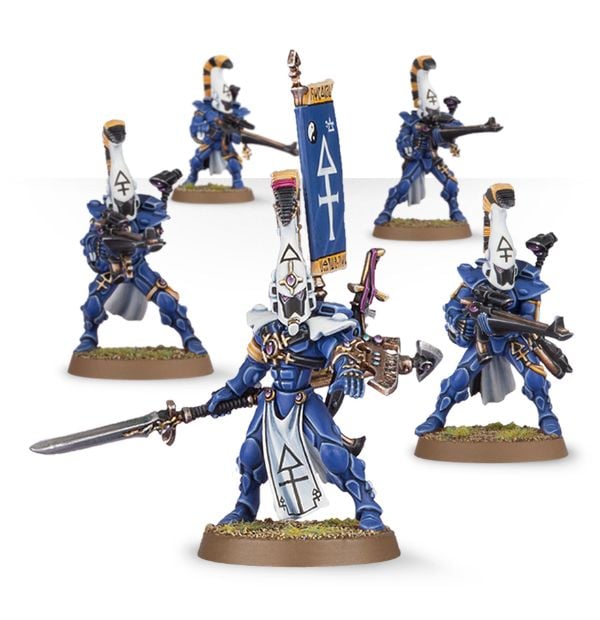 But the guard doesn't look like anything else…maybe Ynnari?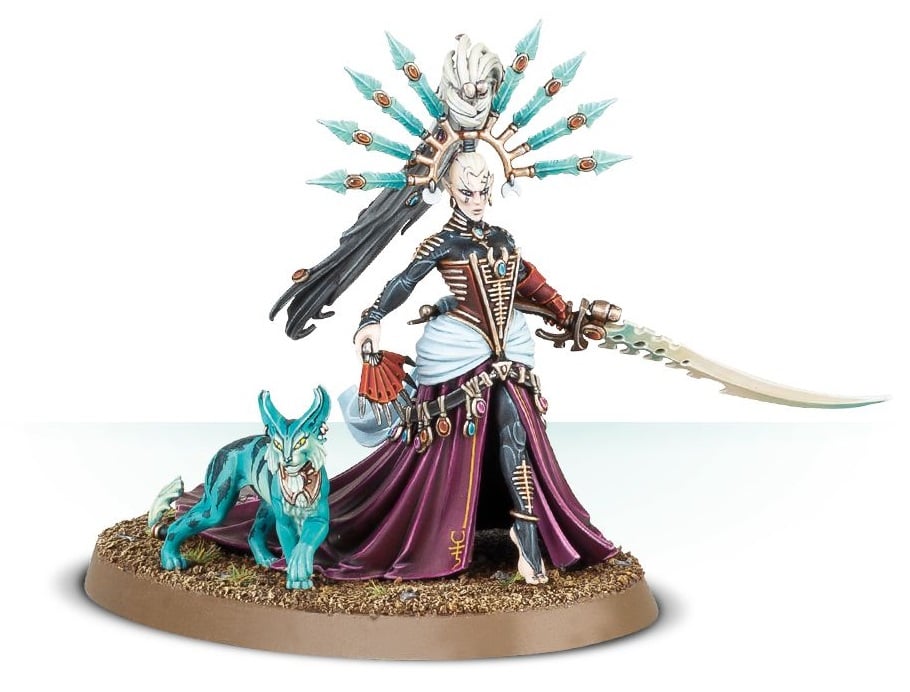 I dunno…I'm just going to leave those out there.
What do you think of this sword and who do you think it belongs to? Let us know in the comments!