Never before has a board game announcement been more topical.
Pandemic: Hot Zone – North America features the same gameplay you can find in Pandemic, but in a more digestible manner. It's smaller scope, smaller scale, smaller box, and smaller playtime.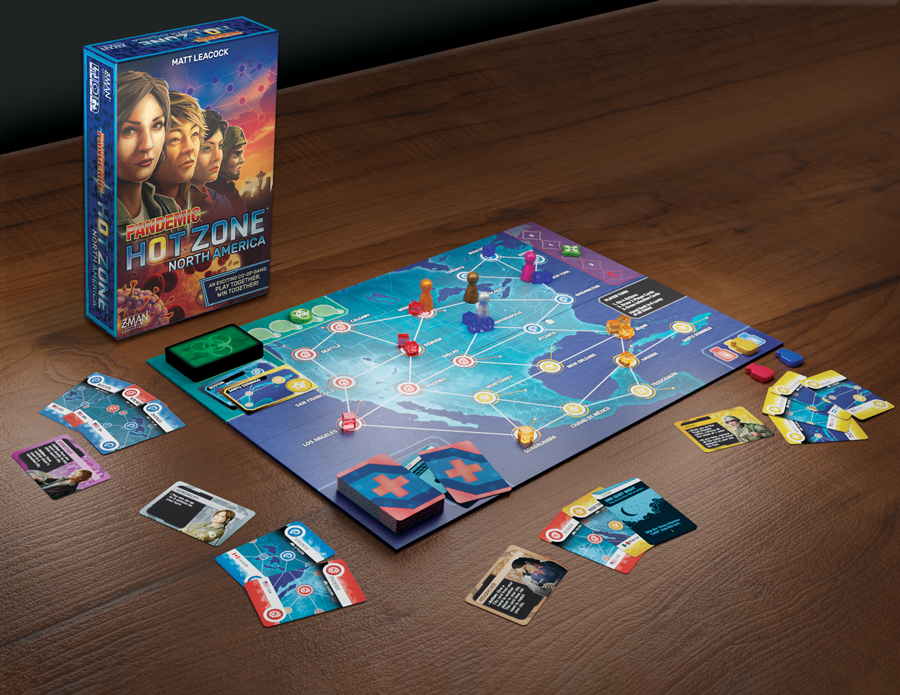 Game designer, Matt Leacock, mentioned in a blog post that he had a few goals in designing Hot Zone:
Focused the game on a single region of the world and reduced the number of cities and size of the board.
Reduced the number of disease colors, disease cubes, outbreaks, and epidemics.
Reduced the cards required to discover a cure as well as each player's hand size.
Trimmed the number of different actions available to only those that were critical. (For example, since the smaller board couldn't support an entire network of research stations, I abstracted them all into a single station in Atlanta and dropped the build research station and shuttle flight actions.)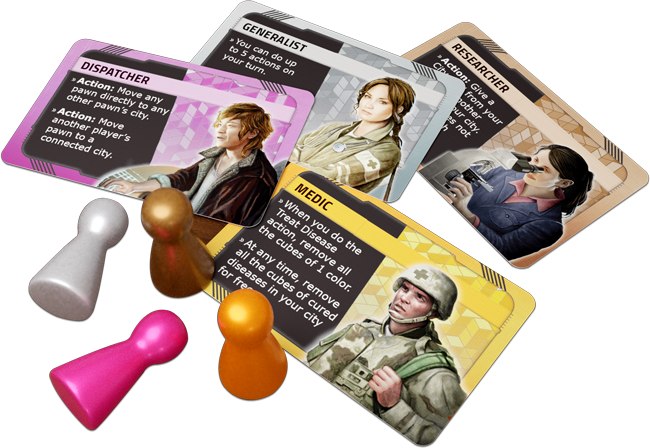 All of these changes make Pandemic: Hot Zone – North America a much more accessible for newer players and also to act as a "travel" version, in many respects.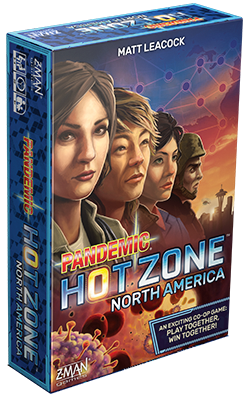 From designer Matt Leacock, Pandemic: Hot Zone – North America is a completely cooperative game in which players win or lose as a team. As members of an elite disease-control unit, you must work together to discover cures to three deadly diseases threatening the continent. Travel from city to city treating cases and preventing outbreaks as you research the cures together. Use your character's unique abilities and devise a strategy that plays to each player's strengths—cooperation is key to keeping disaster at bay!

Contains:

Rulebook
1 Game Board
70 Cards
50+ Cubes & Tokens
2 – 4 players
30 mins
Ages 8+
Thanks for reading!