Do you want to see some high quality pictures of the new Necron minis, including a glimpse at the Silent King? Have we got news for you.
It is a day of new miniatures for certain. First the Primaris Marines are unveiled, now we've got a look at all the shiny new Necron minis that we've previously seen in low-quality pics here in gorgeous high quality clarity. There's a lot to unpack, including a brand new look at the Silent King in all his glory (and to scale). Let's take a look at what GW has unveiled.
First up, four new Necron Warrior minis. The new Warriors look pretty sharp–they've been in need of an update, and though it's subtle, they've got more of a sinisterness to them. That ominous quality is really on display here: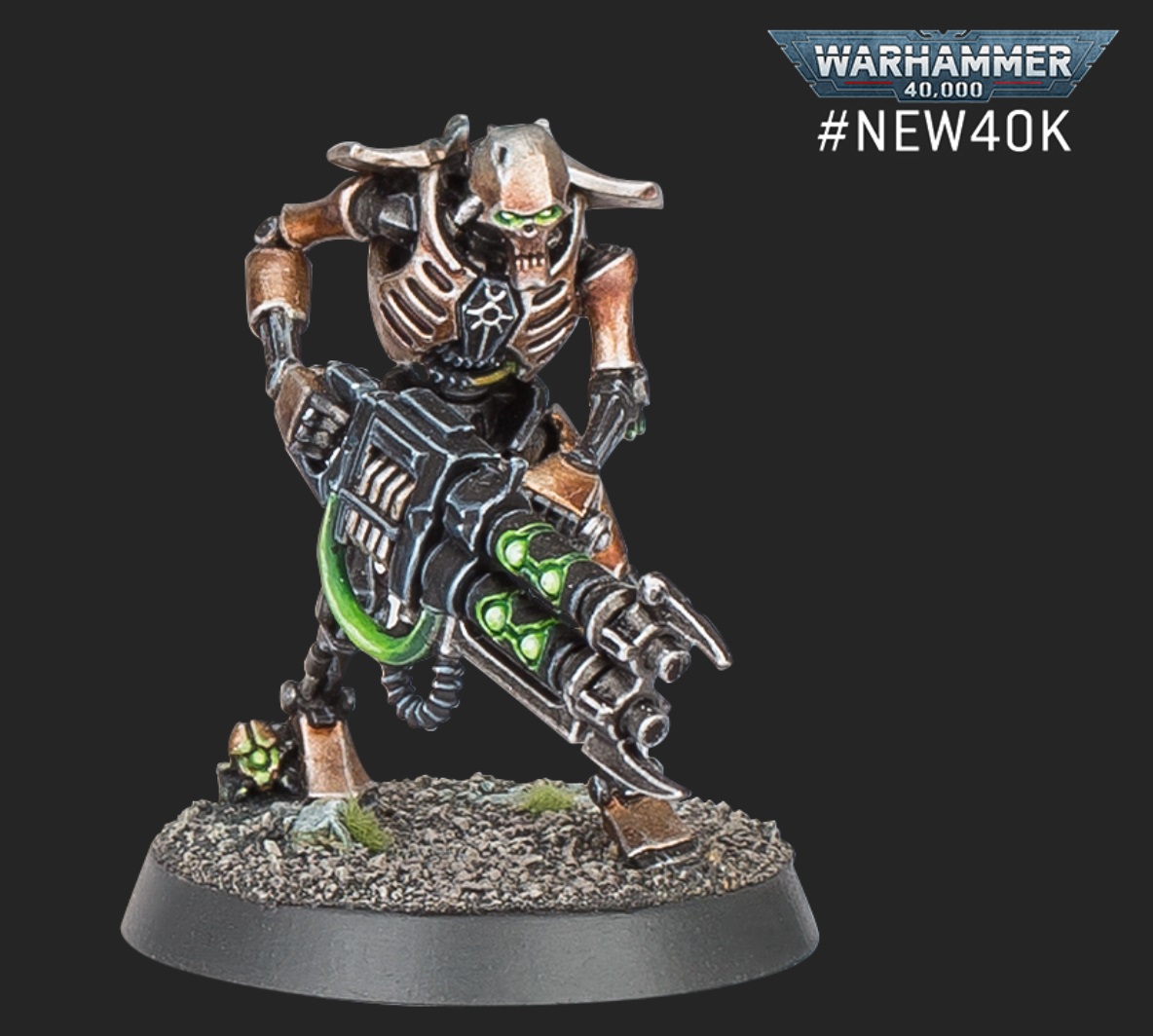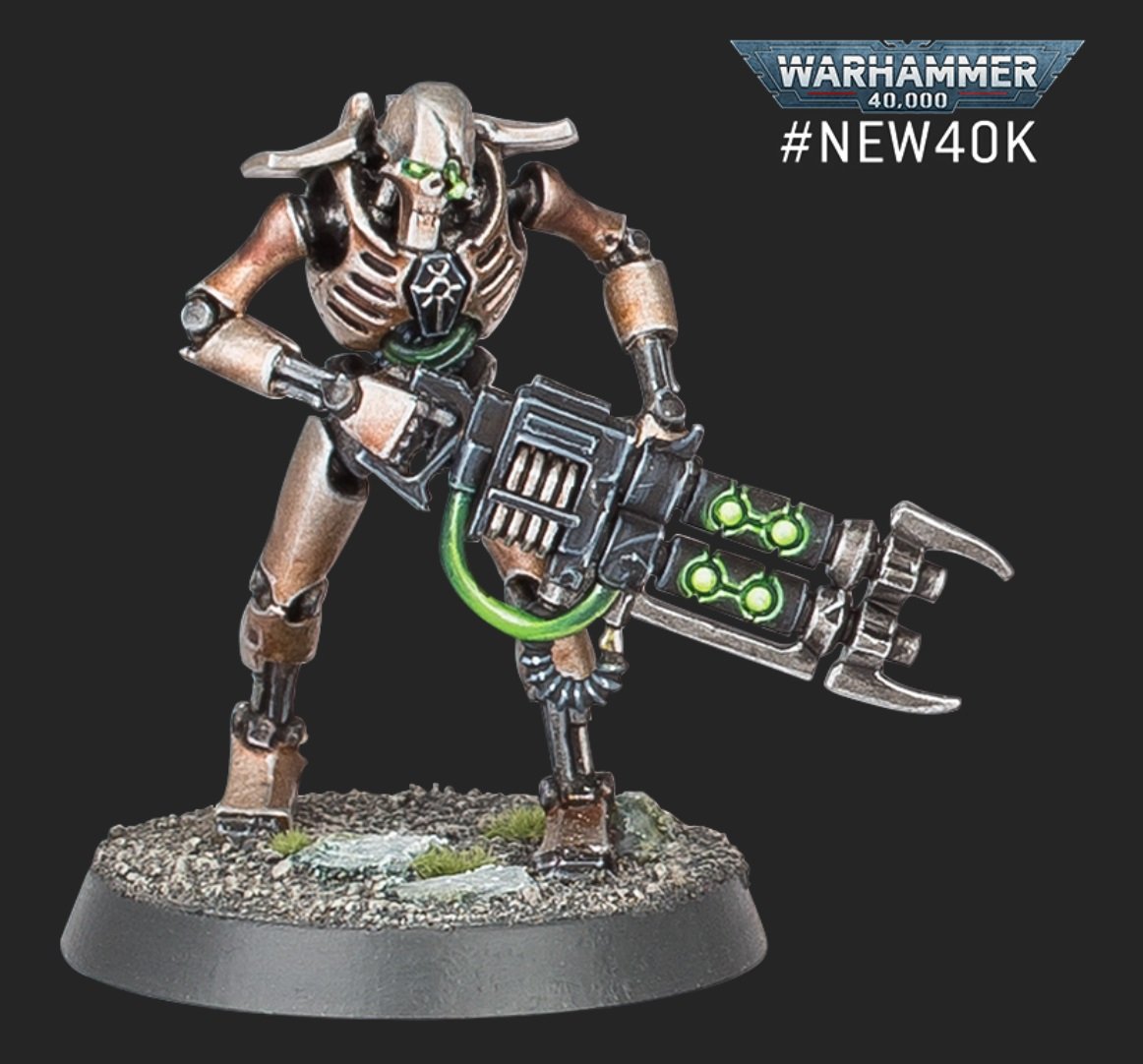 That broken faceplate is a real nice touch. But the real prize here is a look at the new Necron Models in that big low-quality spread. Here it is with some annotation: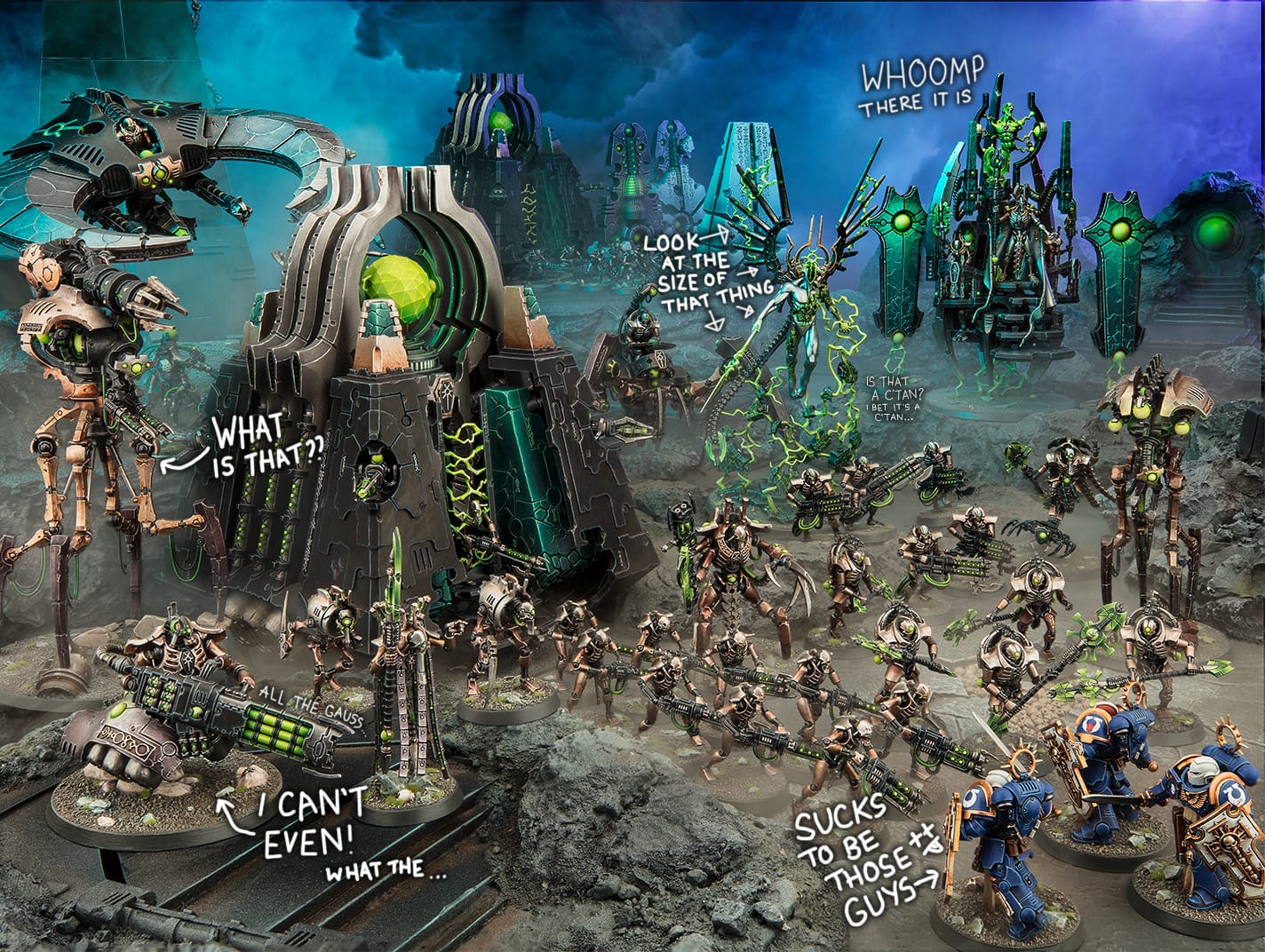 There's a lot here. That looks like a massive destroyer in the foreground, along with some new kind of slenderman looking guy up front right here: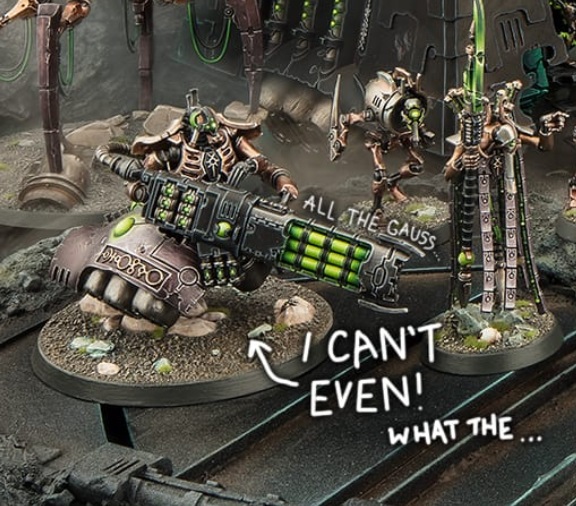 And here's a better look at the war of the worlds style walkers…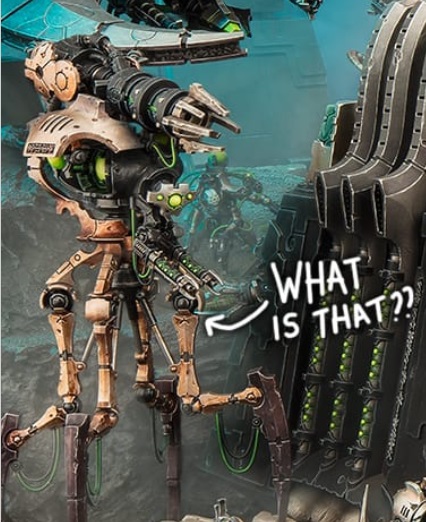 And there's that new Winged friend there that looks like some kind of C'tan: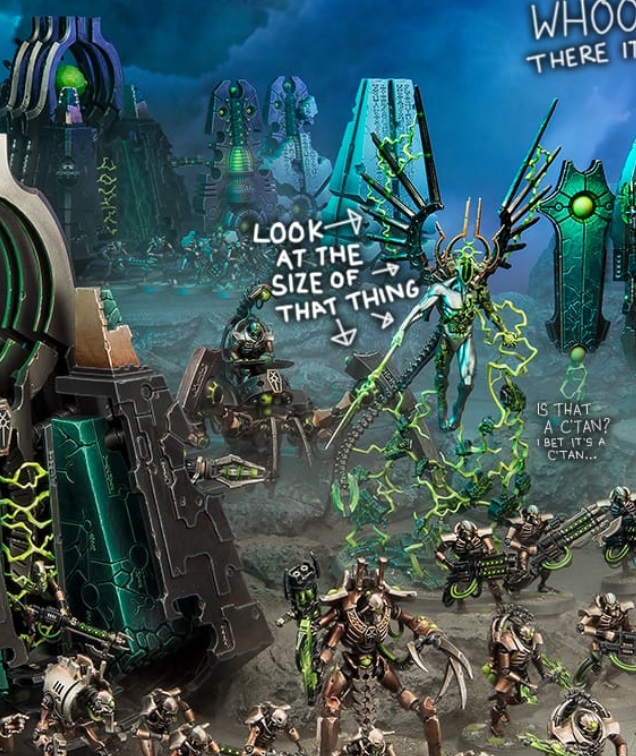 Plus let's not forget the new look at  the Silent King in all his glory.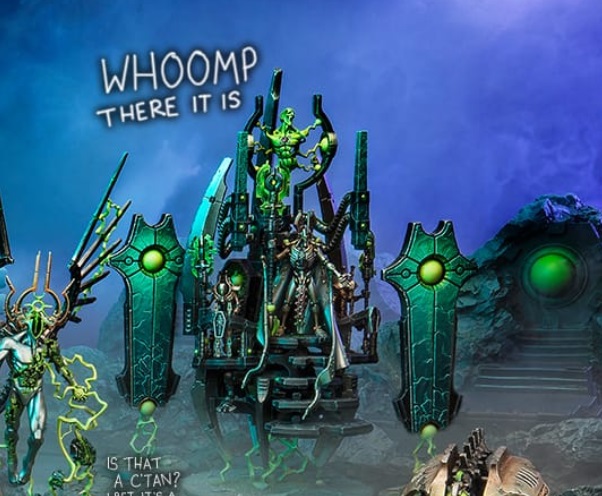 What do you think of the new Necrons? Let us know in the comments!