Roleplaying Fans and 40k Players, you're going to want to check out this MASSIVE Deathwatch deal from the Humble Bundle!
Cubicle 7 and Humble Bundle have teamed up once again to bring you an amazing deal for the Roleplaying Game Deathwatch. Right now you can get $274 worth of stuff for as little as $18! It's 18 books plus a 20% off coupon from the Humble Bundle.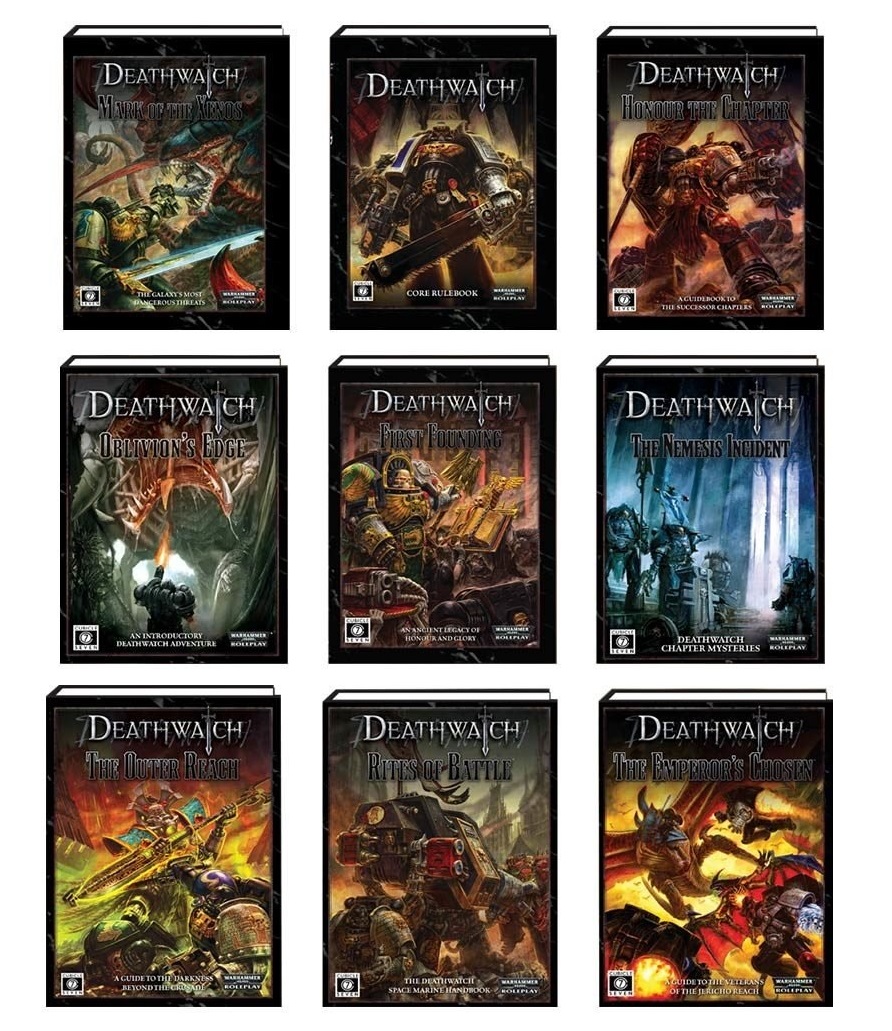 For the first time ever, Cubicle 7's Warhammer 40,000: Deathwatch roleplaying game comes to a Humble Bundle! This is the perfect way to get started with this epic game, giving you up to 18 eBooks, including the core rules, supplements that will allow you to expand your arsenal, explore fantastic environments and meet different alien foes to kill, as well as six ready-made adventures that you and your friends can take part in.
Some of the best Warhammer 40,000 writers in the galaxy contributed to these books, including the late Alan Bligh and Black Library's John French, making them an invaluable resource for exploring how the Deathwatch wage war, as well as a thrilling role-playing experience. Don't miss out on your chance to get started with Deathwatch – grab your Humble Bundle now.
I have to say that this collection has me excited. The Deathwatch RPG was based off the old Dark Heresy system an it allowed you to play as a member of the Deathwatch. These adventures focused on the Xenos Hunting Space Marines and their superhuman abilities and wargear to really take the action up a level. Where Dark Heresy had you act as the eyes and ears (and sometimes murderous hands) of an Inquisitor, and Rogue Trader played more like a Star Trek away team adventure, Deathwatch was exactly the right mix of action and Space Marines being badasses that you'd expect.
These books used to be be published by FFG but after that partnership dissolved, they went into limbo. But now they are available from Cubicle 7 and the Humble and it's a steal of deal!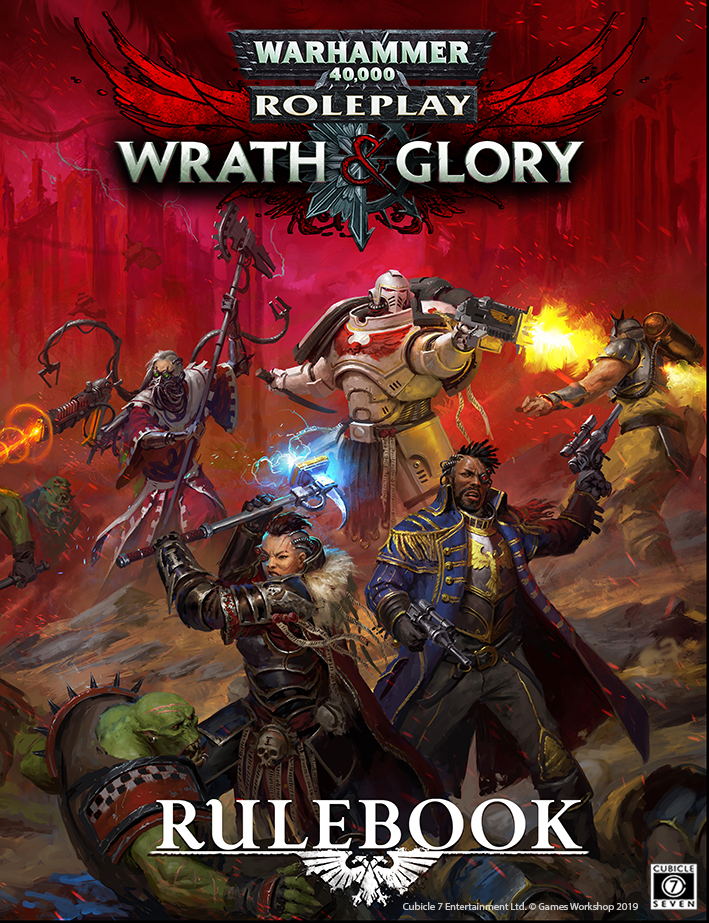 "What about the new hotness that is Wrath and Glory? Are these systems compatible?" Not directly, no. They are different game systems. However, there is a metric ton of useful info in all these Deathwatch books and if you're looking for game ideas, adventure hooks, and more. If your dream game is to play a squad of Space Marines in an RPG setting then these are SUPER handy reference materials.
It's 18 books for 18$. It's HUNDREDS of pages to crib from. If you're a Game Master and you need content/ideas/background lore these books are PACKED with it. You could also just play Deathwatch as it IS a stand alone RPG. Personally, I really like the Wrath & Glory system and I think running a game with a bunch of Deathwatch Marines sounds freaking amazing.
Need ideas for your Wrath & Glory games? Check out 5 Story Hooks you can use!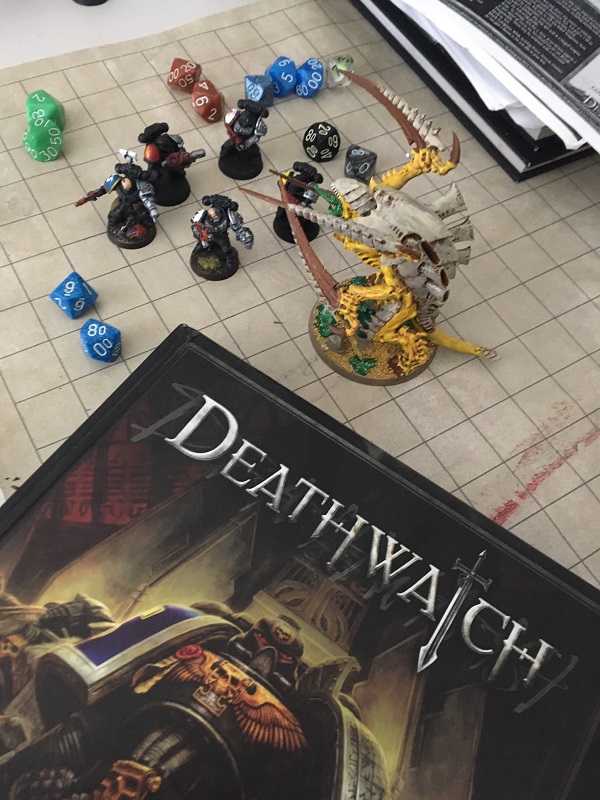 I still have my old hardback copy. Good times.
Deathwatch Humble Bundle – You'll spend more on converting miniatures than you will on this bundle.