Warhammer 40K: Harlequin White Dwarf Stratagems Spotted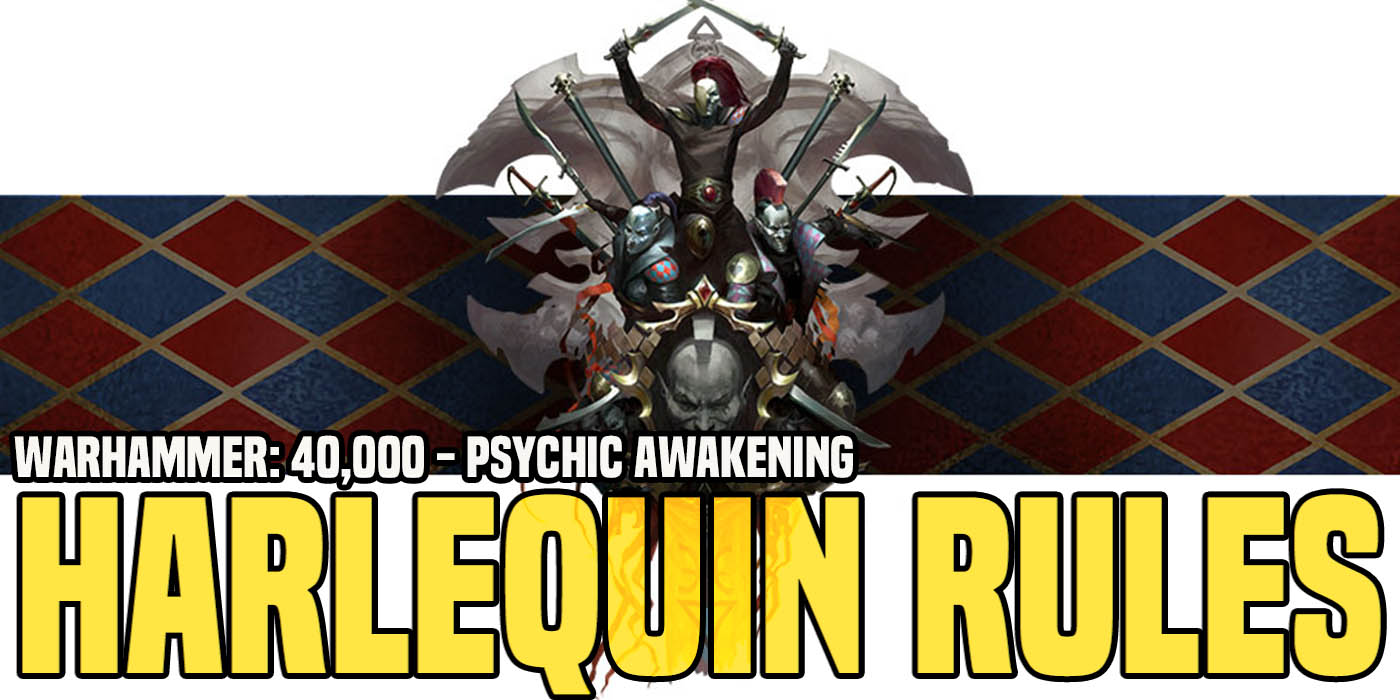 The new Harlequin Stratagems from White Dwarf have been seen online and they are looking pretty solid.
Warhammer 40,000: Psychic Awakening promised us new rules for every faction. With these Harlequin rules in the White Dwarf, every faction has been accounted for now. Today, we're going to take a peek at the new rules and see how much they improve the Harlequins so let's dive in!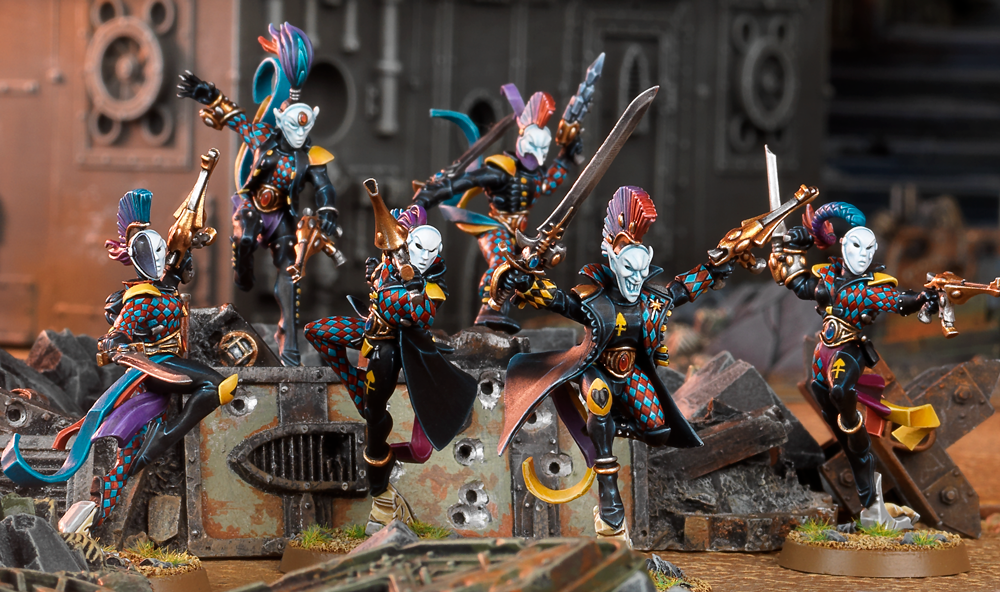 New Stratagems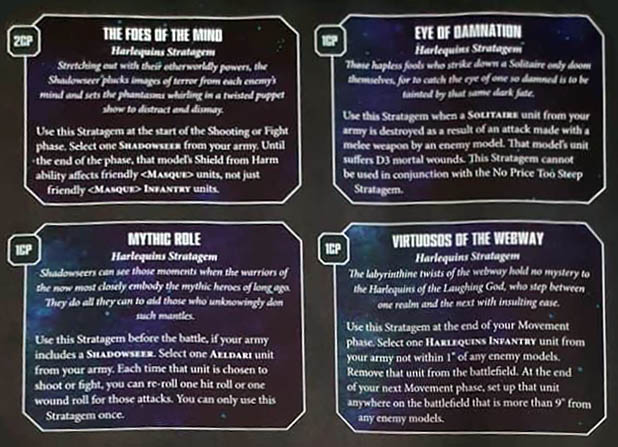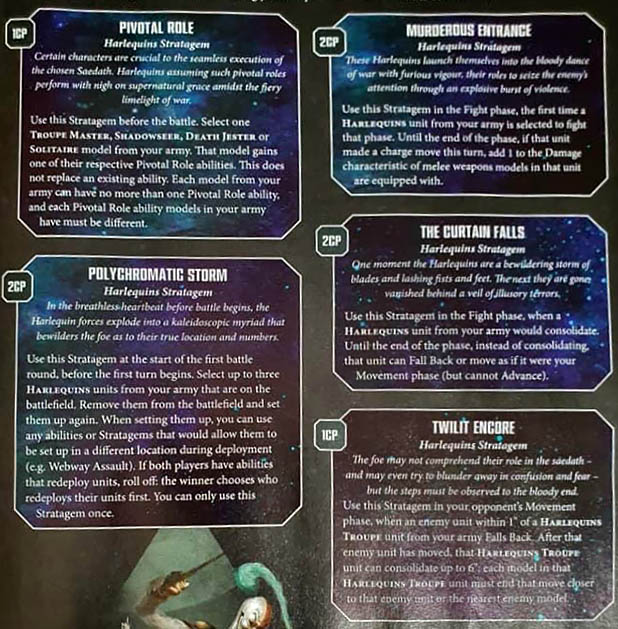 The Harlequins got 9 new stratagems in the White Dwarf – one of which is the new Pivotal Role Stratagem. It's a good way to adjust your characters on the fly. The Curtain Falls is another interesting option that will allow the Harlequins to take an extra move instead of just consolidating – because Harlequins weren't fast enough!
Murderous Entrance is another great way to up their lethality, too. It's a little pricey at 2 CP, but boosting all their melee damage by 1 could pay off some massive dividends. Overall, these Stratagems look like a nice addition to the Harlequins. It will be interesting to see how folks start to combo them with the new Relics, Pivotal Roles, and additional rules that the Harlequins are getting.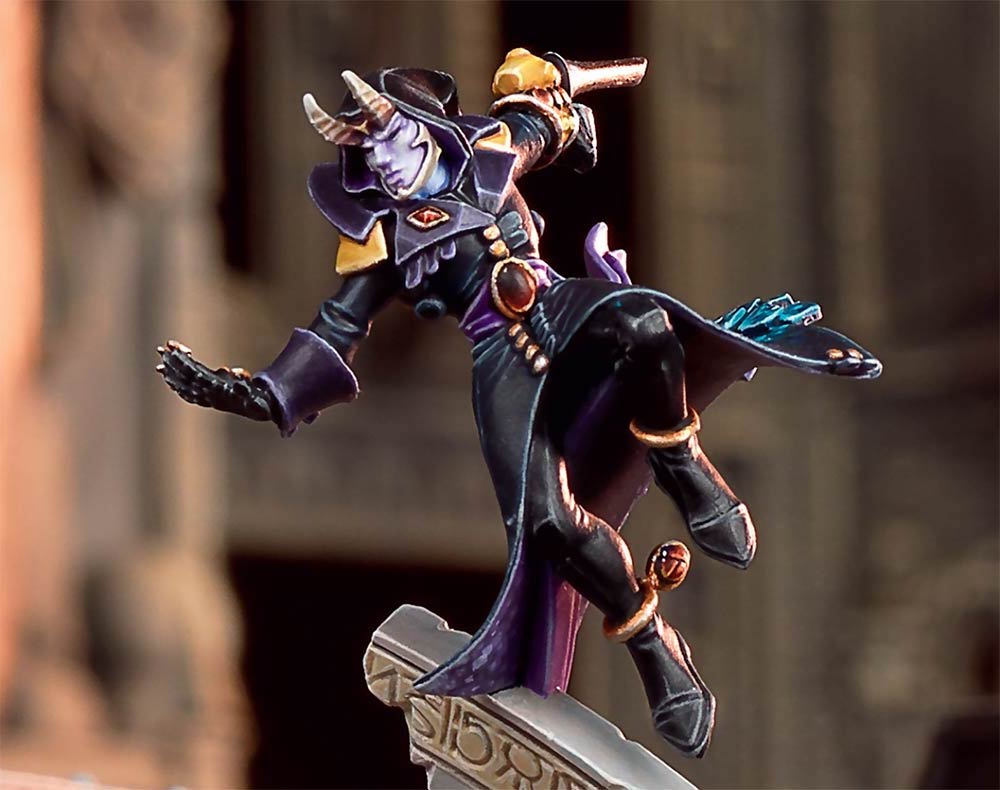 There are more rules coming in the White Dwarf. It's gonna be good for these murder clowns.
Death Jesters are going to live up to the name after this update…
Subscribe to our newsletter!
Get Tabletop, RPG & Pop Culture news delivered directly to your inbox.