Games Workshop has finally set a date on when folks can expect to see new releases out in the wide world again. Here are the details.
Earlier today Games Workshop announced that they were resuming operations and that on the first of June there'd be a change in price on some 400 of the 3,000+ Warhammer items out there right now. But they ALSO announced a return to their Nottingham factory, which brings with it a return of new releases. Starting in about two weeks, you'll be able to pre-order the latest and greatest from GW, and can expect your items in June. Here are the details.
via Warhammer Community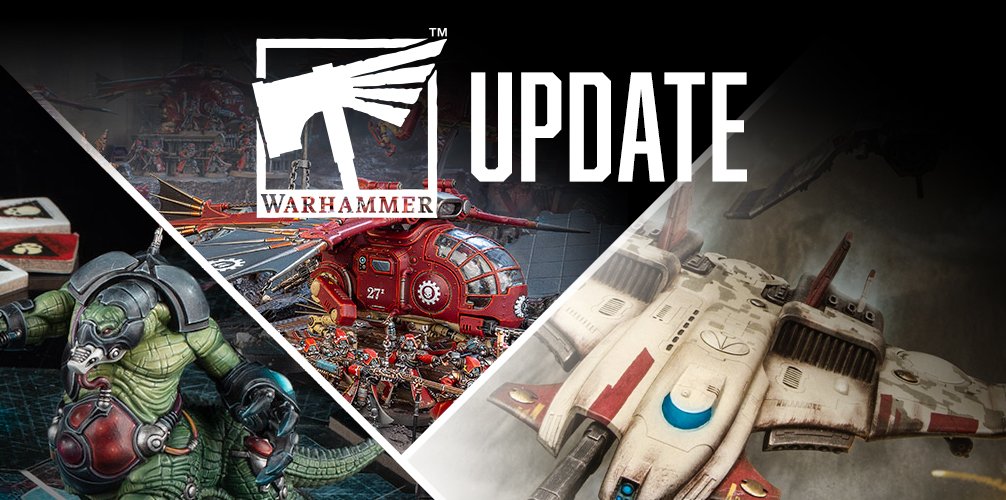 We know you've been waiting patiently to get your hands on some new releases for weeks now. Well, the wait is almost over!

We're pleased to say our factory in Nottingham has resumed operation, and after a two-month hiatus* new releases are set to return, available to pre-order from May 30th, with new models landing on shelves/at your door from June 6th.

We'll have news for you on exactly what you can look forward to ordering in the next few days. Until then, don't forget to share what you're currently working on with us using #WarhammerCommunity.
We'll be following the story closely as GW tentatively rolls back into action–doubtless we'll be seeing both the Psychic Awakening and Lumineth Realm Lords showing up very soon, but check back for more details as the story develops.
What are you hoping to pre-order?