While you're doing a Netflix binge get a pen and start taking notes, because Avatar and She-Ra are here to teach you about storytelling at the game table.
It's been a big week for animation enthusiasts as Netflix premiered the finale season of She-Ra and the Princesses of Power and released all three books of Avatar the Last Airbender to streaming audiences. Both of these shows have enjoyed popularity and acclaim, causing a reawakening across social media platforms that has all but taken over my various dashboards for days now, and I can't blame people for being excited. I've been waiting with bated breath for one of my busiest friends to finish She-Ra so we can discuss, and Avatar has famously been a masterclass in good storytelling since the finale wrapped up in 2008.
But what do these shows have to offer you besides hours of entertainment? Both She-Ra and Avatar the Last Airbender are nearly perfect roadmaps for large aspects of how to successfully tell poignant and meaningful stories with a group … or I guess own your own, too. Let's take a look at my favorite lessons these shows have to share and what I try my hardest to strive for in my own games.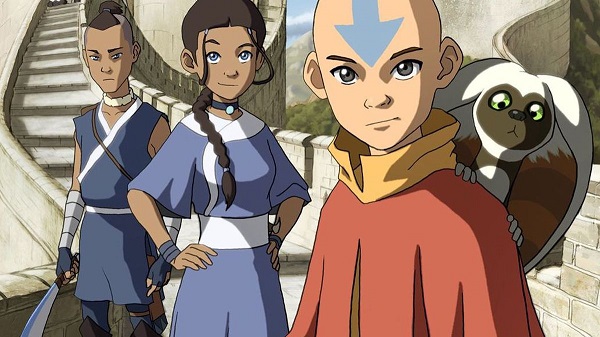 Lesson 1: Incorporate Character Backstory Into the Larger Plot
For our purposes here, let's look at the main three or four characters in each show as player characters while the rest of the cast are NPCs.
Those main player characters are all written and brought to life by people who have come up with multifaceted backgrounds, histories, goals, and flaws. After spending all of that time on a character and handing my GM at least a few paragraphs of history and description, one of the most personally fulfilling things that can happen is for your backstory to be addressed, resolved, or otherwise somehow incorporated into the bigger plot. This isn't a requirement, of course. A GM could just as easily tell their story and let the characters fall into it, finding their own closure along the way. It's a perfectly reasonable way to run your game and tell your story.
But if you want to take your game to the next level for your players, find ways to work who they are and what you know about them into the fiber of your story. Throughout Avatar Katara wrestles with her heritage and history both in the Northern Water Tribe when facing difficulty being trained as a waterbender and as she struggles to overcome traumas involved in the loss of her parent. These aspects of  her character, both the tragic backstory and her ambitions become integral parts of her character development and major aspects of their respective story arcs within the larger plot. In the grand scheme of an entire campaign these little moment of acknowledgement and growth would take precious few sessions worked through strings of plot the GM had already laid out, but the outcome will never not be meaningful to players.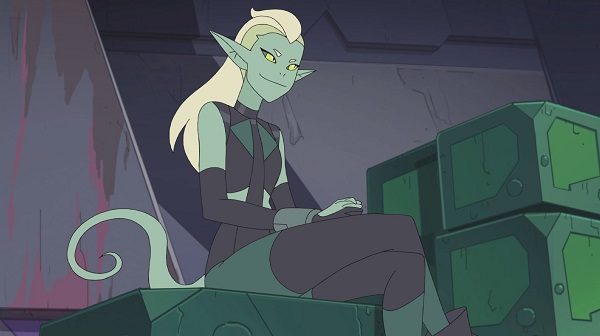 Lesson 2: Adding Diversity into Your Game Doesn't Need to Be A Big Deal
Avatar and She-Ra both have an incredibly diverse cast, incorporating a variety of races and cultures, and LGBT characters just to start. All of these are laced into the show in such a way that it is never made out to be a big deal by the other characters or by the circumstance of the writing. Different characters simply exist in these fantasy worlds because they exist in the real world, and they can exist within your games as well.
The trick here is that there isn't a trick. If a character has certain defining features, describe them, if they have a significant other, name them. Teo in Avatar is disabled and while this and his personal history is described and acknowledged, he is much more known to characters and viewers alike for his family's inventions and his ability to pilot his glider. In She-Ra Double Trouble uses exclusively gender neutral pronouns and not only is this never mentioned, all of the other characters follow suit and do the same. The hardest part about getting this right is realizing that it's not supposed to be hard.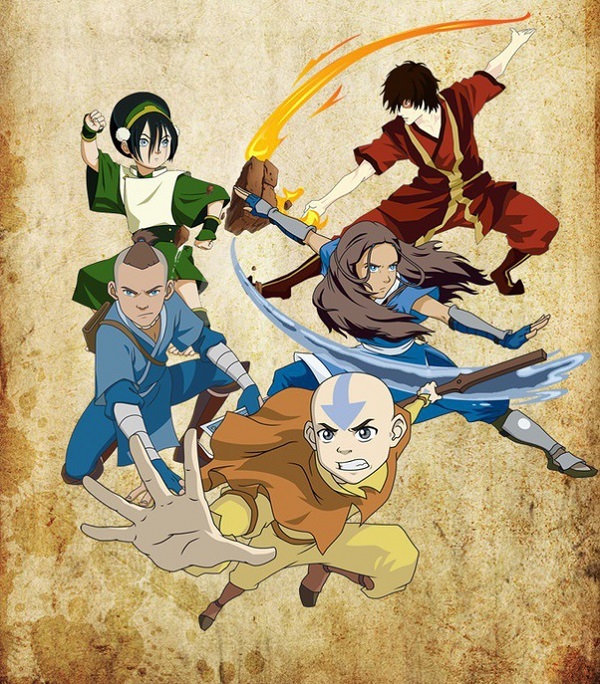 Lesson 3: Is It Fun?
Let's be honest, there's no way Sokka would have been able to hang with three benders armed with nothing but a boomerang and a sense of humor. Luckily cartoons, much like tabletop RPGs, have no basis or business in reality and the most important thing to ask yourself before shooing away an ill-advised party dynamic or character class is "Will it be fun?" Blood and metalbending feel like weird off-book abilities the players fudged a bit by combining their established character abilities and a convincing argument, while She-Ra's Warlock/Paladin/Space Alien mixture is a little unorthodox. But all of these things work and are fun.
I've encountered relatively few GMs who weren't willing to go along with just about anything the players wanted to throw at the wall as long as it wouldn't be literally game breaking; but I think most of us can name at least one. Willingness to "Yes, and?" your players and work with their decisions instead of sticking them in a box differentiates decent GMs and fun games from great ones.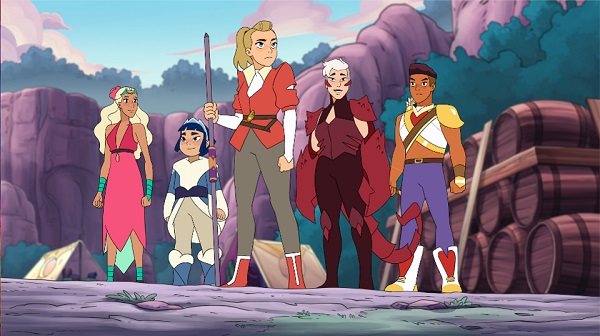 Lesson 4: Mix Levity Into Your Serious Scenes and Visa Versa
As I'm typing this I'm watching the scene in Avatar where Aang sees the empty air temple for the first time since his ice nap. It's an objectively heavy part of the story which leaves the characters emotionally compromised, but the episode was funny five minutes ago and I know somebody will crack a joke again in another few minutes. Many scenes throughout She-Ra are spent with The Horde, and while they're the antagonists of the story many of them are also well-meaning and kind people who enjoy being friends and goofing around. The GM may take a few minutes to describe an NPC cut scene illustrating things ramping up with the opposition, it can still be a fun experience for the players.
Serious scenes in tabletop games are invaluable, that's where the plot usually lives and a story where nothing consequential or stressful ever happens and no harm ever comes to the player characters is boring. But very few people can pull off a game that's serious all of the time without it becoming a sad slog. Understanding when to goof, when to get down to business, and when to sprinkle goofs through the business is a skill well worth honing and perfecting
---
Have you finished She-Ra yet? Are you doing a Netflix re-watch of Avatar? Which aspects of their storytelling do you think are most adaptable to flexing those GMing and cooperative storytelling muscles? Let us know in the comments!
Happy Adventuring!