Soulbound promises action and adventure in the Mortal Realms like no other. But… does it deliver? Come and take a look at the BoLS Review.
It is a puzzle that it's taken this long for someone to make an Age of Sigmar roleplaying game. Since day one, the world that has sprung up out of the World-That-Was has been ripe for adventure. It's a setting full of elemental continents and ferocious monsters mixed in with heroes that are as over-the-top as a series of eight planes kind of loosely connected via space and magic. It's exactly the kind of BS that you'd expect to find in a game–the world of Age of Sigmar feels like it's meant to be played in.
Whether it's the fantastic scenery or the huge variety of grand overarcing plots (like the war between Nagash and everyone, or Chaos and everyone), there's a lot to get wrapped up in. And, for Cubicle 7, a lot to deliver on with Soulbound.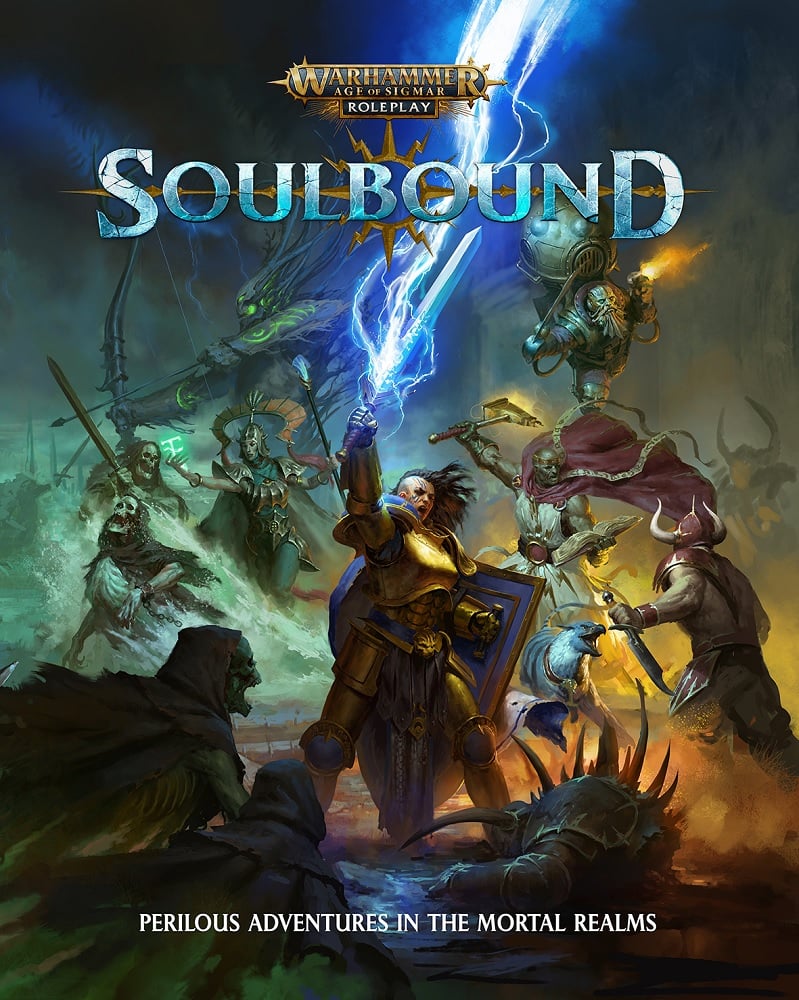 And by and large, deliver they do. This is a game that understands exactly what it is. Soulbound embraces the "made-to-be-played-with" nature of the Mortal Realms and because of that, it works in ways that other games don't. While a game like D&D understands that you're there to play a character, and wants to by and large tell a story–Soulbound wants you to play. It's in it from the get go, it doesn't have time for the subtlety of "maybe these characters will be heroes." From day one, you're a party of Soulbound, which are literal heroes chosen by fate/Order to fight the champions of evil.
You are a literal group of chosen ones, and you're meant to go on epic adventures. To that end, Soulbound isn't super interested in punching goblins/killing rats. You don't start off as lowly anything, you start as basically one of the miniatures you might play as in Age of Sigmar. And one of the good ones, no less. Sure you won't necessarily be a Lord Arcanum of the Sacrosanct chamber from the jump, but Stormcast Eternal is one of the archetypal options, as is Murder Elf (sorry, Witch Aelf), which means that you'll be adventuring on a grander scope.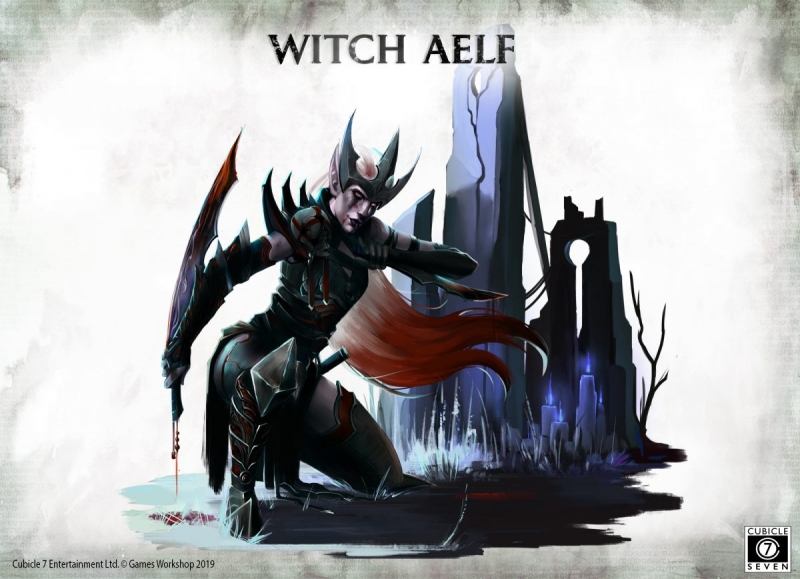 This has its benefits and its drawbacks. On the one hand, you start somewhere approaching 10th level, if you're familiar with D&D, but that means that growing from session to session is a subtler thing. When you're already powerful, just getting more powerful isn't necessarily the best reward. But what do you get instead? Customization, your characters get more clearly defined. And, we have one of my favorite systems, the Endeavour system.
This is Cubicle 7's take on the typical "downtime activity" stuff that might be handwaved or relegated to a simple roll. Instead there's a mechanic for getting your party of Soulbound more intrinsically wrapped up in the region they're protecting. The game nails the theme at every turn, the Soulbond is strong. It protects your characters, empowers them, makes your wounds heal faster–and it also ensures that your soul is annihilated when you die, keeping you safe from the predation of Nagash.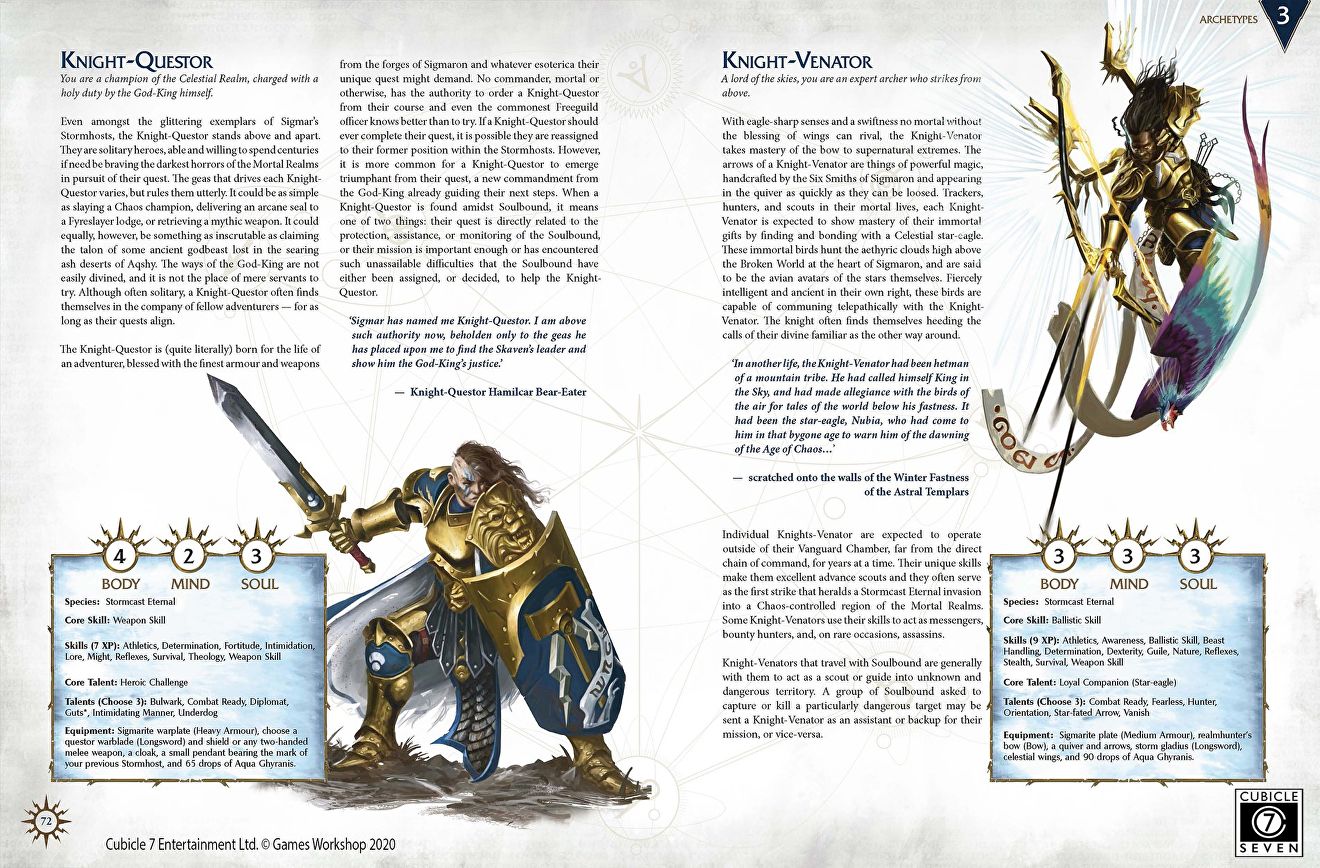 On to the nitty gritty. Here are the basics: each character has three stats, Body, Mind, and Soul. They do exactly what you'd expect, there's no need to reinvent that wheel. You might also pick an archetype, giving you a pre-built framework, or if you're really into it you can create your own. Skills have two flavors of modifiers: training ranks, which add extra dice to your roll, and focuses, which give you a +1 to said roll. You're trying to beat a set target number–but in an interesting twist, the GM also gets to set the number of successes you'll need to hit. Short actions might take only one success (but be high difficulty, like making a trick shot), while longer-term projects like befriending the local community of Fish-creatures you've stumbled across might require many successes over successive rolls.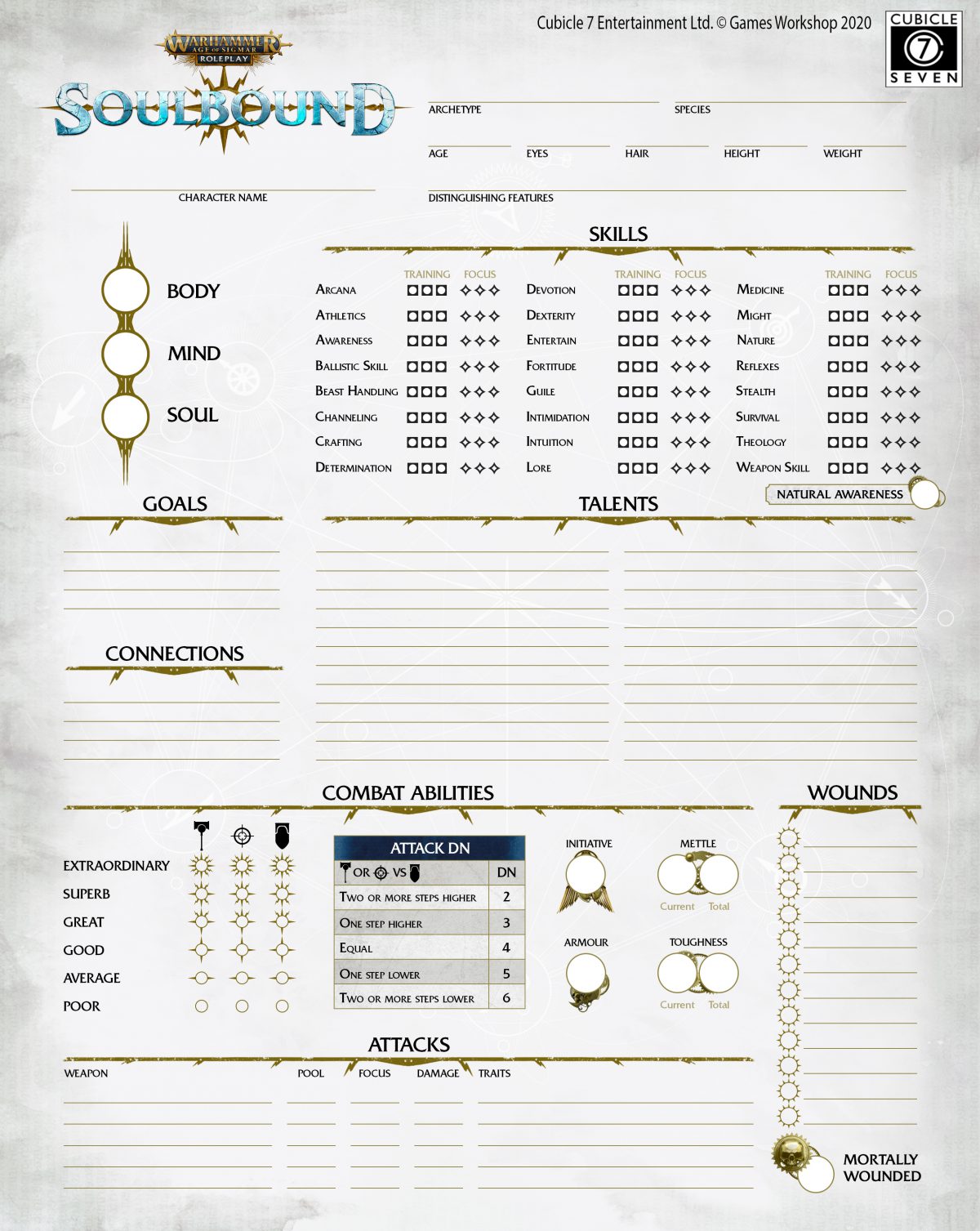 Of all the mechanics that might be challenging, especially to newer GMs/Players, I think this is it. This is the one place where the more streamlined system butts up against complexity–but otherwise, the gameplay feels great. These characters feel larger than life, and are fun to build. The list of talents for each character are there to inspire the kind of play you want. Talents are cool abilities that can be anything from spells to wielding a gun in each hand, and again, these all feel like they are meant to fit into a game, not just something trying to emulate a quasi-real world.
Combat is robust-yet-abstract. It relies on "zones of engagement" and other theatre of the mind tricks, which is an interesting choice for a game where you literally have a bunch of high quality miniatures like, right there, but it also does a bang up job with a system for called shots and wound locations.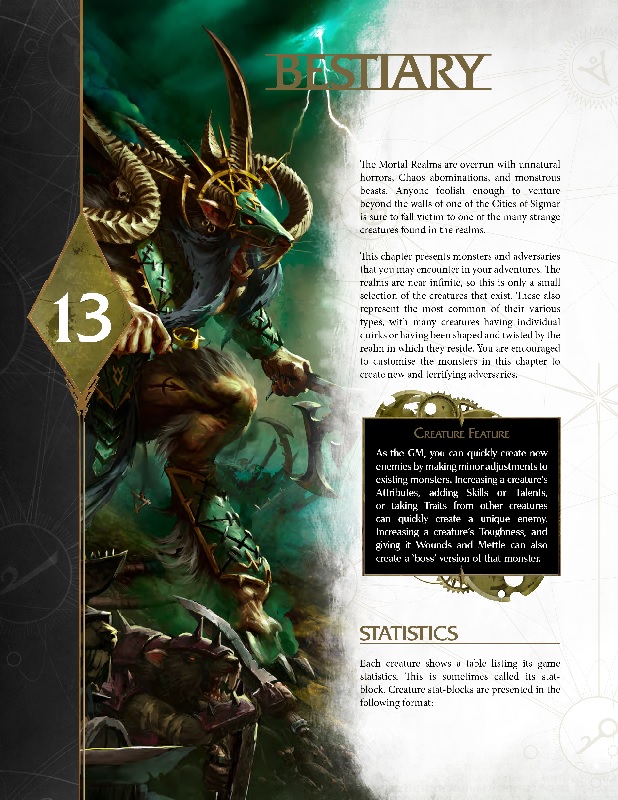 All in all, this is a game that wants to be played. It understands exactly what it's setting out to do and delivers on it. If you're looking for a high-powered game with a fair amount of crunch to it, Soulbound is a great place to jump in. It hits that sweet spot of "enough complexity to satisfy, but not enough to bog down." It's great whether you're looking for a bite-sized adventure for a single night, or a campaign you can sink your teeth surprisingly deep into.
Happy Adventuring!