What do you get when you combine the developer of Cyberpunk 2077 and the studio that brought us Promare? The most anticipated anime announced this year.

With Cyberpunk 2077 facing multiple release delays and currently scheduled to come out on November 19th, it can be easy to start to lose enthusiasm. But CD Projekt Red, the developer behind Cyberpunk 2077, has not been sitting on their hands as they announced that a 10 episode anime series based on their cyberpunk world is being developed for a 2022 Netflix release.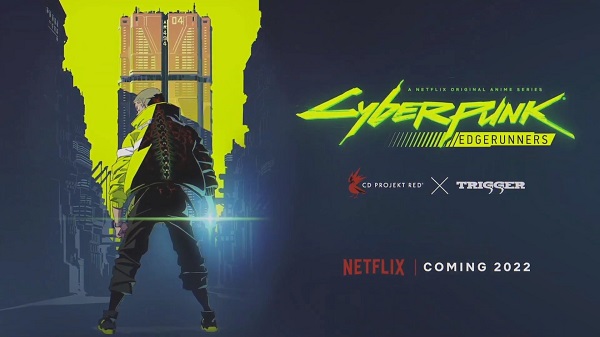 CD Projekt Red has teamed up with Studio Trigger for this project, and if you weren't excited about a Cyberpunk 2077 anime before, Studio Trigger should have you ready for it right now. Founded by Hiroyuki Imaishi and following his tremendous success with Gurren Lagann, Studio Trigger has gone on to create projects that are both thought provoking and beautiful such as Kill la Kill, Little Witch Academia, and Promare, as well as BNA, which I am very excited to finally watch on Netflix today.

Their new show, Cyberpunk: Edgerunners, will be a standalone story set in the same world and city as Cyberpunk 2077 and will tell the story of young man who chooses to become an "edgerunner," or a mercenary outlaw. If that sounds to you a little like the start to every Shadowrun game, you're not alone and I'm anticipating this to be the beautifully stylized futuristic dystopian anime of my dreams. The setting leaves a ton of room for Easter Eggs and background nods to fans of the 2020 video game while allowing the creative team to go full steam ahead on stories that effect their little corner of the city with limited concern for the happenings of the game.
Some of Studio Trigger's biggest talent is at the helm of this project with Hiroyuki Imaishi directing and Masahiko Otsuka acting as assistant director, creative director Hiromi Wakabayashi, character designers Yoh Yoshinari and Yuto Kaneko, screenplay adaptation by Yoshiki Usa and Masahiko Otsuka, and an original score by Akira Yamaoka who you may know for his work on the Silent Hill games.
---
Are you excited for Cyberpunk 2077? How about Cyberpunk: Edgerunners? What's your favorite series or film Studio Trigger has put out? Let us know in the comments!
Ja ne, adventurers!