Spoilers for The Last of Us II ahead, but it seems that someone at Naughty Dog is a fan of D&D and the grim darkness of the distant future.
The Last of Us 2 is Naughty Dog's followup to the smash hit The Last of Us, and this time you'll take over as Ellie exploring the ruins of a post-apocalyptic America. But it's not all doom and gloom and killer plants and emotionally traumatic moments involving dogs in this game–as one intrepid player found, you can also come across some of the places where gamers once lived. Mild spoilers ahead, but, hey here's a warning: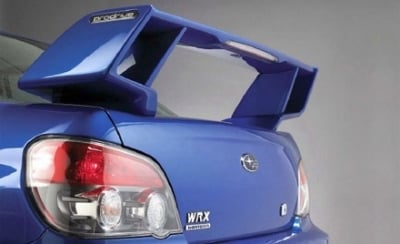 You can find an entire D&D campaign along with some familiar 40K faces. Come and take a look.
It all starts with Twitter user @adriofwands:
mild #spoilers for #TheLastofUsPart2 – last night i found the apartment of a d&d player/DM, with a table set up for a game (those speakers for mood music tho!!) and a mini painting table. spent ages just zooming in photo mode to take in all the details pic.twitter.com/0Wc0WG4BD7

— adri ♛ (@adriofwands) June 21, 2020
Here are some closer looks at the game setup: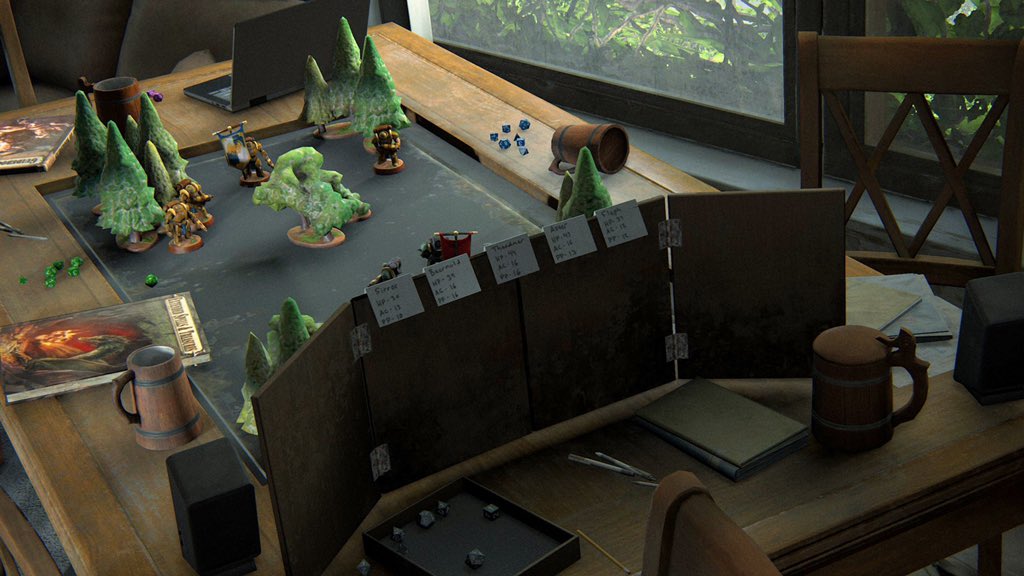 Although it looks like they're playing 5th Edition D&D with Warhammer 40K miniatures. You can see the full set of dice in a dice tray, a DM Screen complete with foldover initiative tabs that denote passive perception and armor class and hit points: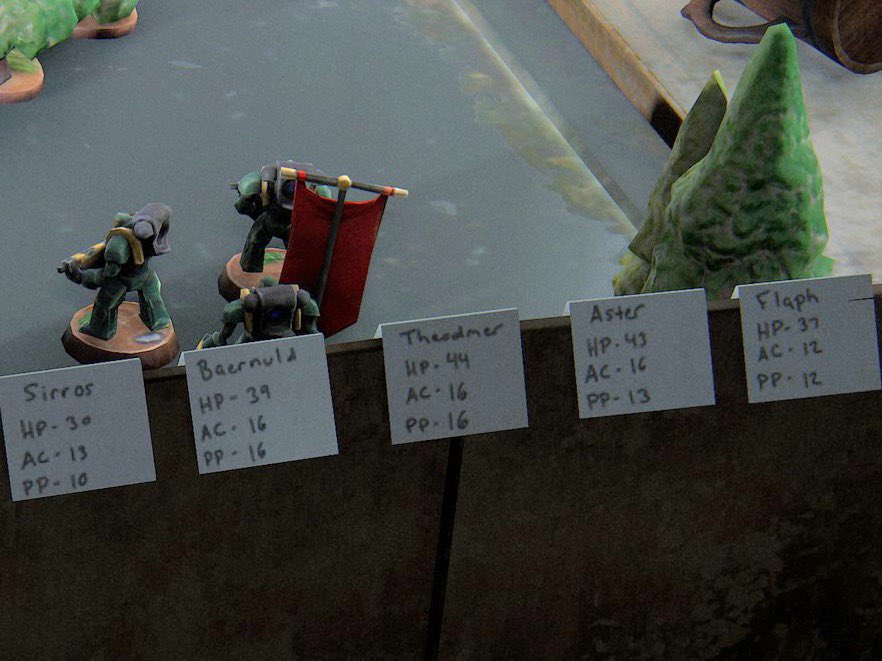 Although, as you can see the miniatures they're using are from another tabletop game entirely–the grim darkness of the 41st millennium. And Primaris from the look of it. As a quick aside, here's one of the devs cluing folks in as to who the party is.
Meet the party!
Flaph – @sarahcarmody – Gnome Wild Magic Sorcerer
Aster – @danipanteez – Aasimar Celestial Warlock
Baernuld – @johnn0ob – Wood Elf Hunter Ranger
Theodmer – Half Elf Fighter/Cleric that doesn't use Twitter
Sirros – My Human Wizard from a campaign I'm not DM'ing
😀 https://t.co/cIe792crnJ

— Sean VanGorder (@seanvangorder) June 22, 2020
It seems like someone over at Naughty Dog is a player, and of the recent edition of 40K too judging by the miniatures you can find in the game. You can find someone's painting table/shelves: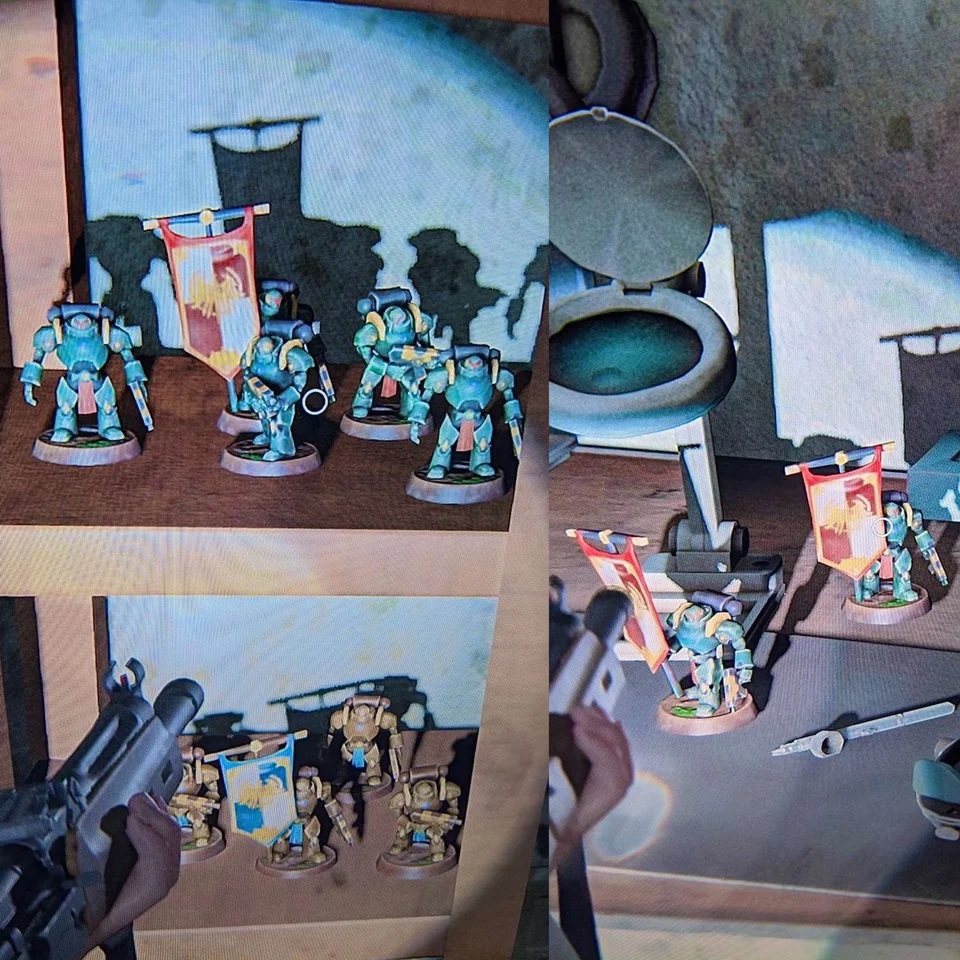 A sight that I'm sure is familiar to many of you folks–you can see the airbrush and everything.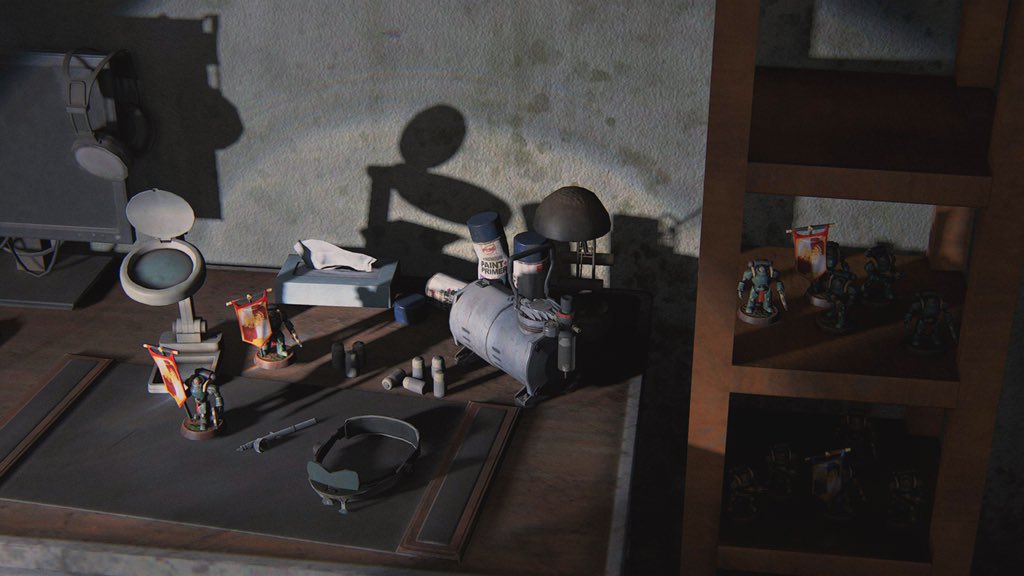 Then you can also venture down to what used to be a game store, where you can find a 40K table and everything.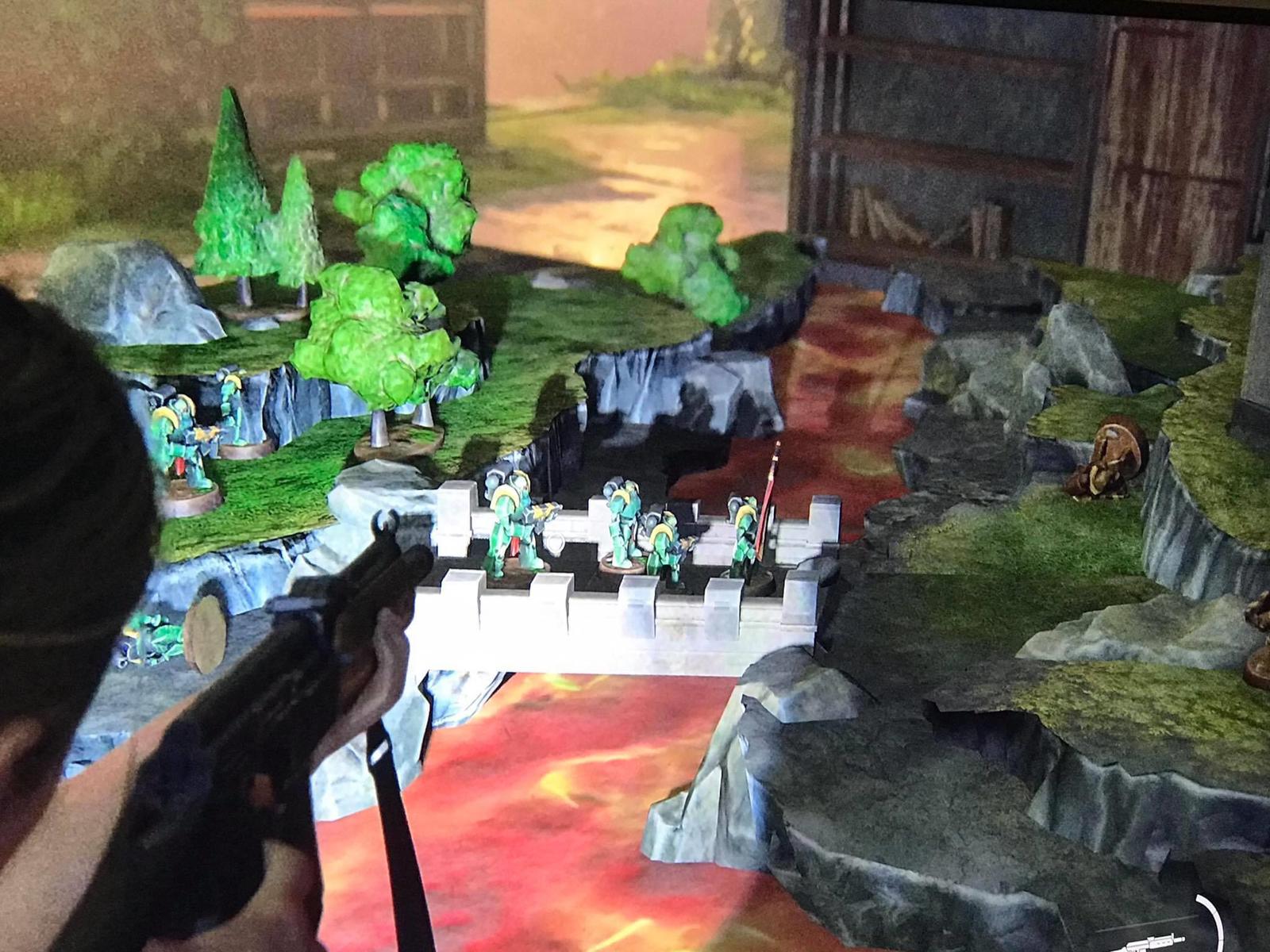 You ought to take note of how, even in the midst of an apocalypse, someone was still managing to paint their minis–which isn't that what you should be doing about now?
Happy Adventuring!