D&D Live BREAKING – New Dice, Minis, And More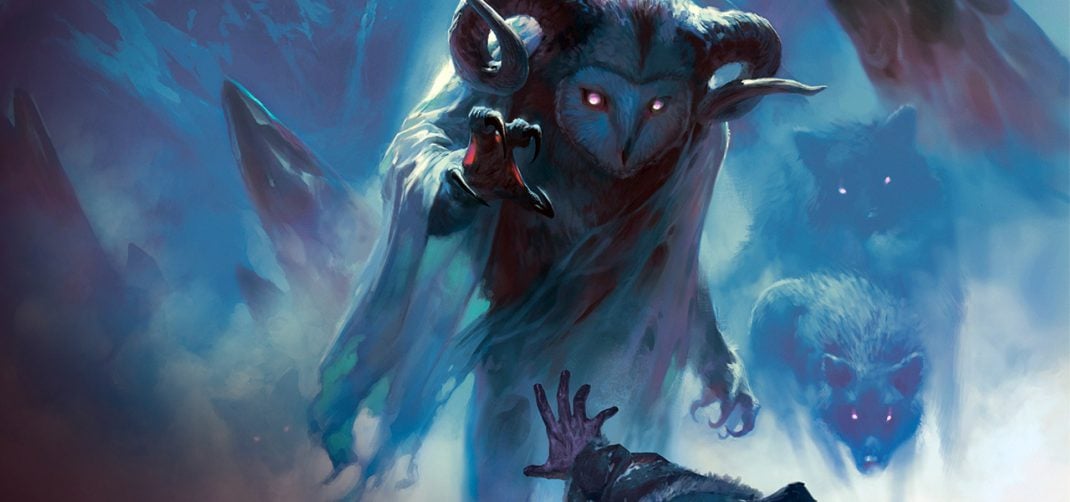 If you thought that Icewind Dale getting a book was it, there's more where that came from. Check out new dice, minis, and more on the way!
The hits keep coming, we're all going to get cold as we dive deeper into Icewind Dale with custom D&D dice, new accessories, and a few gorgeous looking new minis. Let's check them out.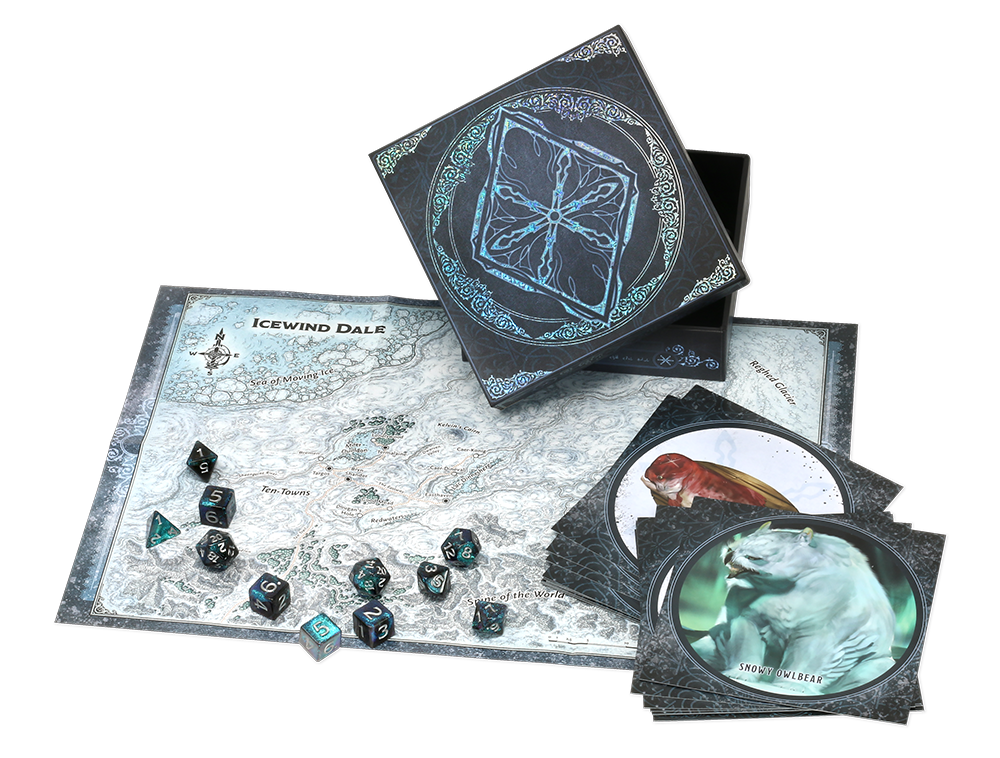 First up, custom dice for the Rime of the Frostmaiden. This is the same sort of set we've seen tied to adventures like Waterdeep and Avernus. You'll get dice, cards, and a cool map.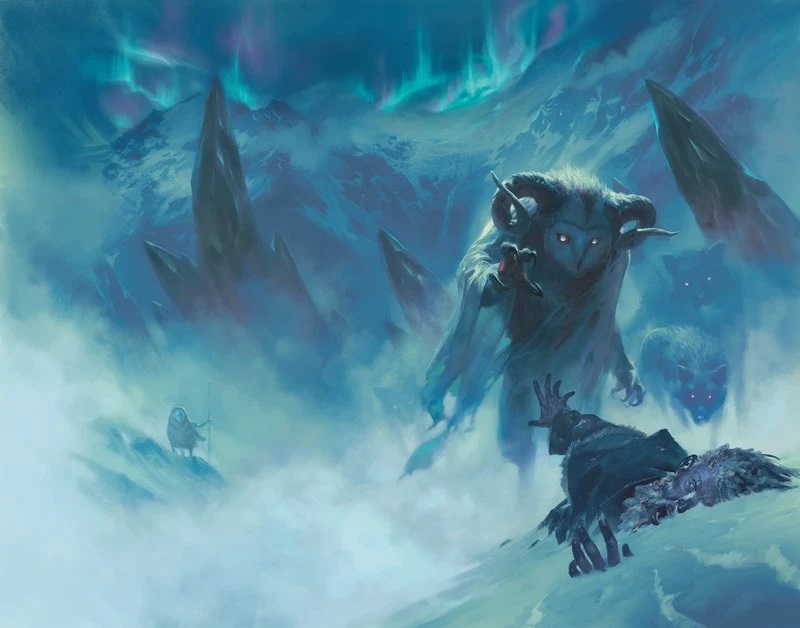 Do you want something a little more…premium? How about a platinum edition version of the Rime of the Frostmaiden adventure from D&D?
What's a Platinum Edition you ask? Well, the Goblins at the warehouse have been watching a lot of British Baking show, and since we can't give any real details about this Platinum Edition anyway, we'll give you a lightly abbreviated recipe:

Include the Entire Module divided into booklets that are easier to manage.
Fold in 20 wizkids Painted Minis
Lightly dice 5 or more full-size Battle Maps
Fold in 60 Encounter Cards
Brush with Handouts, Jewelry
Bake
Serve chilled with Bonus Jam blending Bonus Art, Bonus Encounters, pre-built PCs, and whatever else is moving around the warehouse too slowly to escape
This is an expensive item, weighing in at a cool $499 (or 449.10 during this weekend)
…but you get what you pay for. You'll get painted minis, custom handouts and props, a new map, and a whole bunch of other things that bring the world of the adventure to life on your tabletop. If you want immersion, this is the box for you. Especially with "High Quality Wearable" awaiting you.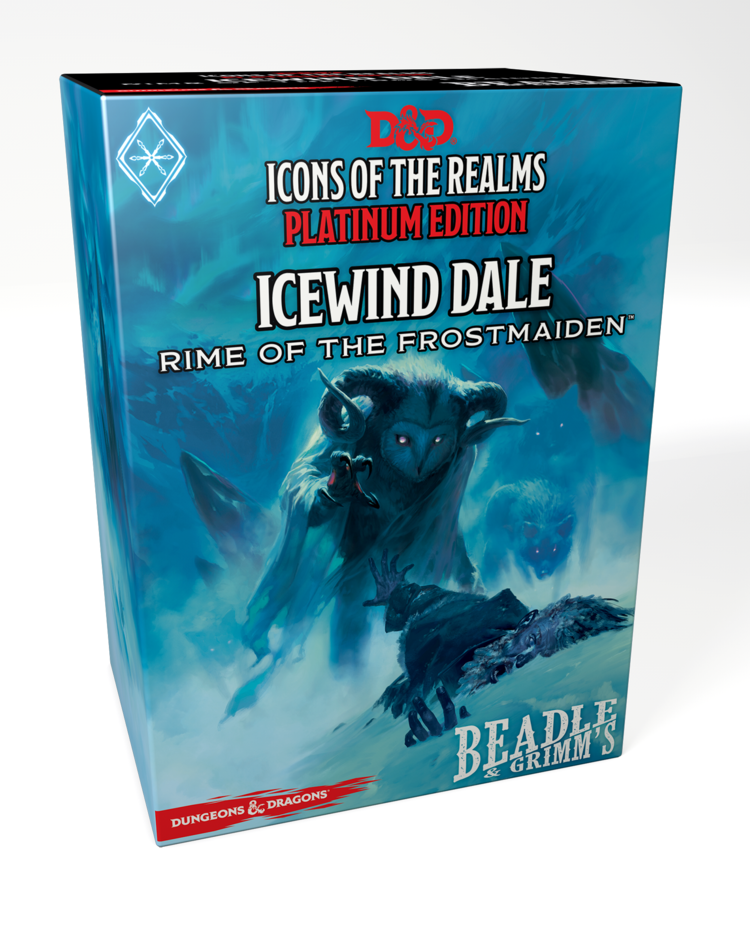 Speaking of Wizkids…coming July, the legendary Sapphire Dragon, which comes with its own stat block and more: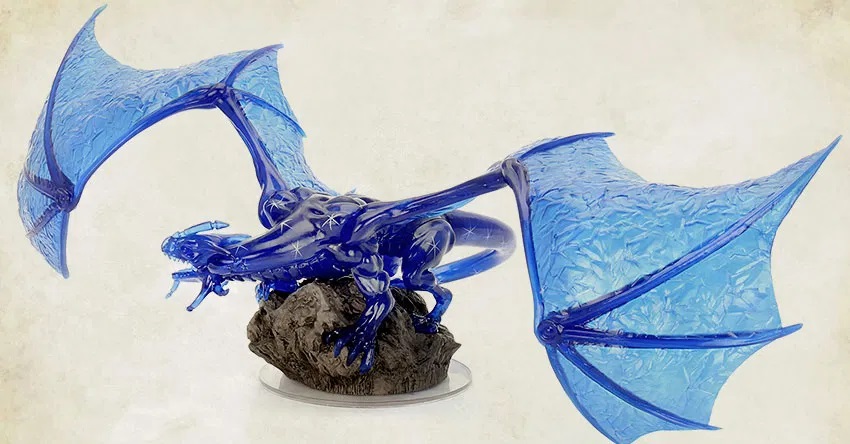 Subscribe to our newsletter!
Get Tabletop, RPG & Pop Culture news delivered directly to your inbox.
This model is gorgeous and translucent and it shines when light passes through: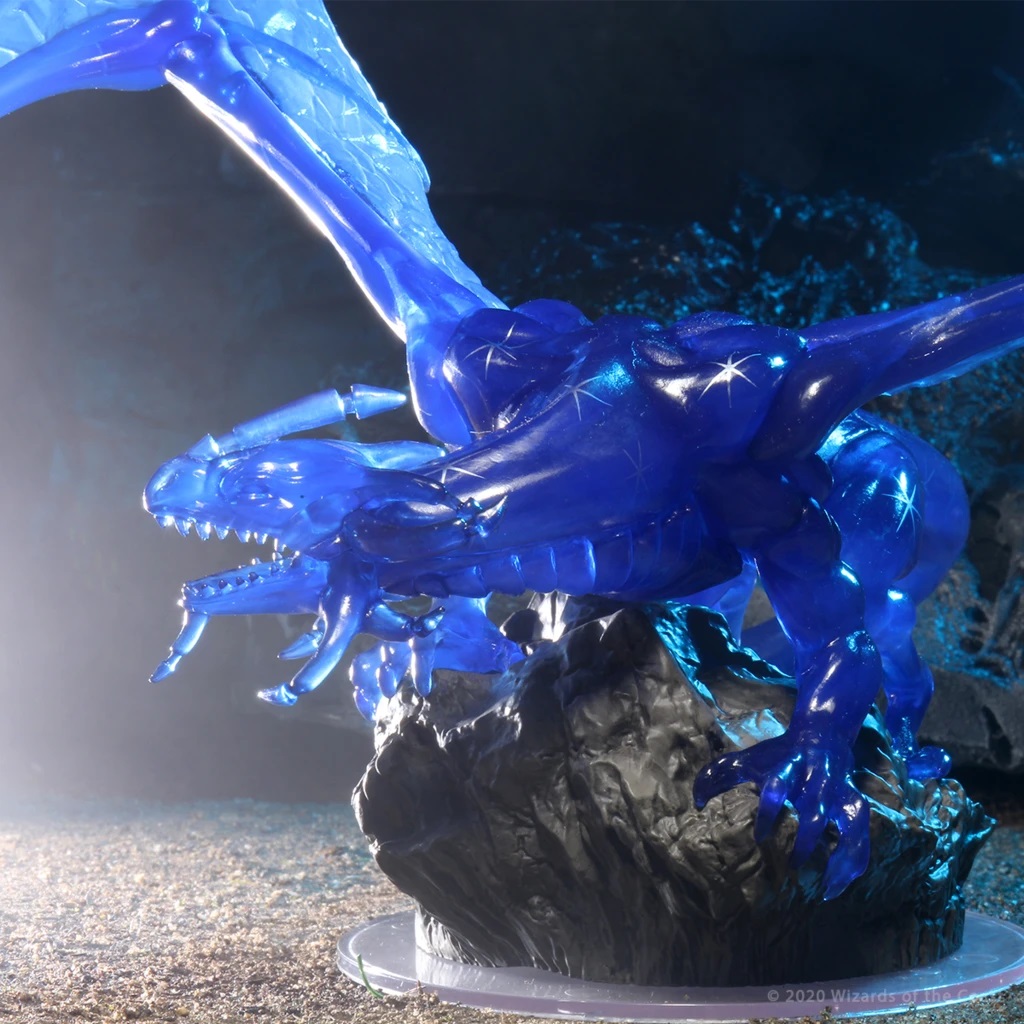 If you want a centerpiece for your collection, this is a great one.
Happy Adventuring!