D&D: Need An Adventure In A Hurry? How About A Dozen One-Shot 5th Edition Adventures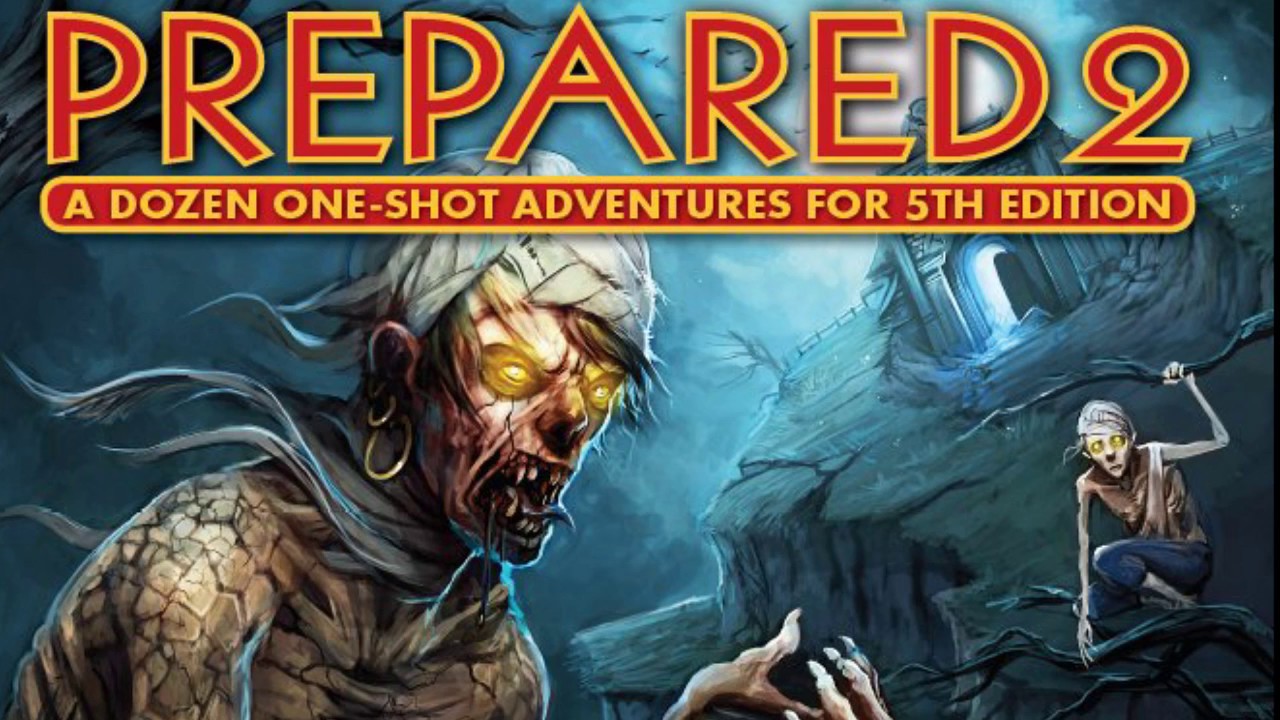 For a limited time, Kobold Press' Prepared 2, a collection of another dozen one-shot 5E adventures is free. Read on to see how you can get your copy.
If you are living in the time of quarantine, you probably know how much of a boon it is to have some new content, ready to go. Be it a new show that you actually like, a new recipe you can actually bake, or, as we're getting to today, a new adventure you can actually just run. There's a kind of comfort in finding something that's prepared and ready to run. And, as part of Kobold Press' Safer at Home program, they're delivering some of the ultimate comfort: a brand new set of a dozen one-shot adventures.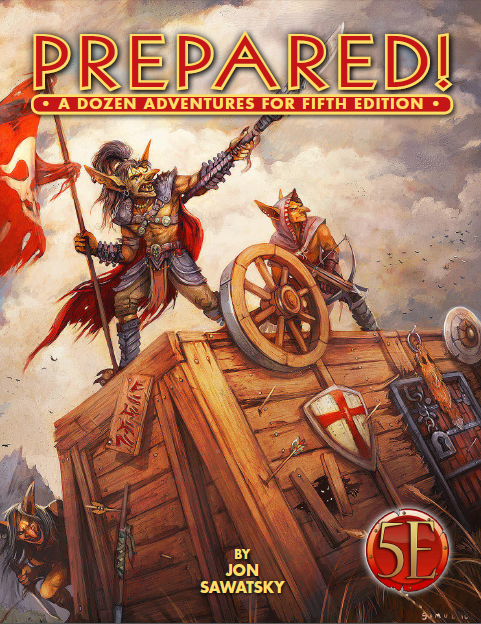 We've featured the first volume of Prepared here on the site before, so we can say with some surety, these adventures are a ton of fun. They're quick and easy to play, but don't let that give you the wrong impression. These are some imaginative adventures, with all sorts of interesting twists and turns. Watch what happens when a cruise goes awry, or when you have to put on a play.
You can get all 12 of these adventures for free with a code grabbed from Kobold Press–in order to get it, you'll have to sign up for their newsletter, which you can do right here.
via Kobold Press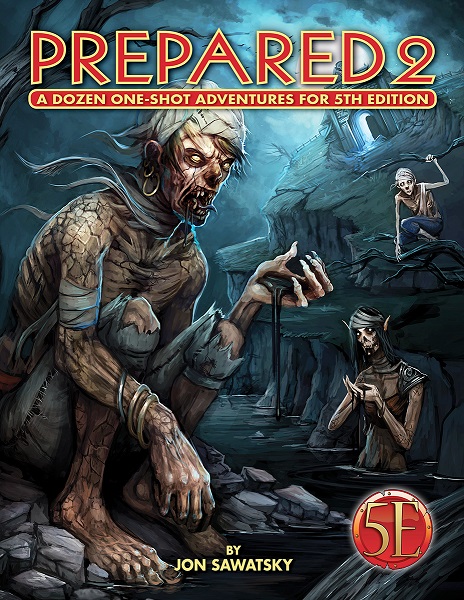 So, your players went off on a tangent—AGAIN?
A Dozen 5th Edition One-Shot Adventures for Levels 1 to 11
Never fear—Prepared 2 offers you 12 quick solutions to keep the game moving and players entertained, while you figure out your next move. Here are short, one-shot adventures for every environment, including:
A goblin machine of war rampaging through the city
Breaches in the ice opening the door to madness from the stars
A blight of oozes across the land and a mysterious crypt at its center
A long-forgotten boring machine and its crazed automaton pilots
A walker, o

ne of the leviathans of the wasteland, is being steered by the darakhul to intercept a city

A sinister cult comes a calling during a ship cruise
A play in the feylands goes terribly wrong
A dragon's lair by the sea
…and much more, lavishly illustrated with maps by Meshon Cantrill
This PDF includes player maps without numbers or labels.
With Prepared 2, designer Jon Sawatsky has created fantastic and highly playable 5th Edition fantasy scenarios ready to use in any fantasy campaign setting, at a variety of PC levels. Never be caught without a plot again!
Subscribe to our newsletter!
Get Tabletop, RPG & Pop Culture news delivered directly to your inbox.
Happy Adventuring!