Dorohedoro, The Weird Little Anime You Didn't Know You Needed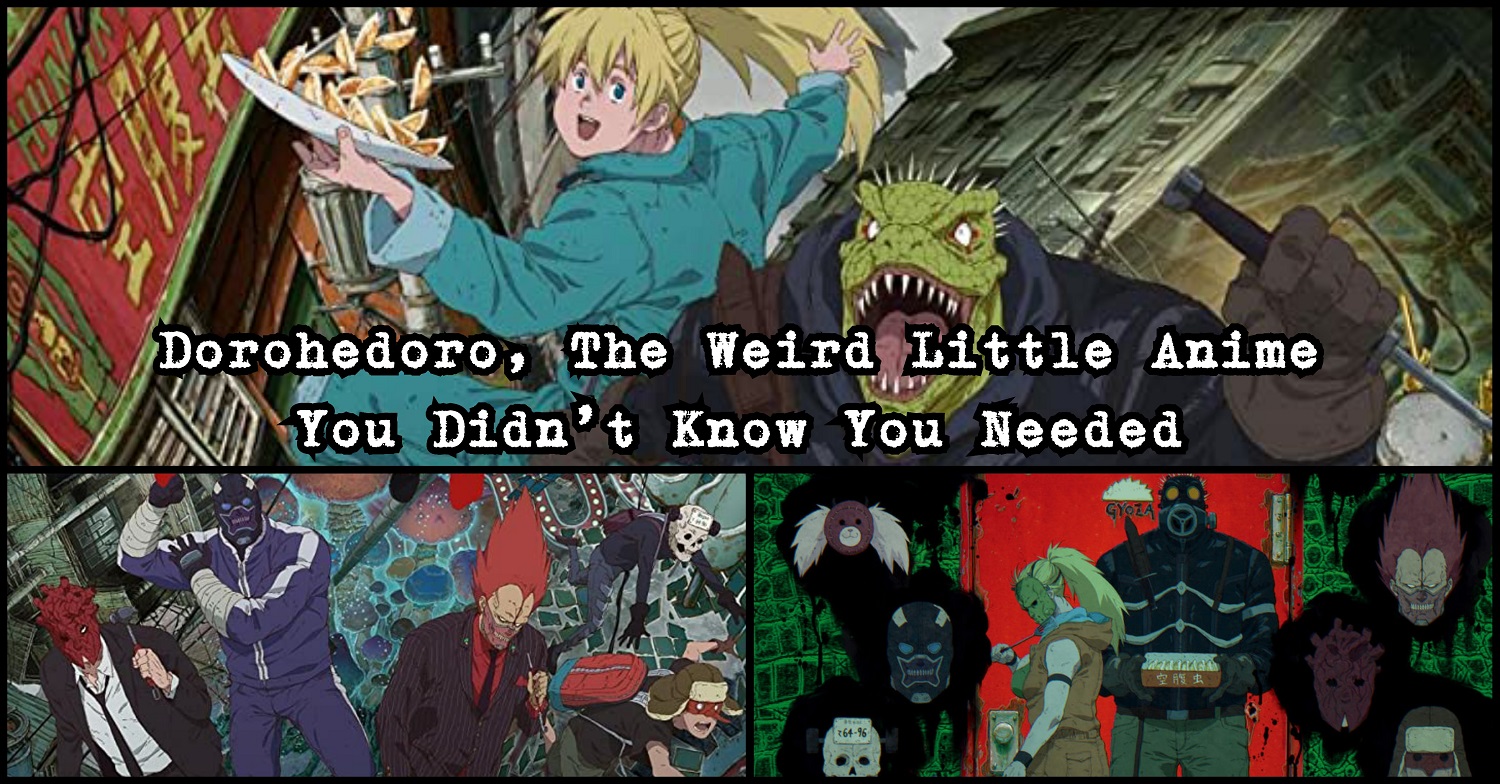 If you haven't seen Dorohedoro yet, turn on Netflix and get ready for an anime that's absurd, silly, a little gratuitous, and much more than meets the eye.
Dorohedoro became available to stream in May of this year, but I managed to completely miss the train on it until Netflix offered a helpful little suggested it just a few weeks ago. It looked like the sort of very weird dystopian show I could get into, and after about an episode and a half, it absolutely was.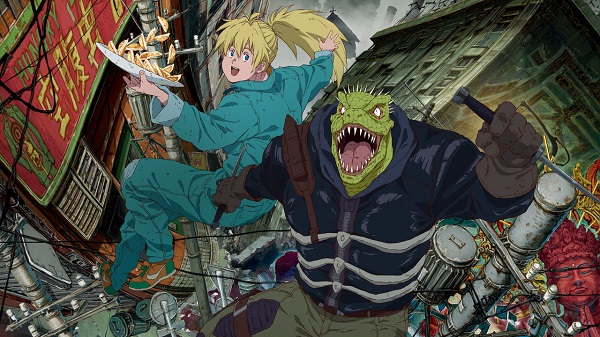 The plot follows Caiman and his strange lizard head as he tries to find his lost memories and track down the sorcerer who cursed him with a reptile face. Joining him is Nikaido, a chef, and incredibly fearsome fighter as well as a criminal organization of sorcerers interested in making the problem that is Caiman go away. Pretty much anything else I could say past that would either be a spoiler or take away from the fun of just watching things happen.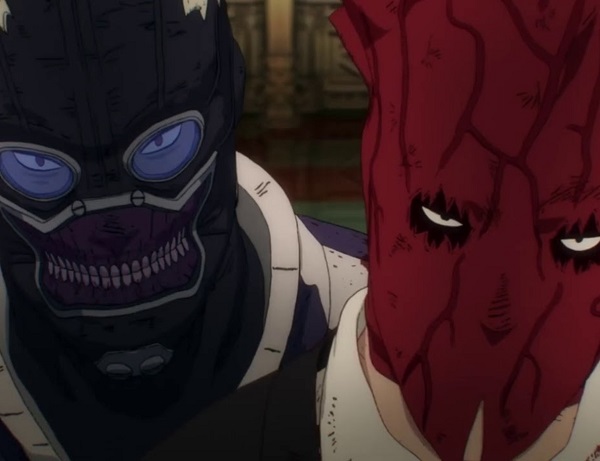 Right off the bat, this show is bonkers and doesn't ever pull a single punch. This might leave you feeling a little like you've been airdropped into the middle of the story, but I promise everything starts making sense soon. And Dorohedoro has a feature that I always really appreciate in good dystopian and science fiction stories; the world isn't just backdrop, but its own character. The main protagonists live in The Hole where regular people are supposed to be able to exist without being attacked by the sorcerers, but it's about as dingy as you would expect from a city in a place referred to as "the Hole." The sorcerers live in a world above with a view of the sky and flying carpet cabs. There's a rich backstory of animosity between sorcerers and humans with no magic that leaves nobody looking like the good guy, a system of measuring the strength of and using magic that feels very unique to the world, and physical queues and norms that the audience learns to pick up on very quickly. If I'm being honest, I'm almost as interested in learning more about the world as I am in Caiman's mystery.
The only gripe I have with the show is that it can be almost excessively violent. It's stylized cartoon gore, but that can be a turn off for some. In fact, a friend texted me to say that he had thought he'd be prepared for the violence level from reading the manga but the show was "a bit much." And I can see it. Some scenes felt like they wanted to add gore just because they could while others actually use it to push the plot forward. I wouldn't say this was a major detractor from Dorohedoro overall, it's still an insanely interesting show with cool character designs, a cast that I can't help but like – yeah, even the worst of the antagonists, and a world that feels thoughtful and original. Even the filler episode (because every anime needs at least one filler episode, this one was baseball themed) was fantastic and still minor added to the greater plot. But if you found yourself turning off Attack on Titan specifically because of the blood, you may have a bad time with Dorohedoro.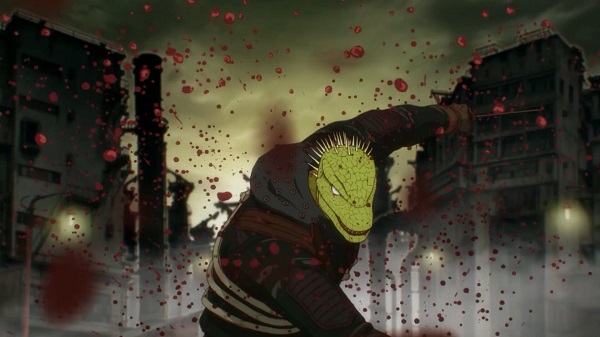 Overall, if you haven't seen Dorohedoro yet, I definitely think it's worth a watch. You'll know almost immediately if the violence level will be too much, and within two episodes you'll curious enough about Caiman, Nikaido, and their world to need to know more. I'm looking forward to season 2, and with 18 years and 23 volumes worth of manga to pull from, I'm hoping for weird, over the top fun for the season to come.
---
Have you seen Dorohedoro yet? What did you think? Who's your favorite character? Mine may be Noi.
Ja Ne, Adventurers!
Subscribe to our newsletter!
Get Tabletop, RPG & Pop Culture news delivered directly to your inbox.