Geekery: Isaac Asimov's 'Foundation' is Coming to the Small Screen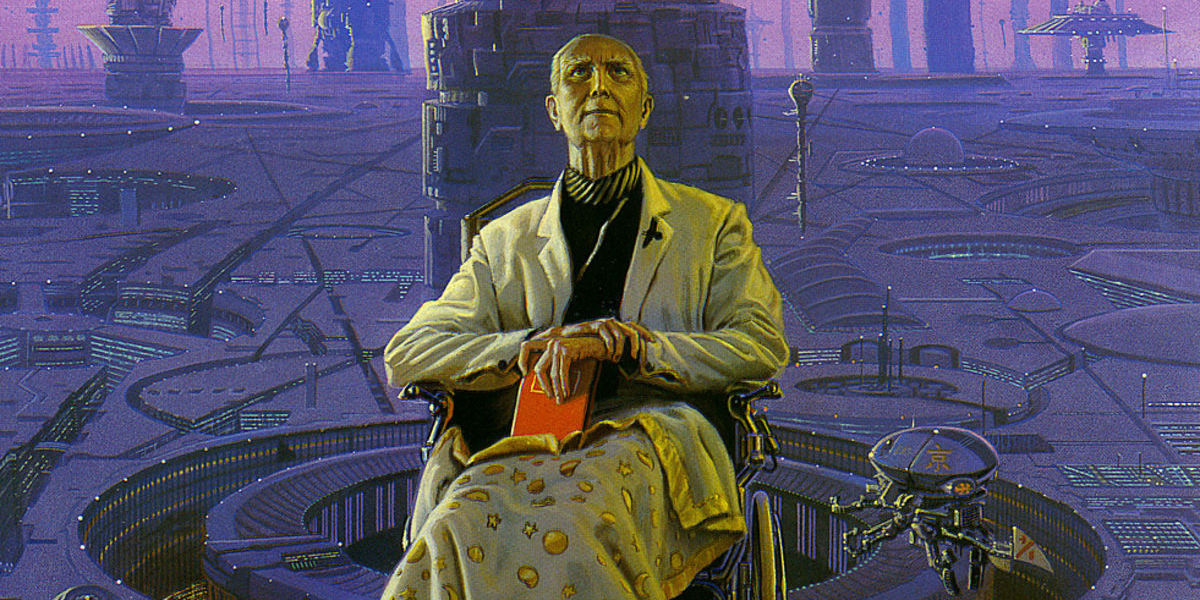 Along with revealing all of the new tech on the way, Apple announced that they're adapting Asimov's massive and groundbreaking trilogy for AppleTv+.

There have been attempts to adapt the novels to both movie and TV formats in the past – the most recent was a project from HBO helmed by West World's Jonathan Nolan. None worked out till now. Apple has teamed with David S. Goyer to bring the epic story of a collapsing empire, a technology that can predict what's to come, and a dangerous plan to save the best of what mankind has created. It has inspired multiple sci-fi sagas, including Star Wars.
For twelve thousand years the Galactic Empire has ruled supreme. Now it is dying. Only Hari Seldon, creator of the revolutionary science of psychohistory, can see into the future—a dark age of ignorance, barbarism, and warfare that will last thirty thousand years. To preserve knowledge and save humanity, Seldon gathers the best minds in the Empire—both scientists and scholars—and brings them to a bleak planet at the edge of the galaxy to serve as a beacon of hope for future generations. He calls this sanctuary the Foundation.
 
But soon the fledgling Foundation finds itself at the mercy of corrupt warlords rising in the wake of the receding Empire. And mankind's last best hope is faced with an agonizing choice: submit to the barbarians and live as slaves—or take a stand for freedom and risk total destruction.
The cast includes stars Jared Harris as Hari Seldon, Lee Pace as Brother Day, Lou Llobell as Gaal, Leah Harvey as Salvor, Laura Birn as Demerzel, Terrence Mann as Brother Dusk, and Cassian Bilton as Brother Dawn.
I'm on the fence. I'm going to be super picky because I love the books. I like the cast, but I'm not entirely sold by Goyer as EP, or the writering team.  You can see Michael Wheland's work in the costumes and interiors – it's lacking color, though. The CG ships are well executed, but I'm a bit sad to see that the production design doesn't pull from Chris Foss's bold designs. All of that said, this is only the first look at what they're creating and I want to see more. Apple's series have all had high production value, but have been hit or miss when it comes to plots.
The release date is set for some time next year.