Games Workshop is talking shop about Combat Patrols and showcasing some example starter armies.
It's a new edition and it's a great time to start a new force – or relearn how to play an old one. Smaller games are great for that. They are also handy if you don't have a ton of play space or are short on time. The new Combat Patrols are designed to take around an hour with a Power Level of 50 – that's 25 Power Level per player. GW has more details today and also a look at one of the new missions.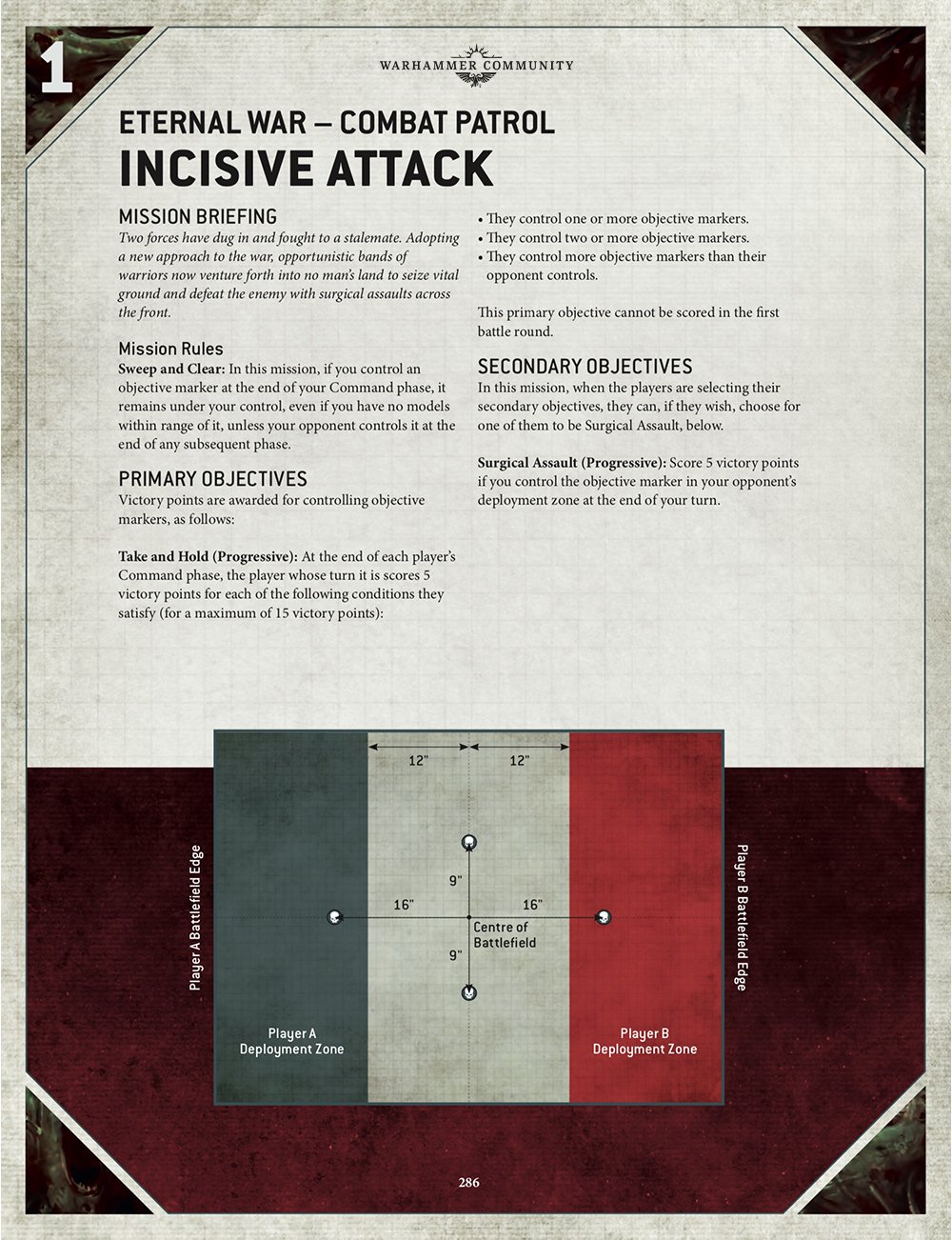 Remember, with a Combat Patrol, the battlefield is at least 44″ x 30″ (which is two of the Kill Team boards next to each other). That also means each player will have 3 CP to start and gain one CP a turn. That doesn't give you a ton of CP to choose detachments – but it's only 25 Power Level anyhow so you're probably using a Patrol Detachment: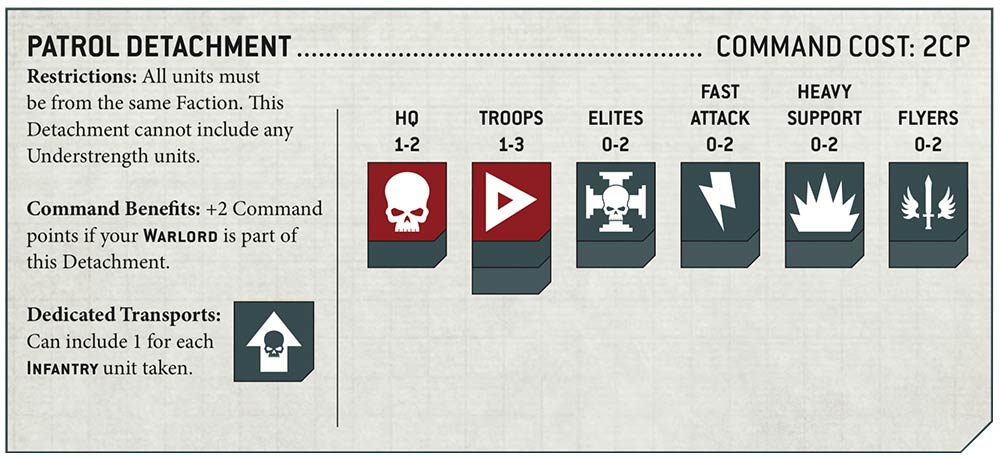 While you are going to have to pay the CP cost to field the Patrol Detachment, remember the Command Benefit – you'll recoup those spent points. Now, how about we look at some sample army lists?
Sample Combat Patrols
Games Workshop has provided a few lists as examples. If you're planning on getting the Indomitus Box then you'll be able to build the Necrons or Marine list day one!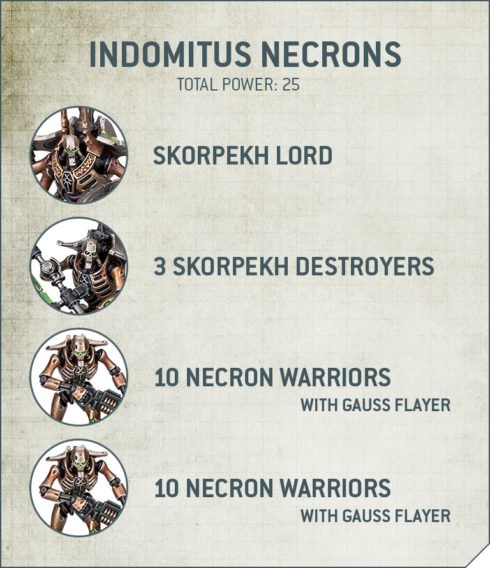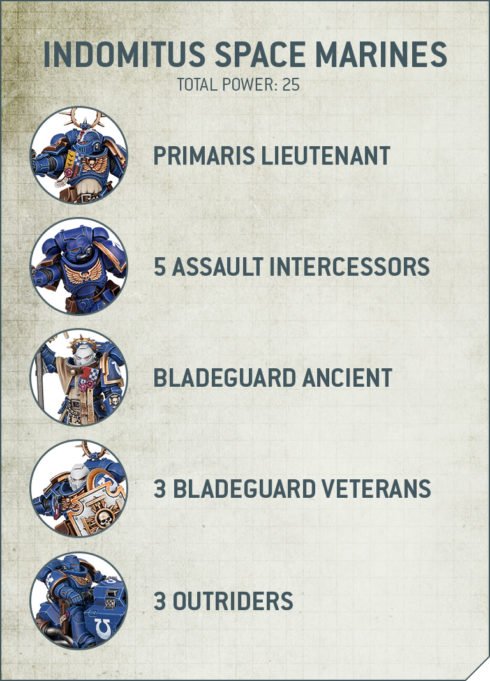 If you wanted to play a different force, why not pick up a Start Collecting! Box because those are also great options – and these Combat Patrol are build from their respective boxes: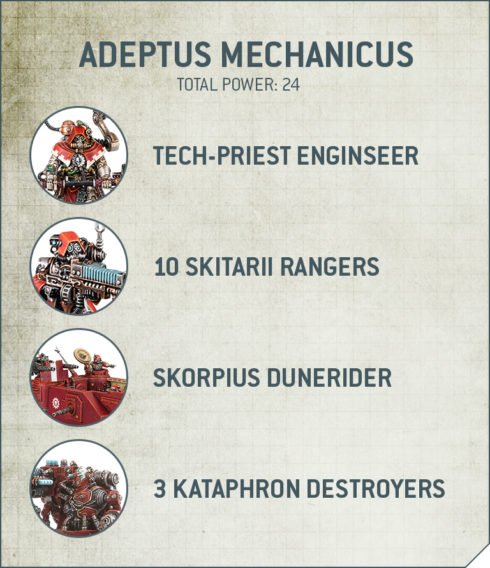 For the Ad Mech, GW started with the Start Collecting! Box and added 3 Kataphron Destroyers. That's a pretty simple load-out and it's perfect for a Combat Patrol.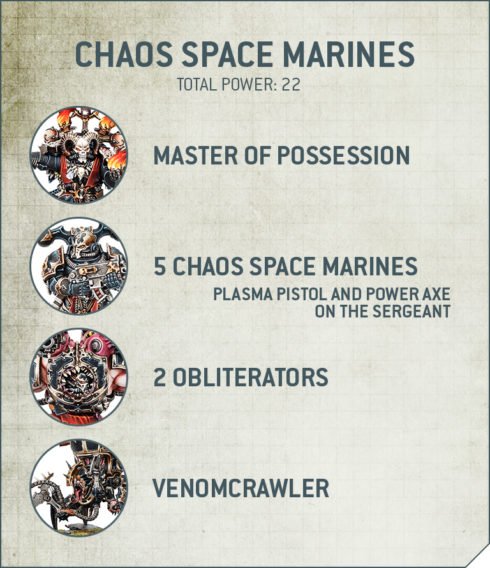 This Chaos List is basically built from their Start Collecting! Box – no other changes.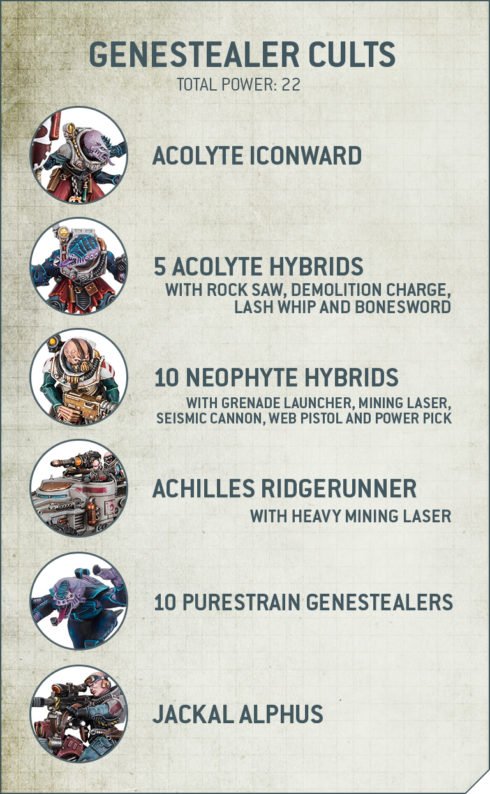 This is the Genestealer Cult Start Collecting! Box with the Jackal Alphus and Genestealers added. That's a pretty quick build and play list right there!
Combat Patrols offer a slice of Warhammer 40,000 for when you are short on space, time, or models. If you're looking to learn a new army, relearn an old army, or perhaps learn a new edition Combat Patrols are perfect games to play!
What do you think of the Combat Patrols and those sample armies?