WotC Suspends Streaming In Support Of Black Lives Matter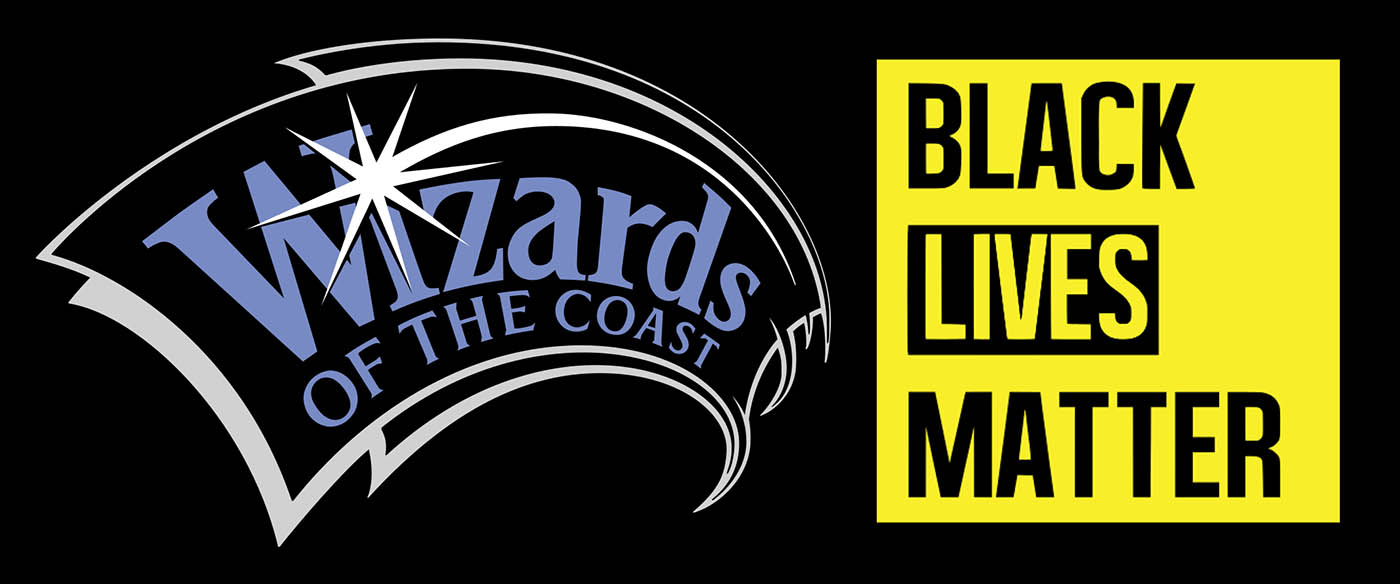 As of today, Wizards of the Coast has announced they're going silent in solidarity with those fighting racial injustice.
Yesterday evening, Wizards of the Coast announced that they would be standing in solidarity with those fighting racial injustice, backing up their claims with money and actions, including taking their own live stream broadcasting down the same week as a major release.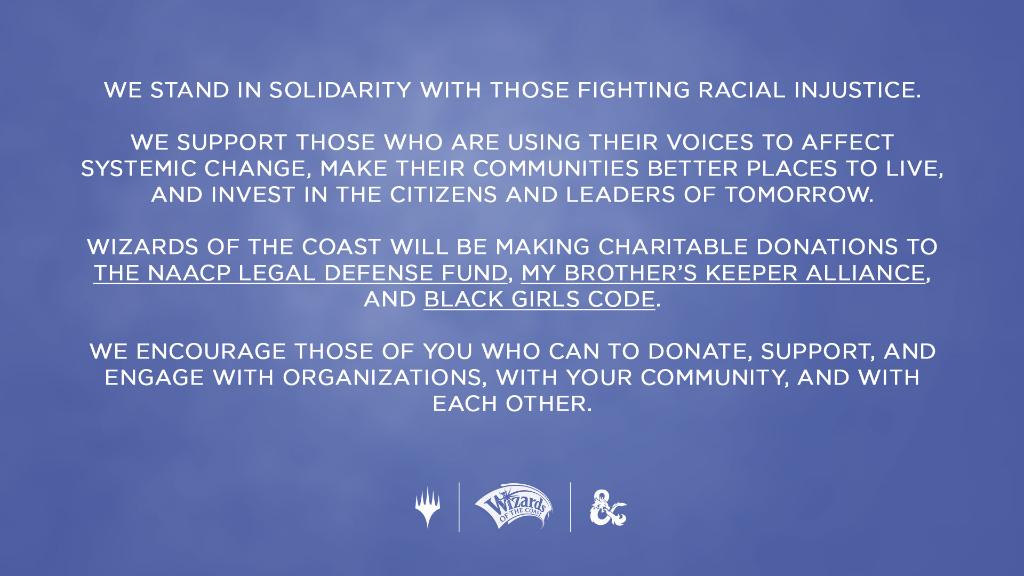 With a new book due to hit digital storefronts today, Wizards of the Coast made the announcement that they'd be suspending their streams, as you can see in their image above, in solidarity with folks everywhere fighting racial injustice. Alongside that, they are donating to the NAACP Legal Defense Fund, My Brother's Keeper Alliance, and Black Girls Code.
we are all part of the change #blacklivesmatter
✊🏿✊🏾✊🏽✊🏼✊🏻 pic.twitter.com/Y3Fzvob54X

— Nickel🎃deon (@Nickelodeon) June 1, 2020
Other media/entertainment companies have made similar shows of solidarity, including Nickelodeon, who stopped broadcasting for eight minutes and forty-six seconds, the same length of time that Derek Chauvin knelt on George Floyd's neck. These gestures of solidarity are made in support of people protesting against police brutality worldwide, at this point.
As WotC states:
D&D will not be presenting our own live stream broadcasting this week. While fantasy gaming can be an escape for many, we want to show our solidarity by focusing on supporting voices that have traditionally been oppressed. We will continue supporting independent D&D creators.

#BlackLivesMatter

Subscribe to our newsletter!

Get Tabletop, RPG & Pop Culture news delivered directly to your inbox.
— Dungeons & Dragons (@Wizards_DnD) June 2, 2020
The Dungeon Master's Guild is also organizing a bundle to support Black Lives Matter as well. If you're interested in submitting work, or finding out more, you can follow the link below.
These are just a few ways you can support Black Lives Matter. Other RPG creators have produced their own bundles with money going towards charity organizations like Black Visions Collective and Bail Funds supporting people arrested during the protests. If you're interested you can check out the following:
And if you're looking for more direct ways to help, you can always call or write your state and local officials