40K: NEW Necron Codex Dynasty Rule Reveals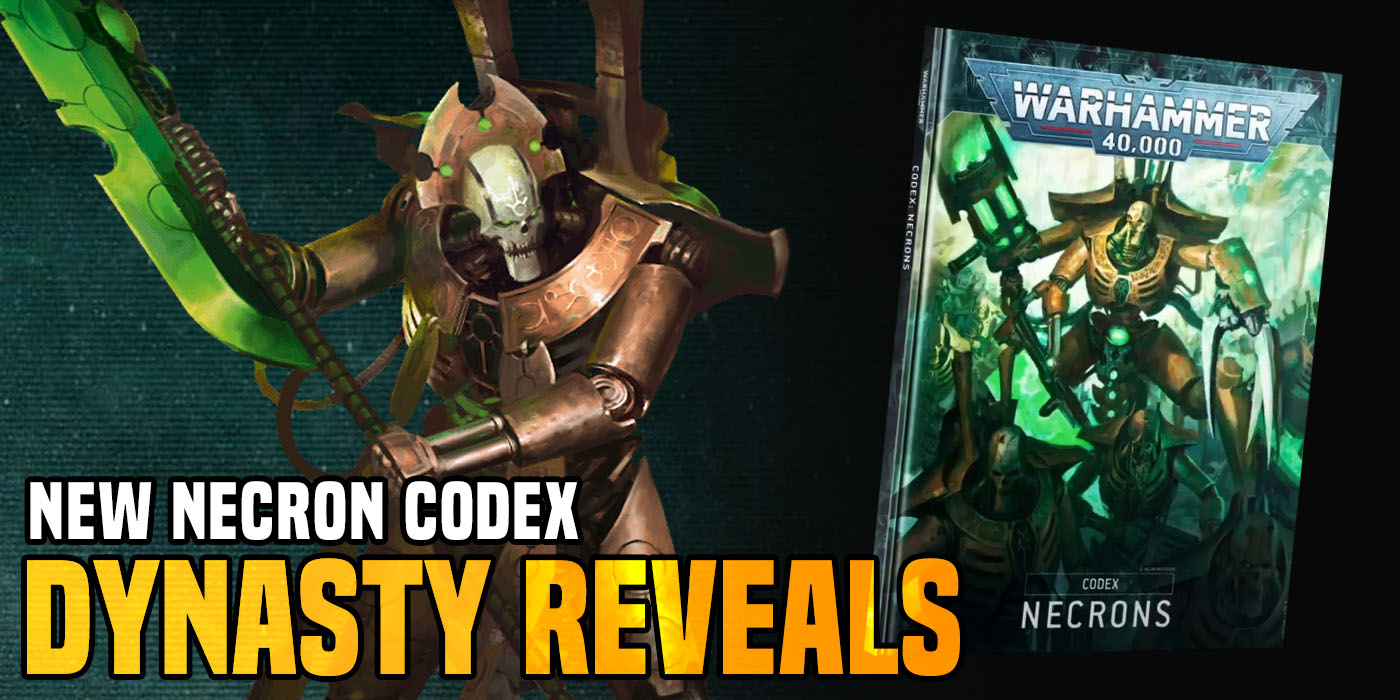 GW showed off quite a lot in that that Necron codex reveal video. Take a look.
GW showed off the new Space Marine Codex and Necron Codexes that are coming this October.
"These two new codexes will be available for you to buy in October – stay tuned for more previews and more new model reveals in the coming weeks."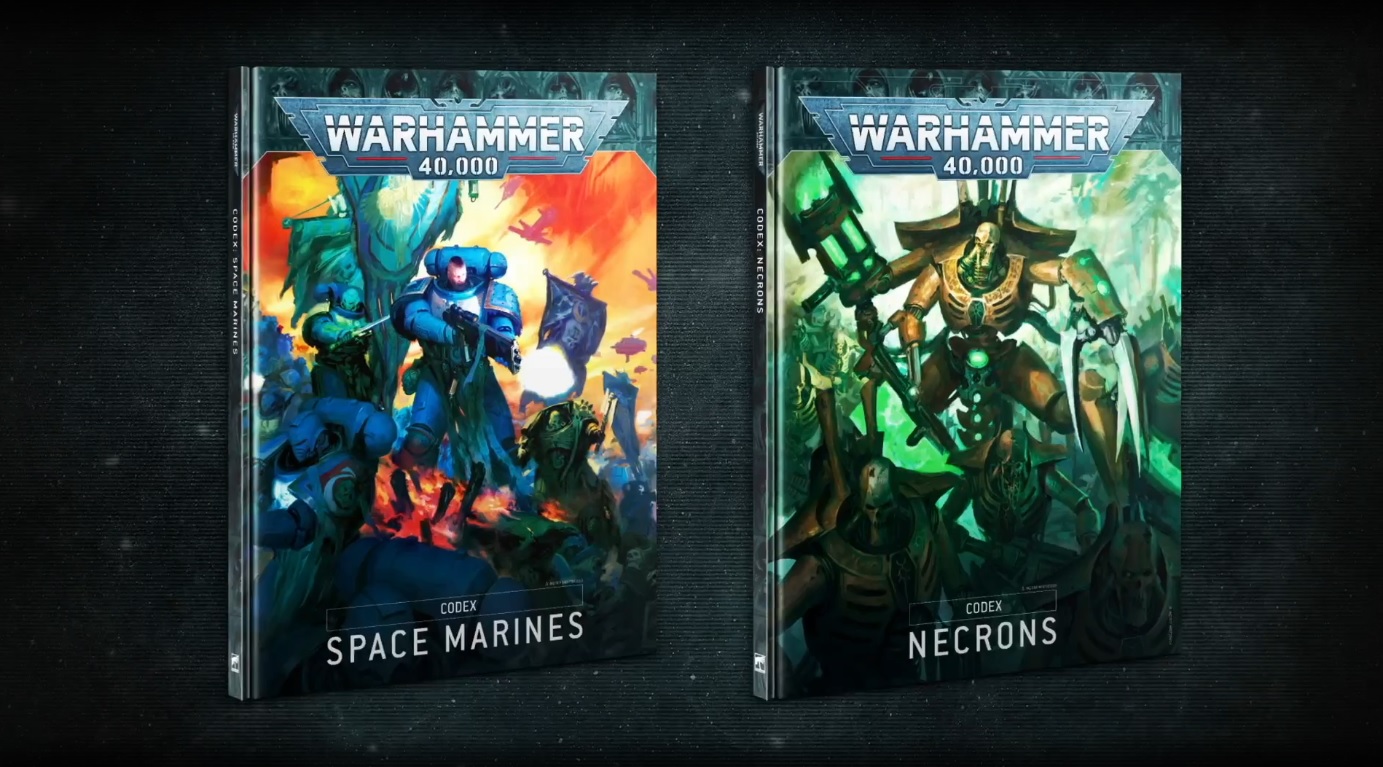 ENHANCE!!!
Immidiately the community (all over the place, but we'll throw the great folks at B&C credit) started to tear in the video frame by frame and with the help of some magnifying glasses and eye-trauma found the following:
 
Necron Dynasties
Mephrit:
+3″ to all ranged weapons except Pistols
Additional -1 AP for half range
Nephrek
6++
Automatic 6″ Run with semiFly as of now
SemiFly when disengaging
Novokh
+1 to Charges
Additional -1 AP first turn of combat
Nihilakh
Objective secured (every model counts as 2 if you already have it)
AP -1 becomes AP 0
Szarekhan
5+++ against Mortal Wounds
Each time an unit shoots or fight, reroll 1 wound roll
Subscribe to our newsletter!
Get Tabletop, RPG & Pop Culture news delivered directly to your inbox.
Sautekh
Reroll Morale
Rapid Fire at 18″
Necrons also have gained a new Faction Wide Rule (Protocols with 2 directives) that is boosted by mono Dynasty armies (you can have both the directives of a specific Protocol if your entire army is comprised of a single Dynasty).
~Have at it. How to you think these stack up to the 8th Edition Dynasty rules?