D&D: The Adventure Begins – A New Intro Board Game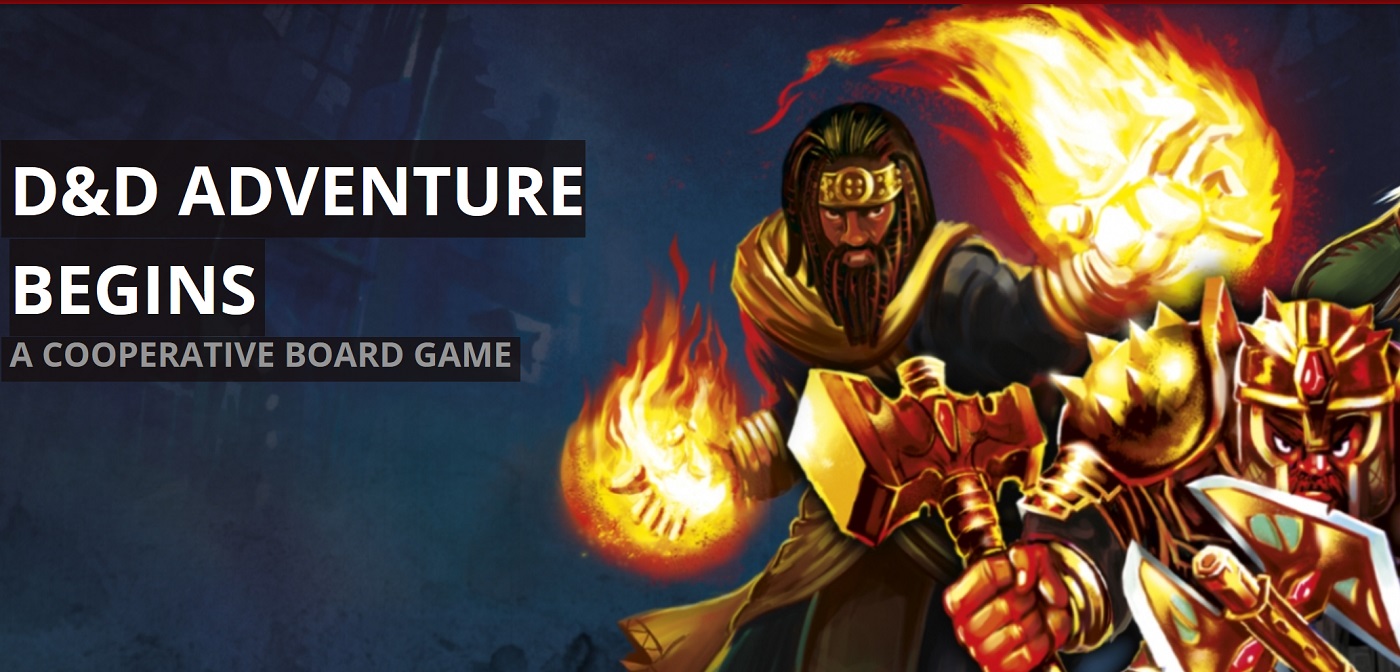 Looking for a new way to explore D&D? Try Dungeons & Dragons Adventure Begins, a co-op board game that condenses D&D into a bite-sized chunk.
It's no secret that D&D is more popular than it ever has been, and that it's largely due to the fact that it's able to reach a wider audience than ever before. You can go into Target and buy the D&D Essentials Kit–that kind of reach is guaranteed to bring new players crashing headlong into the game. But for an audience that's totally unfamiliar with RPGs? Something like a board game–something like this new board game–captures the experience in a more familiar setting.
For one, it's entirely cooperative. You might have concepts like "the DM" but it's co-op and every player takes a turn reading aloud scenario cards that dictate what your adventurers have run into. What about the idea of levelling up? That's here too, along with iconic monsters, magic items, and more. You'll pick an adventure, pick one of four different heroes, and take them a-questing. And while it's not HeroQuest (indeed, nothing is), it's still a fun way to get new folks playing.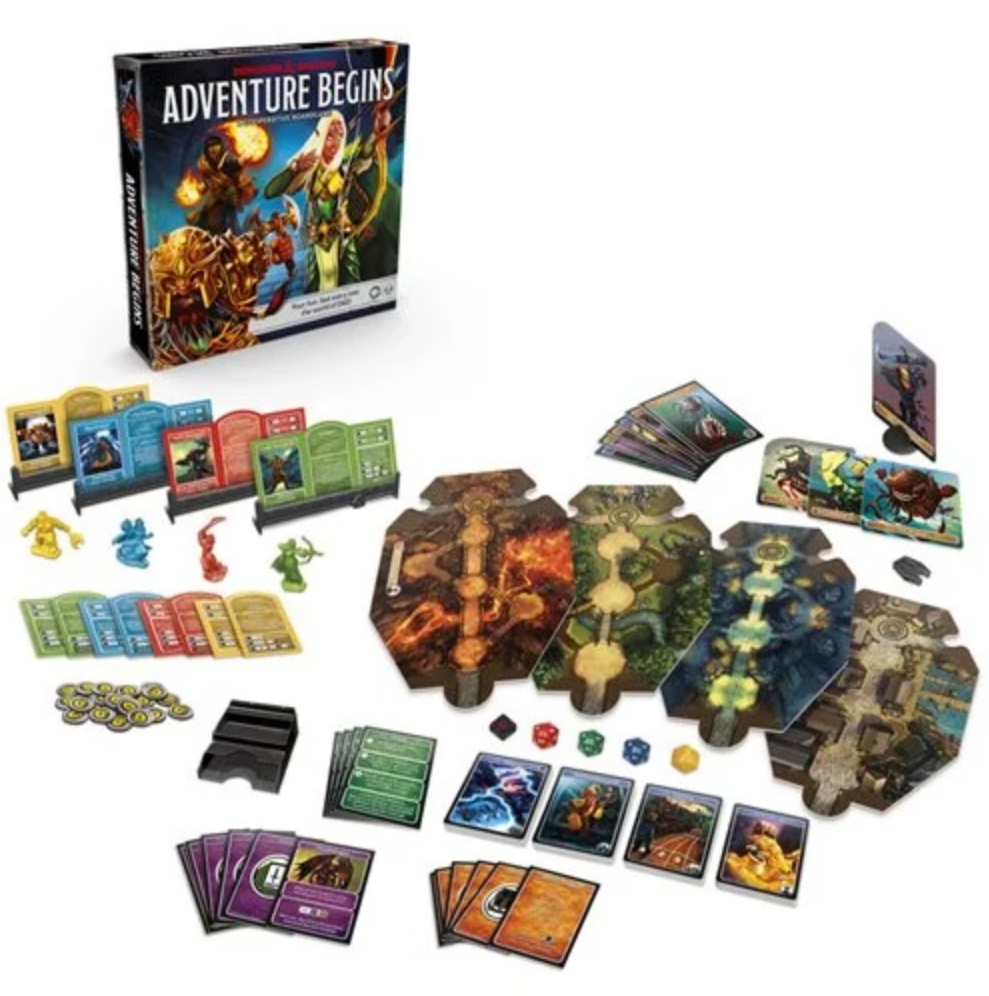 Step into the exciting world of D&D with the Dungeons & Dragons Adventure Begins board game! Choose your characters and work together along the journey through the lands of Neverwinter, facing fantastic obstacles, monsters, and to defeat the boss monster terrorizing the realm.
Features
QUICK ENTRY TO DUNGEONS & DRAGONS: Step into the exciting world of D&D with the Dungeons & Dragons Adventure Begins board game. Designed for 2-4 players, ages 10 and up.
COOPERATIVE FANTASY GAME: This fantasy board game is a portal to the monsters, magic, and heroes of Dungeons & Dragons. Players work together as they journey through the lands of Neverwinter.
QUICK GAMEPLAY: Players can choose and customize their heroes, battle iconic D&D monsters, and experience a new adventure every time. So, step forward, brave heroes; adventure awaits!
CHOOSE A JOURNEY FOR YOUR PARTY: Choose a journey and which Boss your party of heroes will fight in the end. Choose from Felbris (Beholder), Orn (Fire Giant), Deathsleep (Green Dragon), and the Kraken.
D&D MINIATURE FIGURES: The game includes 4 plastic mini figures that correspond with the heroes featured in gameplay.
Happy Adventuring!