Goatboy here with a quick little points run down from 8th to 9th for a few key bad guy models.
Overall we saw a general point increase thru most of the armies.  A lot of the increase came from adding some unchangeable weapon points to the unit – things like close combat weapons they can never swap out or choices they can't really deal with.  It makes things as little bit easier for army build outs and sorta makes sense when you think about how an unit should be costed.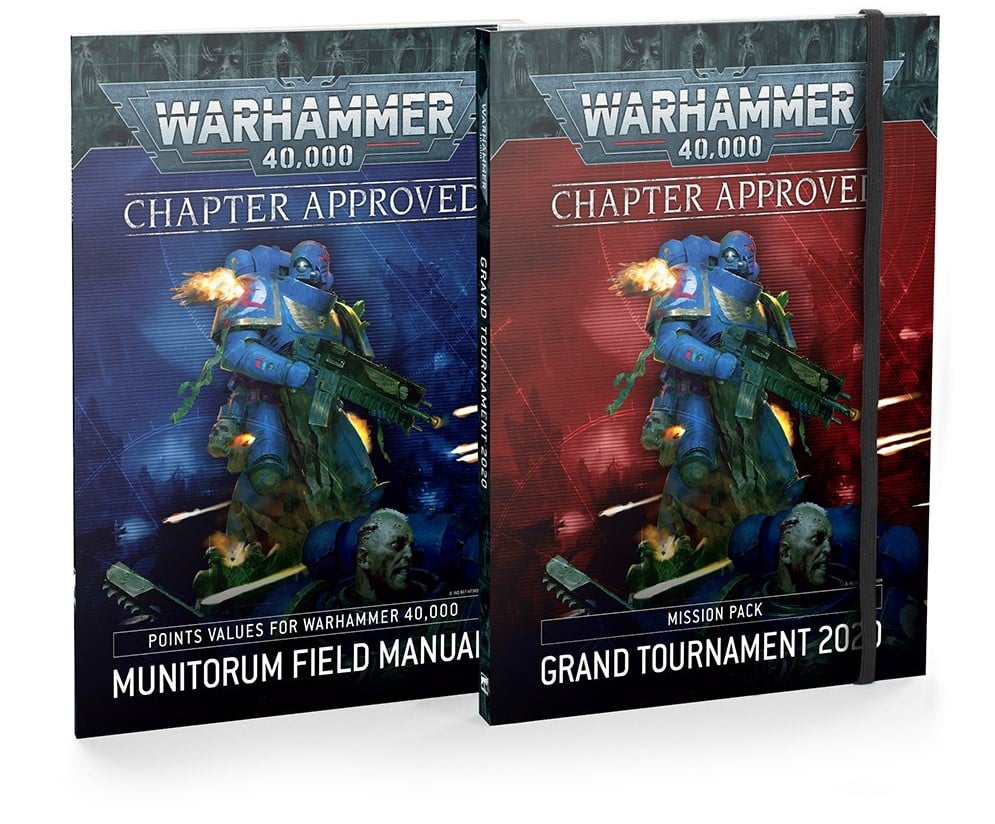 Point Change Basics
I will list the unit and all the new point changes for that unit.  It is pretty interesting in general as you will see a lot of points went to a more rounded number.  I still wish we had building like AoS – but this is still easier than it used to be.  The First number is the 8th cost with the 9th cost following afterwards

Lord of Skulls
Base Cost: 315 / 350 /+35
Hades Gatling Cannon: 90 / 90 / 0
Ichor Cannon: 25 / 25 / 0
Gorestorm Cannon: 74 / 30 / -44
Daemongore Cannon: 50 / 40 / -10
Skullhurler: 60 / 60 / 0
As you can see the Lord of Skulls went up in points as was expect.  I don't think it went up too much and really the main issue is you are dumping out 6 Command points to take him.  There is now a thought you could look at the Gorestorm or Daemongore cannons as a huge flamer that auto hits seems pretty good.  I know I used the flat 3 damage a lot to kill things so it isn't out of the picture.

Lord Discordant on Big Monster Crawdad
Base Cost: 150 / 180 / +30
Autocannon: 10 / 15 / +10
Baleflamer: 20 / 20 / 0
We all expected this guy to go up in points – and he sure did.  Now he is looking to be 195-200 pts per model.  He is still amazing and with the whole change to terrain he could still be a very powerful option to have running around the backfield.  If you are seeing Lord of Skulls builds he will still show up – even though he might end up being a Red Corsair to help get back some CP as well as have that extra special advance and charge option.

Chaos Knight Despoiler
Base Cost: 285 / 310 / +25
Thermal Cannons: 55 / 75 / +20
Avenger Gatling Cannon: 85 / 90 for 1 or 200 for 2 / +5 for 1 and +30 for 2
Rapid Fire Battle Cannon: 90 / 100 / +10
Heavy Stubber/Chubber: 2 / 5 / +3
Reaper Chainsword: 30 / 30 / 0
Thunderstrike Gauntlet: 35 / 35 / 0
Closecombat Despoiler: 305 / 330 / +25
Knights went up a lot of points in this new edition.  Most of the time for pure Knight lists you lose 2 Armigers to fit all 3 Knights into a list.

Plague Burst Crawler
Base Cost: 110 / 130 / +20
Plaguespitters: 17 / 20 / +3
Heavy Slugga: 6 / 0 / -6
Entropy Cannons: 15 / 15 / 0
This model we knew was going to be more expensive.  Just due to the nature of the new rule and how it no longer had the awful -1 to hit when moving.  Still he seems to fit into any Death Guard army like some greasy and gross glove.

Sorcerer
Base Cost: 80 / 90 / +10
Force Sword: 8 / 0 / -8
Force Axe: 10 / 0 / -10
Force Staff: 8 / 0 / -8
As you can see the Sorcerer Force weapon got rolled into their overall cost.  I like this as it is now a simple 90 pts to have one of these powerful options in your army.

Daemon Prince – CSM/DG/Daemons
Base Cost: 146 / 150 / +4
Wings: 170 / 185 / +15
Malefic Talon X 1: 0 / 0 / 0
Malefic Talon X 2: 10 / 15 / 0
Mean Axe/Sword: 10 / 10 / 0
Warp Bolter: 3 / 5 / +2
As you can see the Daemon Prince went up a bit in points.  I think will end up seeing foot based ones a lot as you don't need them to fly nearly as much as you used too.  They move fast enough to keep up with most things and can make sure to stay within 3 inches of a unit.

Possessed
Base Cost: 17 / 20 / +3
The addition of 3 points per unit is pretty rough on the army.  Mix this in with needing to limit the amount of Battalions you take makes this a much harder unit to try and get to work.  I think you end up moving into either utilizing one of the Chaos Legions to try and get Advance and Charge without needing a buddy – or going into Death Guard, getting FNP added on for Command points, and try to utilize things like the Wormspitter or other Warlord based combos.  With only the ability to get a flat -1 to hit it makes going all in on a single unit a lot harder to stomach versus trying to go for massed power with larger and more flexible units.  Plus you can look at things that don't need the Psychic combos to make work correctly.

Basic Daemon Troops
Bloodletters: 7 / 8 / +1
Daemonettes: 6 / 7 / +1
Plaguebearers: 8 / 9 / +1
Pink Horrors: 7 / 8 / +1
As you can see – all the Daemon basic troops went up by a point.  This is pretty interesting as I think these guys can be part of one of the working Horde armies in the game.  I talked a bit about it – but waves of Daemons can easily just overrun a table top and be hard to remove.  Even the Plague Bearer can be annoying to take off the table top.  Removing Overwatch from a lot of the armies is a huge thing and I can imagine a ton of Daemonettes going to town in your opponents lines.
The Verdict
Overall it looks like the basic point increases showed up for Chaos – but didn't do a ton of damage as the game looks to move away from multiple detachments.  This means you will be focusing a bit more on what you need to get your army working within one or two of them – instead of trying to fit in 3 and get the most Command points out of it.  It does limit you on some of your combos – but I just feel like you focus and move into board control armies as a way to build out your damage potential.  I think the lack of HQ's you have access to might be cause of caution – but you will end up just focusing on the 2-3 you need to get your stuff working.
~ What do you think of the point changes?