Beadle & Grimms, the company that makes luxury D&D boxes full of props, maps, handouts, and more has announced a…Pathfinder Project?
That's right, proving that there's no crossover to great or small to turn your back on, whether it's Jetsons meeting Flintstones or Pathfinder meeting a company most known for their D&D work, Beadle & Grimms, a Matthew Lillard joint, is bringing their signature style to the world of Golarion. And what a style it is, come and take a look at Beadle & Grimms Complete Character Chronicles, which may be just about the most luxe character folio we've ever seen.
via Beadle & Grimms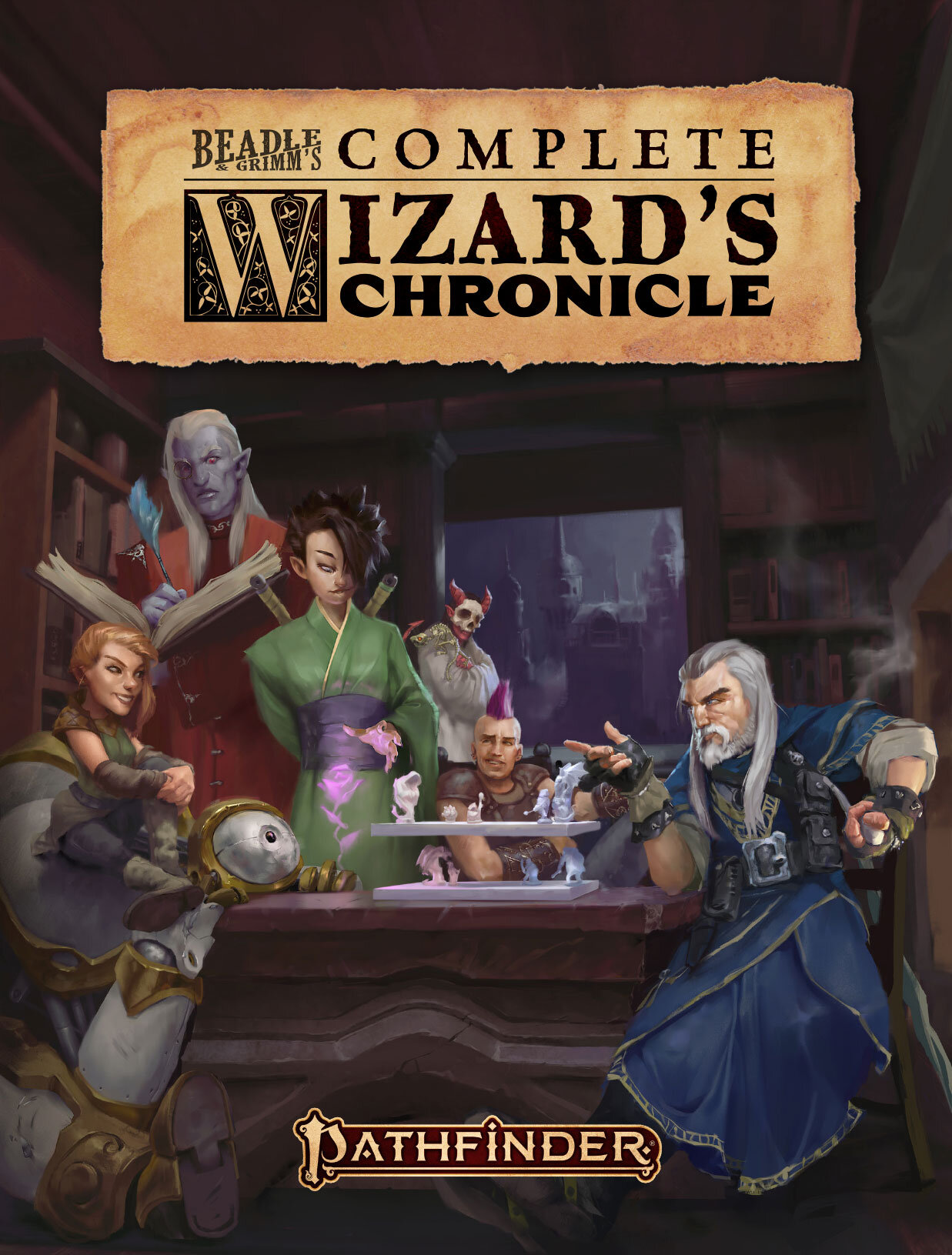 Behold, the Complete Character Chronicles. As Beadle & Grimm puts it:
This is your character's story. Keep it proudly, and create something that you can refer back to in your dotage, long after your character met their tragic, or heroic, or heroically tragic, end.

The Complete Character Chronicle is a full size journal that includes:

Complete rules from the Player's Guide AND the Advanced Player's Guide for your class (and your class only!)

Spells / Feats for your class (and your class only!)

And more!

Original Artwork and elements like Birth and Death certificates, floor plan for your Wizard's Keep, and more.

Complete, expansive character sheets

Journal section with grids for map making, and inspiring (or just funny) quotes from famous adventurers

All on lay flat binding and quality paper fit for scribbling, drawing, journalling, adding hit points, erasing hit points, and anything else you need for recording the story of your favorite character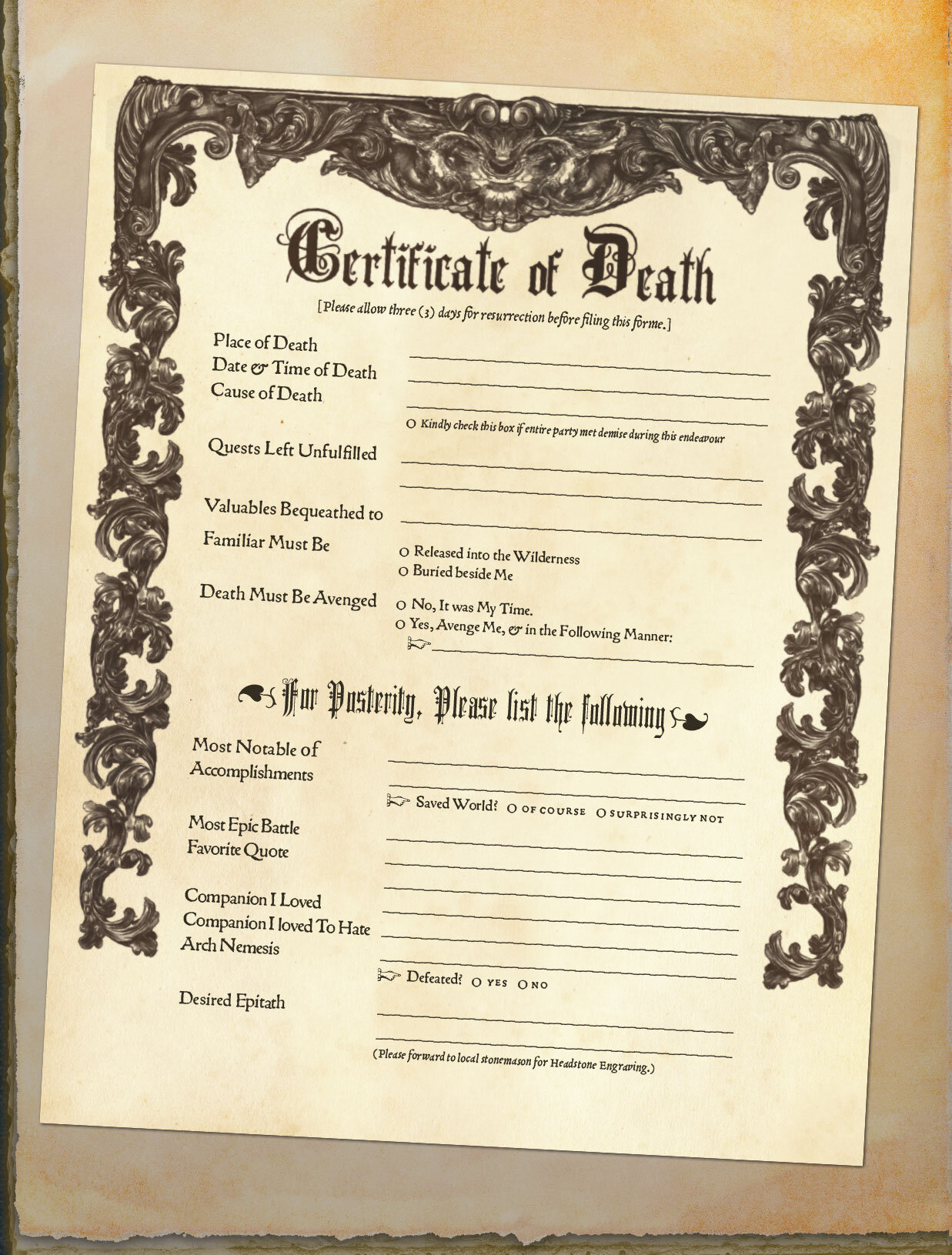 In a nutshell, you're getting a character folio on steroids. It's got a custom ledger to keep track of everything you could possibly think of–including original artwork, a death certificate (you might need multiples), and a host of other things. It'll be Kickstarting soon, so keep an eye out here and we'll keep you updated.
Happy Adventuring!