Tabletop Kickstarter Round-Up: July 29, 2020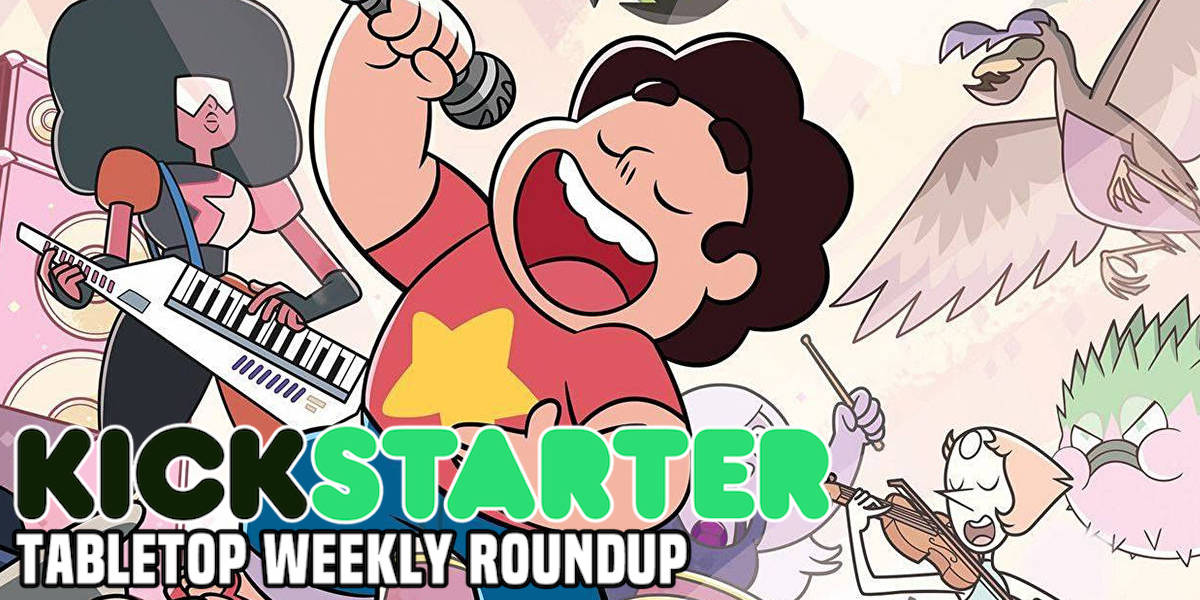 Come check out this week's batch of crowdfunding highlights!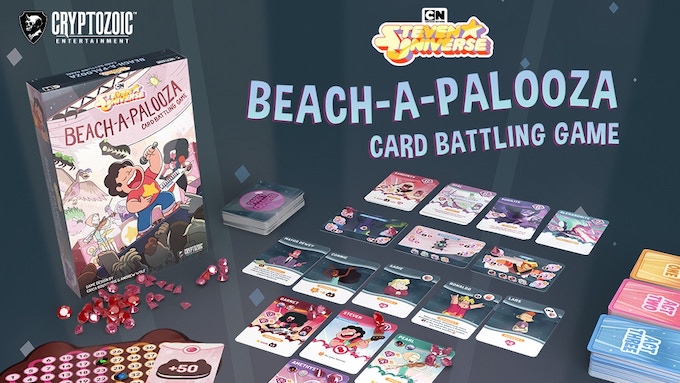 At this year's Beach-a-Palooza, Steven has a surefire way to win: Recruit more Stevens from the timeline and have them all front their own bands! This is your chance to become a Steven and try to put together the best band and audience! But it's not going to be easy: Party Crashers—Corrupted and Homeworld Gems—want to ruin your amazing performance. It's Beach City's event of the year and you're on center stage. Play your cards right and your band might be the big winner!
Pledges start at $30 – this is a Kickstarter exclusive.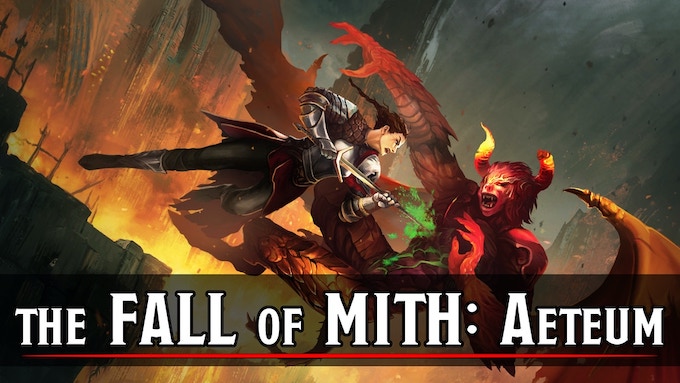 This is a 5E compatible adventure designed to take four characters of sixth level on the great effort to retake the capital of Mith, Aeteum. It is designed as a sequel to the rest of the Fall of Mith it is designed with an alternative story as well so it can be dropped into any campaign. The adventure is designed to run about four, four-hour sessions.
The main story follows the adventure of Mithos Manor and the Siege, the players will meet again any of the friends they managed to save from the previous adventures. In this adventure, the past actions of the adventurers come to full fruition. Is it a rag-tag band of leaderless Mithians and adventurers trying to retake a whole city against a superior enemy? Or has the party saved many important Mithians, and are leading a well equipt force against their capital's occupiers?
Pledges start at $5 for a PDF and $5 for a Roll20 module.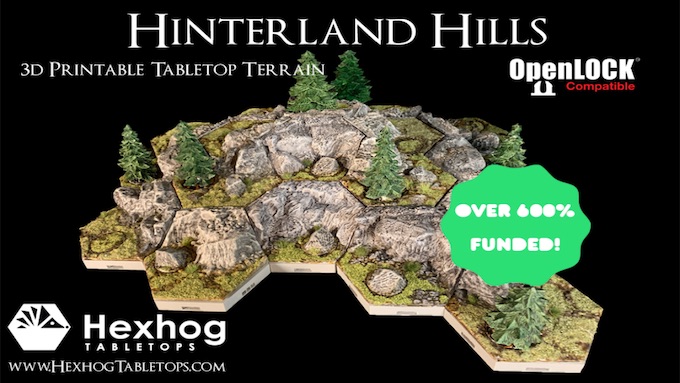 Subscribe to our newsletter!
Get Tabletop, RPG & Pop Culture news delivered directly to your inbox.
Hinterland Hills is the first product using the Hexhog Tabletop Terrain System. This is a high-quality, modular, hexagonal terrain system which allows for creativity and scalability. Hinterland hills allows you to build terrain out and UP from the tabletop – and can be put away for easy storage and transport. 
Pledges start at $33 for STL files of the base set.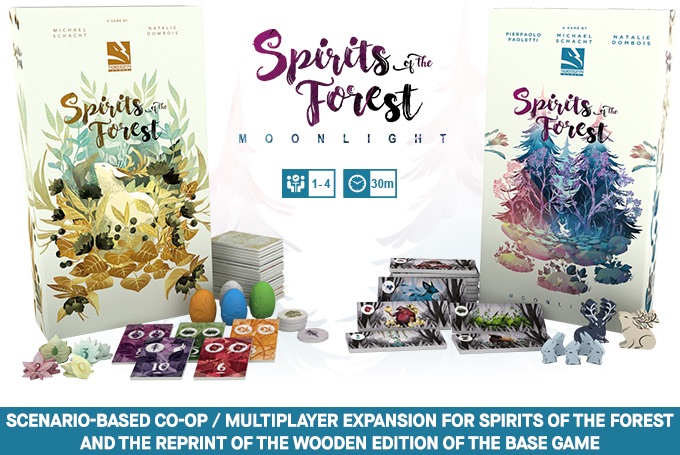 Once an age, a mystical wind lifts the veil that separates the spiritual realm from our physical world. Whimsical seraphs, drawn to the vigor of an ancient forest, descend through the clouds, once again, to play their centennial game. This time, however, the moonlight beams reflecting on the foliage will draw the seraphs deep inside the forest, to get a glimpse of the unseen. An enchanted world brightened by a gleam of moonlight hiding the most ancient spirits in the dense forest waits to be discovered.
Spirits of the Forest: Moonlight is an expansion for the base game that adds a scenario based co-op mode that can also be played in solitaire, and an alternative multiplayer variant that can be played up to four players.
Pledges start at $18 for a card board version of the expansion, and you can get the base game with the expansion for $36.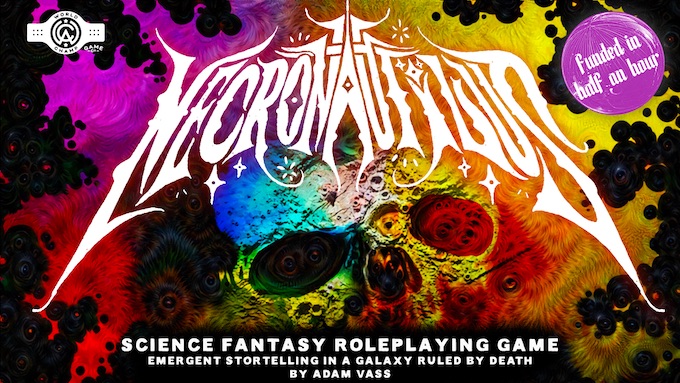 In Necronautilus, players act as souls bound to clouds of noxious gas called Death Agents, exploring a universe outside of time consisting of planets full of creatures who ended up there when they died. While using their Words of Power to act on behalf of the blind god Death and maintain order in a post-death galaxy, they'll see their powers grow and splinter while exploring the corporeal life they left behind.
If you like games like Troika!, movies like Guardians of The Galaxy; or music by Spirit Adrift, Ghost, or Black Sabbath, this game is for you.
Pledges start at $12 for a digital edition.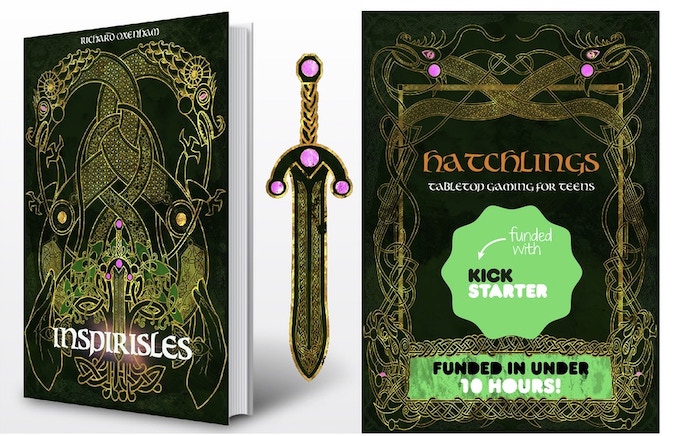 Experiencing visions of a mythical land throughout your childhood, you are suddenly transported to the Inspirisles, a kingdom ruled by the fey. Responsible for a pact made long ago by your ancestors, you must now earn Belief and the respect of their gods or find yourself trapped there forever.
INSPIRISLES is a completely original tabletop RPG aimed at teenagers. It will promote empathy, life skills and deaf awareness with an emphasis on teamwork and creativity.
Play as teens gifted extraordinary powers. 
Meet famous characters and fearsome monsters from Celtic folklore. 
Work together to heal a crumbling land and restore a fractured kingdom. 
Learn British/American Sign Language as you cast spells and solve puzzles. 
Become apprentices to the gods.
Offer Belief to earn your tickets home. 
Pledges start at $20 for a digital copy and a video tutorial.