Indomitus is coming and there are some new Space Marine units on the way. Here are the Conversions we want to see from those models!
With the new models in Indomitus coming we are really looking forward to what the Community has planned. There a LOT of possibilities out there thanks to the fact that all these models are going to be able to join with all the other Space Marines chapters out there – your Blood Angels, Dark Angels, Space Wolves, etc. and that has us excited.
That said there are some specialized units in the game from these Chapters and others that we're hoping get rules new rules using these new options. Let's take a look at them and their possible conversions.
Kos'sarro Khan on an Outrider Bike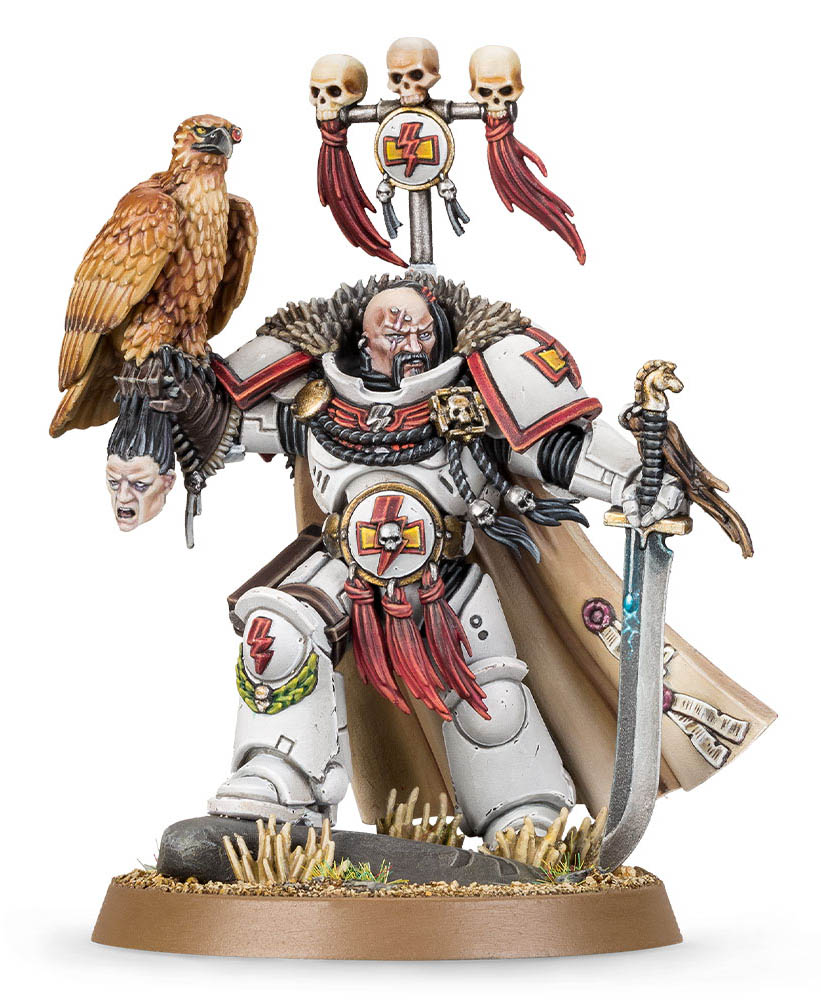 How was this not a thing? We need to get the Chapter Master of the White Scars on an Outriders ASAP. Conversion wise, it shouldn't be too crazy – just take the torso from this model and put it on an Outrider…you'll probably need some green stuff to fill in gaps but it should be pretty cool. Maybe even reposition the right arm to hold the handlebars?
Blood Angels – Death Company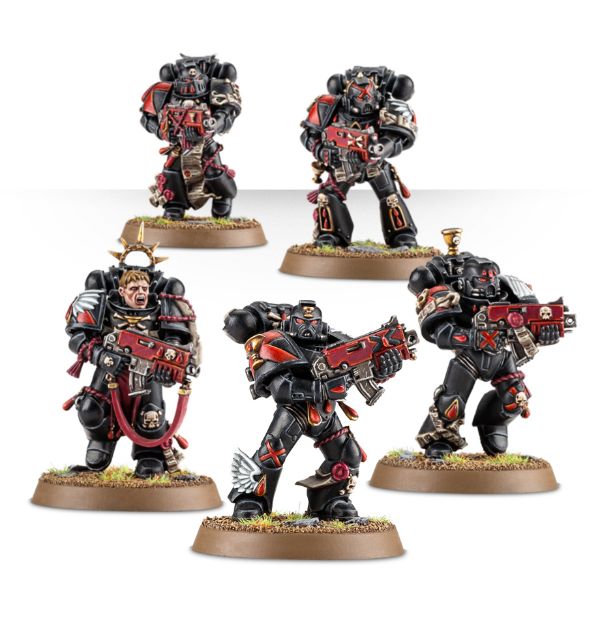 We know that the Primaris Marines can be inducted into the Death Company. How long will we have to wait for the new Assault Intercessors to join their ranks!? The Astartes Chainswords and the Black Rage are a pair made in rage-fire that burns in all Blood Angel's twin hearts. Those things would go together like peanut butter and jelly.
Primaris Blood Claws – Space Wolves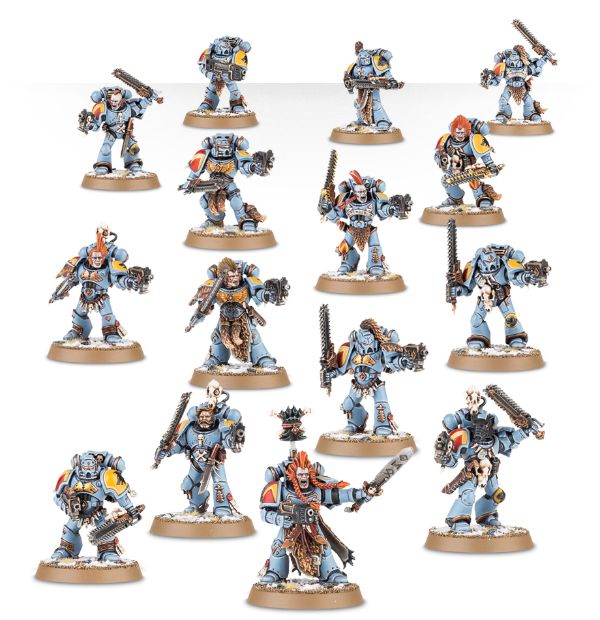 Primaris Assault Intercessors as Blood Claws fits really well, too. Much like the Death Company of the Blood Angels, those Astartes Chainswords and new models would be right at home as members of the Blood Claw Packs. Just add some pelts and maybe do some headswaps – these would be excellent additions to the Sons of Russ!
Ravenwing Outriders – Dark Angels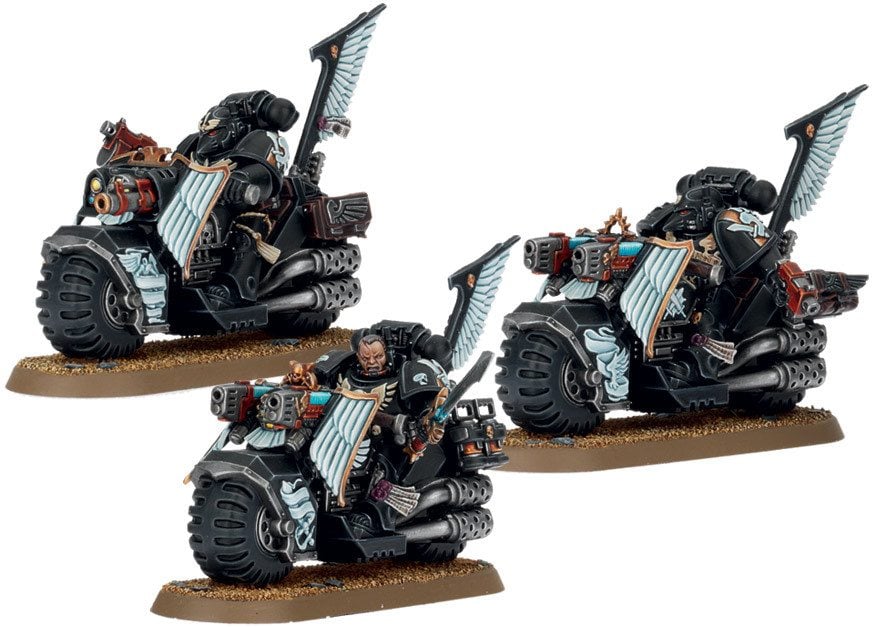 C'mon – here's another very obvious unit that needs to happen. Ravenwing Outriders! There are lots of really good Dark Angel bits out there so these conversions should be pretty straightforward. This also seems like a unit that need to get it's own boxed set – GW, I'm looking at you…
Judiciar – Interrogator-Chaplain – Dark Angels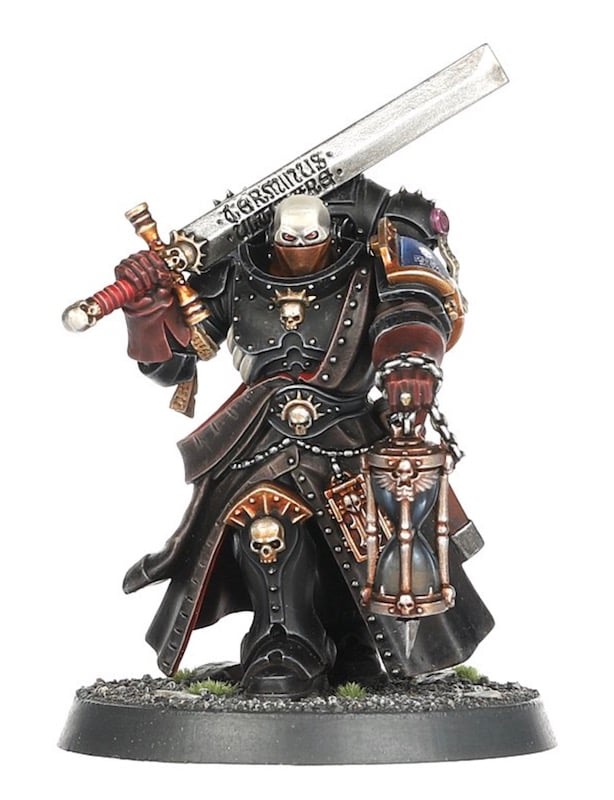 You can't look at this model and tell me it doesn't scream "Repent, Fallen!" Replace the hourglass with some Dark Angel's book. Add some feathers. Maybe a hood? Whatever the case, it's an intimidating model and that fits perfectly with the Interrogator-Chaplain!
Bonus: Salamander Eradicators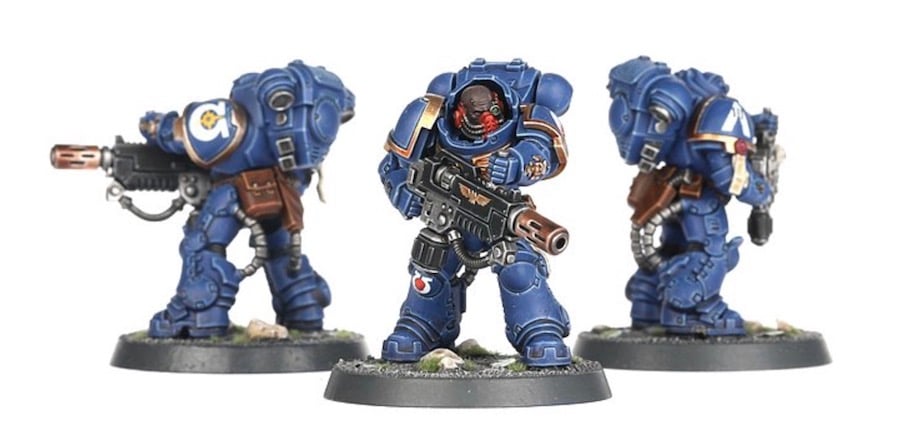 This is less a "conversion" and more like a thing that is going to happen anyways. This new unit of Eradicators is going to fit so perfectly in with a Salamander's Army it's not even funny. I can't wait to see them painted up and hopefully with some cool scale-cloaks just for added flavor.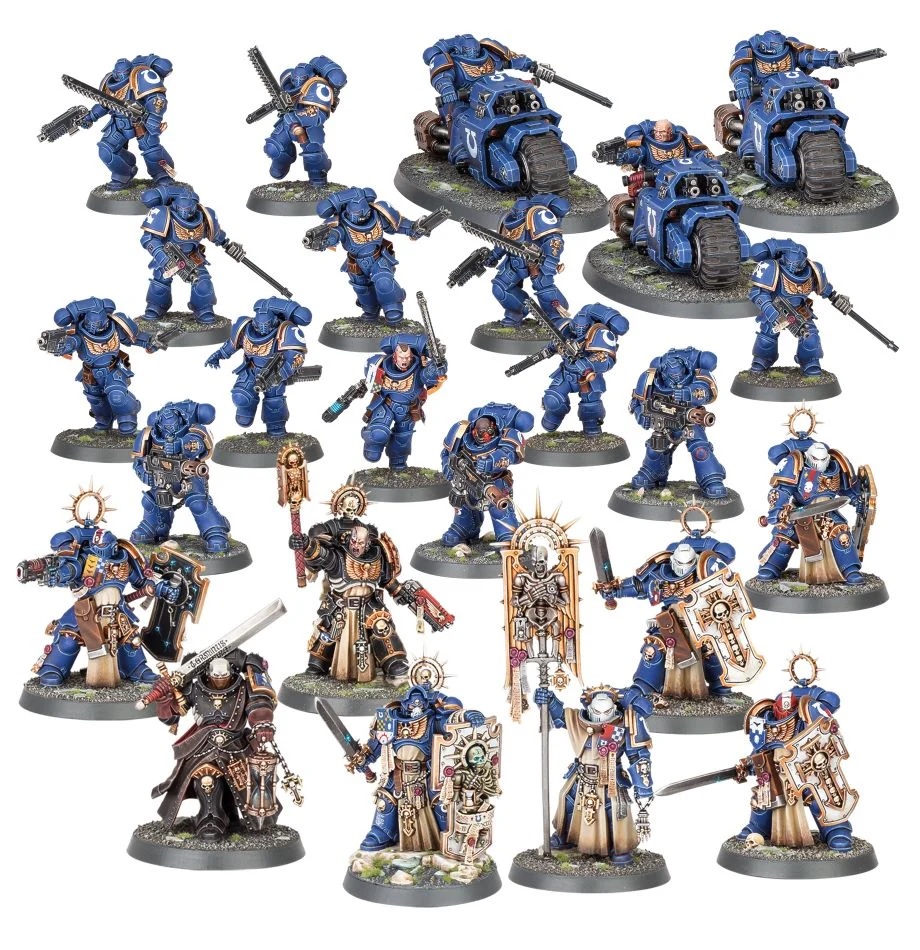 There are SO many more conversion/unit opportunities for the Marines in the Indomitus Box. And we haven't even started talking about the options that will come out AFTER Indomitus…
What are some unit options/conversions you can't wait to see?