Warhammer 40,000 is introducing some brand new actions to the game and Psychic Powers are gaining a way to score you some VPs!
Well now this is new…in terms of mechanics we were very interested in the new Actions units could take. You can check out a primer on the new Actions here. Essentially, a unit has to sacrifice most or all of it's options for the turn in order to commit to performing an Action. What Actions they can commit are dependent on the Objectives and by completing Actions, you'll score additional VPs.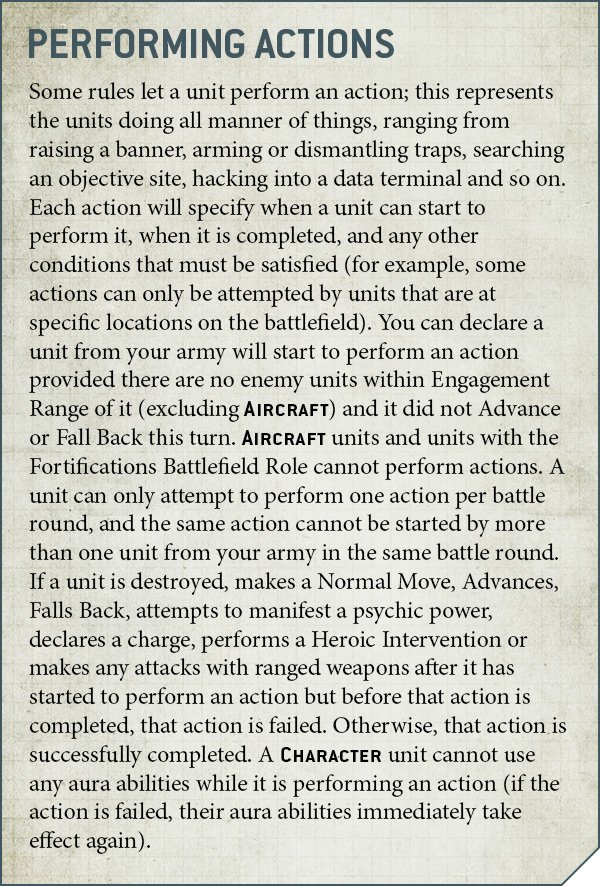 But that's not all – there are ALSO Psychic Actions that you can attempt with your Psykers running around and they can also be used to score you some VPs. Here's a bit on how those work: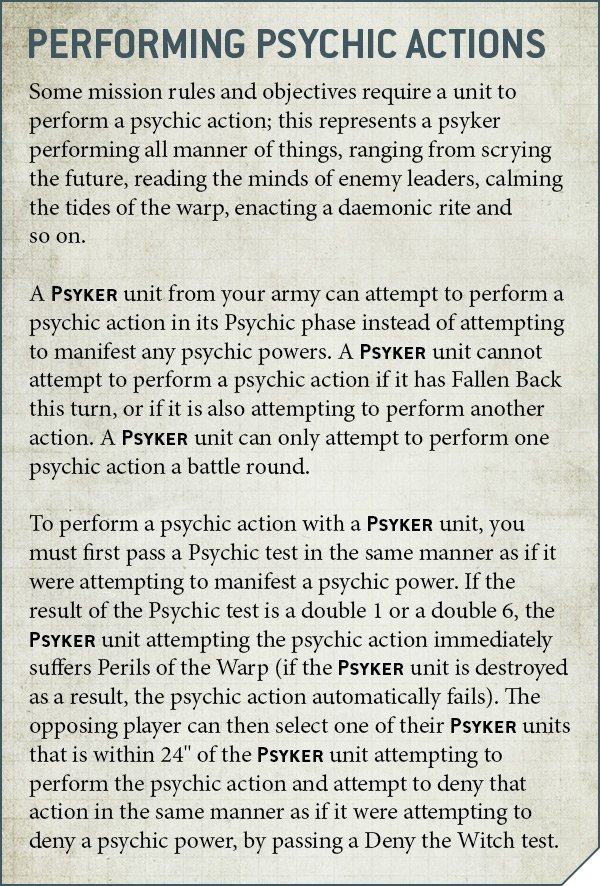 These Psychic Actions happen during the Psychic Phase and basically take up one of your Psychic Power uses. A Psyker unit can still only attempt one Psychic Action once per battle round. They also function like Psychic Powers in the sense that they can also be blocked with a Deny the Witch test – oh and you also Perils of the Warp on a double 1 or 6.
All clear so far? Good. Now check out one of the three secondary objectives you can use to score VPs with them: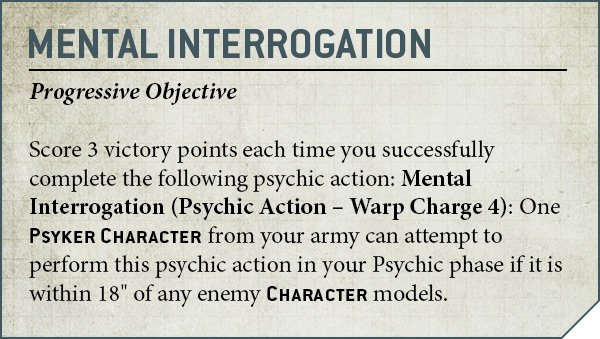 So instead of Smiting that target maybe picking it's brain might be worth more VPs in the end. Or, you know, Smite them after you Mentally Interrogate them. Whatever the case the Psychic Phase just became a much more interesting phase because now you can actually score VPs during it! Now that's game changing.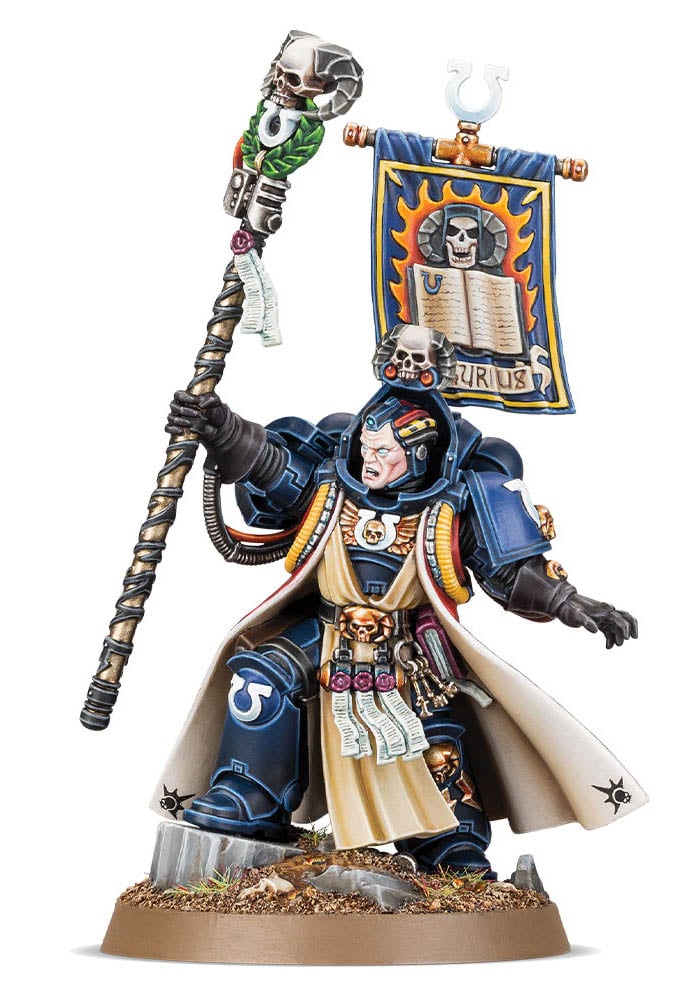 "I can score you points in the Psychic Phase – Witness Me!!!"
Tactically this does present a host of new options and things to consider. I dunno about you but I'd REALLY like to get a look at the other two abilities now. Psykers and the Psychic Phase were already a pretty key phase it the game. Now that you can just generate VPs with a test of will I think those units just got even more important. Time to bring some Psykers along if you weren't already if nothing else you'll need them for defense. Either that or start wearing your tinfoil hats.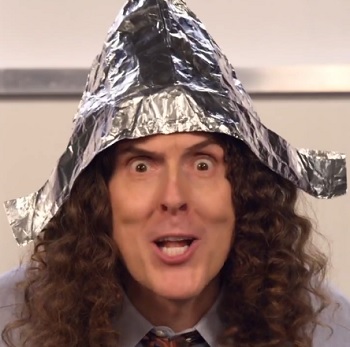 "It's the best protection against mind bullets out there!"
That's a lot of bonus VPs you could earn on the tabletop with Psychic Actions…