Choose your technique and single out your target in order to get one step closer to the Money In The Bank!
From the designers who brought us Rock, Paper, Wizard comes a new game all about technique and using the right about of showboating to get the crowd on your side. What might appear to be just a overloaded version of Rock, Paper, Scissors has a lot more going on than you might expect.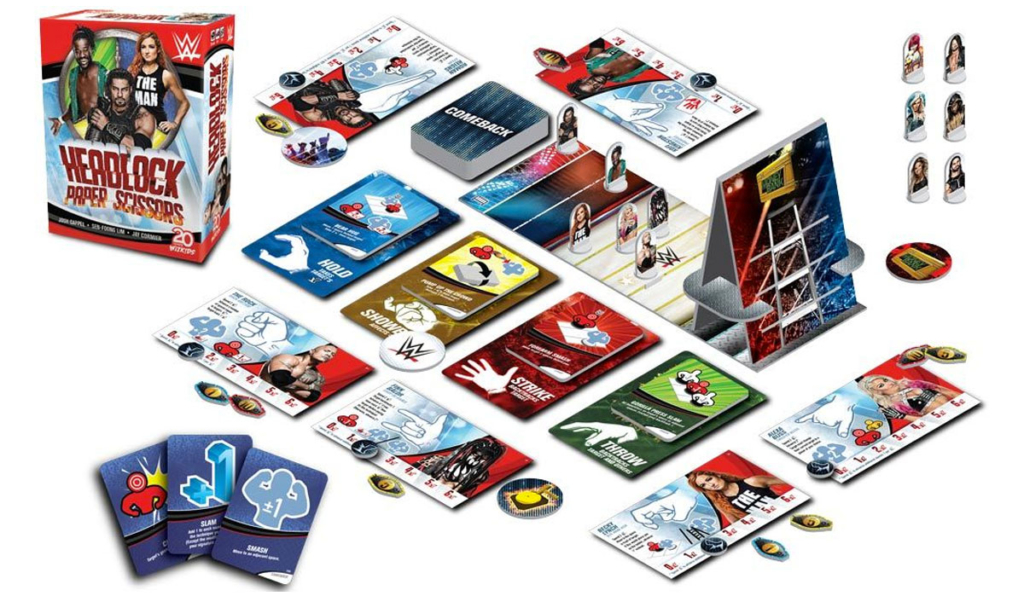 Each player takes control of a WWE Superstar and aims to be the first to reach the briefcase at the top of the ladder, while winning over the crowd along the way.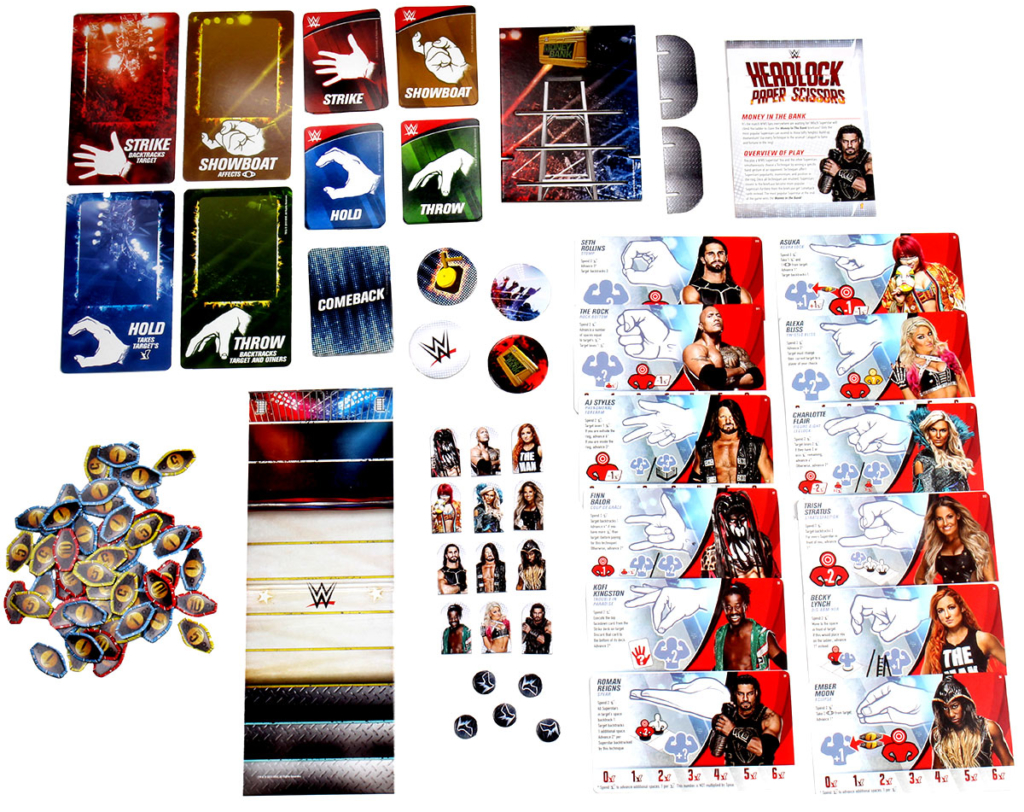 During each round, players decide which technique they will use, Strike, Hold, Throw, Showboat or their unique special technique, which is available only to them. In either case, players need to spend Momentum in order to pull off the more powerful techniques.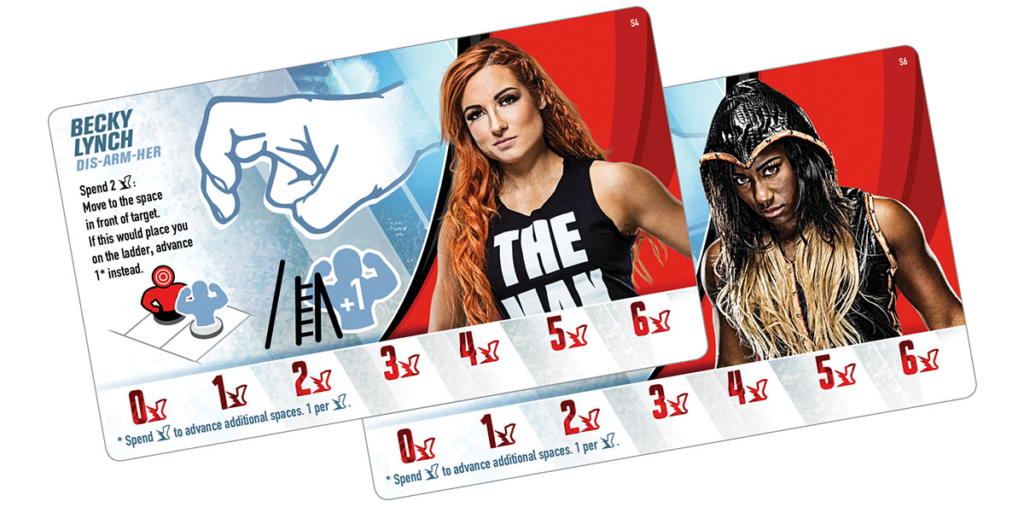 At the same time, all players throw their hands out showing which technique they are using, pointing their hands at a different player. If two players are pointing at each other, they Clash. Each technique has a deck associated with it. The Clashing players draw from their decks and resolve those cards as instructed.

Through careful maneuvering of themselves and various strikes and throws on their opponents, players will make their way towards the briefcase, in order to score Popularity points. Or simply by some good old fashioned showboating. The first player to score 20 Popularity wins!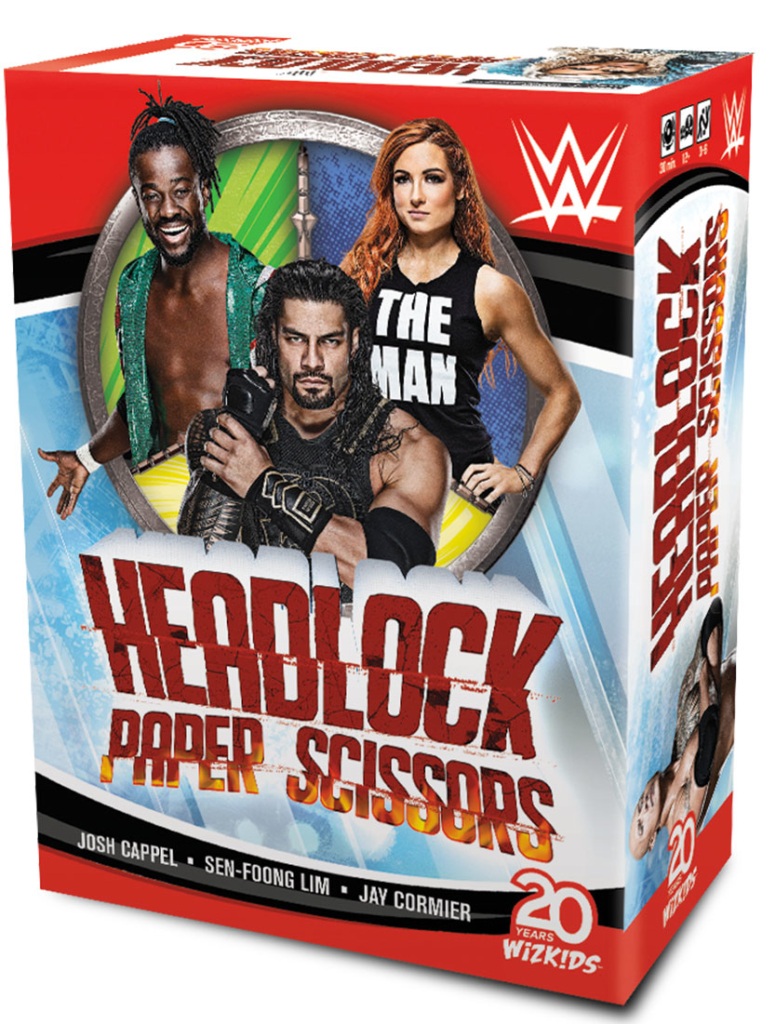 From the designers of Rock, Paper, Wizard comes an all-new game of Striking, Showboating, and making hand signals! Players select their favorite Superstar and work to gain the most popularity and reach the briefcase at the top of a 3-D ladder while making sure their opponents don't get there first.

Each round, players select shared techniques, or their Superstar's signature technique, and simultaneously chant "Money!" "In The!" "Bank!" before revealing their technique, and their target.
3 – 6 Players
30 Minutes
Ages 14+
Seems unfair to have Asuka available. She's obviously OP.