Take a look at Primarch Lion' El Jonson and some Dark Angels heroes. Forge World's latest tome is arriving next month.
At long, long last the next book in the massive leatherbound series is upon us. Next month, book IX, The Road to Thramas goes up for Preorder on the Forge World page. To keep us busy, we get this teaser of the rules from GW.
The main combatants are the Dark Angels and Night Lords, and that means Primarchs.

Lion' El Jonson
The big news is the latest Primarch to arrive, The Lion. The book give you his full rules, including the Lion Sword below, and of course that new mini.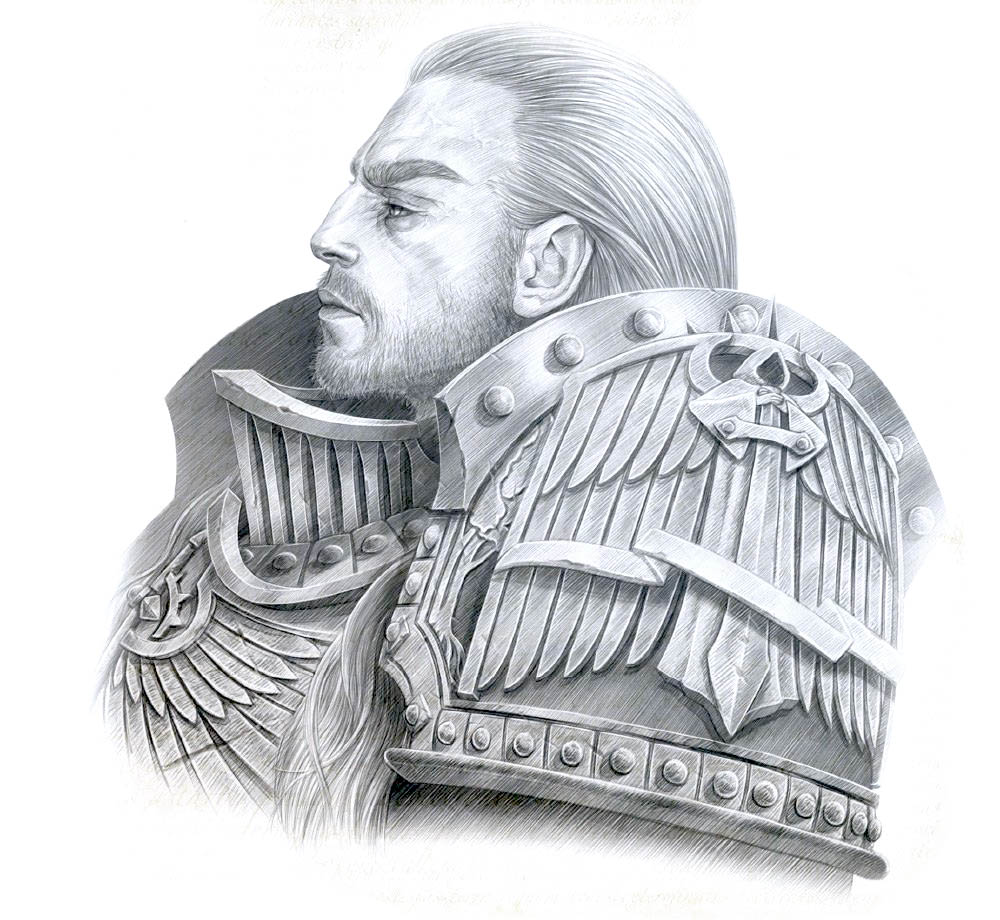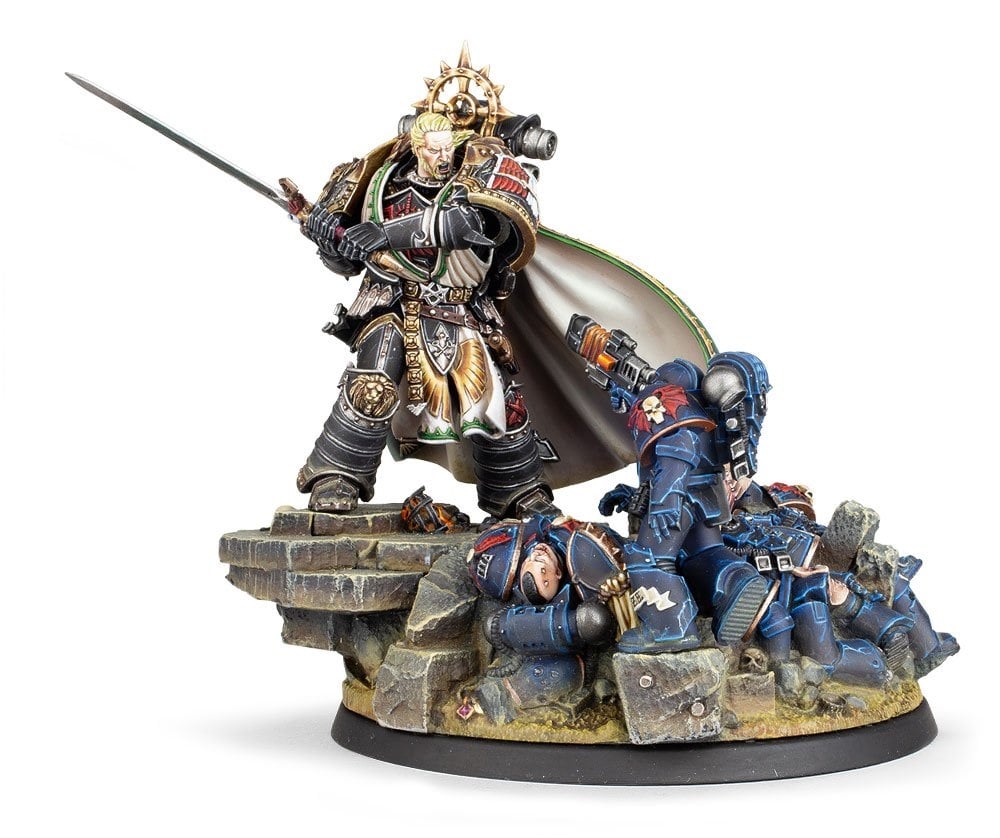 Here's a closer look at that sword…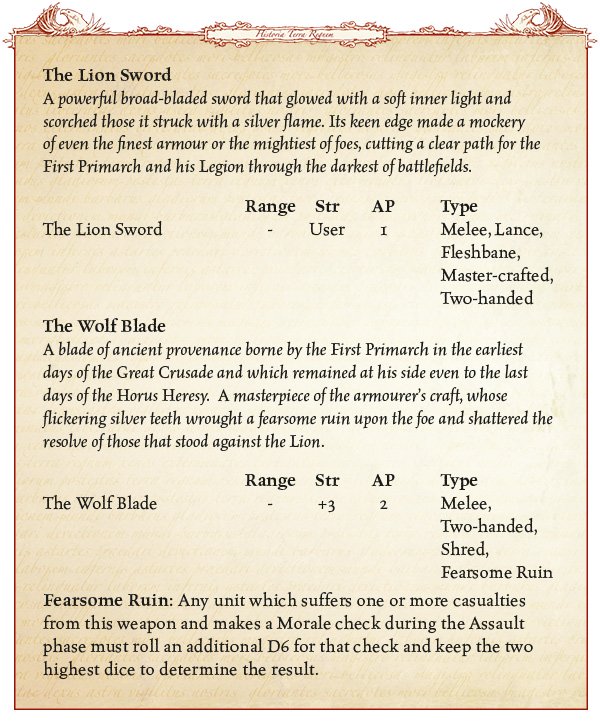 Now moving into the night…

Conrad Kurze
The Night Haunter has been out for quite some time, but you get his full rules reprinted in the tome.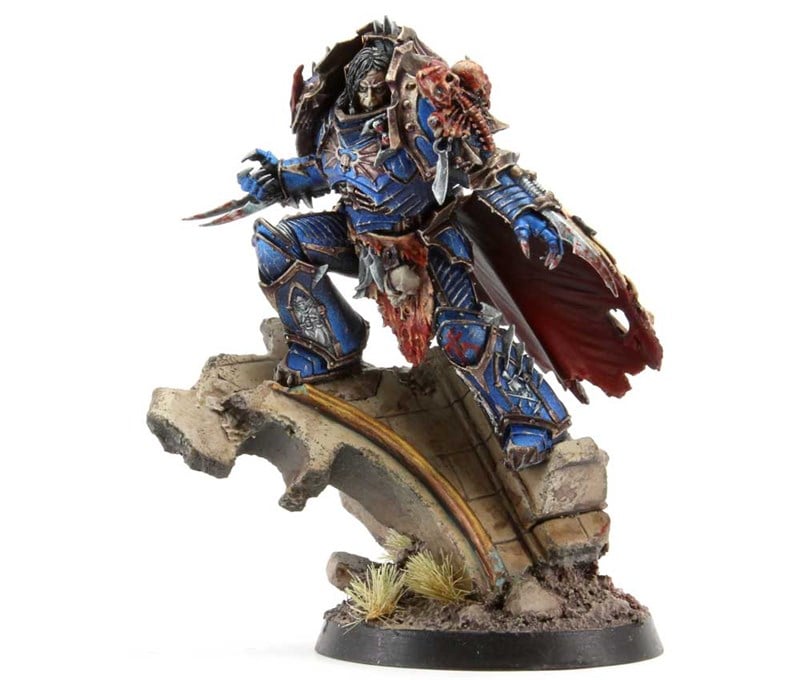 New Characters
The book also contains several characters for the chapter. Here are a quick look at two heroes of the Dark Angels, Holguinn, and Farith Redloss: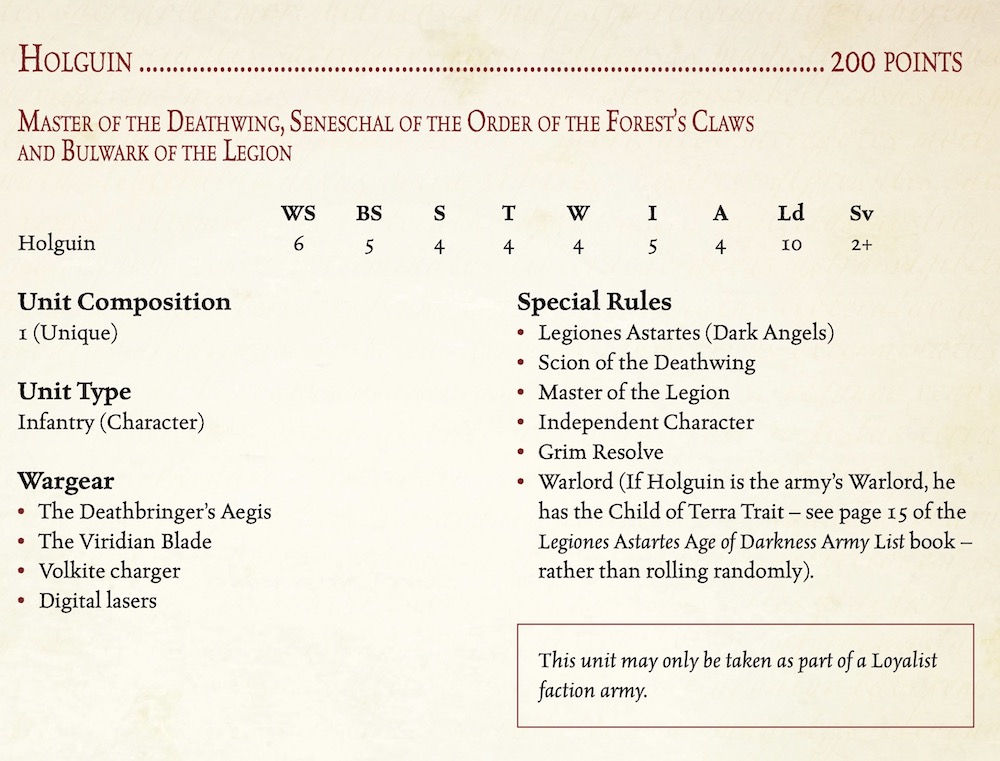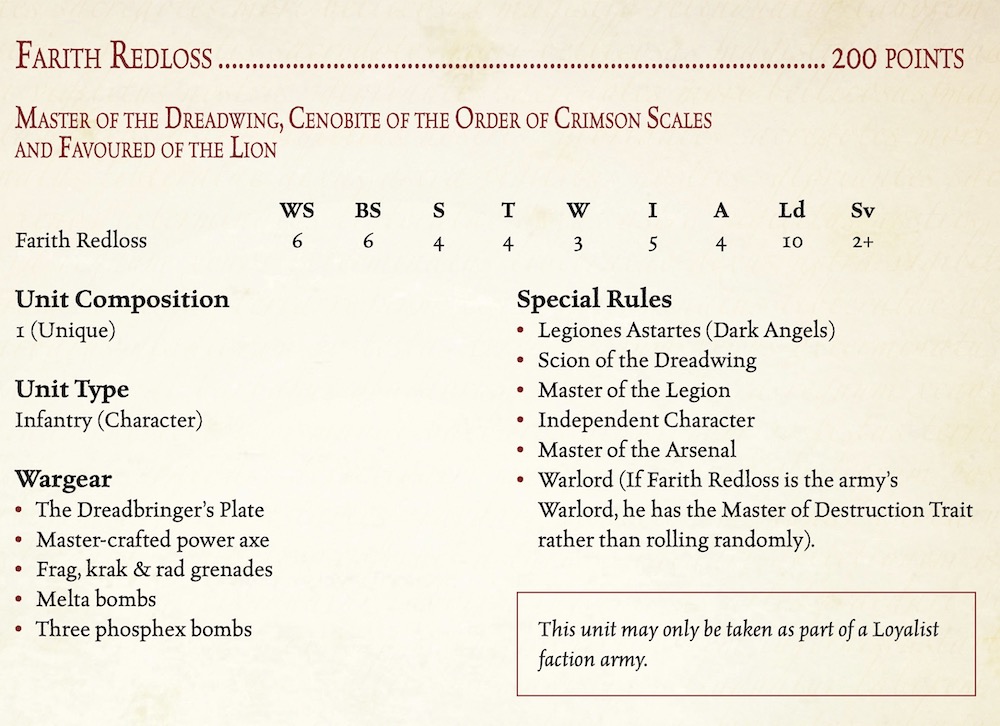 Games Workshop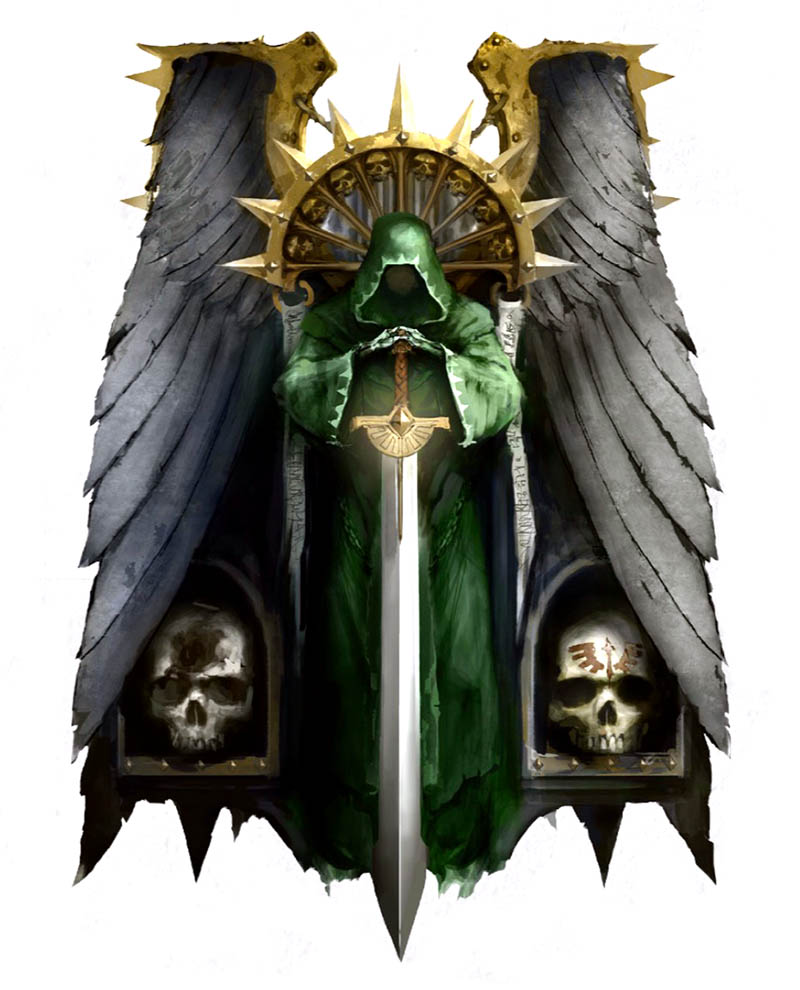 ~Look for The Road to Thramas in September