Do you like Squigs? Of course you do! And they are getting some love in the next issue of White Dwarf. Meet the Squigalanche!
The next issue of White Dwarf is coming to shelves very soon and with it the Tome Celestial is bringing a look at the Jaws of Mork. This new sub-faction is everything you love about the Gloomspite Gitz taken to the extreme…if you love Squigs that is. There are so many red squigs, teeth and claws it's know as a Squigalanche.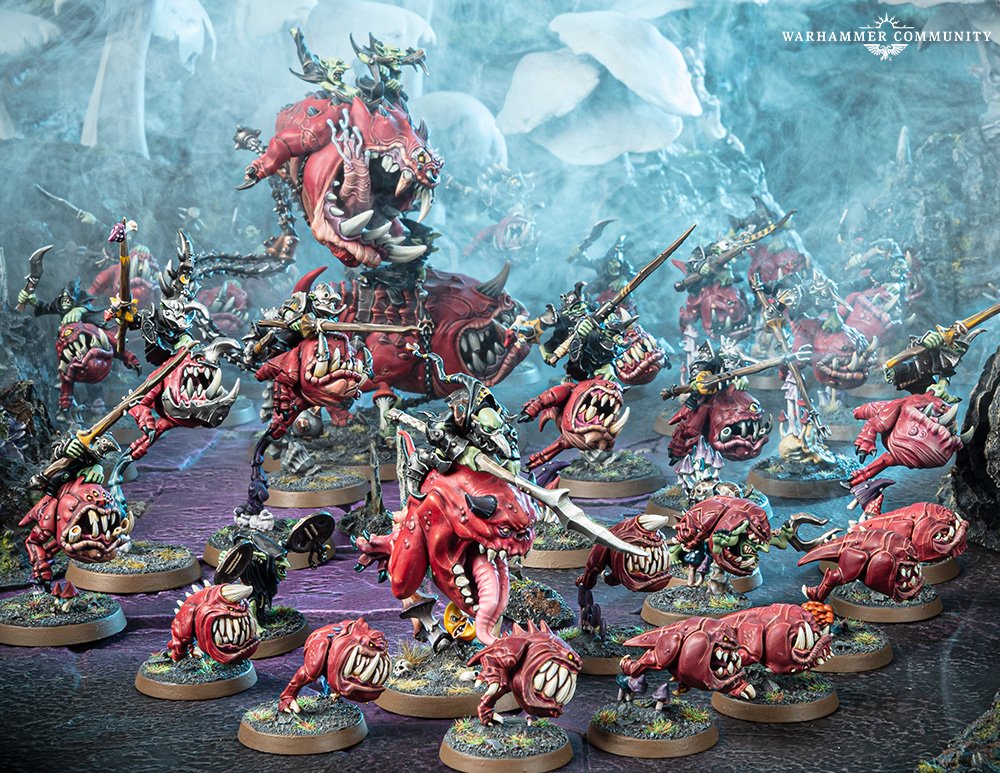 "Among the most famous, or to give them their due credit, infamous, Squigalanches of the Moonclan Grots are the Jaws of Mork. Led by a crazed and yet somehow mysterious grot boss known only as the Overbounder, the Jaws of Mork have crushed all in their path. No fortress wall or gate can stop them, for their Squig Hoppers simply bound over any obstacle to crush and rend apart its hapless defenders. Nor can any shieldwall repel a tide of ravenous beast that can effortlessly chomp its way through even sigmarite. It is claimed that the Jaws of Mork will not cease their rampage until they have leapt the Bad Moon itself, but surely such a notion is laughable – that would be impossible, right? RIGHT?! The thing is that with grots, you can never really tell…"
The Tome Celestial isn't just going to take a deep-dive into the lore of the Squigalanches either – you're going to get some new Warscrolls to play with and we've got a little preview of one right here: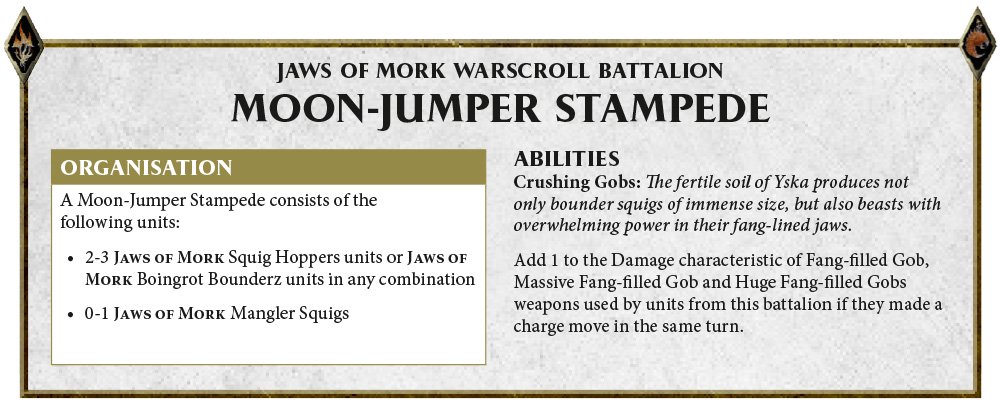 Now this is a battalion Warscroll and you can see from the requirements it needs a few other Jaws of Mork options to work. But the bonus for putting it altogether is pretty nice. There are additional rules included in the White Dwarf including another Warscroll, Command Abilities and more – plus points so you can use it all in Matched Play!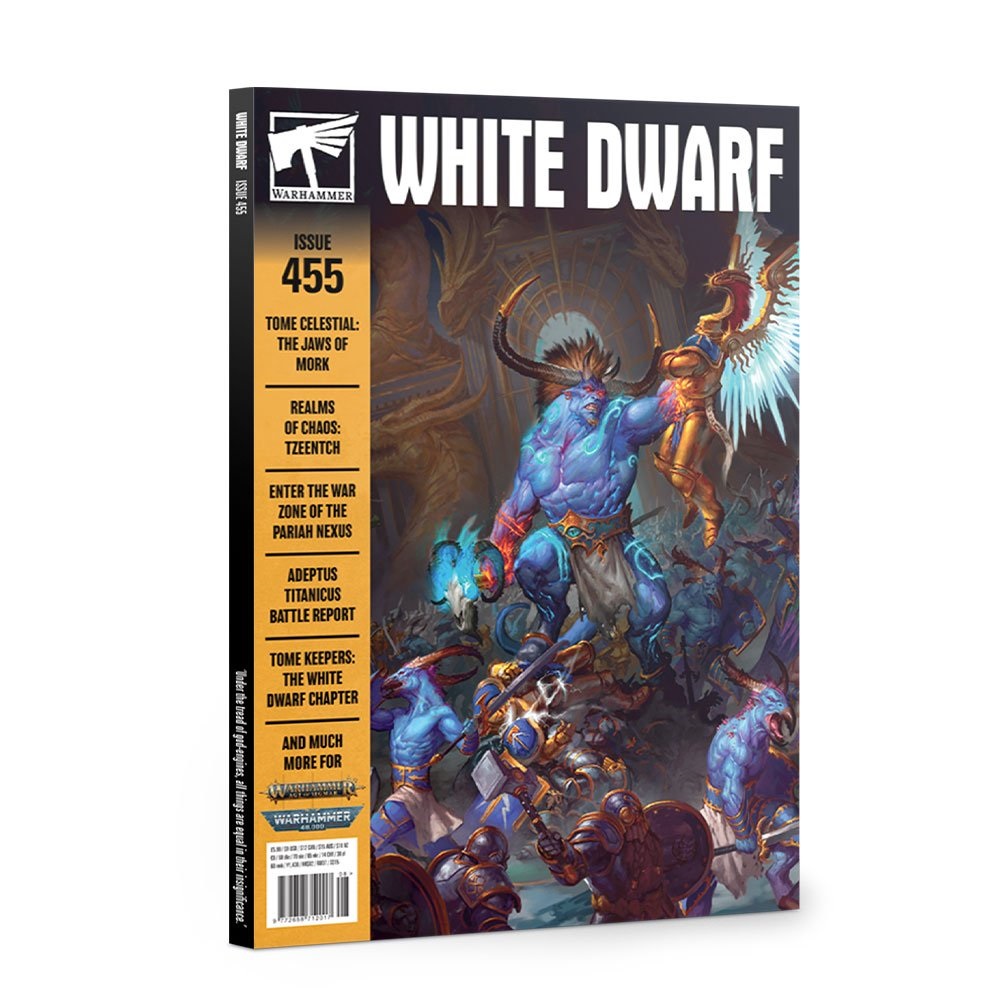 If you want to get your hands on these bouncy balls of death, then be sure to check out the upcoming White Dwarf!
Is Squig the sound the make when they jump? No – it's the sound they make when they squish you.