"Aristeia! Prime Time", Multiplayer Expansion Doubles The Player Count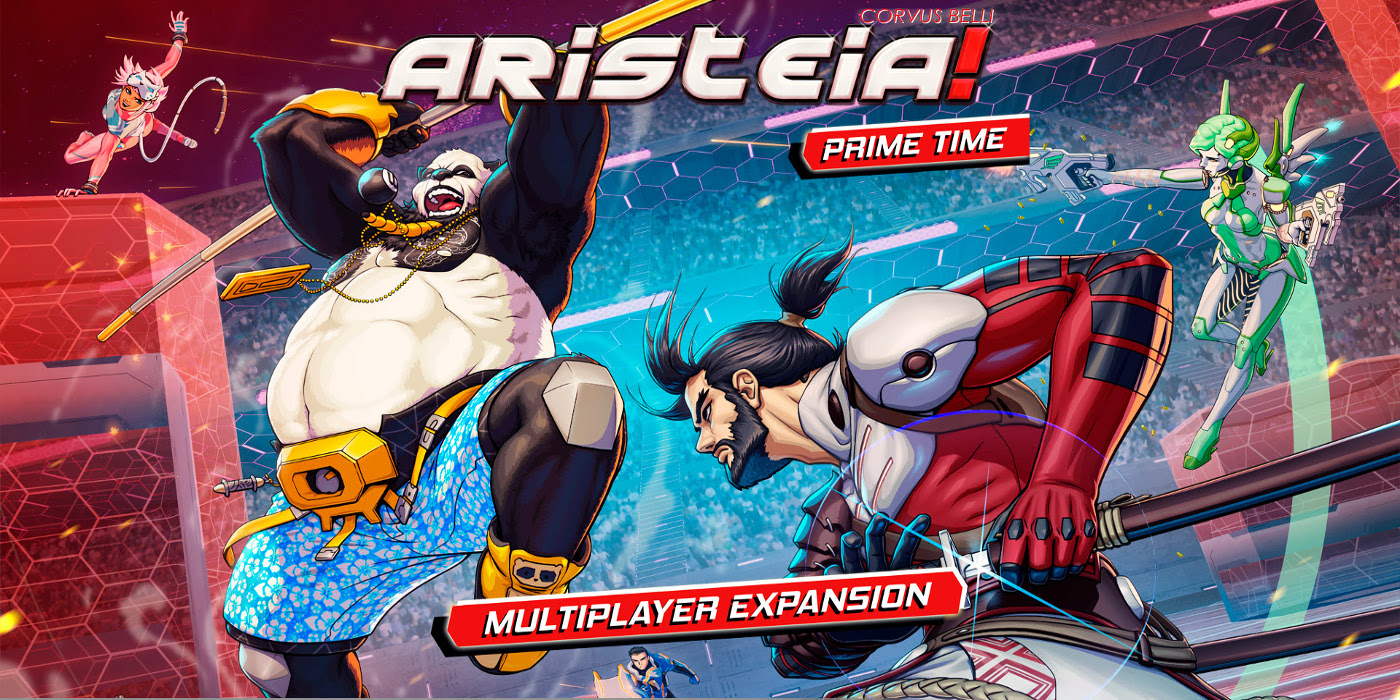 One of the biggest hurdles facing the MOBA styled board game was the head-to-head style of play. The Prime Time expansion deals with that issue!
Aristeia! is easily in one of my top favorite games ever. As someone who played a lot of Team Fortress 2, then Overwatch, then Apex, and Valorant, I clearly have a style of game which works for me. If you don't know any of those games, they are all team-based games with each character having wildly unique skills and roles.  Aristeia! is the best implementation I've found of this style of game brought to the table.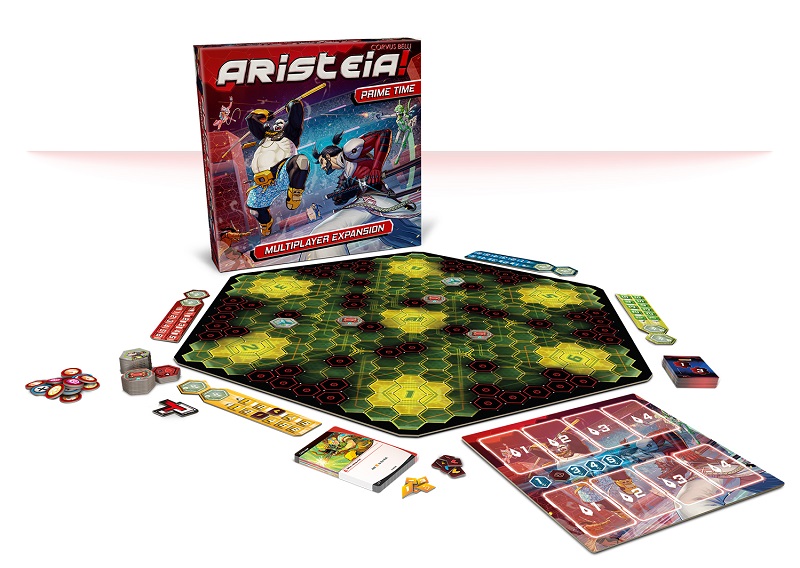 If only they could implement a Payload game mode, I'd be in heaven.
Prime Time allows for up to 4 players to play at once but comes with loads of quality of life changes and even additional action cards. A new Running Order board which is shared by all players, this allows the individual player's Control Panels to be that much smaller. This alone really reduces the footprint of the game as a whole, which is great when increasing player count like this.
Meaning the player boards go from this…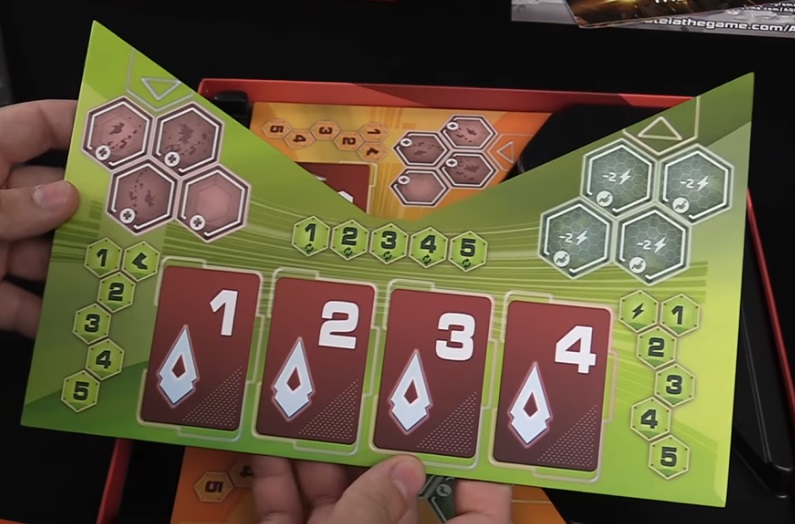 Shot from the unboxing video I did almost 65 years ago, in Internet time
…to this…

Way to think ahead, Corvus Belli! It's like you've been doing this for a while, or something.
On top of all these additions and changes, there's also a new double-sided board!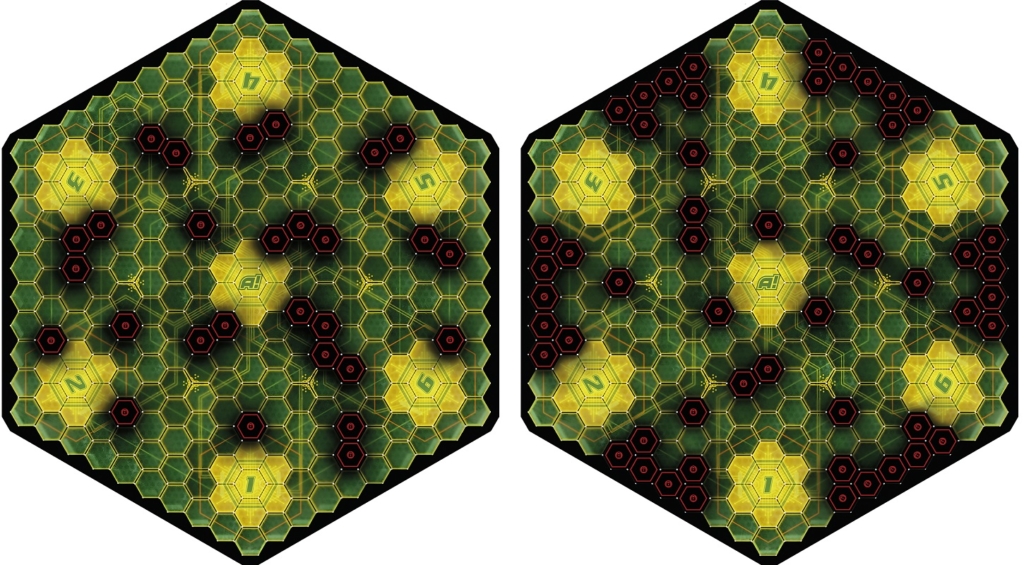 All of these parts for the Prime Time expansion are fully compatible with the core game and all of the expansions.
Subscribe to our newsletter!
Get Tabletop, RPG & Pop Culture news delivered directly to your inbox.
Also, if this teaser doesn't get you hype af, figure yourself out, friend. I can't tell you what to be excited over, but it should be this.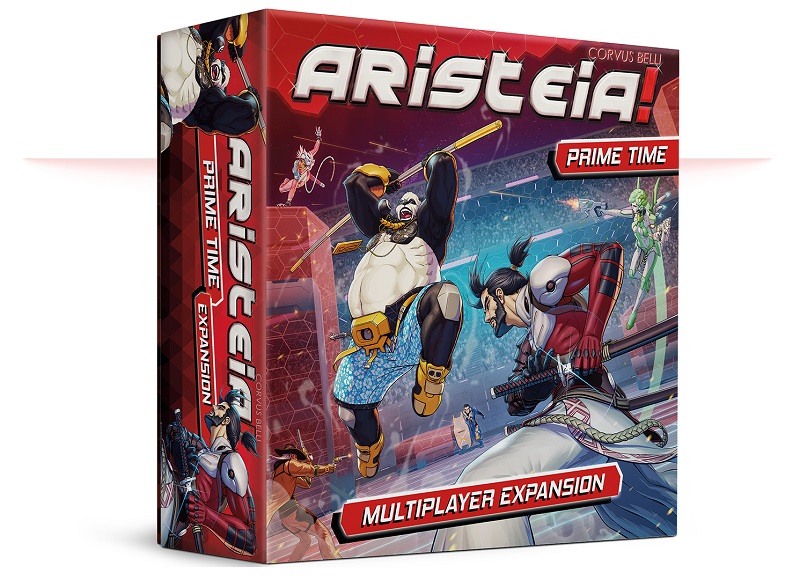 A new expansion for Aristeia is coming, bringing the multiplayer experience to your HexaDome! Don't miss the launch later this year!
Thanks for reading!