Wizards of the Coast aren't the only ones putting out an updated Curse of Strahd. Beadle & Grimms has confirmed a deluxe, Legendary Edition.
Barovia beckons once more, as its brooding master, Count Strahd von Zarovich, prepares for an even fancier outing into the mortal world, this time at the hands of luxury RPG kit makers Beadle & Grimms, who have announced their new Legendary Edition of the Curse of Strahd during Gen Con (and on sale for the duration). Come check out what awaits in this bourgeois Barovia.
via Beadle & Grimms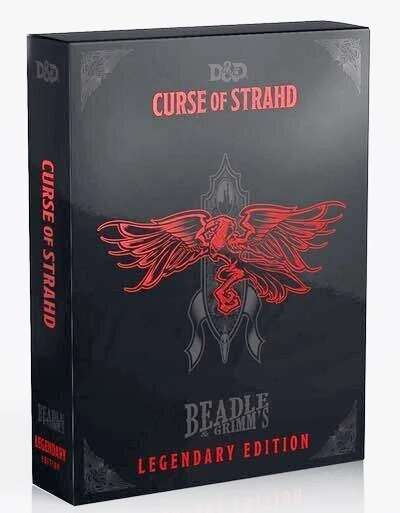 Much to our continuing bemusement, it turns out that Wizards of the Coast was making adventures long before we were there to make Platinum Editions out of them. This may seem like an oversight on their part, and indeed we've argued that point long into the night with certain members of that fabled and otherwise infallible company. But lacking the magic or inclination to travel backwards in time, we've devised a way to bring the Wizards of the Coast back catalog, bit by bit, piece by screaming piece, into our clutches. This is our first Legendary Edition. There will be others.
It's a classic, and we have every word of it in this box.
What we've done to make it a little easier to run is break up the adventure into smaller books that make it easier to navigate this pocket universe.
And we add pre-build PCs and bonus encounters, because there's no such thing thing as too much of a good thing.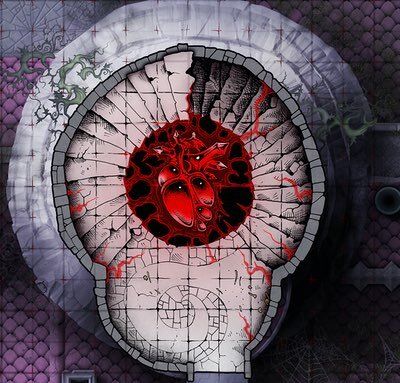 Legendary Edition of Curse of Strahd: 10% off for Gen Con!
17 Double Sided maps

Every inch of Ravenloft in loving, horrifying detail

Jewelry
60 Encounter Cards
The Entire Module
Custom DM Screen
Bonus Encounters, PCs, and more!
---
This is all the stuff you'd normally expect–but there's Finger Puppets!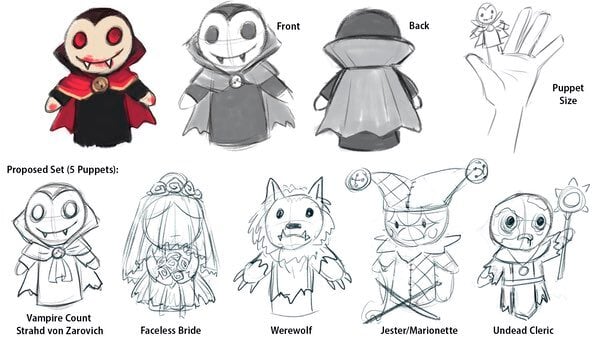 In our annual exercise of letting certain members of the team (who will remain nameless) run amok with our budget, we bring you… finger puppets.

They're more disturbing than they look, hard as that may be to believe.

And worse, they're on your fingers. Looking at you. Grinning, or snarling. They whisper to you.
Happy Adventuring!