Mulan will be skipping the theater release and steaming right into our living rooms, so while she's here let's invite her to sit down and play some D&D.
Last week Disney announced that their seemingly endlessly delayed live-action re-imagining of 90s favorite Mulan would be making a direct to Disney+ debut. Could direct to streaming be the new future for blockbuster productions? Will the people pay extra to watch a brand new movie from the safety and comfort of their own homes? I don't know! But I do know that I've had the soundtrack to the animated movie stuck in my head for about an hour now.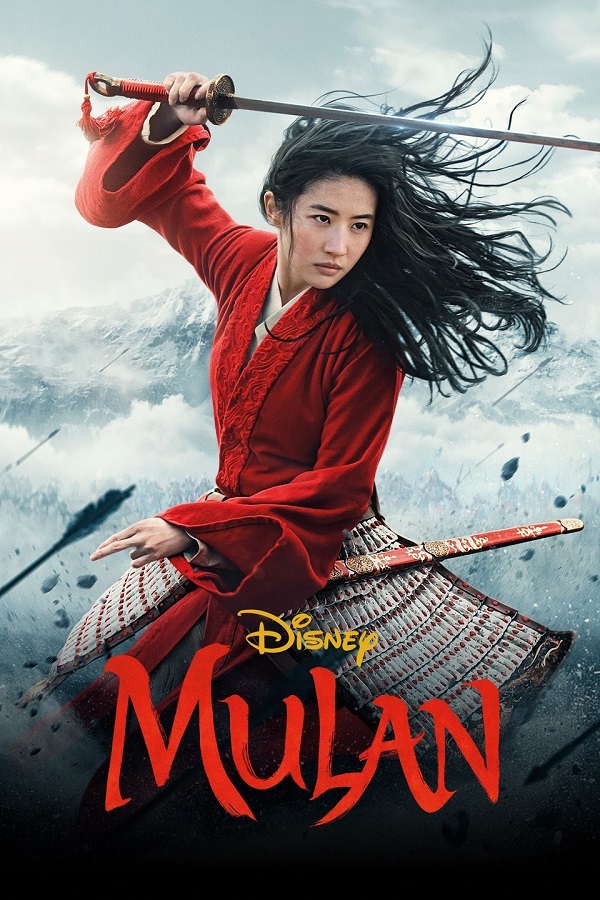 So now it's time to delve into one of my all-time favorite Disney movies, and perhaps the most adventure-appropriate one, outside of the cool dragon sequence at the end of Sleeping Beauty that no one remembers until you get to the end of the movie and you're like "ohhhh rigggght, sometimes Disney movies are secret nightmare fuel", or maybe Onward, but that's more of a pastiche anyway… Mulan, on the other hand has sword fighting, dragons, fireworks, all the ingredients for a great adventure.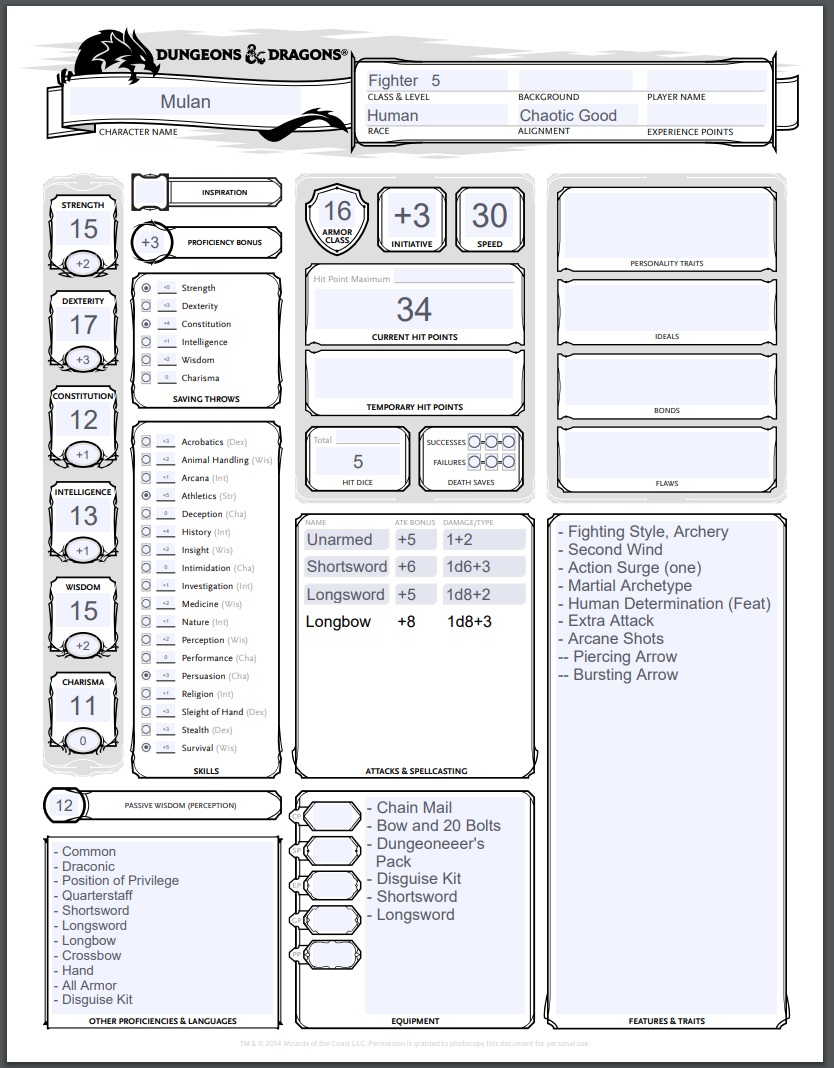 I was a little torn on how to go with Mulan. On one hand, how completely normal and human she is is one of the things that makes her most interesting… but on the other dragonborns are cool and would have made for a fun nod to the dragon-centric aspects of the animated film. In the end, I went with human, but if I were playing this character for real I would probably try to talk the DM into letting me have a pseudodragon familiar. Even if it was just for flavor and no substance.
Fighter felt on the nose, but it was also perfect, thought I did wrestle with the possibility of Paladin. And after I'd gotten those basics hammered away, the rest of the character just fell into place. The dice rolls were pretty good but not inhuman, being a fighter class and a trained solider in the story gave me a lot of freedom to load on the weapons and armor more than I usually do, and thought Human Determination may not be a terribly well balanced feat, I thought it was perfect for her immediately. The only thing I went a little off book on was giving her proficiency with a disguise kit. But let's be real, she's gotten pretty good at contouring her face to look like another face.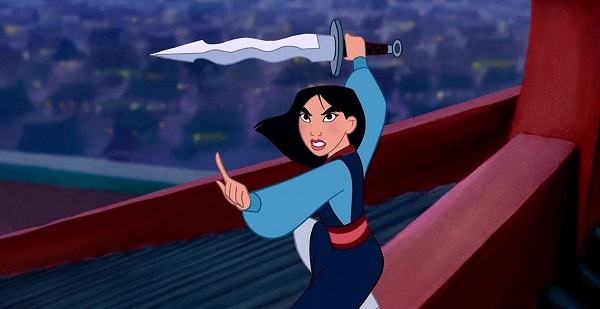 How would you have made this character for D&D? Would you have gone in a different class direction? Will you be watching the live action movie when it hits Disney+? Let us know in the comments!
Happy Adventuring!