Castle Amber is one of the great D&D adventure modules, noted for its gothic horror (before Ravenloft), intricate puzzles, and Gowron-esque giant.
Castle Amber, first released in 1981, was he second of the "Expert" modules, following after the Isle of Dread. And like its dinosaur-island counterpart, it was responsible for introducing some hitherto uncodified concepts into D&D. Where Isle of Dread helped formalize ideas like wilderland adventures and overworld map hexcrawls, Castle Amber took on more chaotic elements, embracing the spirit of DMs who have seen their plot seemingly go off the rails only to steeple their fingers together and cackle about how everything that has transpired has done so according to their design.
Castle Amber is a delightfully ridiculous romp, inspired in part from Clark Ashton Smith's Averoigne series, part by the works of Edgar Allan Poe, and part by the newly released D&D Expert set, it sees the party drawn into a mysterious castle where they must put up with the whims of a family beset by tragedy. This can range from running into new monsters like the brain collector, or finding a brother who can hear his dead sister crying out from the grave. There's a ton of Gothic Horror mixed up in a module that sometimes relied a little too much on the players rolling well, but was unique enough to end up as the 15th best D&D module back in 2005.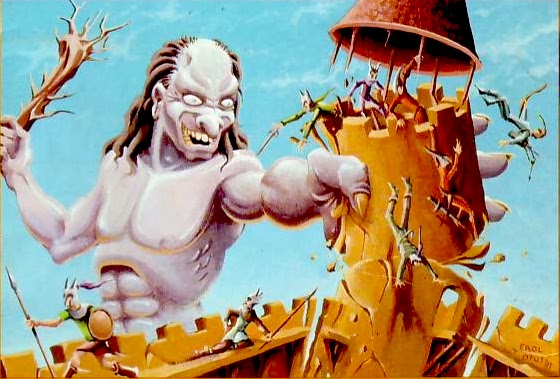 Now, Castle Amber is back, with its Gowron Giant and everything. I mean seriously, look at him. And now look at Gowron.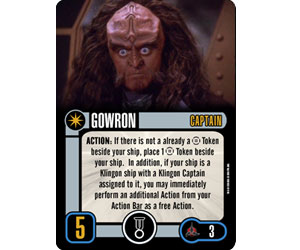 I'm not saying who is inspiring whom here, but let's just say that the great bird of the galaxy might have played a certain module before The Next Generation ran along. Regardless, Goodman Games, purveyors of Dungeon Crawl Classics, have partnered once again with Wizards of the Coast to revive another module from D&D's past, bringing it to the future that is D&D's present.
As with the other OAR series, you'll get high quality scans of the original module, as well as updated rules, developer commentary both past and present, and a whole host of extra goodies that make it a welcome addition to anyone's collection. Check it out below.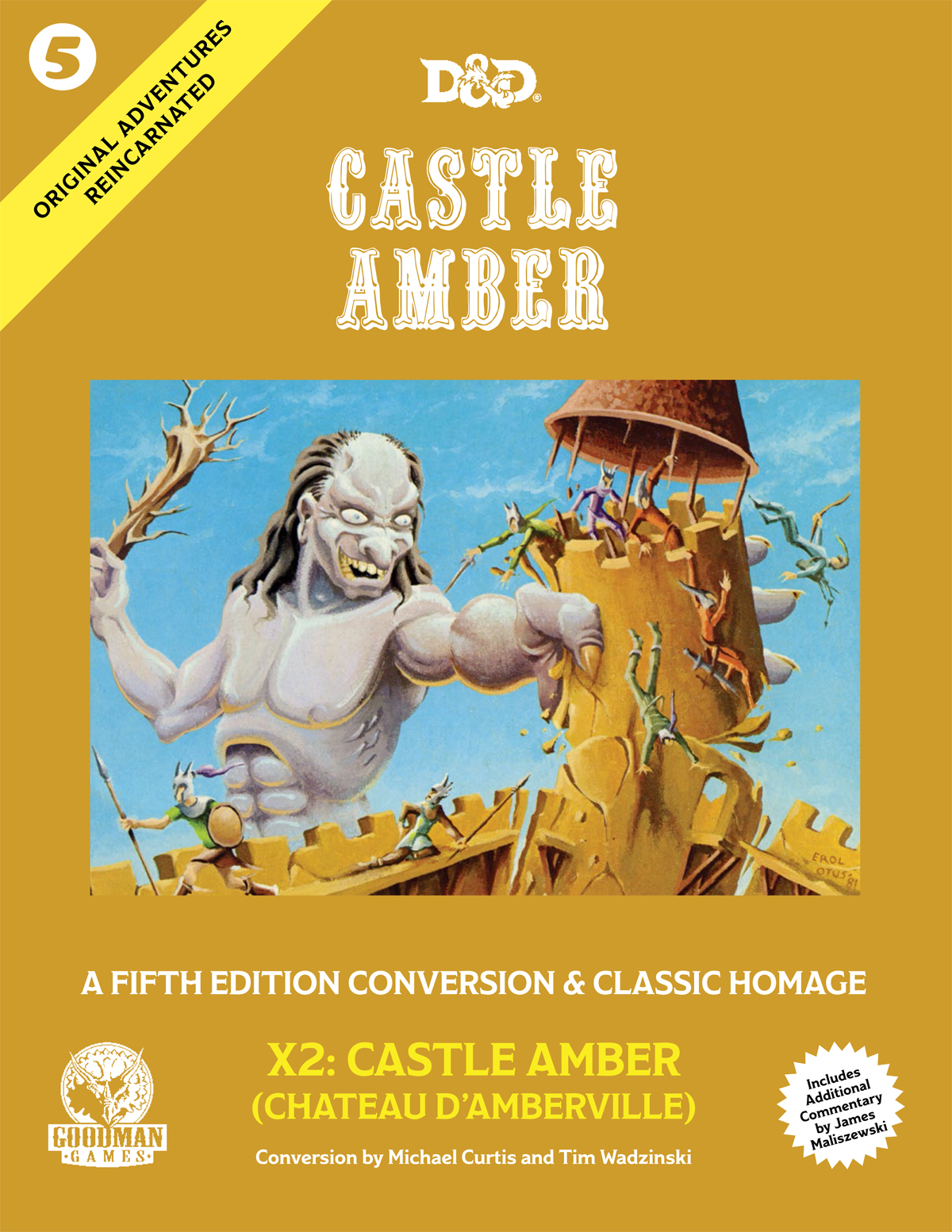 Goodman Games expands its partnership with Wizards of the Coast with the fifth release in the Original Adventures Reincarnated line!
They fled from the far-flung land of Averoigne: the Amber family, a bloodline of wizards and warriors persecuted for their dark sorcery and occult crimes. In their new world, they built a lavish manor for themselves, the fabulous Castle Amber. For a time, the Ambers flourished, their magical and military might having little equal. Then, however, jealousy and murder struck the heart of the family and the Curse of Stephen Amber descended upon the castle like a fell and heavy hand. Now, the Ambers dwell beyond space and time, imprisoned with their monstrously transformed servants and suffering under the family's dead patriarch's death-sent doom.
It is into this mad manor that the party awakens, plucked from their home world and imprisoned in the heart of Castle Amber. To escape, the heroes must negotiate a path through the insane Amber family home, overcoming the clan's machinations, dangerous servants, cunning traps, and bizarre phenomena. Only by finding a way to break the Curse of Stephen Amber will the party be able to return home. Failure means a lifetime of imprisonment in Castle Amber, a place where lifetimes can be very short indeed…
This adventure is an homage to the original module X2: Castle Amber, written by beloved game designer Tom Moldvay in 1981 and partially inspired by the writings of acclaimed weird fiction author Clark Ashton Smith. Herein you will find high-quality scans of the original first edition adventure module, plus commentary by renowned contemporary game designers and writers. A full fifth edition conversion of the original adventure is included, as well as brand new additional adventure encounters and an expanded Castle Amber. This is the perfect old-school "funhouse dungeon" given new life for the fifth edition era. Won't you please come in?
Pre-order your copy today, and get set for adventure in October. Happy Adventuring!