The next Warhammer Online Preview is coming this weekend! Mark your calendars and set your alarm clocks.
Great news for all you hobby fans out there – Games Workshop is hosting another online preview Saturday the 22nd of August! That's this Saturday!!! What can you expect? A whole ton of cool stuff:
"Warhammer Preview incoming! This weekend, we'll be bringing you the Warhammer Preview Online: Shadow, Iron & Broken Realms. The preview will be full of tantalising teases, new models, and cool stuff for a huge variety of games. Seriously – if you're into any of this…"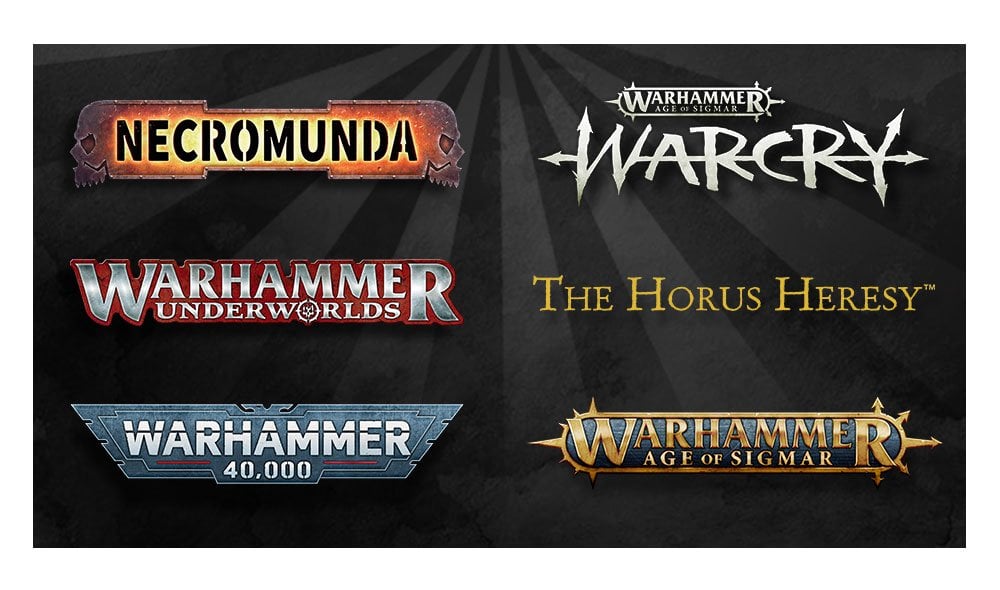 "…then you're in for a good time."
So what's the schedule and how do you watch? Simple – book mark the Warhammer Twitch Page and tune-in based on your time zone: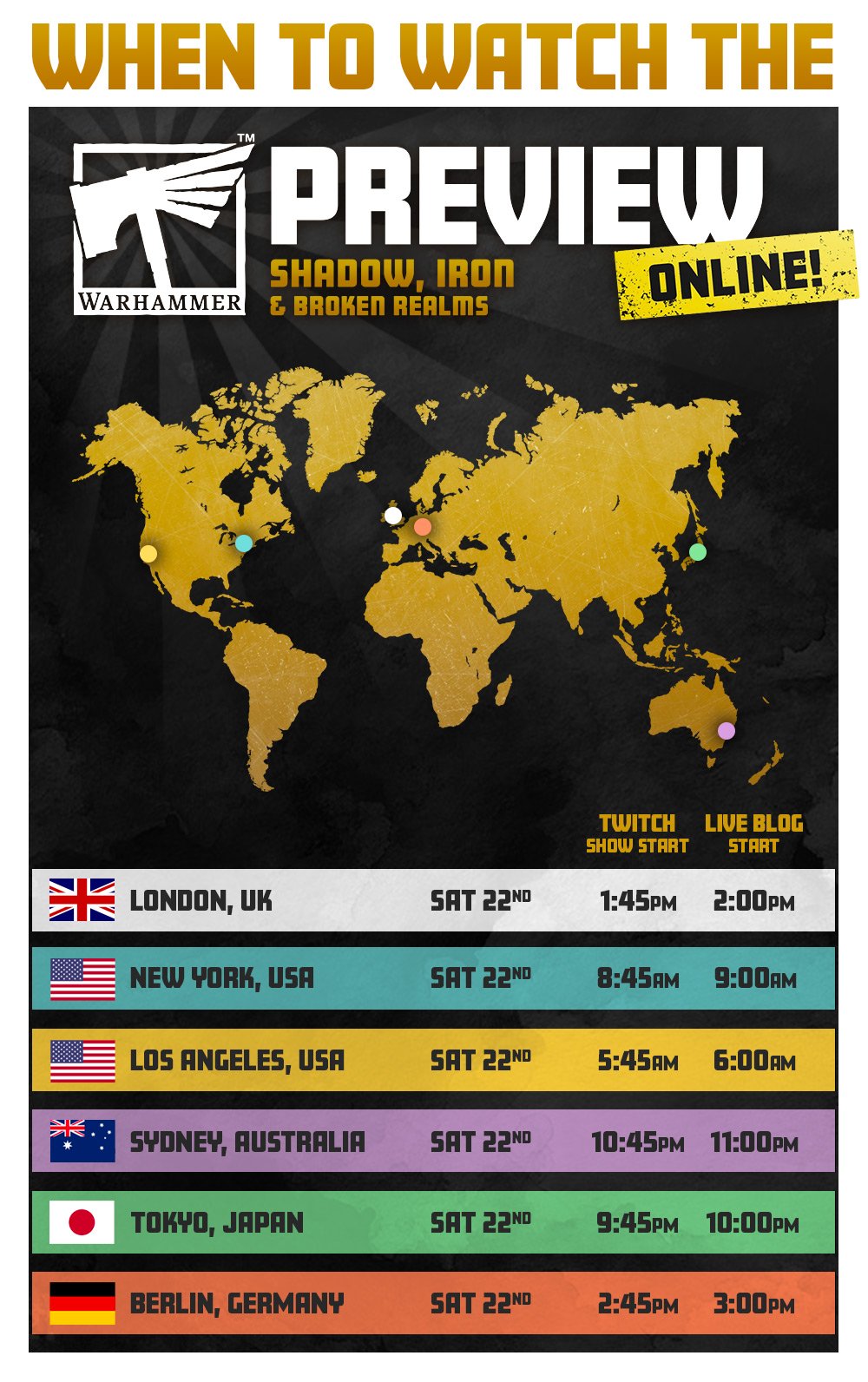 And if you miss the initial start-up, GW typically re-runs the show again immediately after the live stream or you can catch it via their VOD as well.
"Shadow, Iron, & Broken Realms"
Based on that header, what do you think we're going to see previews of? Are we going to finally see some of the Shadow Aelves?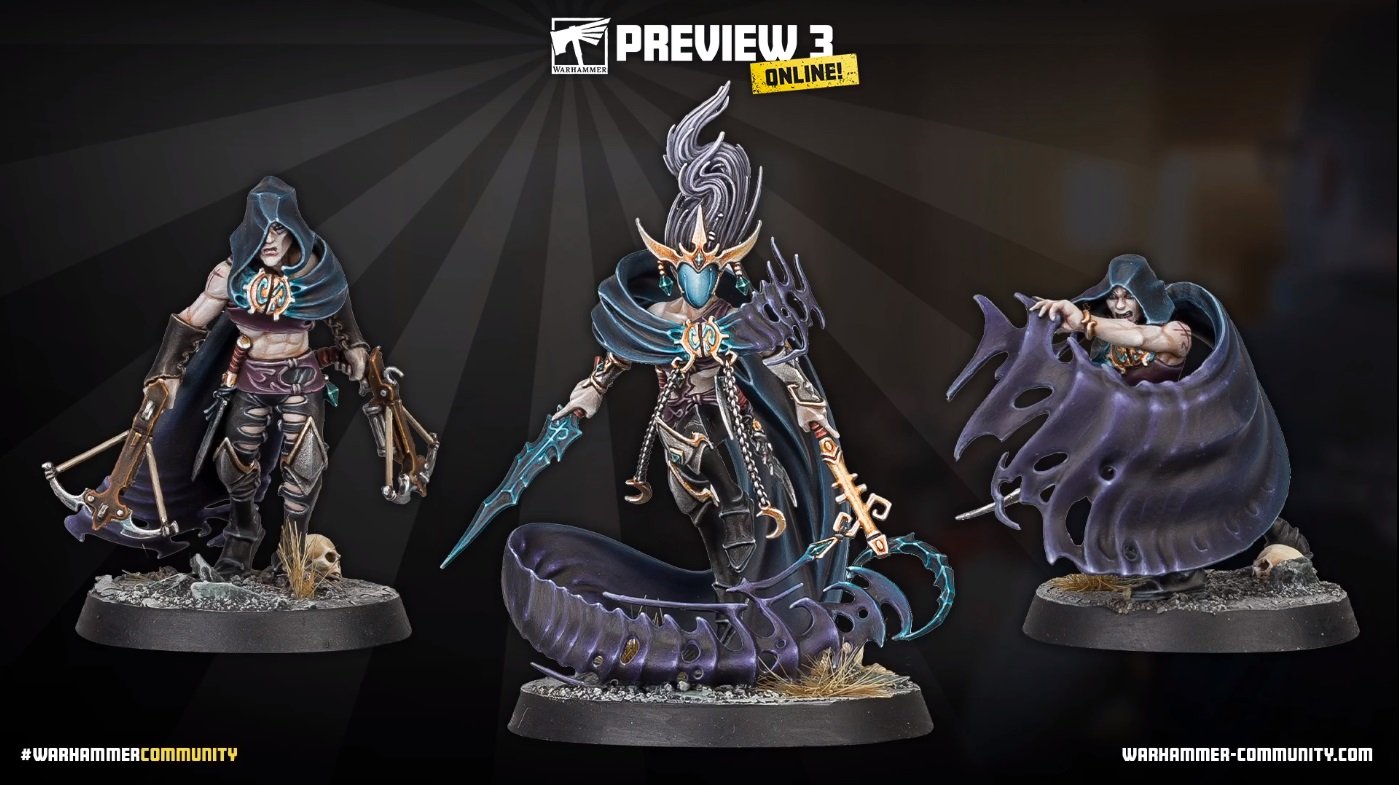 Iron could be a hint at the House of Iron from Necromunda – we might get more info on the upcoming Orlock book and models: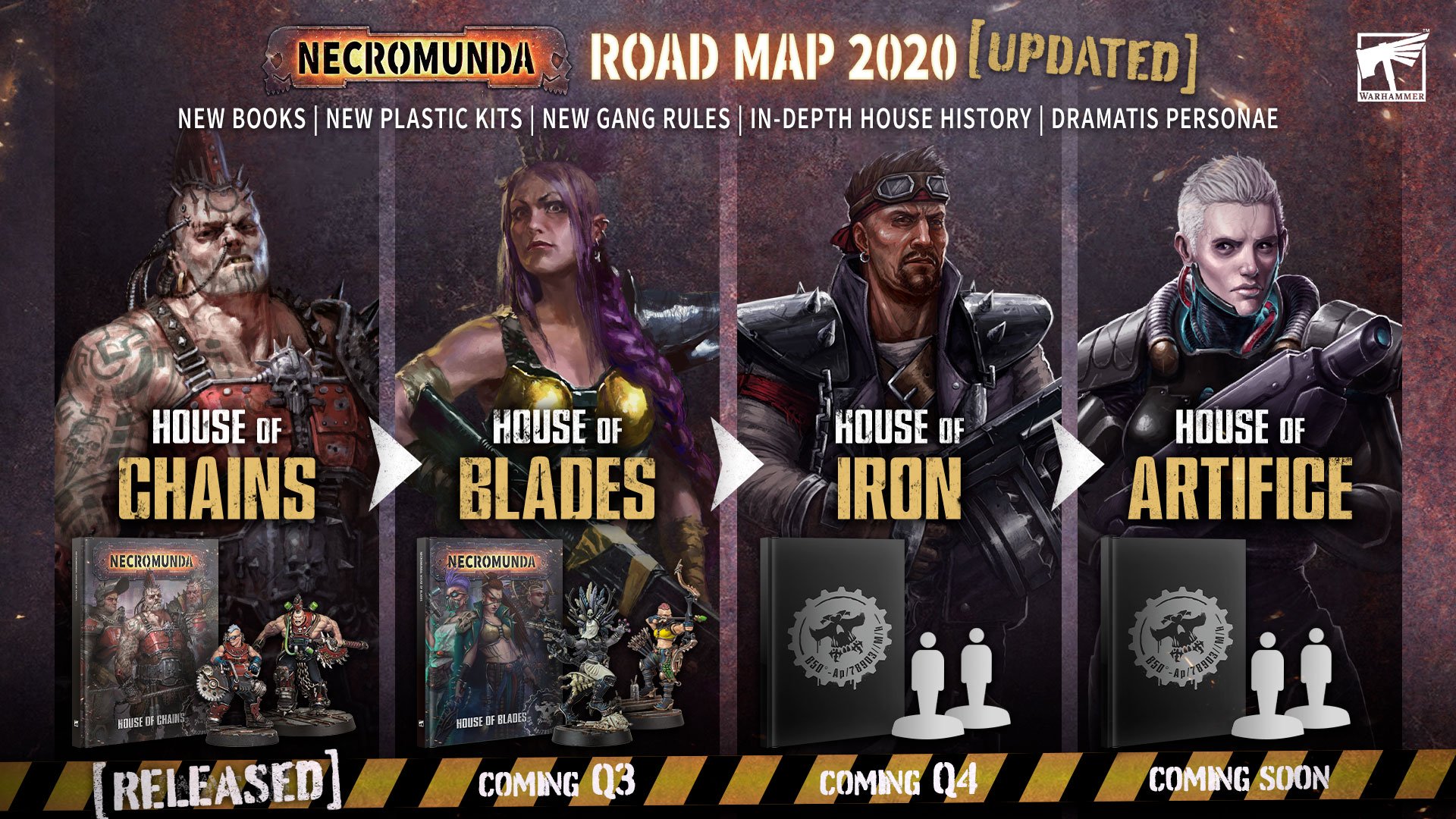 But what about Broken Realms? Well, the preview is showing off things from 6 game systems according to the graphic above…that's going to be a lot to take in! The next season of Underworlds? More Warcry Goodies? What's up with the Horus Heresy line? Oh and let's not forget about 40k and AoS. Saturday is going to be PACKED.
What do you think Broken Realms is alluding to? What about the other previews? Got any guesses – drop them in the comments!