Did the Rumor Engine go to Burning Man? No – but it's got a burning man's skull in today's preview from the future!
Get ready for some strange imagery from today's Rumor Engine. This one is kinda weird so let's just get into it.
"The Rumour Engine doesn't know which day it sends its mysterious images back to, but by pure coincidence, we just happen to receive them on the same day every week! Take a look at this week's offering."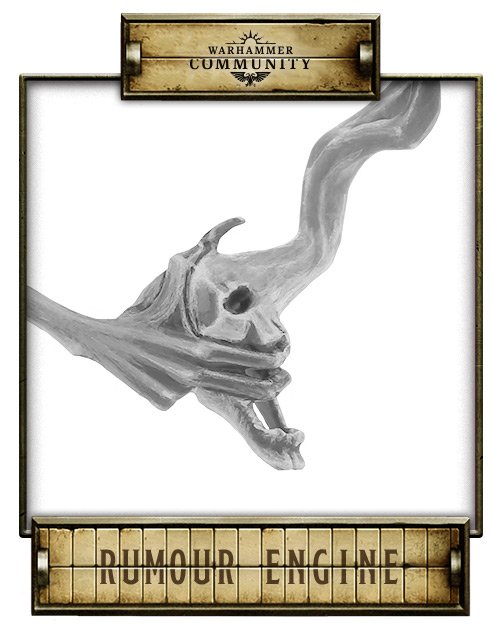 So what are we looking at? Well, let's break this down – we've got a hand holding a skull that appears to be flaming – but is it flaming and what's up with that hand!? Let's talk about that hand first.
For starters that hand is holding on to that skull awkwardly. It also has some freakishly long nails and digits. And the wrist looks pretty thin as well. It's very undead-like. Maybe this is a spirit of some kind – or vampire.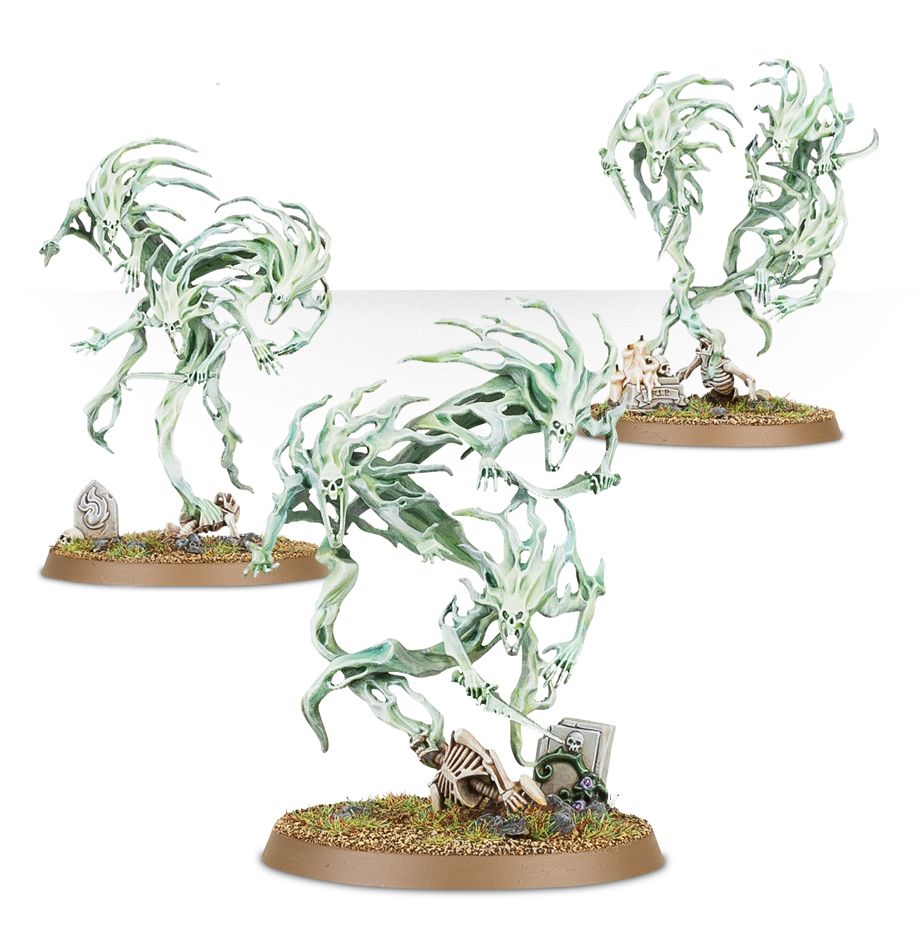 Spirit Hosts have long, thin hands and wrists and also have a similar "ethereal flame" exiting corpses.
At the same time, Spirits don't have the same creepy nails that this hand does. It's more ghoulish looking.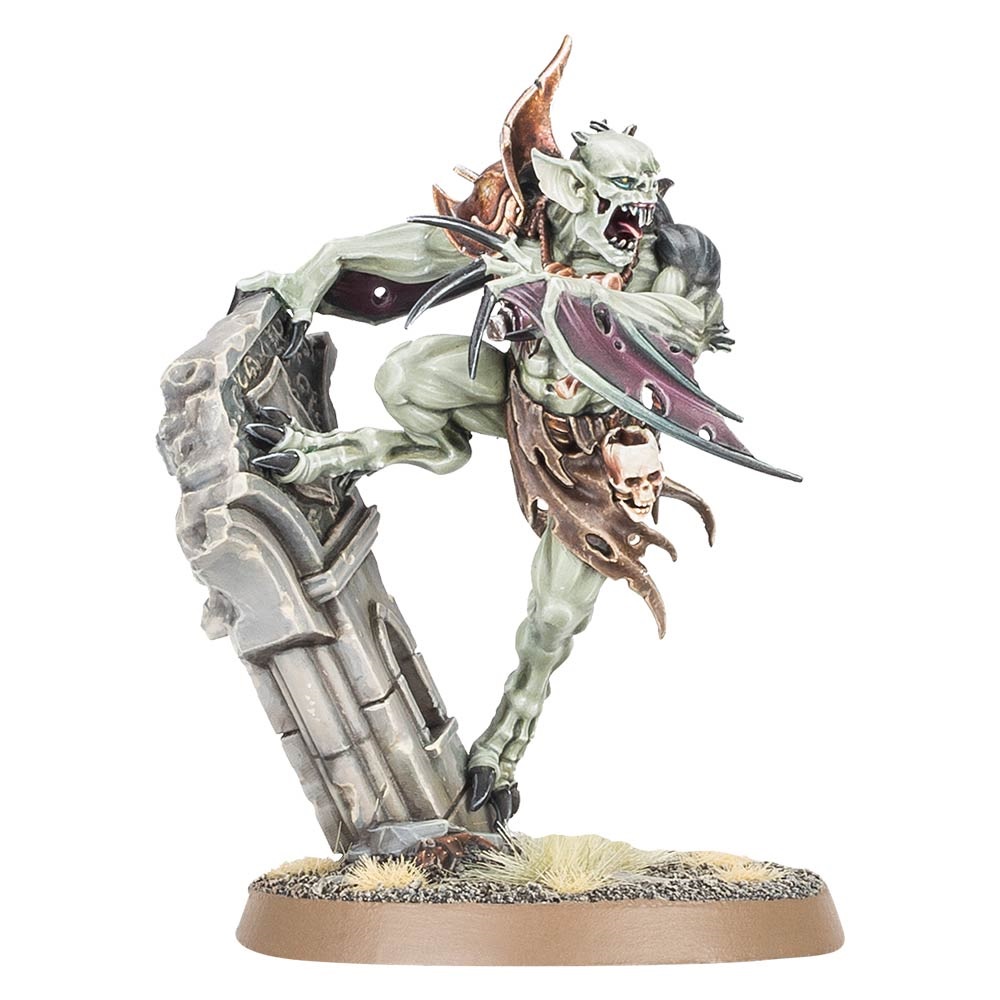 Are we looking at a new type of Ghoulie or Vampire? Perhaps a Necromancer's hand? So what about that skull? Again, it's kind of an awkward pose holding the skull – and if it was "on fire" I would assume the hand would want to drop it pretty quick. It looks more like the ethereal soul-fire effect we've seen in Spirit Hosts or from Nighthaunt miniatures. Like some type of ghost summoning thing going on.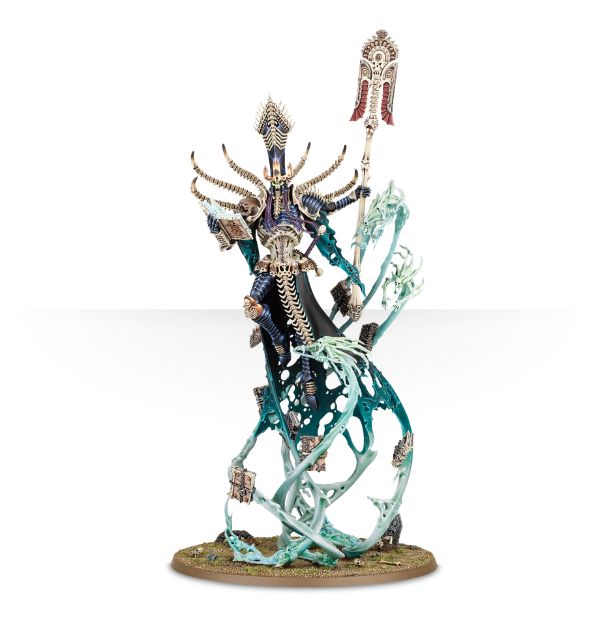 "You need some souls summoned, all undead-like? I got you covered."
So is this an undead hand or is it something very different?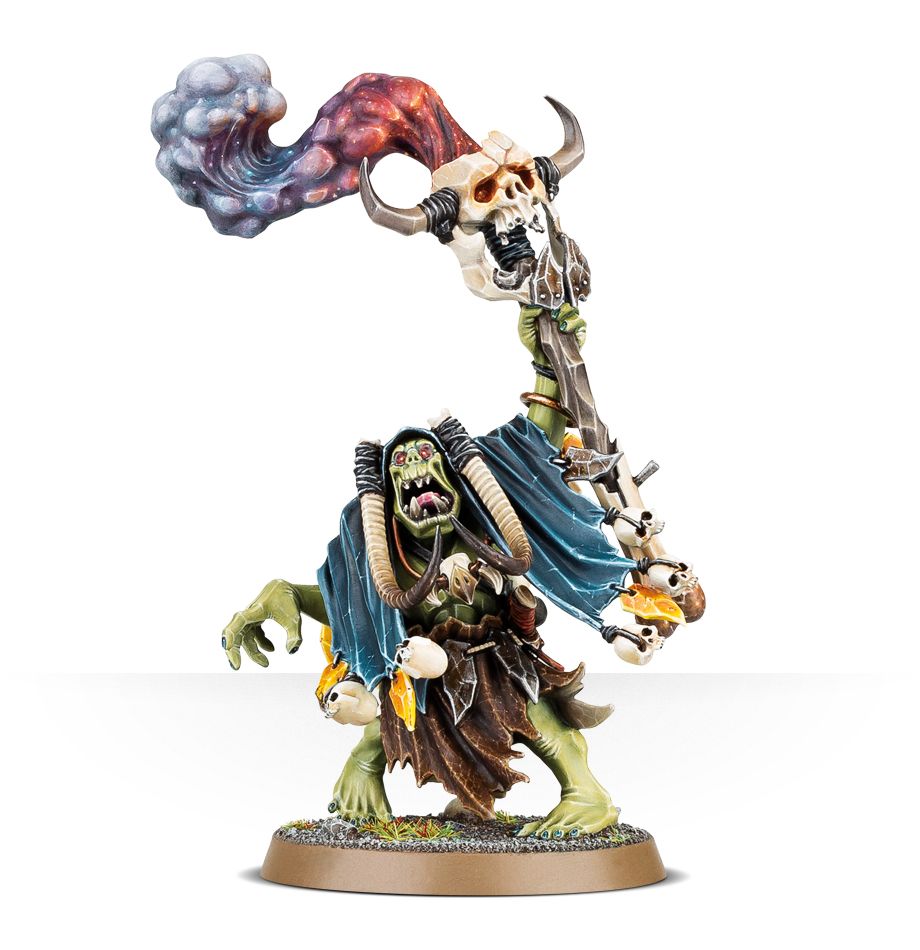 The Weirdnob almost fits the bill – but he's got a better cuticle-care routine.
Alright Internet – we're handing this one off to you. What do you think this one could be? Let us know in the comments!