Lego: A Brick Built Grand Piano the Actually Plays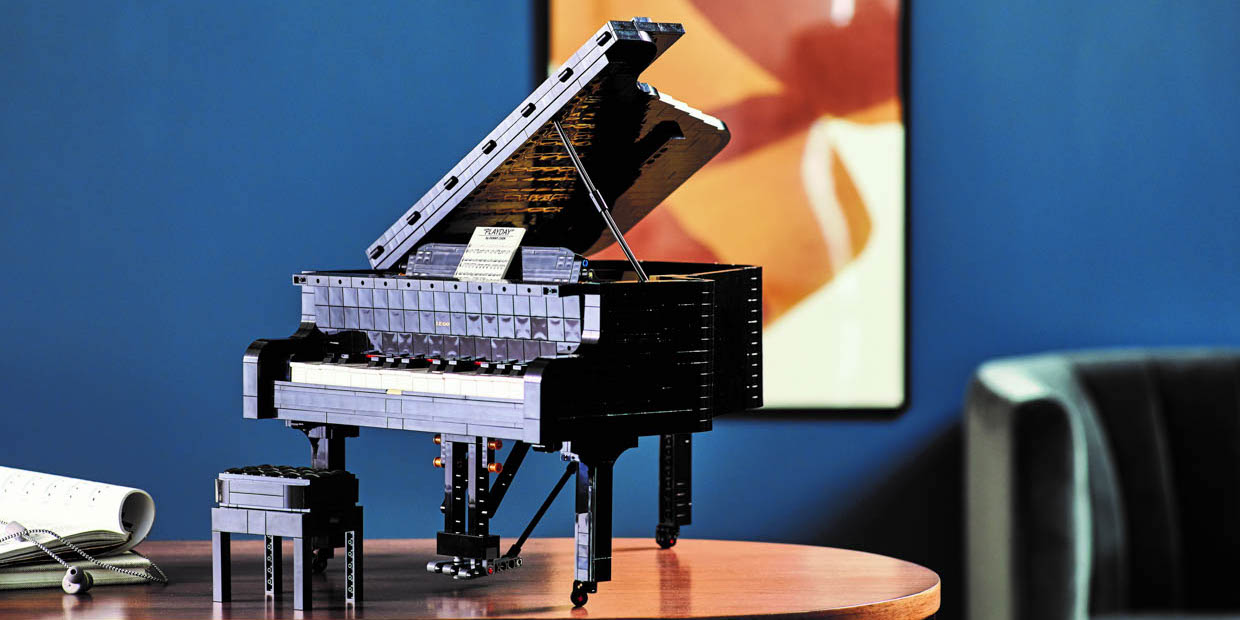 This 3,662 piece Lego Ideas set can play music due to a clever design and the Powered Up app.
Fan designer Donny Chen (his first submission) worked with Woon Tze Chee to create this set. It functions as a player piano with the app. The piano's hammer action and dampers automatically move along with the music or you can use the keys with your fingers to move them along with the music. This pint sized instrument is a feat of engineering and design.
It is temporarily out of stock at the moment, but it will be back when Lego catches up to demand.
Lego Ideas Grand Piano – $349.99
3,662-pieces
The piano measures over 8.5" (22.5cm) high, 12" (30.5cm) wide and 13.5" (35.5cm) deep when closed.
Revel in the authentic design details of this beautiful model, from the top lid that can be propped up just like a real grand piano's, to the opening fallboard and piano leg wheels, plus a height adjustable bench.
It has a removable 25-key keyboard, authentic hammer action, moving dampers and pedal, and motor. Combined with the LEGO Powered Up app, you can play a tune yourself or automatically.