RPG Accessories: D&D Jewelry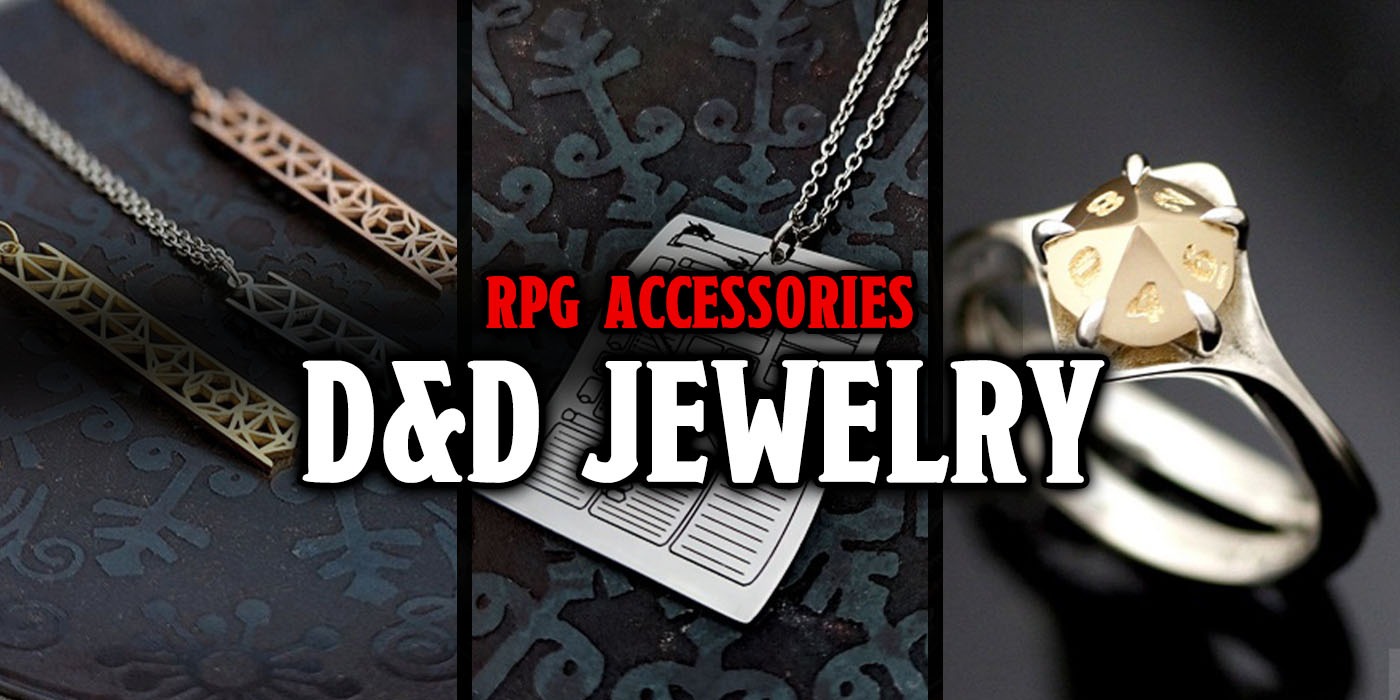 From obvious charms to simple and subtle covert designs and even engagement rings, there is a plethora of jewelry out there celebrating nerd culture and D&D.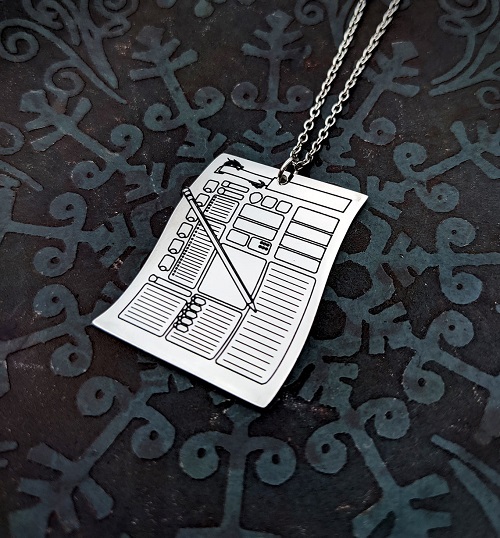 Sometimes when it comes to wearing your fandom on your sleeve (or on your neck) being subtle feels like a waste of time, and for times like that there is an entire D&D character sheet for your necklace wearing needs. It's not quite large enough to fill in, but all of the details and thoughtful touches are there down to the shape of the AC bubble and the three life and death save markers.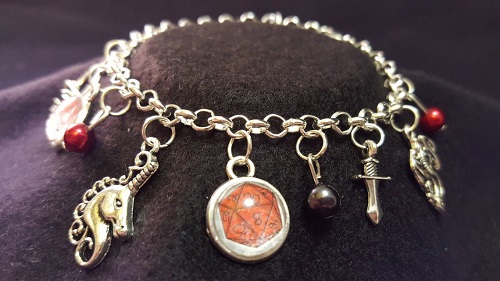 Charm bracelets can be a lot of fun, fitting a bunch of tiny little markers of your interests and passions into a very small space, and this one will show off your love of tabletop RPGs. Covering the basics with weapons, dice, and the eponymous dragon, this piece will let anyone with a sharp eye know that you love rolling dice and going on adventures while adding that fun charm bracelet click-clack to your day.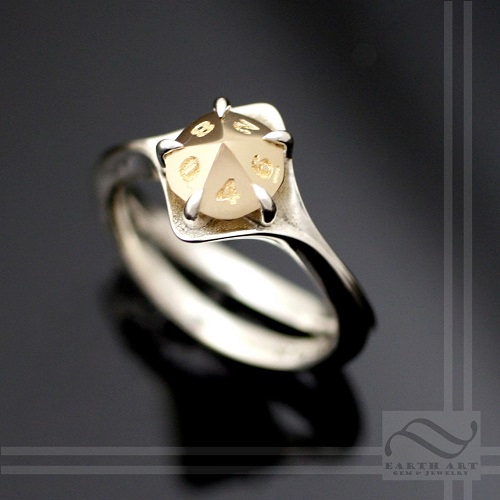 Diamonds are expensive and not nearly as personal as drawing attention to your partner's favorite hobby! This ring is gorgeous, was designed made with love for the game, and has fantastic reviews. If you're a nerd thinking about getting engaged to another nerd this might just be the perfect piece.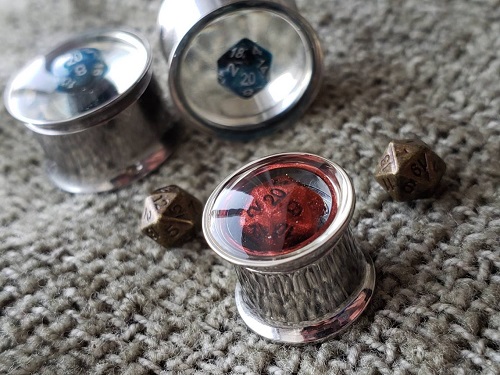 If you're not the sort of person who has ever gauged their ears or could understand why anybody ever would, these probably aren't the pieces of jewelry for you. But if you're half of my weekly D&D group these might be perfect for you. Coming custom made in a variety of finishes and sizes, these dice filled plugs will make sure you always have your lucky D20 with you.
Subscribe to our newsletter!
Get Tabletop, RPG & Pop Culture news delivered directly to your inbox.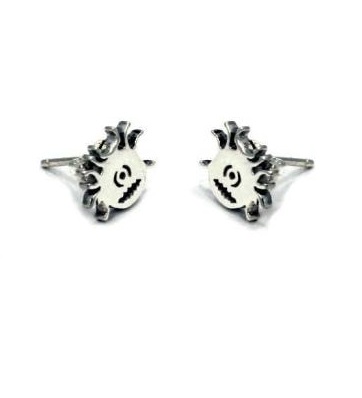 If you're looking for something a little more simple and a little more subtle, these beholder studs won't raise any eyebrows or draw much attention aside from people who have already beheld the beholder. The simple design is very cute while representing a terrifying monster well, and if you're looking to blend in, most people would probably think it's a weird flower at first glance. Made of hypoallergenic stainless steel, these earrings will be a low-key piece of D&D fandom you can wear everywhere and everyday.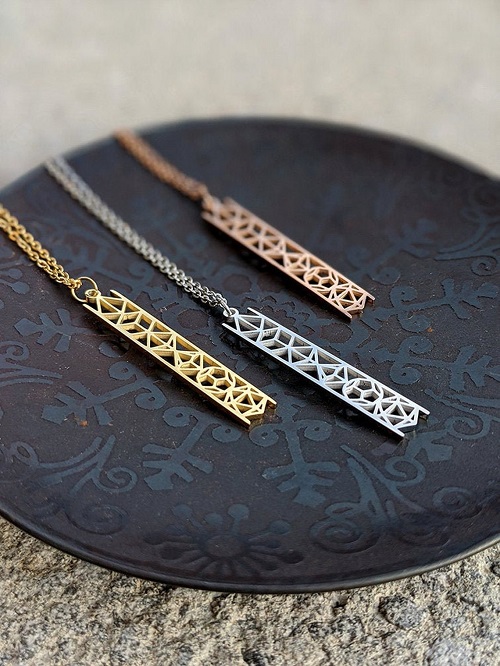 This is another subtle, but very very cool design by WitchHunt. Each pillar has your entire row of D&D dice represented in a simple and sophisticated geometric design that will look modern and abstract to anybody who doesn't already know. You can get the necklace with an optional set of D20 studs in the same design and pick from three finishes.
Do you have any D&D jewelry? How about any nerd-culture jewelry in general? What's your favorite subtle way to show the world your favorite hobby?
Happy Adventuring!