The House of Blades is built on a sharp foundation of new rules that show off their new models, both dead and alive. Check 'em out.
The ladies of Necromunda's house Escher are powerful and agile assassins, who fight with blades and needlers and deadly venom. And with new Wyld Runners and Death-maidens joining the fray in the upcoming book, House of Blades, they have more options than ever for digging into their particular talents. Let's take a look at what House Escher can do!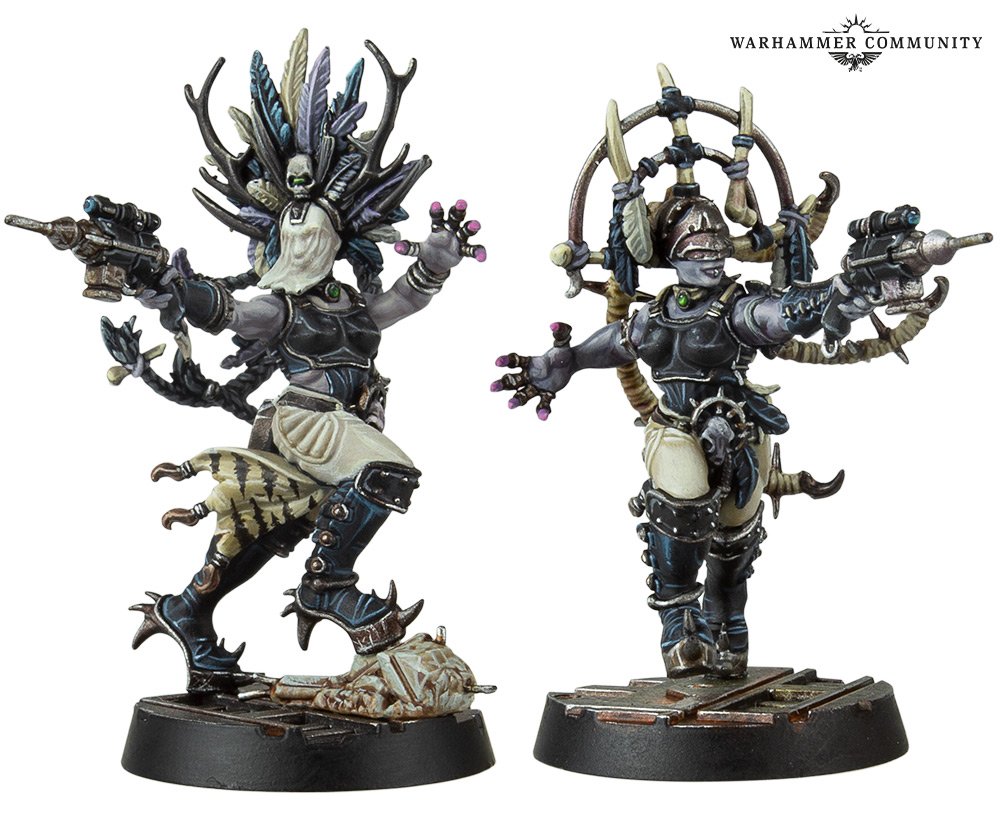 We start with the Death-maidens. These are fallen House Champions who have been brought back to life. A fact that's reflected in their special gang tactic that keeps them going if they kill an enemy.

This is because they're pumped up on so many stimms and chemicals to bring them back from the dead…to the point where their blood is poison. Which means that if they fight with poison, it's somehow deadlier poison because it's them wielding it.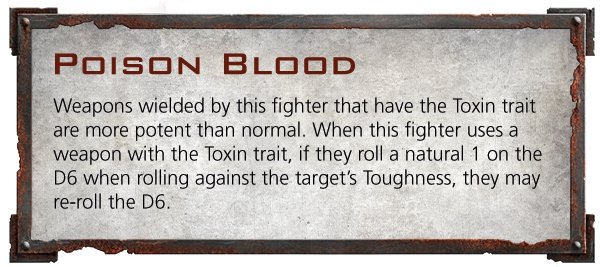 This pairs well with the Venom claw, which is one of the Death-maidens favorite weapons. With Entangle and Toxin, you'll be hewing through gangers like a phelynx claw through human flesh. Speaking of phelynxes, these vicious beasts join the Wyld Runners with their deadly claws.

And potent venom…

Wyld Runners come with whips, which help them wrangle their phelynxes:

Both of these are fairly cheap, too, so you can readily outnumber your foes and then just tag them with toxins until they fall over, dead. Of course, you'll have a lot of prospects that need to be backed up by powerful leaders who can survive the fight. Which is where the new skills introduced in the book come into play. Take Combat Virtuoso, for instance.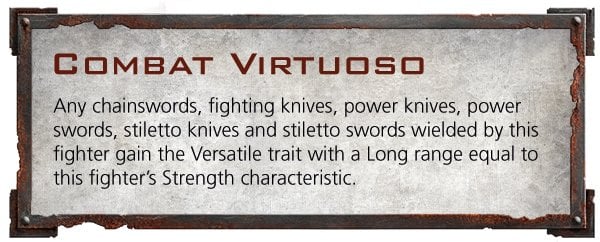 This lets you reach out and touch someone up to 3″ away (assuming your strength isn't somehow higher than 3), allowing you to keep your distance, dealing death from relative safety. Just don't miss.
But if that's not your preferred playstyle when it comes to Escher, don't forget about their ability to wield deadly chemicals. The book comes with rules for brewing up your own Chems to use. You'll pick up to three different options from a list of traits, here's a sample of two of them:
And that's just a small taste of what House Escher can do.
Get ready to run with the House of Blades tomorrow!