Are you a lore junkie and map fanatic? Then you're going to want to spend some time looking at the new Warhammer 40k Galactic Map!
Games Workshop has updated the Warhammer 40,000 Website to include a brand new interactive Galactic Map. You'll have to go to the page and scroll down, but once you do, you'll be greeted with this flashy new map: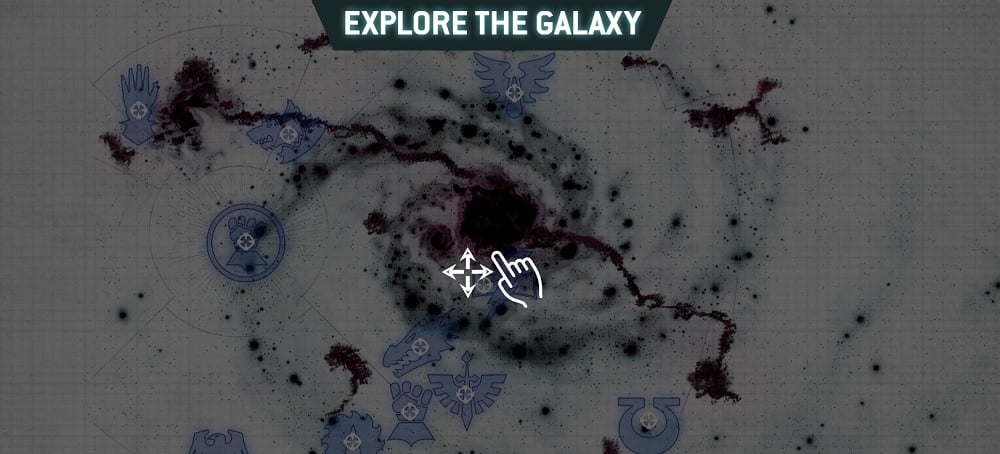 The map is interactive and you can hover over sections to learn more about the forces/planets highlighted. In the picture below, the Space Marine faction is selected so 11 chapter's home sectors are highlighted.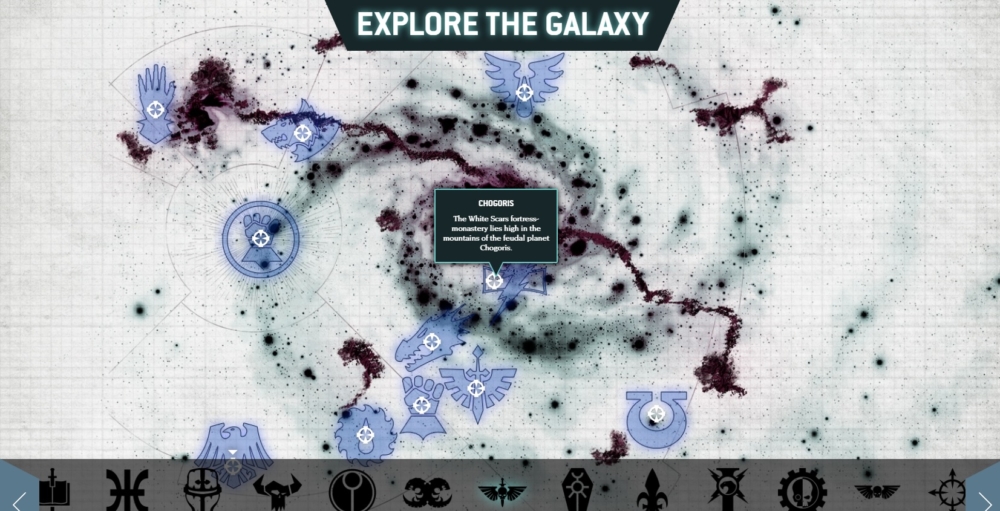 Above you can see the White Scars homeworld of Chogoris is highlighted with a bit of info about the planet.
Let's check out another faction – like Orks!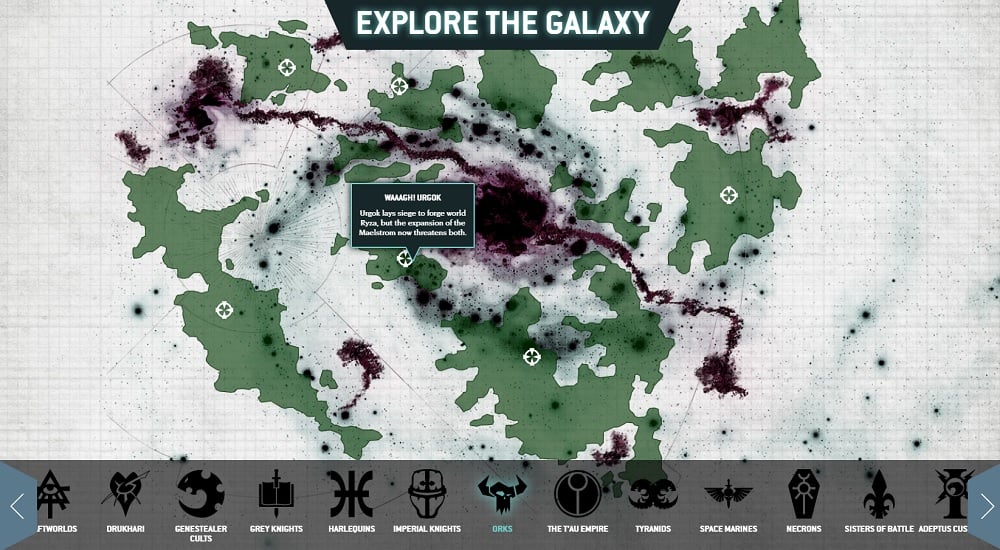 The Orks are all over the place and you can see from their active areas. Each is a different WAAAGH!!! and again you can hover over them to learn more.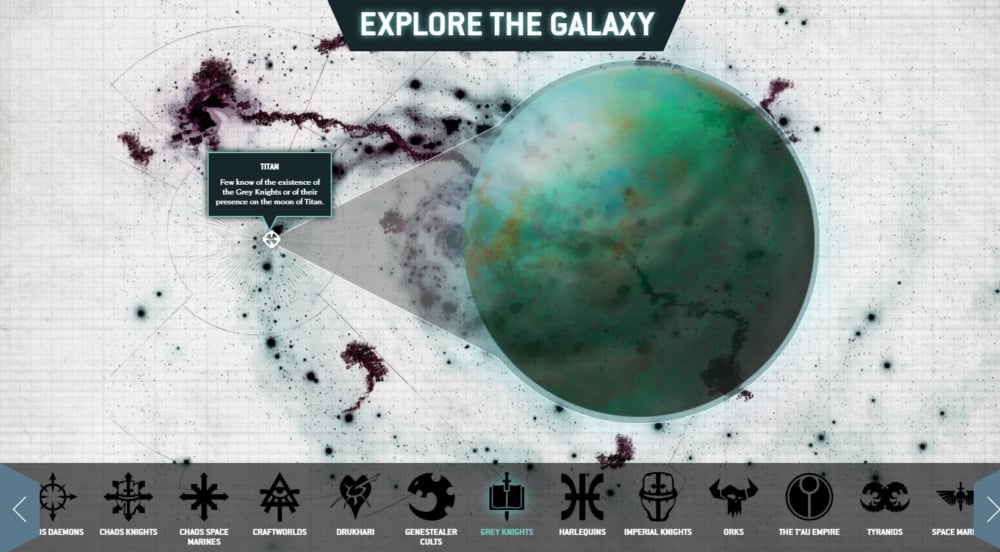 Some factions like Grey Knights spotlight a specific planetoid. In this case, it's their home base of Titan. There are other factions like Chaos Daemons who are basically resigned to areas where the warp is strongest.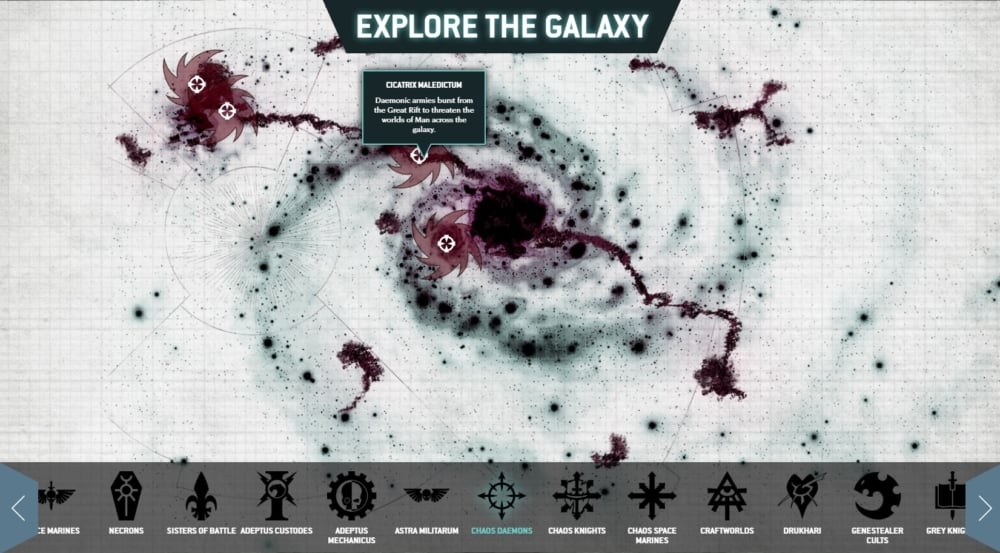 There are a ton of areas to explore and every faction is represented in the bar at the bottom of the map so you can read-up on your favorites. Or learn about your enemies. This is a quick intro to each faction as well. If you're looking for some inspiration for your next campaign or army this might just spark some fire in your mind to get you going!
So pop over to the Warhammer 40,000 Webpage, scroll down, and play around with the new map today!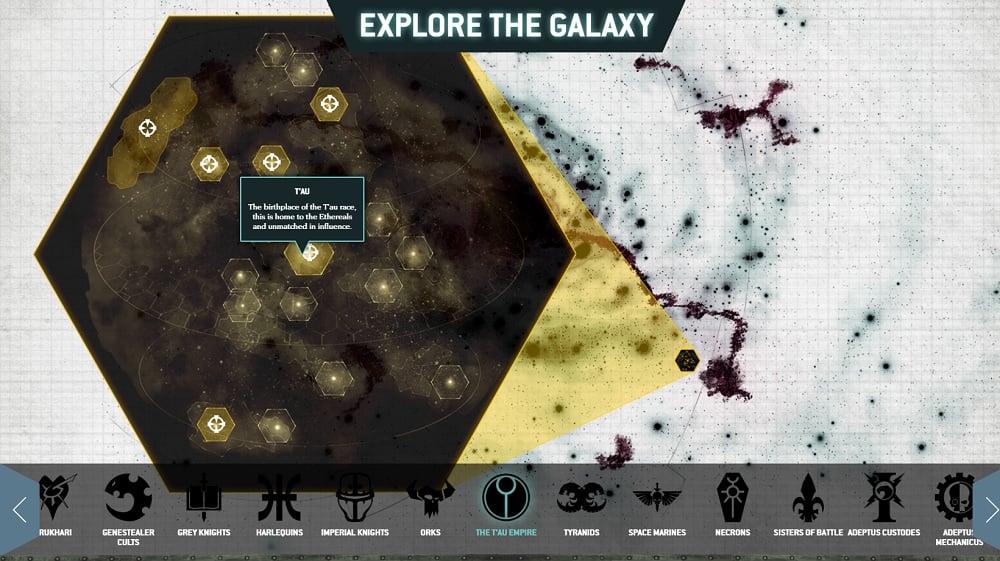 It's a pretty cool map for each faction!