Warhammer 40K Next Week: The Final Blackstone Fortress Expansion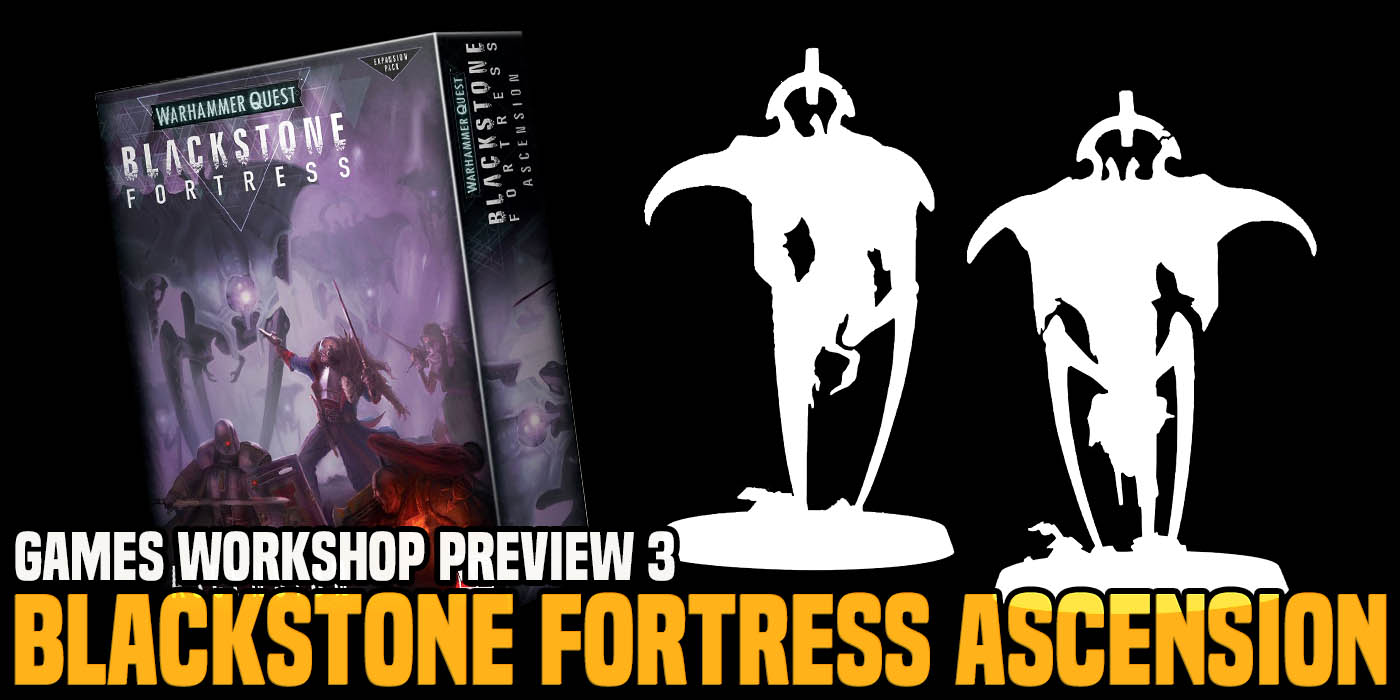 It seems like Blackstone Fortress is coming to an end with a climactic conclusion as the final expansion is released for pre-order.
It seems the dark secret at the heart of the Blackstone Fortress will soon be coming to light. Next week heralds the end of a major storyline as the final expansion for Blackstone Fortress goes up for pre-order. The thrilling conclusion to the harrowing tale of explorers delving out from the hodgepodge settlement of Precipice will take all your skill, cunning, and luck to get past–but if you can, the rewards are nothing short of legendary. Let's take a look.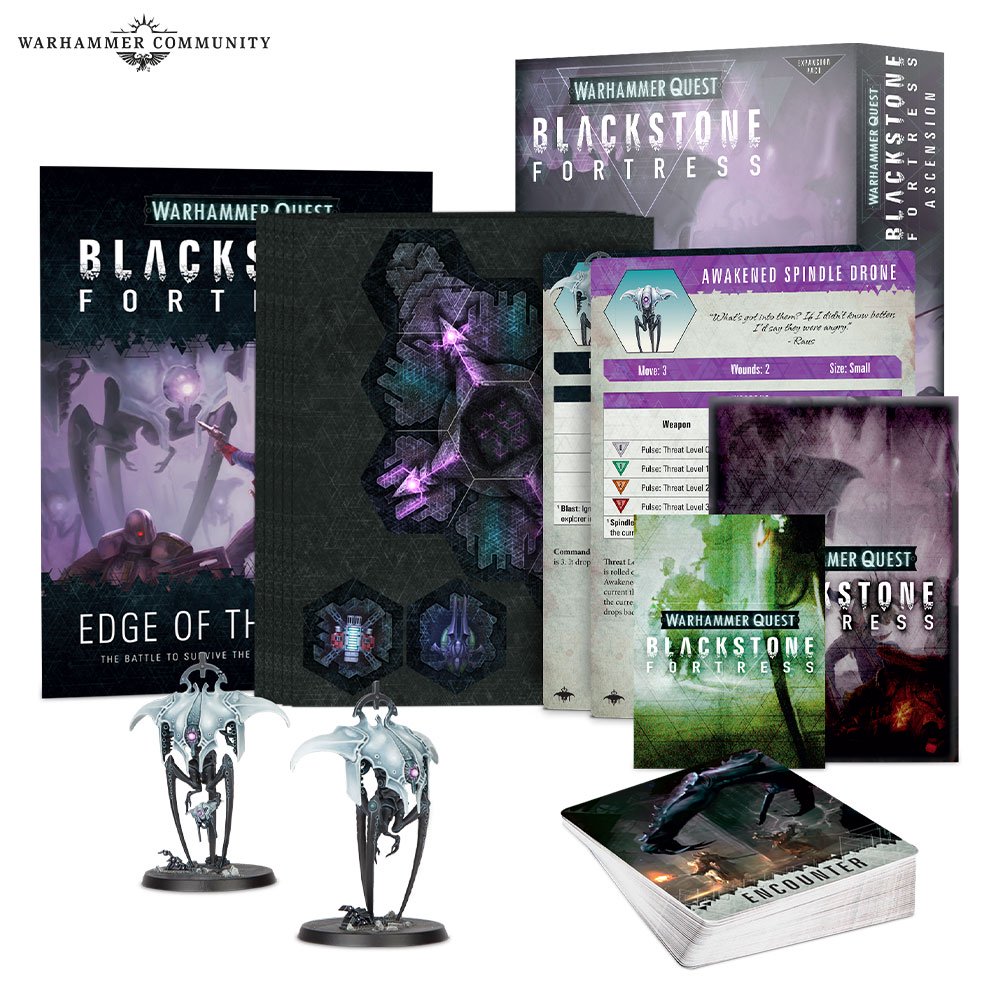 Ascension unleashes the full might of the Blackstone Fortress, as new Guardian Drones are released and the Labyrinth itself seems to come alive. This one's for all the marbles, so the stakes have never been higher–which means you don't have the safety of Precipice to hang onto. Instead, a new "rolling road" format means you'll be constantly looking for a stronghold of safety, while still racing against time to try and take hold of whatever will is driving the Fortress. You'll have to contend with two massive Guardian Drones: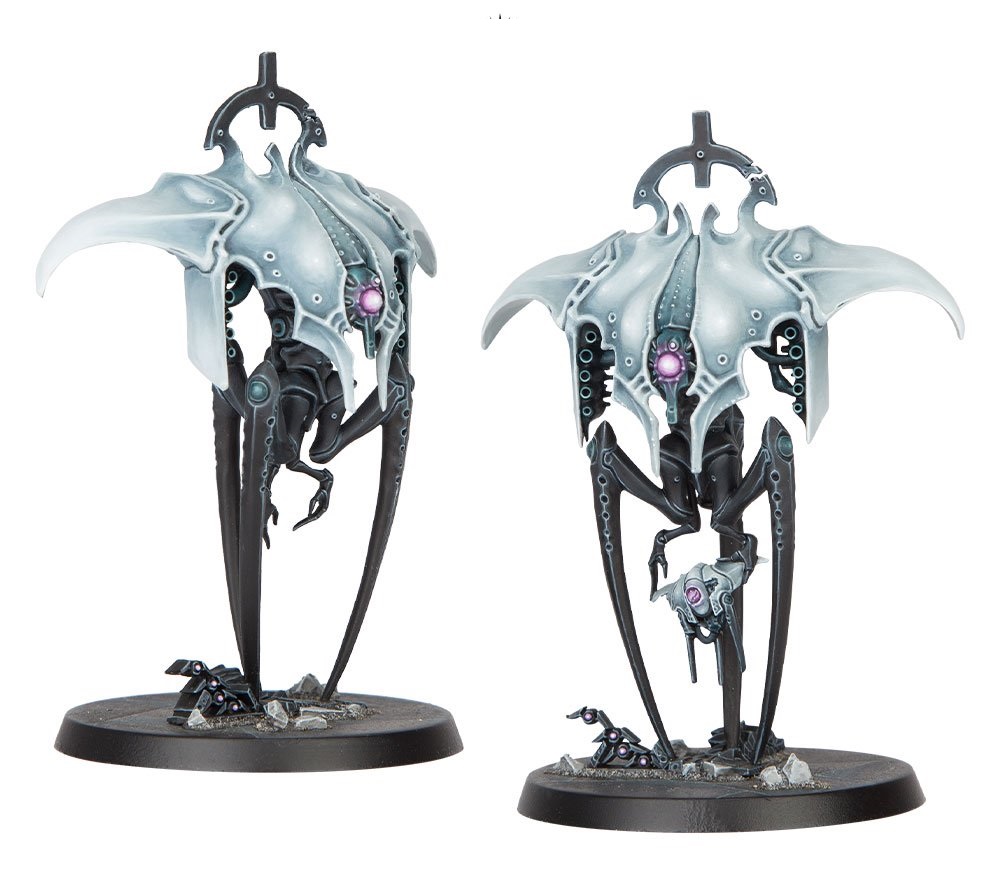 It looks like one of them is meant to be holding a spindle drone. Just to give you a sense of how big these bots really are. What mysterious power drives them? What are their goals? What will the exclusive, hidden reward card be? Will it stand up to ending the ongoing campaign that has been Blackstone Fortress?
We'll have to wait, to find out. But in the meantime, you can pre-order all this, plus a host of Blackstone Fortress related stories and black library novels that explore just what Janus Draik really wants, next week.
What do you think the secret of the Blackstone Fortress is? My money's on an ancient AI built before even the Old Ones.