Black Site Studio Brings Classic Horror to the Tabletop with 'Don't Look Back'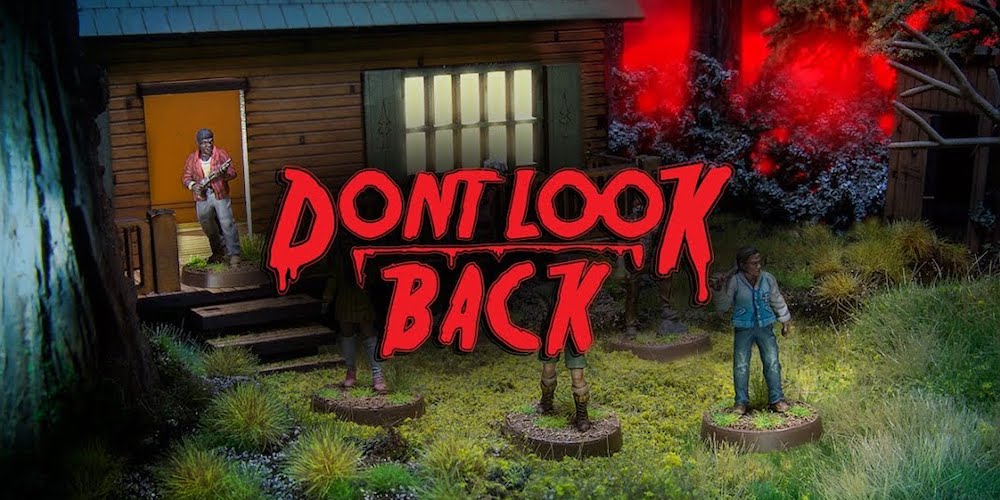 Pick a hero and live your favorite horror movies with this new fast-paced and trope filled game.
The sound of heavy footsteps moves closer and closer. You and your friends came here for some fun, but now you're fighting for your lives…. Welcome to Don't Look Back.
If you're into horror tropes and gore-fests, this is the game for you. Don't Look Back can be played solo or with a co-op of up to four players. Take on an AI Killer with an array of weapons in a fast-paced game – a plot can be played in under an hour – that has easy to learn rules. The minis and terrain look fantastic, too.
At the heart of Don't Look Back is The Rule of Cinema. We urge you to get into the moments playing out on the tabletop to tell a story that is uniquely yours. Whether you play through a whole plot or only a few turns, we want you to have favorite moments that you and your friends talk about and are eager to relive again.
Black Site Studios has opted not to go with Kickstarter for this, so you can pre-order the core game or a bundle with two expansions both of which are ready to ship next month.
Don't Look Back Core Set – $98.99
Don't Look back full 32 page rules Booklet
6x Hero Minis
1x Killer Mini (with tons of weapon and head options)
Tokens and Dice
1x Large Lake Cabin
1x Well
1x Woodshed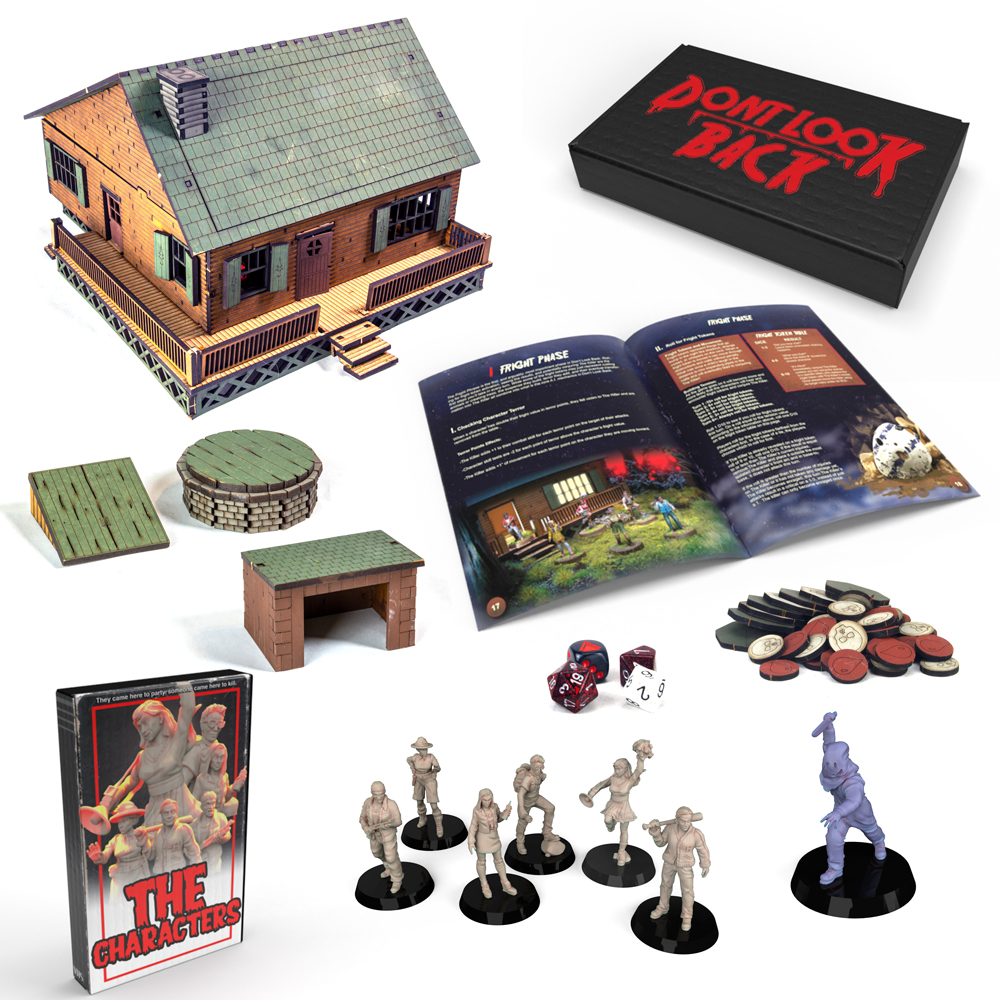 Don't Look Back Founders Bundle – $98.99
Everything in the core set
Death on the Line – Boxcar Willy

1x Boxcar willy miniature
Printed rules add-ons and scenario booklet with 3 new scenarios

Attack of the Greys – The Visitors

3x Visitor miniatures
Printed rules expansion for using the Aliens and scenario booklet with 3 new scenarios