Blood & Plunder: Plastic 28mm Pirates Taking the High Seas Soon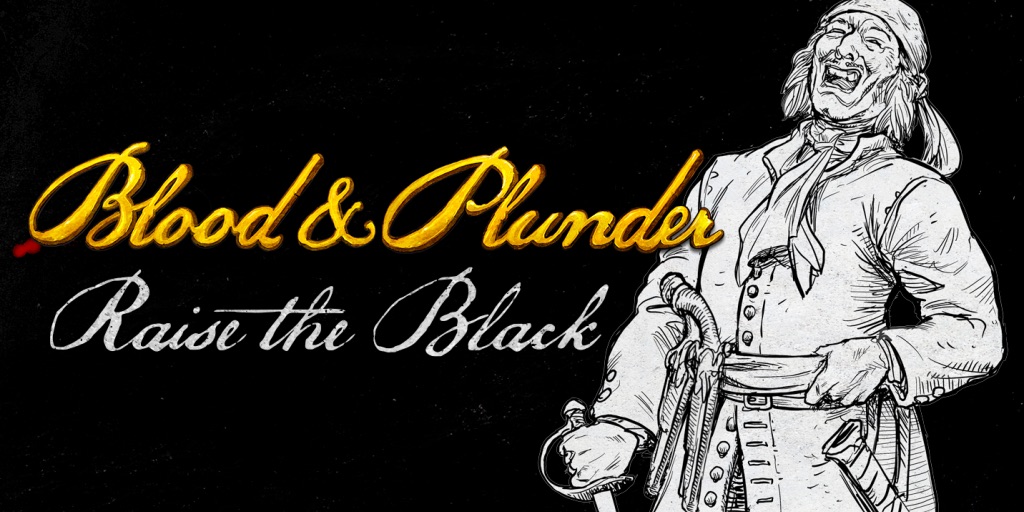 Firelock Games is getting at it again! They are heading to Kickstarter again soon to bring us more beautiful 28mm ships and miniatures for the age of piracy.
For those that don't know, Blood & Plunder is a 28mm miniatures pirate game with the most beautiful miniatures and ships that you have ever seen on a gaming tabletop. The new timeline takes the pirate game up in time to the age of Blackbeard and the other classic pirates that we know.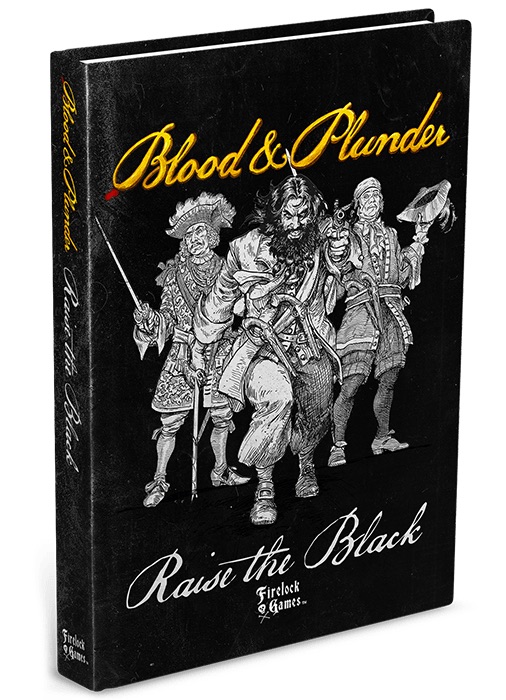 This time, they are going plastic and we have some preview pictures of their newest ship and miniatures! This is the Bermuda Sloop. It will come two per new Blood & Plunder two-player starter set, and there will also be an option to buy them individually. If this is something that interests you, it will be coming to Kickstarter on October 6th (2020), and there is a sign-up page for news.
Now, let's get into it…
A New 28mm Tall Ship!
I spoke with the designer of the game, and here is what he had to say about the model kit.
So, first of all, this will be a multi-part hard plastic kit that will include everything pictured plus a bit more probably. Many of the parts you see on the deck such as the capstan and pumps are optional bits that players and modelers can choose to use or not and don't effect game play but look cool! Though is is mostly done, what you see is still a bit of a work in progress. Some minor details like the tiller will change slightly. Which by the way, is fully functional and will move the rudder from side to side for those that like to play with their toys.
From a September 8, 2020 email from Mike Tuñez.
For more on the ship, check out the original unveiling article. Now, aside from the ship, there will also be plastic 28mm pirates!
Subscribe to our newsletter!
Get Tabletop, RPG & Pop Culture news delivered directly to your inbox.
New Plastic Figures
Firelock Games will also be making their new miniatures in plastic. The metal ones will still be around and the plastics are made to scale in perfectly with the metals, but the new figures in this campaign are plastic. This means new modeling options for us! Below are some sample pictures.
Getting in the mood
Personally, when getting excited about Blood & Plunder, I like to watch Black Sails. Great show. Below is a small clip from YouTube if you haven't seen it before. Here we have Flint and Blackbeard in a duel.
I highly recommend the TV Show if the subject matter interests you. If you are in the mood for more about Blood & Plunder, be sure to check out my latest news article about the game. You can also head to Firelock Games to check out what they currently have available.
Wrapping it up…
Hopefully you enjoyed this quick preview article for Firelock Games' newest Kickstarter for Blood & Plunder: Raise the Black. This one sets sale on October 6th, 2020. This one is going to be an exciting one!!!

Read more about great Indie and Historical games on my site!
For more Blood & Plunder content, be sure to check out Must Contain Minis. Over there, you can find plenty of articles about all sorts of miniatures games. You can also follow me on Social Media. I am very active on Facebook and share posts of a wide variety. I upload my best pictures to Instagram and am also on Twitter.
My aim is to promote gaming with companies outside of those that already dominate the gaming market.