D&D: A New White Dragon Mini – This One's Gargantuan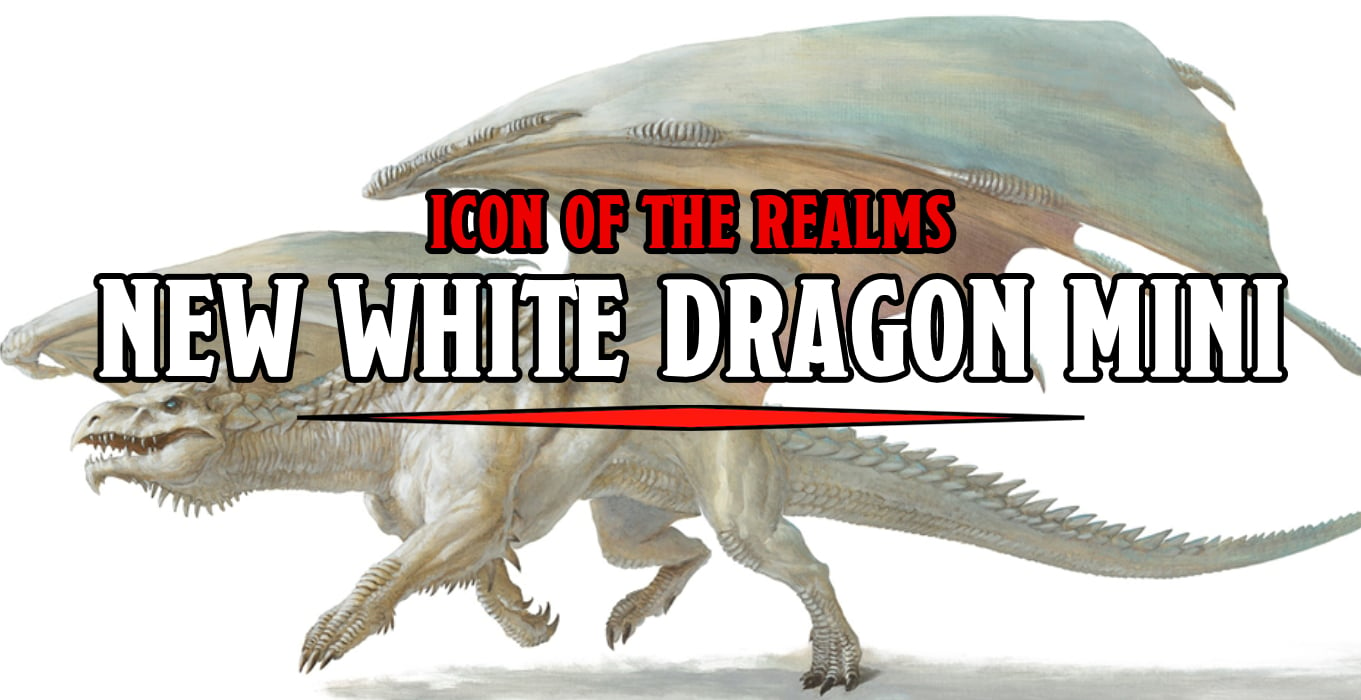 It must be white dragon season over in the Forgotten Realms, as yet another white dragon mini is up for pre-order from Wizkids. This one is massive!
WizKids must be well aware of the irony of making a "miniature" that's "massive" because they keep doing it. And it keeps working for them. Yet another mighty monster makes its way to miniature form. This time it's a legendary white dragon out of Rime of the Frostmaiden, Arveiaturace, an ancient white dragon lurking in the wintry realms of Icewind Dale.
via WizKids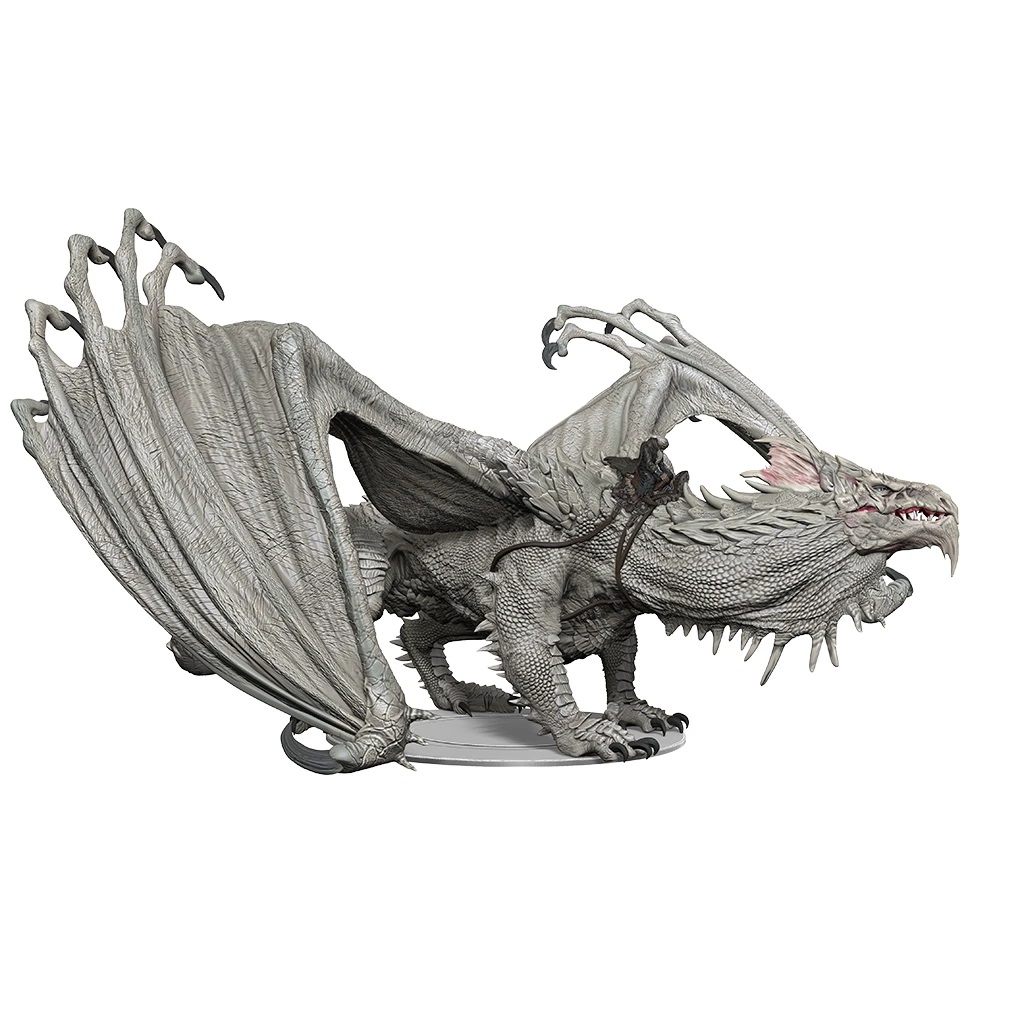 The ancient white dragon lives up to her grand size and demeanor. Arveiaturace is ready to take soar through the icy peaks, complete with removable rider and saddle.

White dragons tend to be the smallest of the chromatic dragons, but Arveiaturace is enormous – crouched over and standing at 7.5 inches tall, this figure measures 16.5 inches from nose to tail with a wingspan of 17 inches. Whether intimidating your party of adventurers or standing guard on your shelf as a display piece, the ancient white dragon is hand painted, showing the detail of the sculpt and accentuating every jagged scale.

Players have been itching to hear more about this ancient dragon, teased on D&D Live earlier this spring – now ready to take flight January 2021!
And you can see just what sort of detail is on there. Everything from the scales of the White Dragon, as well as its saddle and "removable rider," is represented here. You read that right. Look, Icewind Dale can get wild, if you let it. It's one of the best things about the module–the monster fights, if they happen, are fun. You can pre-order your Arveiaturace now, and if you're looking for another white dragon, don't forget WizKids other one, an adult white dragon that's not as large, but the perfect addition if you're looking for a dragon family.
Happy Adventuring!