D&D: Check Out This Fully Articulated Drizzt Action Figure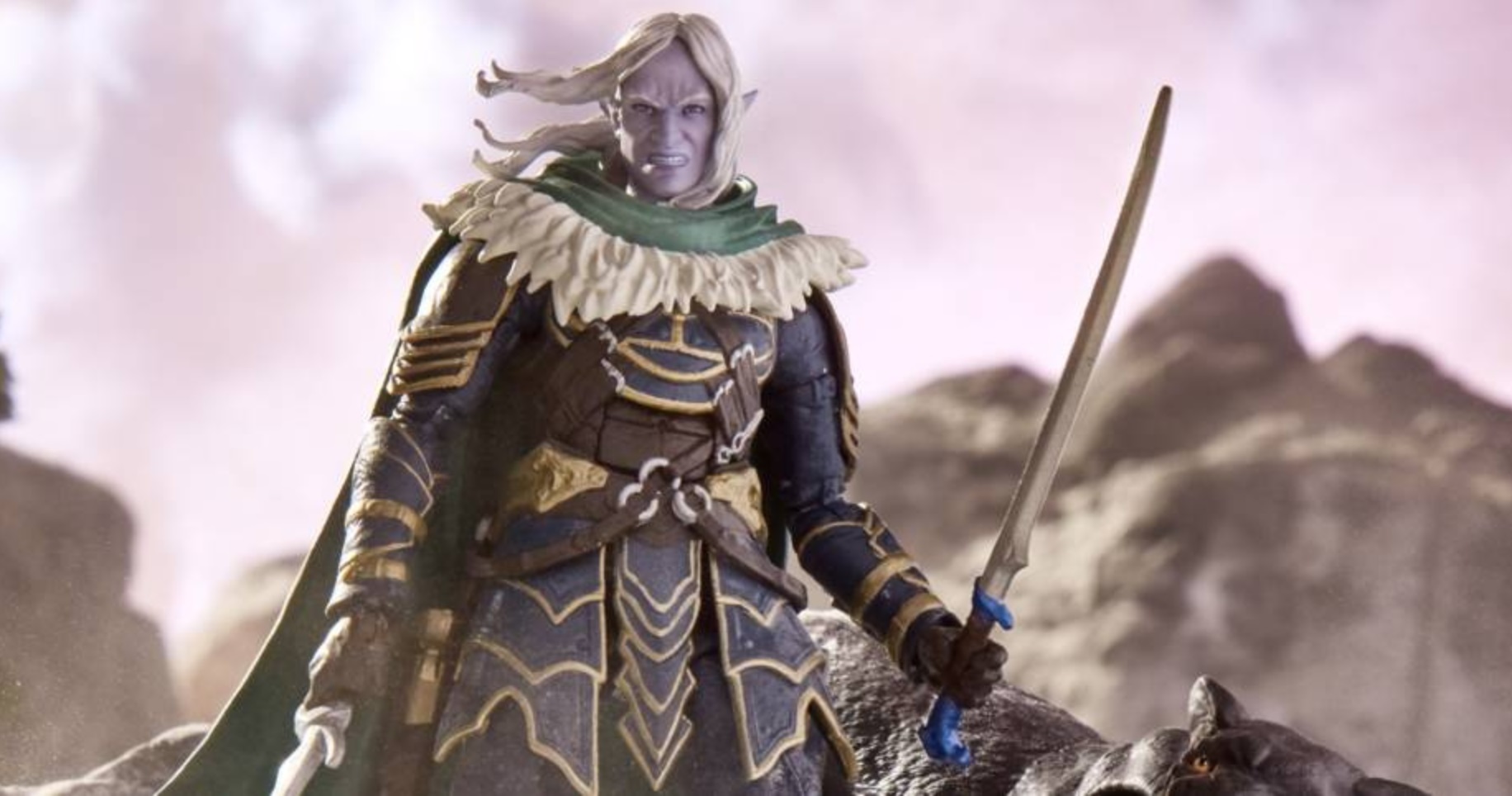 Hasbro unveiled a new Drizzt action figure earlier this week as a part of the ongoing Hasbro Pulse virtual event. Seems the Dark Elf is lightening up.
Hasbro Pulse Con is happening now, which if you weren't aware, is Hasbro's own "trade event/convention" happening all online this year. Yesterday and today they're rolling out new products, making announcements, and in general unveiling all of the things that you might well have seen at something like the New York Toy Fair, if it had actually happened this year. Instead we got Quarantine, Lockdown, and a global pandemic whose far reaching effects we've only begun to feel. Fortunately though, there have been some pretty sweet reveals.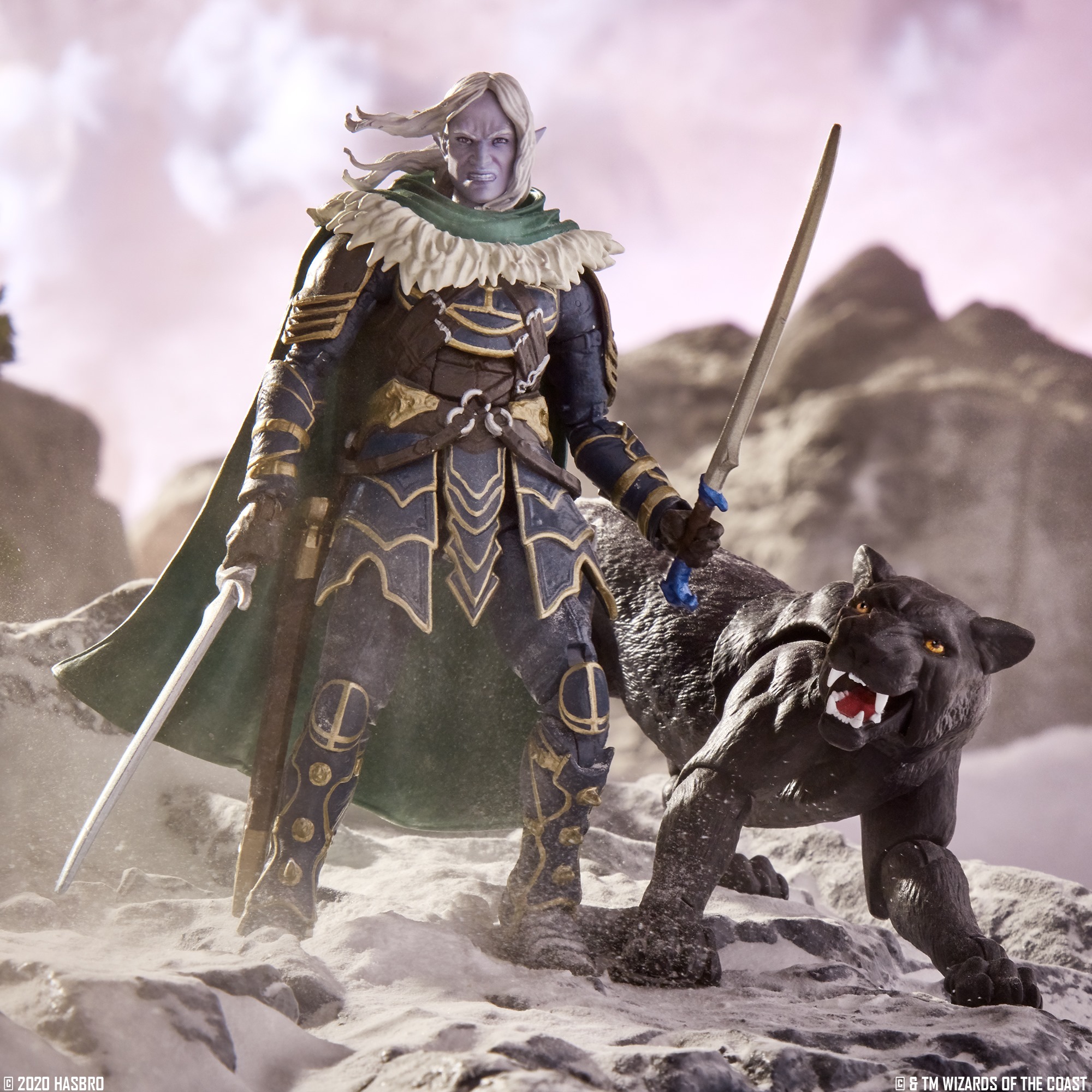 Like the one we're talking about today. A Hasbro Pulse Exclusive: Drizzt & Guenhwyvar, although to use the full product name we'd have to call it Dungeons & Dragons Forgotten Realms Drizzt & Guenhwyvar (Hasbro Pulse Exclusive) which is certainly a mouthful. But it's everyone's favorite dark-elf.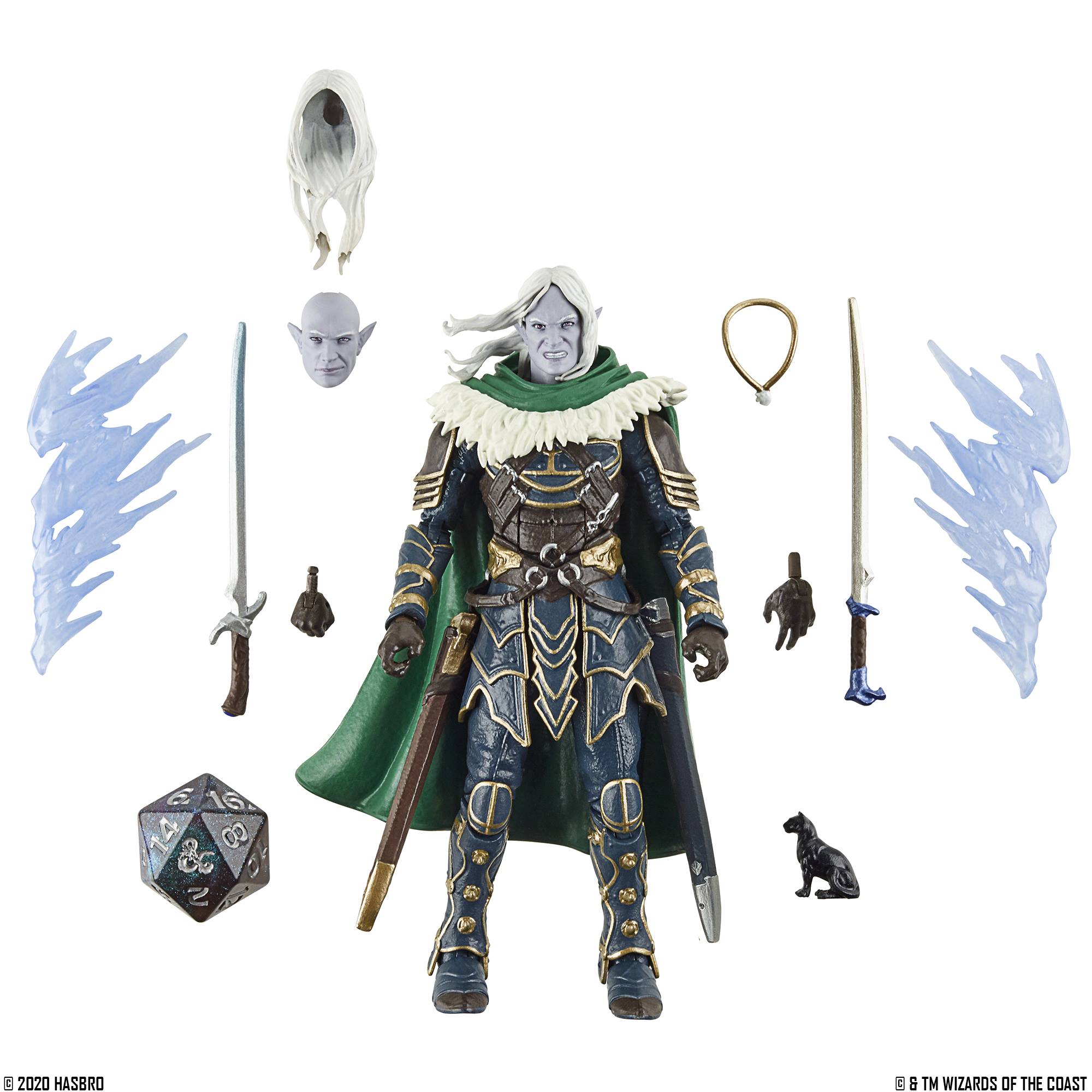 Although it might be worth noting that Drizzt no longer seems to be as dark as his novel description. Once again, we remind you that by his own creator, Drizzt has been described as:
Drizzt's skin was black and his stark white hair was long, thick, and flowing. His eyes were a lavender hue (quite different from the drow race's typical red, even when he used his infravision, which normally caused eyes to glow red) and seemed to glow fiercely when he was angry or determined.
But on the other hand, action figure Drizzt seems to be moving away from black skin, and moving away from the cover art of his many novels.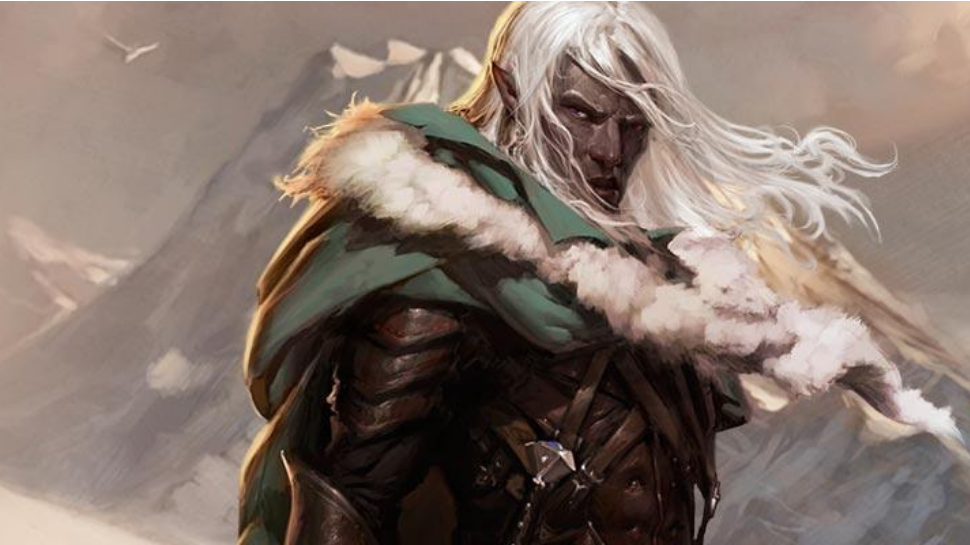 Instead he's got a case of the blues. And lavenders. And a detachable face that's disturbing. Is this WotC signalling that they're slowly moving away from Drow being "Dark Elves" and having black skin? Is it a move to both address drow and real world race? Is it indicative of an overall trend? We'll be keeping an eye out to see if it is.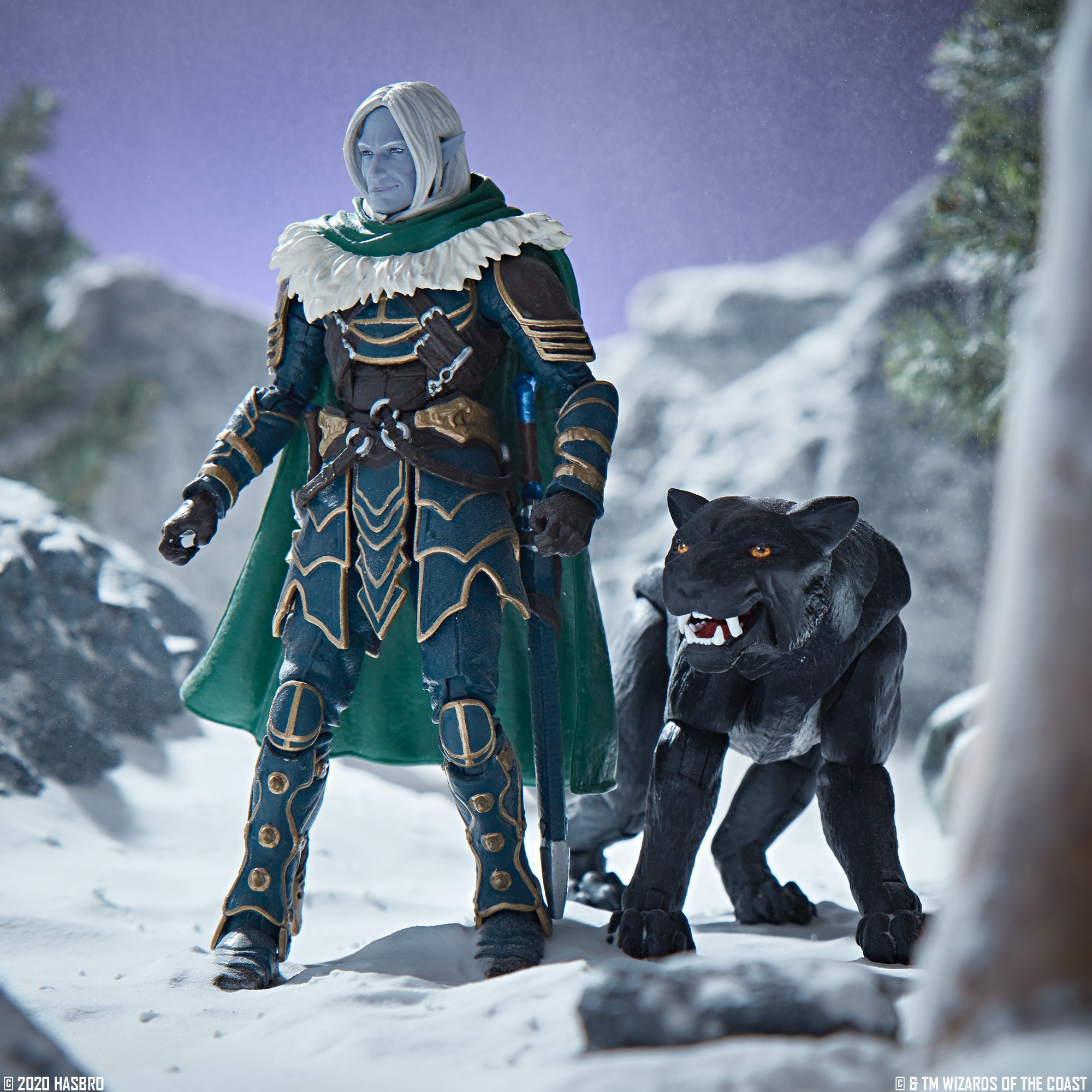 But in the meantime, here's how to pre-order your very own Drizzt.
Subscribe to our newsletter!
Get Tabletop, RPG & Pop Culture news delivered directly to your inbox.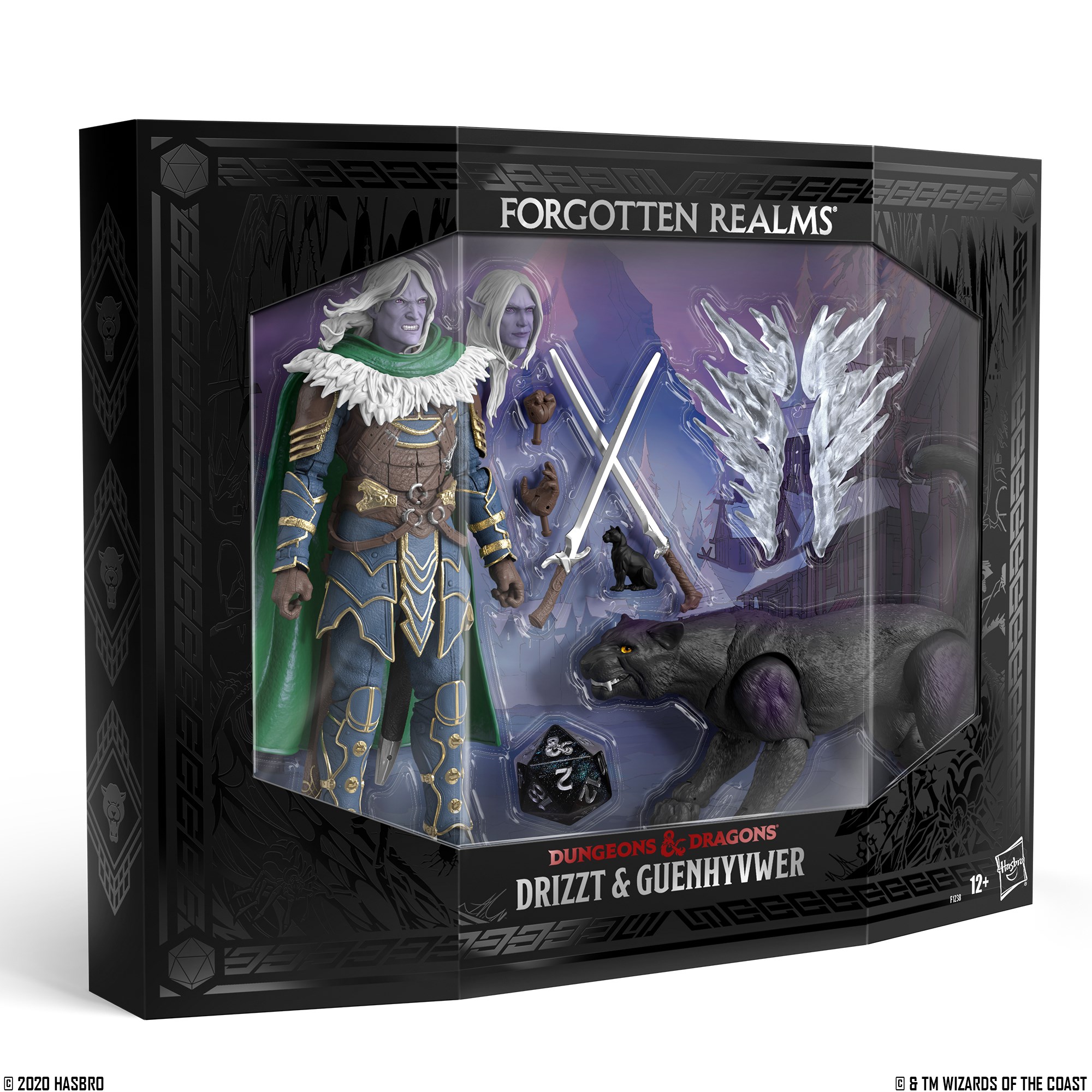 Fans and collectors can finally add one of the most popular and recognizable Dungeons & Dragons characters to their action figure collections with the Drizzt Do'Urden figure!
Imagine epic battles from the Forgotten Realms with this Drizzt & Guenhwyvar 6-inch-scale action figure 2-pack! Featuring multiple points of articulation, these highly poseable figures feature premium design and deco, inspired by the Dungeons & Dragons: Dark Alliance video game. Drizzt & Guenhwyvar come battle-ready with 10 accessories, including iconic swords Icingdeath and Twinkle, 6 cards featuring exclusive artwork, and an oversized Icewind Dale d20. And with custom artwork by Max Dunbar, the Dungeons & Dragons Drizzt & Guenhwyvar package will make a mark on shelves. Available exclusively through Hasbro Pulse.
Includes: 2 figures, 10 accessories, 6 cards, and Icewind Dale die.
A drow from the Underdark city of Menzoberranzan, the third son of Matron Mother Malice of House Do'Urden — born on the eve of battle
The highly poseable, fully articulated Drizzt and Guenhwyvar 6-inch-scale figures feature premium deco, inspired by the Dungeons & Dragons: Dark Alliance video game
This Drizzt action figure comes with 10 character-inspired accessories, including 2 swords — Icingdeath and Twinkle — and the Figurine of Wondrous Power
This Hasbro Pulse exclusive action figure 2-pack features custom artwork created by the talented comic book and concept artist Max Dunbar
This Dungeons & Dragons Forgotten Realms Drizzt & Guenhwyvar action figure set is available exclusively through Hasbro Pulse, and comes with 6 cards and an oversized Icewind Dale d20
Happy Adventuring!