D&D: Critical Role Starts A Charity Foundation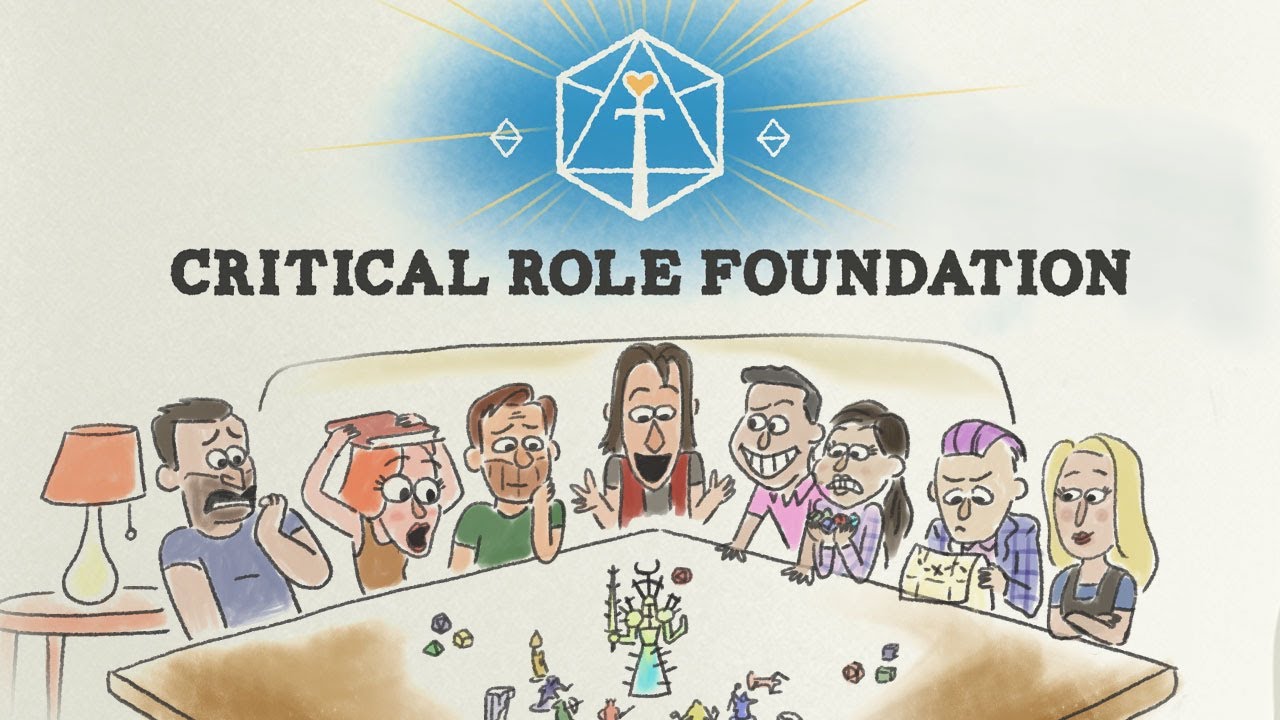 Critical Role has launched a new charity foundation, aimed at helping gamers give back. Come learn more about the Critical Role Foundation.
Critical Role has grown from a small game streamed before thousands to a media company that makes their own merchandise, licenses comic books, and will very soon have an Animated Special. And now, Critical Role has reached the "Charitable Foundation" stage in its evolution with the launch of the Critical Role Foundation, a non-profit organization that selects and partners with charitable causes to help use the reach of their platform to connect Critters who want to leave the world a better place, with organizations that are actively trying to do so. Check it out below!
via Critical Role
Since we began sharing stories online in 2015, one of our guiding principles has been to use our platform to create good — both in our local communities and for the world at large. Critical Role Foundation is our way of continuing this mission in a meaningful way.

Critical Role Foundation selects and partners with outstanding non-profit organizations that carry the same values as we do and we work closely alongside each of our partners to ensure that every dollar raised is going toward programs and projects that are changing the world for the better. Critical Role Foundation is incorporated as a 501(c)(3) non-profit organization and your donation is 100% tax deductible in the United States.
Right now, they're raising money for First Nations, an organization that works to support Native Peoples, and this particular campaign is looking to fund the Native Youth & Culture Fund which will steward cultural preservation and education efforts.
But this is only the beginning. The Critical Role Foundation has plans to keep giving back, and one of the paths they have to that is through a monthly donation service:

You can make a one-time only donation to CRF or you can donate on a monthly basis if you prefer to have an automatic withdrawal. Monthly donations are magic and donating just a bit every month can really add up and help us make an even bigger impact. And, of course, your donations are tax deductible in the United States.

If you don't have extra cash to spare, you can still support our mission! Sharing our campaigns on social media and spreading the word about Critical Role Foundation with your loved ones is also incredibly impactful and an easy way to show your support

And, if you shop on Amazon, you can select CRF as your charity by visiting smile.amazon.com. Amazon will donate a portion of your sales to CRF with no additional cost to you! Please note that donations made this way are not immediate, are not tax deductible, and may not impact our current fundraising campaign. You can learn more about Amazon Smile here.

Subscribe to our newsletter!

Get Tabletop, RPG & Pop Culture news delivered directly to your inbox.

However you decide to support the Critical Role Foundation contributes greatly to our mission to do whatever we can to help improve the world around us. We cannot thank you enough for sharing our campaigns, donating, and being part of a movement to create positive change.
Happy Adventuring!