D&D: The McElroy's Address Adventure Zone Art Accusations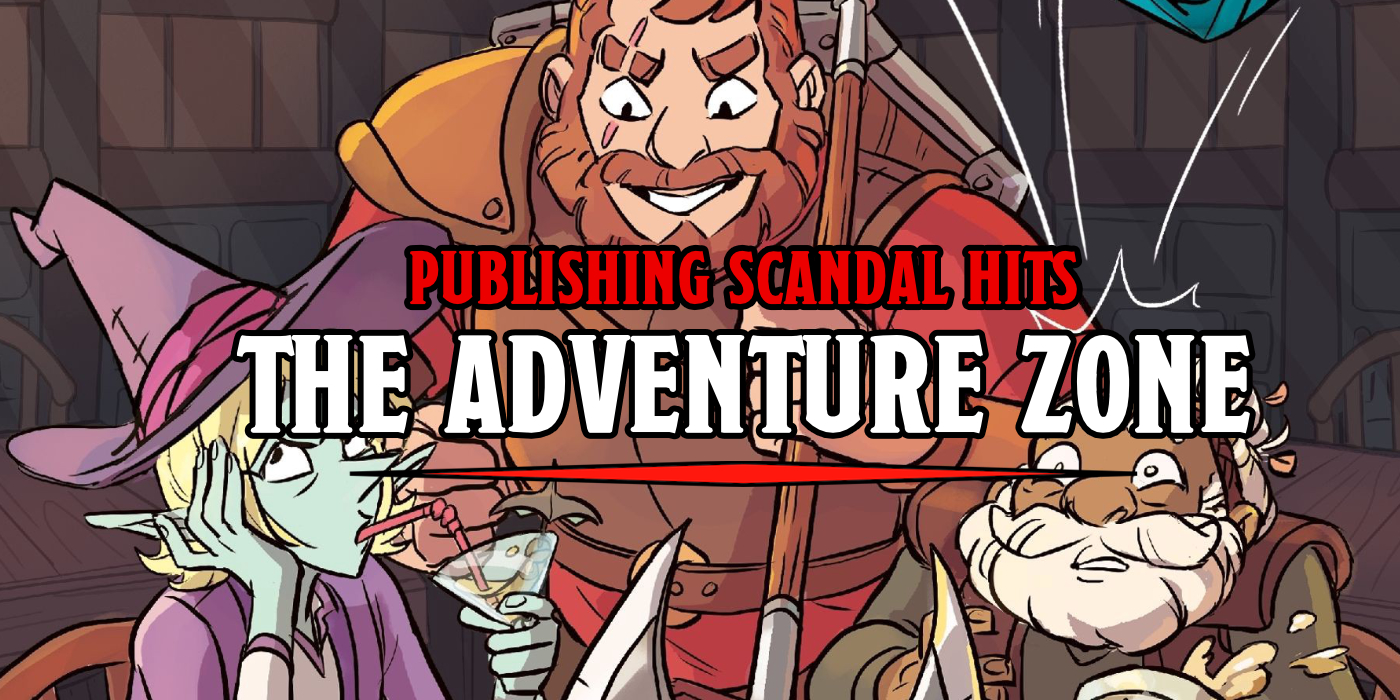 After a recent scandal revolving around artist pay on the NYT Bestselling Adventure Zone graphic novels breaks, the McElroys respond with typical grace.
Odds are good that if you're on the internet, you're familiar with the McElroy family entertainment. From Polygon to podcasts to the D&D multimedia sensation that is the Adventure Zone, currently in its third season, the brothers McElroy: Griffin, Justin, and Travis, as well as good ol' dad Clint have left their mark on the internet. And at the heart of it is an underpinning push for positivity. And that's true in the kinds of humor they choose to engage with, in the kinds of characters they feature on their podcasts, or the "advice" they give out on their flagship podcast, My Brother, My Brother, and Me.
So it was shocking to many when the news broke yesterday alleging predatory working conditions surrounding the publication of their New York Times Bestselling Graphic Novel. If you're unaware, the Adventure Zone was a podcast that started when the three brothers and their dad played through the Starter Kit for 5th Edition D&D. The story quickly spun off of the rails (and then later back onto them) and created a radically different sort of D&D podcast that is still topping the charts.
But the tweet that broke the news didn't name names, at first:
Okay so, not naming names bcs I like my 'job' but if someone asks you to do a full illustration for an issue of a NYT Bestseller GN and offers you a measly $100 and doesn't allow you to post the work for THREE years?
Tell them to f*ck off. This is predatory!

— Juno | ✨Hyperspace Wizard ✨ (@GalacticJonah) August 31, 2020
This comes from one of the artists on an unnamed graphic novel, outlining some fairly restrictive conditions, that they alleged preys on young, talented artists who can be readily exploited, as they say in their Twitter thread:
And let me be frank here. This behaviour targets exactly one demographic: young, talented fan-artists who look up to these creators and likely don't have published work yet. This preys on their love for the IP and eagerness to hold a print product with your work.

Let's look at the specs: $100 for a full illustration. Let's say you're fast and take 12h for it. That's a little over $8/h. That is atrocious. Not allowed to post image for 3 years = You cannot use it in your portfolio to get more work OR post it online for exposure!

Subscribe to our newsletter!

Get Tabletop, RPG & Pop Culture news delivered directly to your inbox.
Shortly thereafter, another artist "spilled the beans" and revealed that the graphic novel in question was The Adventure Zone.
I-m spilling the beans The ADVENTURE ZONE, THE FREAKING MC ELROY BROTHERS, can't be bothered to pay more than 100 dollars for an illustration of their IP, A NYC best seller, i can't stress this enough, how upsetting this is when it comes to fair pay for art https://t.co/BHm7aAhu1l

— ioana Muresan @StarCrossed webtoon (@IoanaMuresanArt) August 31, 2020
For context, the graphic novelization of The Adventure Zone currently advertises itself as a #1 NYT Bestseller: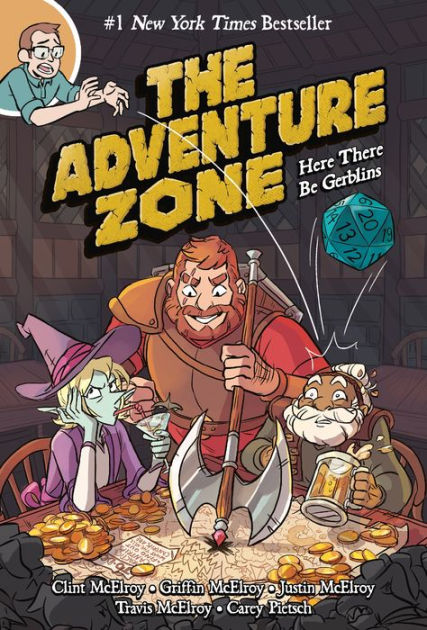 Artist Ioana Muresan called on the brothers to "pay [their] artists a fair price, if you want that kind of work AND the rights to the art piece for some time," adding that "the rights alone are worth more than 100 miserable dollars."
This sort of behavior seemed at odds with the McElroy family's public personas–though as many people pointed out, they aren't the ones publishing the graphic novel, and in short order the family responded through the official Adventure Zone comic:
Today we were made aware of the terms of contracts between artists who have been featured in The Adventure Zone graphic novels and our publisher, First Second. These artists were not adequately paid for their work, and their art was put under excessively long exclusivity clauses.

— The Adventure Zone (@TheZoneCast) August 31, 2020
In the thread, they indicate that they have spoken directly to the publisher, First Second, to change the terms of the agreements, asking them to lift the exclusivity terms, effective immediately, as well as compensating artists from their books out of pocket while advocating for a pay increase:
We are asking our publisher to lift the exclusivity terms, effective immediately, and to significantly increase the payments to artists featured in future books. We will also be compensating artists from past books an additional $500, out of pocket.

— The Adventure Zone (@TheZoneCast) August 31, 2020
As well as apologizing for not being aware of the situation earlier:
We apologize for not being aware of this situation earlier, and we are urging First Second to implement these changes as soon as possible.

— The Adventure Zone (@TheZoneCast) August 31, 2020
The McElroy's statement came just four hours after the inciting incident. It's a refreshing example of a company taking immediate action on behalf of people working with their IP–who are helping to make the McElroy's imagination come to life on the page. The good boys are still good boys, it seems.
In a year taken straight out of the darkest timeline, it's nice to see a moment from the good timeline make an appearance.
Happy Adventuring!